Cartoons are loved by everyone. They are with us since our childhood period and with those amazing and colorful cartoon characters, we spent most of our school years. The most fascinating things about cartoons are the characters, their outfits, the background, graphics, visual effects and lots more. The cartoon series should have certain things without which the series cannot be real fun.
Costumes and outfits are one of the most important factors in any cartoon series. The dress should be such that it does not only look attractive but also goes well with the nature of the character. There are some of the characters in cartoon series which have worn the sexy yet beautiful outfits due to which they have gained much popularity worldwide. We have listed Top 10 Sexiest Outfits in Anime.
10. Katsuragi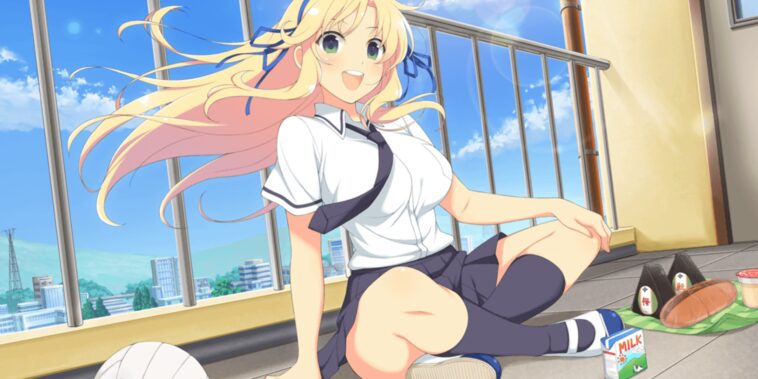 Ktasuragi is a small girl character in the Senran Kagura game series. She has a playful nature and she loves her pet dog named Choco very much.  Her parents left after she was born and later on, she decided to become shinobi to meet her parents once again.
She wears one of the hottest dresses in the cartoon series with white-colored top and blue colored shirt and tie. Katsuragi is similar to boys and wears only a skirt. She often gets sexually harassed due to sexy outfits.
9. Rider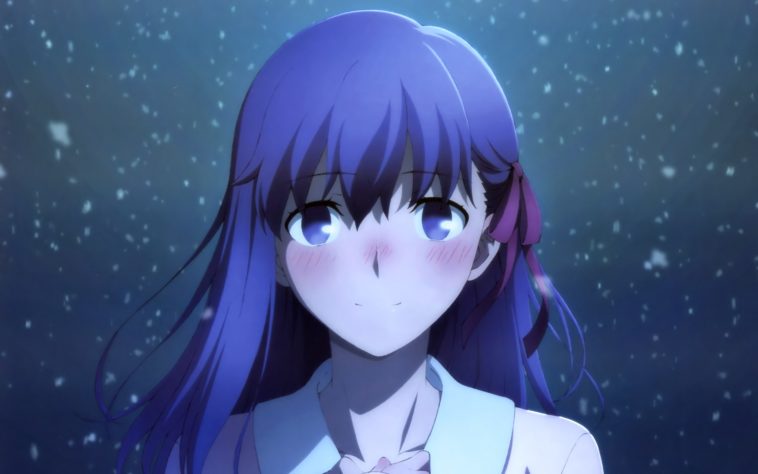 A rider is another sexy character from Fate/Stay Night series. She is the servant of Sakura Matou. She is a brave yet silent girl. She is a master in battle tactics and knows very well how to protect herself under any situation. The rider has long iron nails which are her biggest weapons to fight against enemies.
She has pink hair and wears a short and hot black dress. She has a handcuff with long sleeves with a black legging. Off the battlefield, Rider wears dark navy pants with a black turtleneck and purple ribbon.
8. Satellizer el Bridget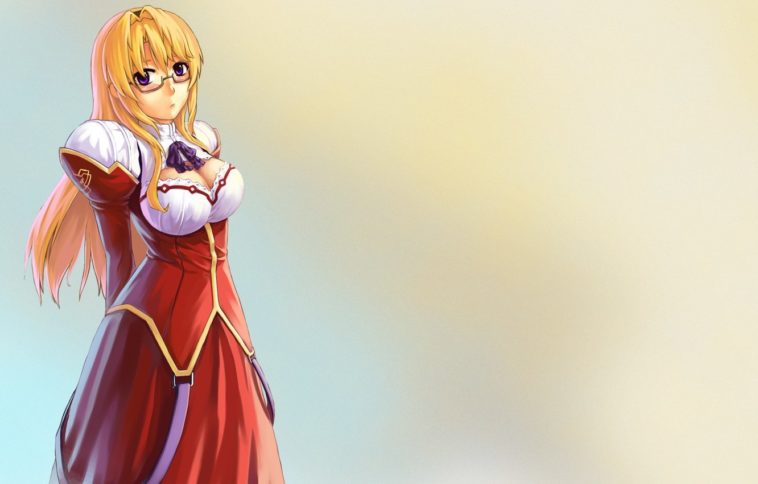 Satellizer el Bridget is the female character of the Freezing cartoon series. Her other name is Untouchable Queen. She studies in the second year at West Genetics. She is skilled in combat due to which may other characters are afraid of her. But in reality, she is totally the opposite. Satellizer el Bridget is actually a very shy and quiet person. She has white skin and a hot figure.
She has long blonde hair and wears a blue headband. One of the most attractive features of hers is her large breasts which are larger than other Pandoras. She wears a sexy Pandora uniform of red color up to ankles and golden accents.
7. Inori Yuzuriha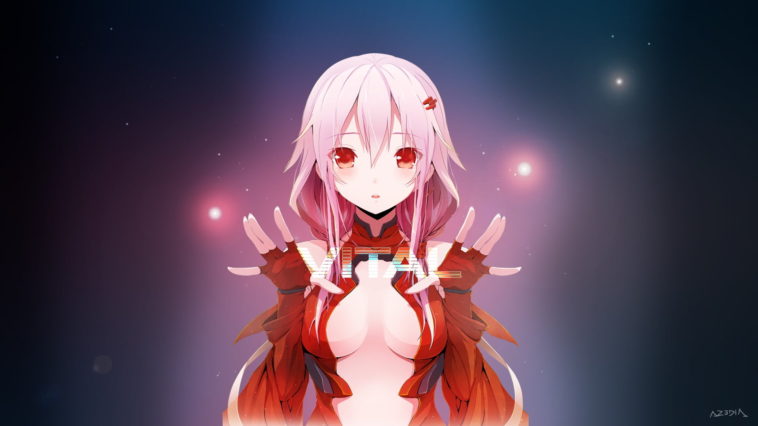 At number 7, it is Inori Yuzuriha who is leading heroine in anime series Guilty Crown. She is a member of the Funeral Parlor group. She has whitish pink colored hair and red eyes. She wears a flower long outfit with red spoilers.
She has worn a camisole dress which has black in color with red ribbons. While in school, Inori Yuzuriha has her school uniform. Sometimes, she wears a white outfit instead of a red flower costume. Her outfit is attractive as well as eye-catching.
6. Hestia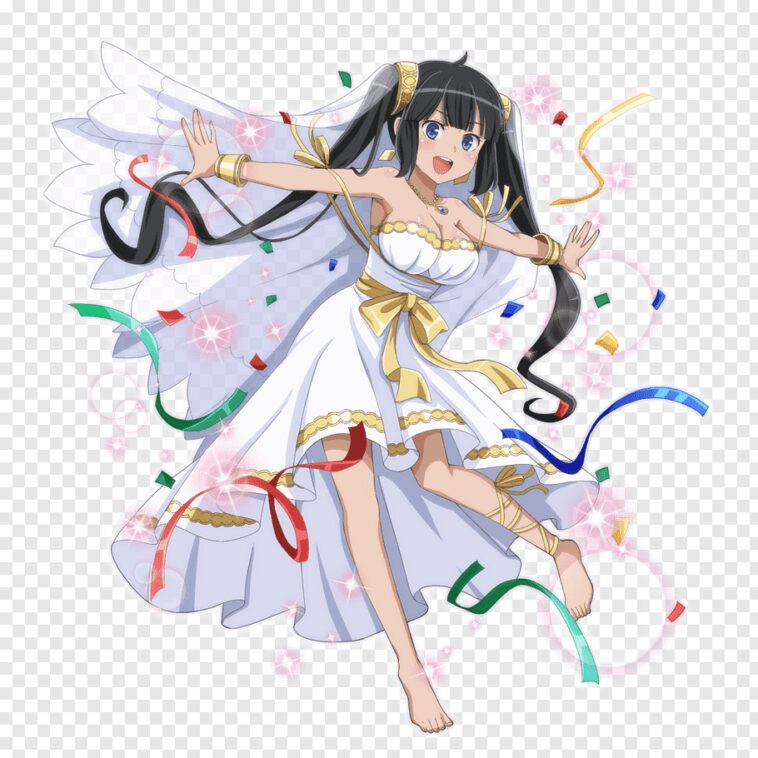 Hestia is a female character in the series "Is It Wrong to Try to Pick Up Girls in a Dungeon? She is a very popular character worldwide due to her outfit and appearance. She loved Bell but often becomes jealous due to her affairs with other girls.
Hestia has beautiful blue eyes with black hair tied between two ponytails. She wears a white short dress and a blue ribbon in her neck. Another blue ribbon is tied around her waist and back. She wears gloves in both the hands. She has large breasts which makes other deities jealous of her structure.
5. Major Motoko Kusanagi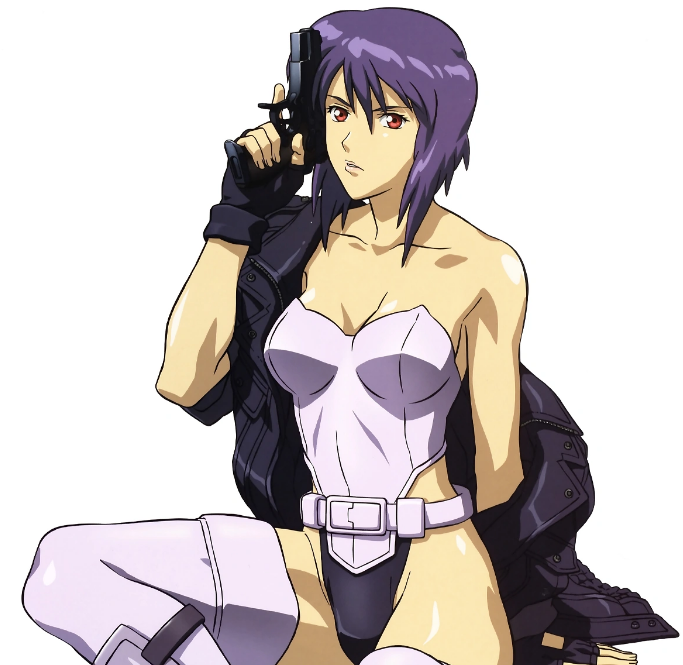 Motoko Kusanagi appears in the series of Ghost in the Shell.  She is strong and powerful and master in hacking and military tactics. She has one of the smartest outfits which suit her personality. She has two different appearances in movies and manga series.
She has blue-purple eyes with red-violet eyes. While in the military, she wears a khaki military uniform and in combat, she has black colored skin fitting suit. She is shown as a man in the series.
4. Bulma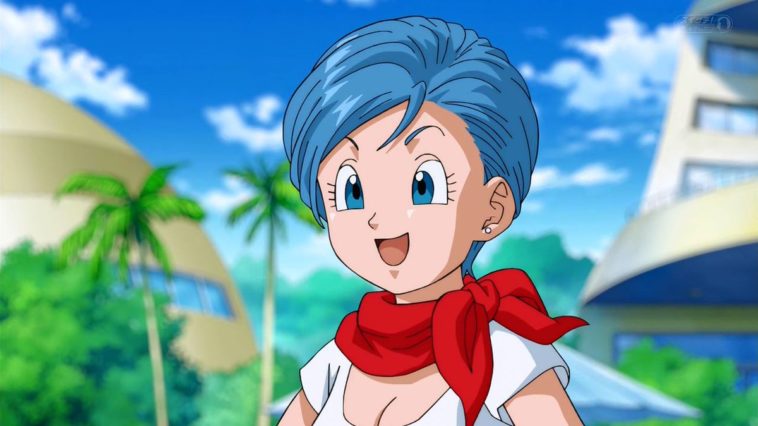 Bulma is a cute character in the Dragon Ball series. She is a master of scientific techniques. She is the daughter of Dr. Briefs. She has blue colored hair and wears a mini frock with her name on it. She wears a pair of blue shoes with purple socks. She wears a brown glove in one hand only.
Bulma is shown as a very energetic girl in the series. She has gained popularity all over the globe because of the character and attitude she possesses. Bulma is crazy about boys.
3. Honey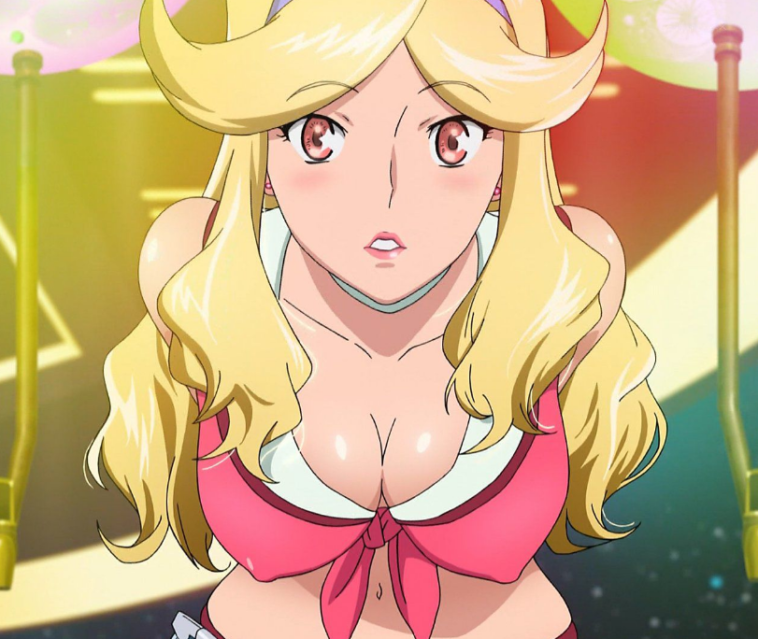 Honey is a sexy and hot character from Space Dandy anime. She is a waitress at a restaurant. She can hide the information very well. Honey is smart and intelligent with good memory and she is also skilled in spaceship technology. Her real name is Lady Nobra.
She has beautiful breasts and wears a swimming costume. She has lovely golden hair with a blue hairband. She wears golden shoes with white shoes. Honey is often shown as an absent-minded waitress.
2. The Sailor Scouts

The Sailor Scouts are the heroines from the Sailor Moon series. They are incarnated from space. These girls wear beautiful short dresses with skin fitting tops.
They wear high heeled shoes and have beautiful hair. The Sailor Scouts are powerful women and they are the princesses of the moon. Currently, they stay in Tokyo as normal humans.
1. Ryoko Matoi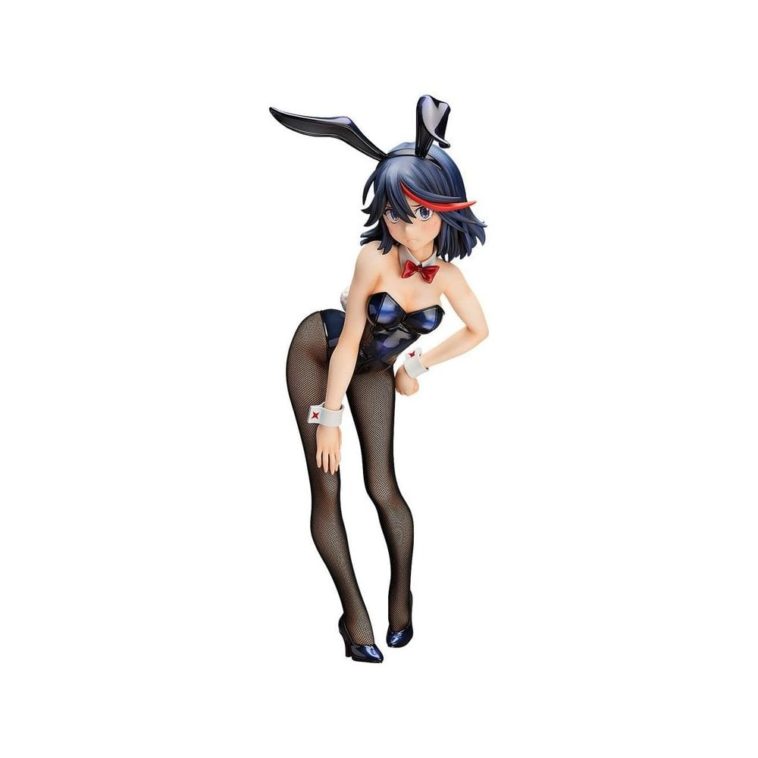 Ryoko Matoi is the main heroine in the Kill la Kill series. She is a young girl who joined Honnoji Academy to find the murderer of her father. She has beautiful black hair with red highlights. She has blue eyes with 8 grooves.
She wears a white shirt with a red tie and a black short skirt. She also wears a black and white jacket with white sneakers. Later on, she wore a navy blue sailor uniform in the series with a crop top.
These characters were appraised highly for their looks, character, costumes and acting in the anime series. Till now, they are popular worldwide.
Top 10 Sexiest Outfits in Anime
1. Ryoko Matoi
2. The Sailor Scouts
3. Honey
4 Bulma
5. Major Motoko Kusanagi
6. Hestia
7. Inori Yuzuriha
8. Satellizer el Bridget
9. Rider
10. Katsuragi