Nowadays, we have access to a wide array of streaming platforms, mobile speakers, and some truly amazing headphones, all of which have made it quite easy for us to enjoy our favorite tunes.
However, if you do some digging online, you might discover that there are various devices that could improve our overall listening experience.
But, with so many options available, you may be wondering which ones might be best. Luckily for all people that are wondering the same thing, our article below will shed some light on the entire topic!
Here is a list of the top five accessories that could help improve your overall music listening experience:
1. Say "Goodbye" to Cables & Cords "Sony's Wireless Headphones"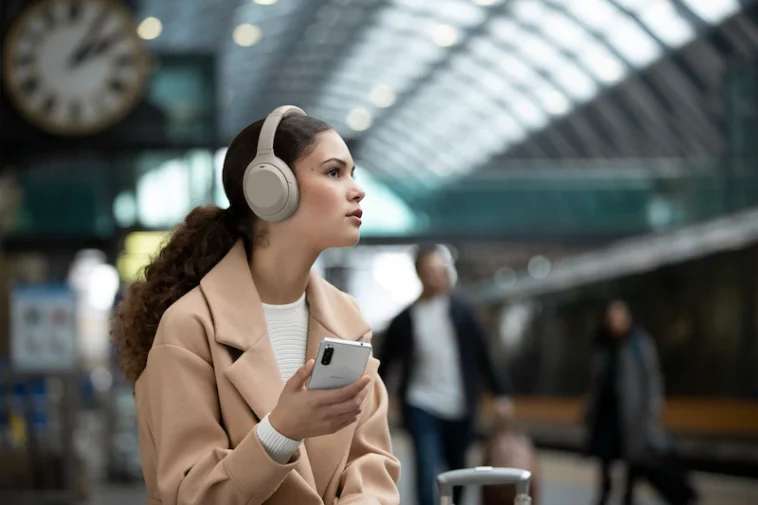 One of the first things that can help you improve your music listening experience is a set of wireless headphones.
Not only will these high-quality accessories allow you to hear your favorite songs without any hindrances, but you also won't need to deal with the cables and cords that in most cases get entangled, no matter how you store them and what you do to ensure that the cords don't get entangled as soon as you take them off.
The model that Sony offers is entirely lightweight, meaning that they won't feel heavy and uncomfortable while you're wearing them, thus, you can take them with you where you go.
Another amazing benefit is that they have more than 30 hours of battery life, hence, you can listen to your favorite shows, music, and podcasts throughout the day! They can also be used for phone calls, which is quite beneficial for most people.
2. For The Social Gathering Organizers – "JBL Mobile Speaker"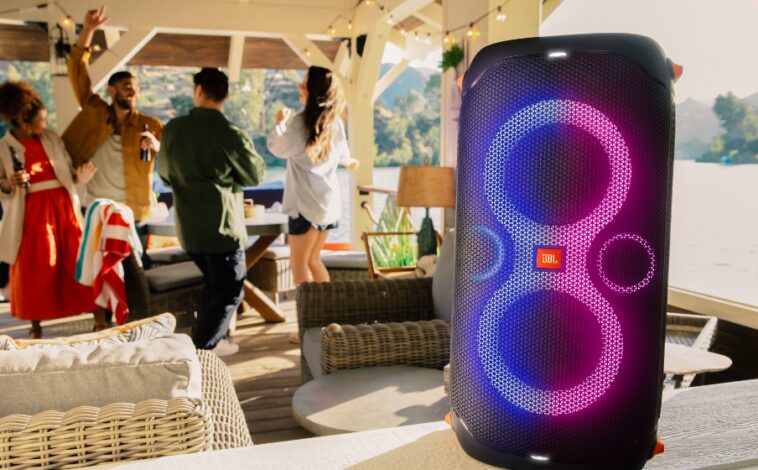 If you're someone that likes organizing gatherings and parties, one of the accessories that you must purchase is a JBL mobile speaker. Besides allowing you to blast music while hosting social gatherings, you could also use this speaker while you're, for example, camping, hiking, or simply enjoying some time outdoors with your children!
Since it featured a high-quality soundbar and dial bass jacks, you could enjoy your favorite pieces without needing to turn up the volume to 15.
However, it's worth mentioning that it could also be connected via Bluetooth to other devices, hence, if you wish to, you could also use it for playing sounds from movies, TV shows, as well as videos.
Also, don't worry, the entire system is extremely easy to use and with an HDMI port, you could rest assured that you won't have any issues with joining the speaker to other devices such as your television, laptop, or computer.
3. For Complete Customization – "Google's Smart Home Hub"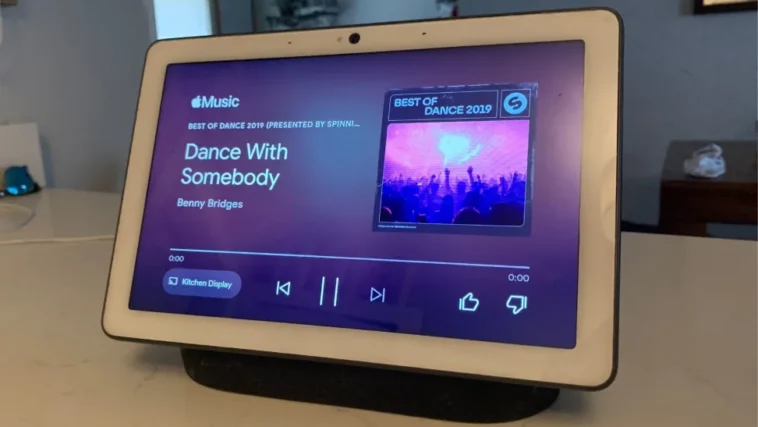 A lot of people love customizing the sound on their devices. For instance, you could access the settings on your Windows or MAC computer and twerk it so that you improve the sound quality.
However, if you want complete control and customization, you might want to opt for purchasing Google's Smart Home Hub. These speakers will provide you with all the features other high-quality speakers have, it's lightweight, and it also comes with an enclosure that'll keep the accessory safe.
Since it offers you a chance to adjust the reverb, EQ controls, and tone, you'll be capable of adjusting the sound so that you can avoid any hindrances, static noise, and interference.
Another thing that you might like about it is that you can play your favorite songs while the device sits in any position, meaning that even though it might be positioned unconventionally, it'll still provide you with an amazing sound.
4. For The Gamers, Film Lovers, And Music Freaks – "The Woojer Strap"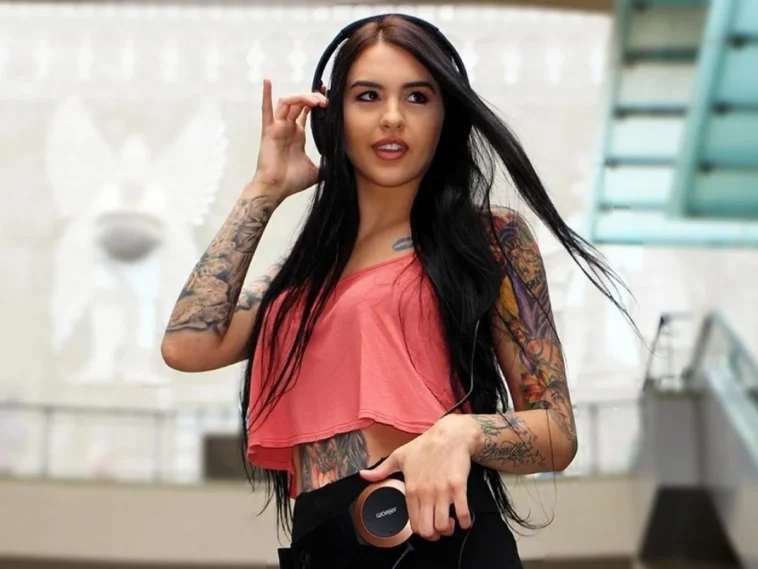 One of the gadgets that I was really surprised with is the Woojer strap, a device that is completely silent, but one that vibrates to the low-frequency tones. Hence, when you wear it around your waist, you'll be able to actually feel the music as well!
This accessory comes with an audio cable, a USB port, as well as a Bluetooth connectivity option, and all of these features will allow you to easily connect it to your device and enjoy some tunes!
It's worth mentioning that it'll also make playing video games amazing, especially since you'll be able to feel some vibrations coming straight from the game you're playing, and there are also constant updates that'll make your experience even better.
Now, since this is a relatively unique and different device from the rest we've mentioned on our list, you can check out the review we left below to learn more about the Woojer strap.
5. For The Party People – "An Amplifier By Sonos"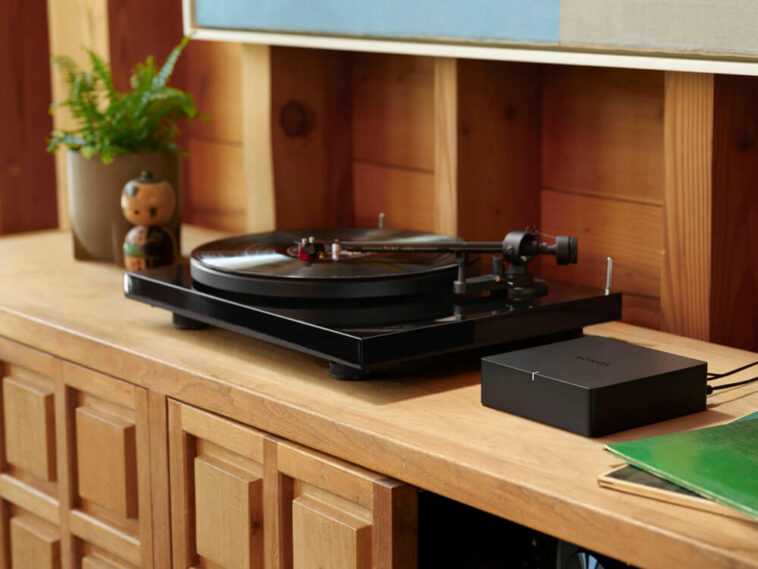 If you're someone that loves parties, you should definitely consider purchasing an amplifier by Sonos. It's extremely versatile and it'll make any party better, and since it can power both big and small speakers, you'll be able to enjoy high-quality tunes, no matter if you're inside or outside!
Also, no matter what type of speakers you have, it can power them, hence, you won't have to worry about whether or not they'll suit the devices you already have in your home.
Also, it's worth mentioning that you can use it for streaming music from a wide array of platforms, you can connect it to your television, and don't worry, the sound will be clear, even if the speakers that you have aren't the best ones available on the market.
Additionally, you could connect it to a turntable, stereo, or your computer, which is something that'll make the entire process of setting the device up more convenient for you.
Conclusion
If you really like listening to music and sharing it with other people, then some of the accessories and gadgets we've mentioned above are a must-have for you. Not only will all the devices offer you high-quality sound, but they'll also provide you with a fun and interesting listening experience!
Since you're now well aware of all the gadgets you can choose to purchase so that you can improve your listening experience, you really shouldn't waste any more of your time. Instead, browse our list once more, determine which accessory might be suitable for you, and start experiencing music in a completely different way!