10 Healthy Vegetables
Vegetables are the healthiest food known for ages. They are packed with various nutritional values which makes them an essential part of a healthy diet. Until now, we were familiar with vegetables purchased from our local store but thanks to globalization which has made it possible for us to taste food from all over the world. Apart from the food we also have various healthy vegetables grown across the world. So let us see Top 10 Healthy Vegetables.
10. Brussels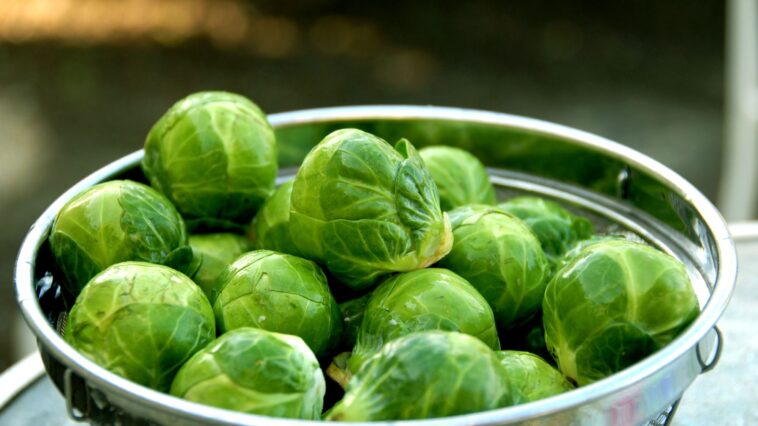 These tiny cabbages are enriched with all essential nutrients like folate & Vit B for pregnant ladies. It also has a property for detoxification which helps in preventing colorectal cancers. It contains an antioxidant known as 'kaempferol' which reduces oxidative stress & prevents chronic diseases. Each serving provides a good amount of vitamin A, K, manganese, potassium & folic acid.
9. Carrots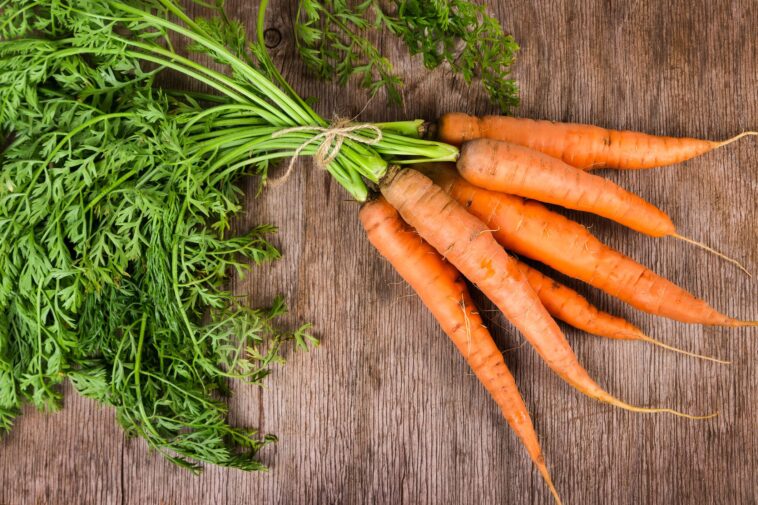 Carrots owe their color to Beta carotene precursor of Vit A. Hence carrot is useful for night blindness. Their high content of antioxidants can prevent lung & prostate cancer. Carrots also contain Vit C, K & potassium. Carrots are known to improve oral health as well. The organic compound in carrots leads to produce excessive saliva as saliva are alkaline in nature they possess a threat to harmful bacteria in mouth thus preventing oral health.
It also stimulates gums. Carrots help in blood sugar regulations as well. They are known to reduce sugar level in blood thus helping diabetic patients to live a normal life.
8. Beet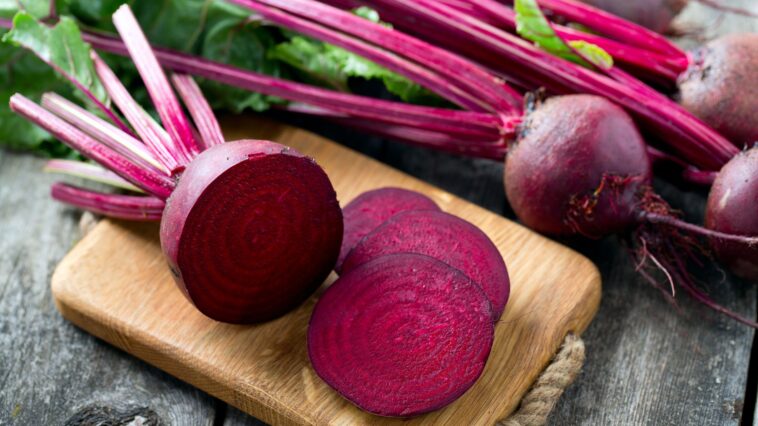 Those ruby-red looking rustic beetroots are well known for their numerous benefits. It is highly recommended for low hemoglobin. It contains Nitrates useful for blood pressure, Fibre aids in digestion and improvement of bowel movements. Not only the plump fruit but its green leaves also add on to nutritional value. They are rich in Vit K and have the potential to reduce the chance of getting Type 2 Diabetes.
7. Baby Kale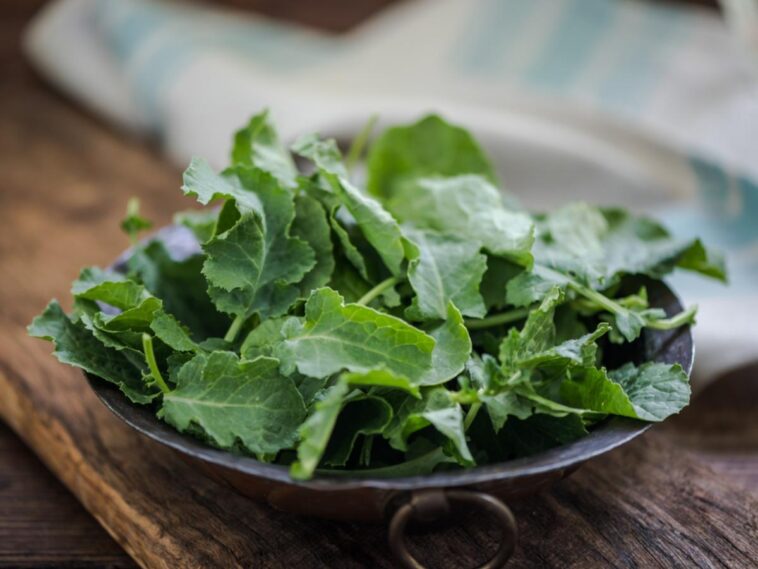 Baby Kale are the powerhouse of Beta carotene, Vit C & Vit K. Due to its high amount of antioxidant it helps in increasing HDL & lowering LDL thus preventing atherosclerosis & thereby preventing heart disease. Baby Kale is delicious, tender and doesn't require chopping.
6. Red Bell Peppers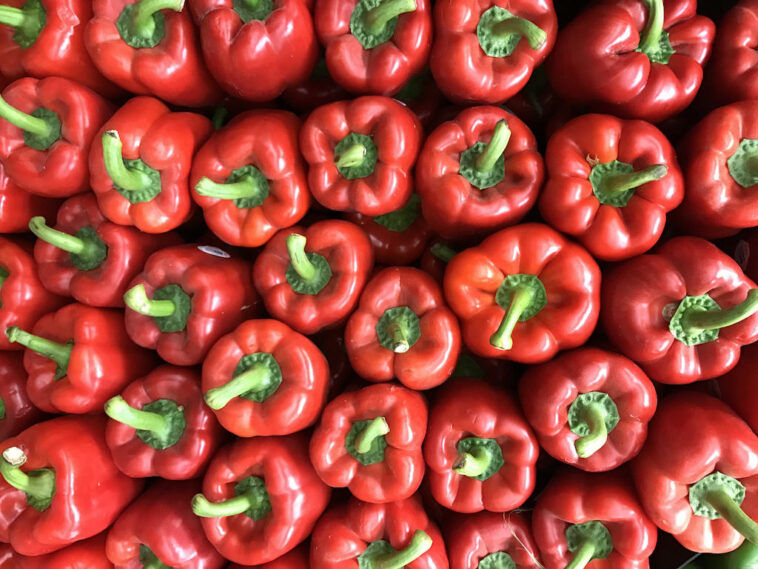 They have lycopene, folic acid, Vit A, Vit B, Vit C & beta carotene which are known to possess different roles for different diseases. Cooking: It can be used as the main dish such as stuffing it with healthy veggies and cooking tenderly. It can also be used as toppings in various meals.
5. Peas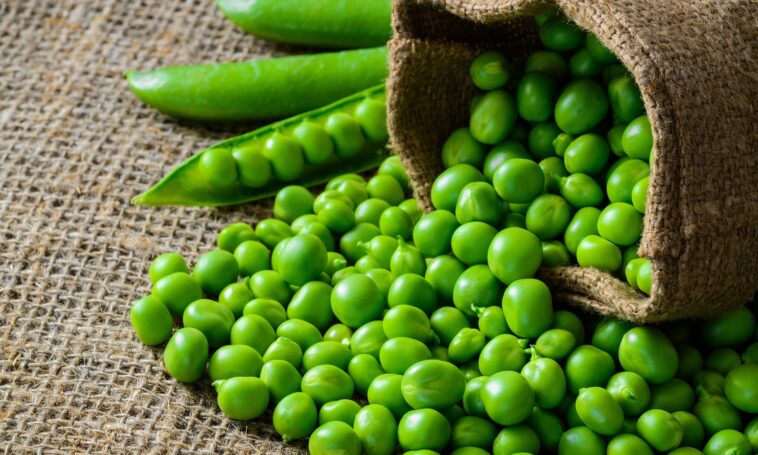 Green Pea is a favorite for most of us & also favorite for the cook as it can be blend with any dish. Those tiny green, nutritious, vibrant peas are rich in 'saponin' which help in fighting cancer. Some researchers said that they are known to kill cancer cells & also known to shrink tumors growth.
They are rich in starch & high fiber content helps in regular bowel movement & balances the good bacteria in the gut thus restoring normal flora of the gut. One bowl of green peas serves fiber, proteins, vitamins A, C, K, folate, riboflavin, niacin, thiamine.
4. Spinach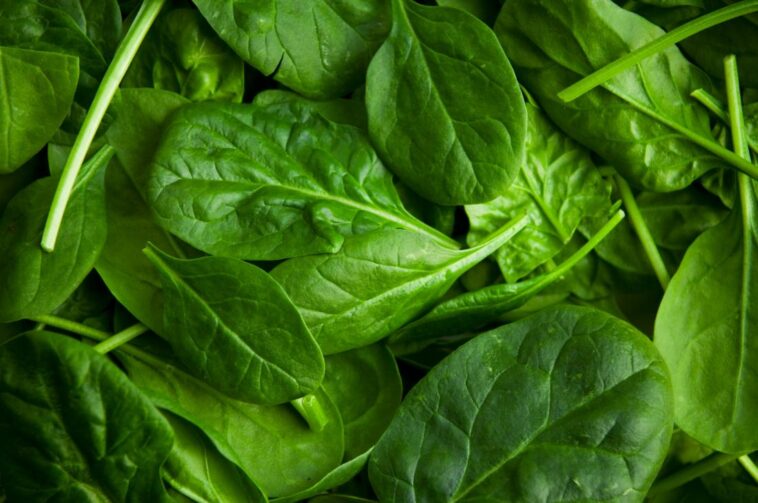 The name spinach conjures the image of Popeye the Sailorman, it can be said he was right in promoting spinach as it has numerous benefits to offer. It has 13 flavonoid compounds which keep us away from cancer, osteoporosis & heart diseases.
A bowl of spinach provides 50% of the requirement of Vit A & Vit K. Lutein plays an important by acting as anti-carcinogenic. It also helps in neurological diseases as it contains folate which reduces the chances of Alzheimer's.
3. Asparagus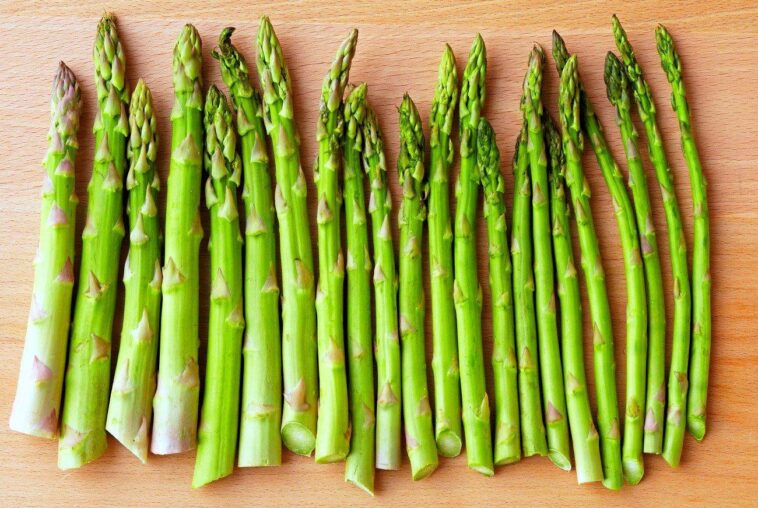 Asparagus are spring-like long stick veggies high in folic acid. Consumption of Asparagus protect from various diseases and also prevents neural tube defects. Half a bowl of serving can fulfil one-third of folate requirements.
Selenium, thiamine, riboflavin are also some trace elements useful for a healthy body. They are low in sodium and high in potassium which helps in bowel movements. It constitutes Vit B 6 which aids in maximizing heart health. Asparagus can be eaten raw as a salad after peeling its upper skin.
2. Broccolis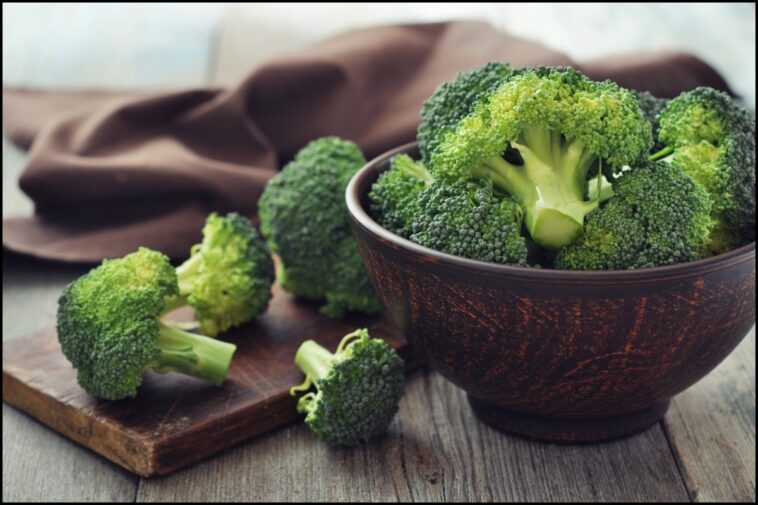 A rich source of sulfur compounds. Broccolis are known to prevent various cancer like breast cancer, stomach cancer, lung cancer etc. Besides acting as anti-carcinogenic it also has beta carotene which acts as an immunomodulator, Vitamin C & folic acid which also helps in boosting the immune system & prevent from cold & flu.
1. Tomato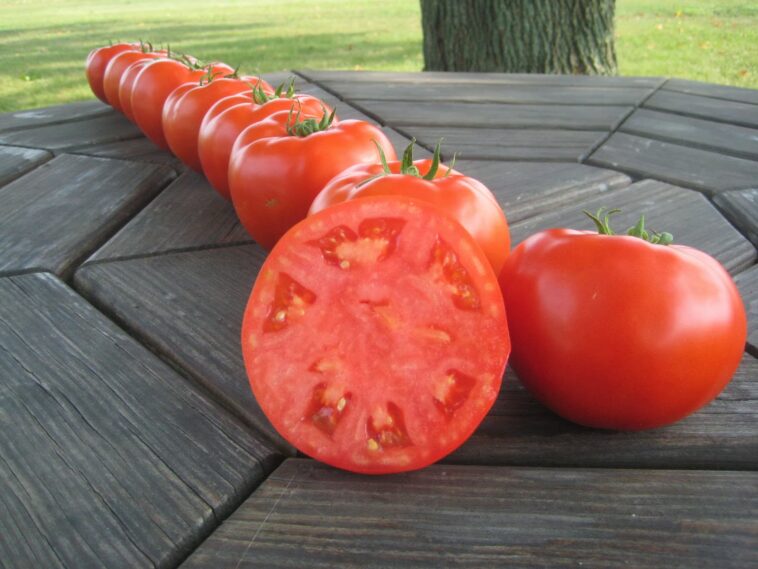 Those red, bulgy, juicy tomatoes are brimmed with 'Lycopene' – one of the most potent antioxidants. It is advisable to have processed tomatoes (ketchup )as they can synthesize more lycopene compared to raw tomatoes. They can absorb better lycopene when consumed with fats such as olive oil.
Many studies are available which shows lycopene as one of the potent scavengers of free radicals which is the richest source of antioxidant & thus helps in preventing metabolic syndrome. It also has anti-carcinogenic properties, tomatoes are also used to improve male infertility.
4-8 mg of supplementation for 2-3 months helps in improving overall sperm parameters. Tomatoes play a vital role in submucosal fibrosis. Therefore, a sufficient amount of tomatoes is required in daily food habits.
Many dietitians & food regulatory bodies recommend having at least 2-3 cups of vegetables daily. It can be consumed as raw, cooked, or in the form of juice not diminishing their nutritional value. These top 10 vegetables are brimmed with various nutrients required for all age groups including pregnant ladies. Hence adding these vegetables on a daily basis is an ideal away to start a healthy food habit. Eating vegetables also lead to the consumption of more fiber and lesser calories which automatically helps in weight reduction as well. However, these are just some of the vegetables which have been highlighted there are many more out there which needs to be studied consumed & valued for their nutritional benefits.
Top 10 Healthy Vegetables
Tomato
Broccolis
Asparagus
Spinach
Peas
Red Bell Peppers
Baby Kale
Beet
Carrots
Brussels