Fishes to some are adorable to look and too many are delicious on their table, either way, fishes are some things that can't be ignored and are a very important part of our life. But, not every species leaves a sweet taste in the mouth as there are some species that love you but not because you love them back but either to eat you or to harm you so to be aware of such species before it bites your But so here are the list of Top 10 Deadliest Fishes in The World.
10. Electric Eel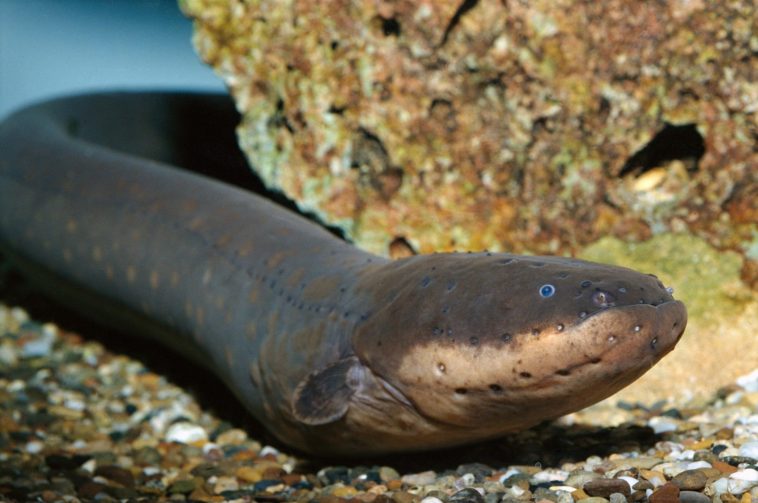 Starting up the list of deadliest fishes on the earth we have Electric eel. The Electric eel is mostly found in the waters of South America. It has a cylindrical and extended body which grows up to 2 meters in length and weighs nearly about 25 Kg.
It can nearly produce an electric power of 500volts that is quite enough to kill an average man and other animals. They are dark in color with the poison at the end of their muzzle. It may sound you like a joke but this is the fact that an electric fish actually exists.
9. Tiger Fish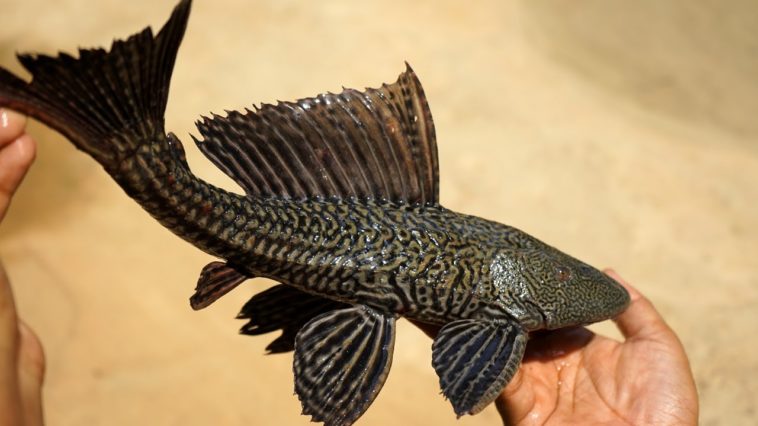 You must have heard about the tiger in the jungle but we have the tiger who lives underwater. Yes, you got it right the Tiger Fish is found in the waters of Africa. They are very dangerous with large sharp teeth with muscular bodies and very aggressive which is also referred to as the piranha of Africa.
The tigerfish are of different species however most of them are enough to attack human beings and kill them. The Tigerfish weighed nearly about 50-60kg and it is recorded that an African tigerfish can catch the birds in flight.
8. Goonch Fish

There are so many people around the world who eat fish and its quite common but have you ever seen the fish who eat man. The Goonch is man-eating or the killer fish which is found in the Mahakali river of Nepal and India.
It's a genus of Catfish which is about 5.5 ft. and weighs up to 75 kg. They have incredibly sharp teeth and have a sense of taste of human flesh.
7. The Stonefish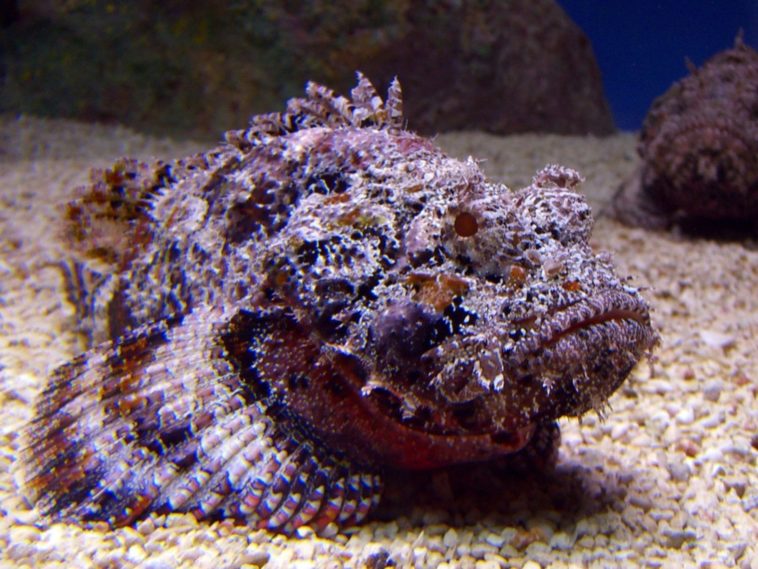 Next, up in the list of deadliest fish, we have The Stonefish who appears like a stone on the deep-down surface of the sea cannot be noticed by the swimmer. The stonefish is very dangerous and poisonous who also are good hiding at their surrounding and enormously painful.
They are found in marine waters in the region of Indo-Pacific. The malicious stonefish poison is fatal to humans and can kill them in a few hours if not cured in time.
6. Snakehead Fish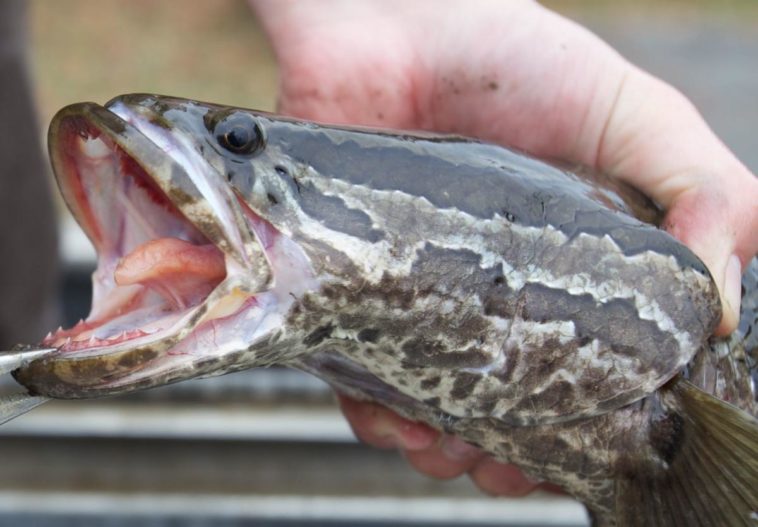 The member of Channidae fish family snakehead makes it to the list as one of the deadliest fish on earth. The snakehead fish has extended length with their long dorsal fins, sharp shining teeth, and largemouth and they are native to the parts of Asia and Africa.
They often come out of water for hunting as they breathe air with gills which help them to do so and even in the water they eat all the creatures around them. It is also called "Monster fish."
5. Vandellia Cirrhosa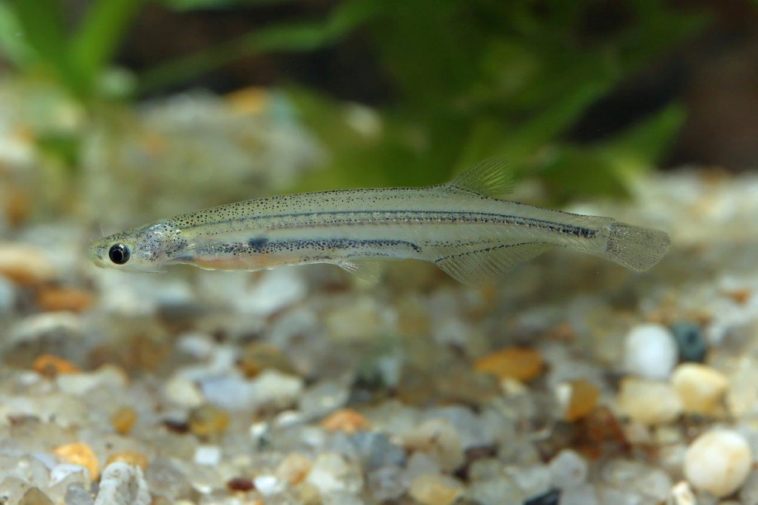 Another deadliest fish is very small and a family of parasitic catfish is known as toothpick fish or vampire fish. The Vandellia Cirrhosa is massively found in the bank of Amazon in countries like Peru, Colombia, Ecuador, Brazil and other neighboring countries. These fishes are blood loving fish with a small head and a belly and short sensor around their head.
They are 40cm in size but can cause huge damage by entering through the private part into the body and sucks blood which is very sensitive. So, this fish is known as the deadliest fish in the world.
4. Piranha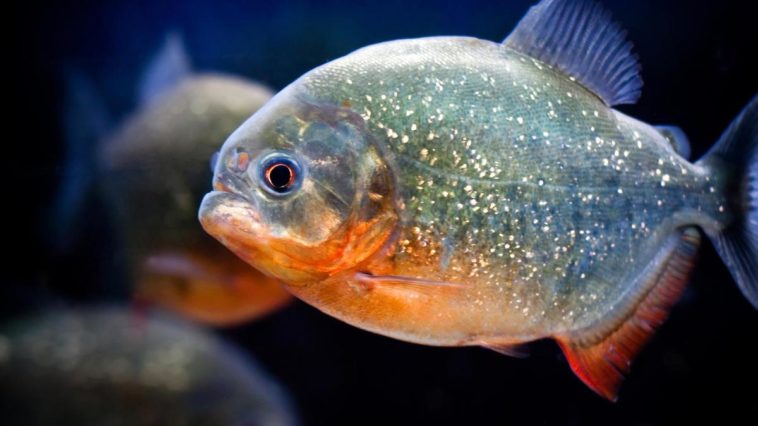 We all are pretty much aware of Piranha as they appeared in the movie Piranha and are very deadly. However, they are not as dangerous as in the fiction movie but enough to tear flesh. They appear small in size but known for their effective bite as they have tightly packed sharp teeth and powerful jaws.
They are nearly 45 cm in length which is found in many parts of the world in the coastal regions. There are several attacks reported by piranha in the world. They attack people and cattle where the level of water is low. Their strong biting and attacking make them one of the deadliest fish in the world.
3. Pufferfish
Backing up the list, we have Pufferfish as the third deadliest fishes in the world. The Pufferfish are known by different names such as balloonfish, bublefish, toadfish, swellfish or sugar toad and many more. They contain a poisonous substance which results very deadly when eaten and leads to a very dangerous disease like low blood pressure, paralysis, and a sometimes victim can into a coma.
The pufferfish come in various sizes ranging from medium to small size which can be greater than 100cm. Don't take it as a granted because this fish is the second poisonous vertebrate in the world.
2. Box Jellyfish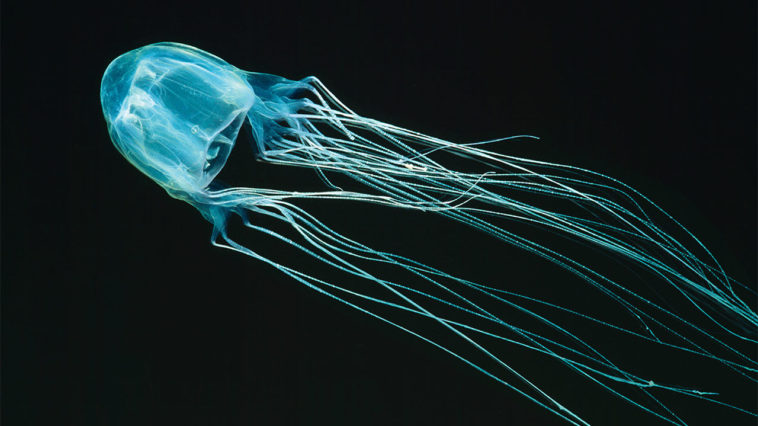 The Box Jellyfish is very fatal and painful to humans as it produces highly poisonous fluid are also known as the sea wasp. They have a more developed nervous system than any other jellyfish with all together twenty-four eyes and their tentacles that stretch up to 3m in length.
There are nearly 36 known species of jellyfish in the world, not all of them are toxic but the Box Jellyfish are very dangerous and poisonous which directly affects those with heart-related problems and involves inhuman death. The lethal Box Jellyfish is one of the deadliest fish in the world.
1. Payara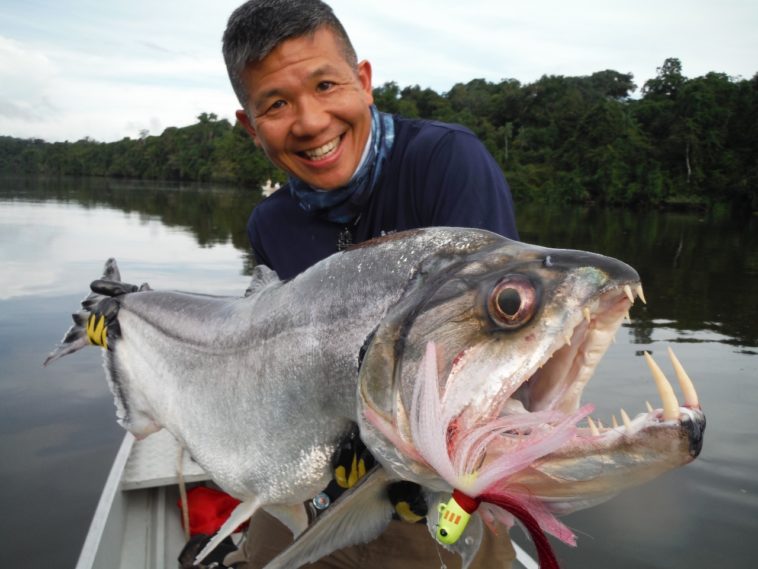 The most dangerous and deadliest fish in the world is Payara. It is called as predator or the Vampire fish which is the native of the Amazon basin and they can reach up to 3.8 ft. and weighs about 20 kg.
They have two long teeth in its lower jaw with 4 to 6 inches long. They make small fish as their prey and they can also kill the fish of their own size.
 Top 10 Deadliest Fishes in The World
Payara
Box Jellyfish
Pufferfish
Piranha
Vandellia Cirrhosa
Snakehead Fish
The Stonefish
Goonch Fish
Tiger Fish
Electric Eel