When spending some time with dogs, people bond with them and begin to consider them family members. These animals really beautify our lives and make us better, more caring, and more responsible. They give us immeasurable love and reciprocate all the attention we give to them.
Having a dog as a pet is a beautiful thing, but also quite a responsibility. In addition to love, our four-legged friend needs proper care to spend years with us in happiness and health.
Quality food, daily physical activity, and regular vet check-ups are some basics. To that should be added an additional intake of vitamins and minerals and the prevention of many diseases. You can find the solution for the last two in CBD oils for dogs.
You have probably read some article or heard about the term CBD and the numerous benefits this substance has. Using it for improving pets' health is the latest hype among owners. In the form of oil, this hemp derivative is proven to be efficient, easy to administer, and safe for everyday use.
1. Oral Administration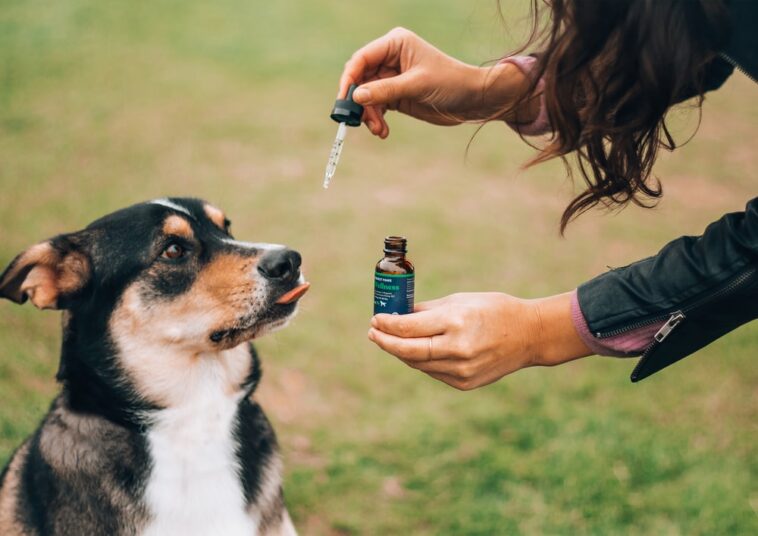 Oral administration is the basic method of administration. Experts recommend it for many reasons, the most important being simplicity and speed of action. When your pup is in pain or needs instant calming, the oral method provides quick relief.
Despite the many reasons CBD dog oil should be given orally, there are certain things to consider if dealing with a picky or stubborn pet. It's crucial to know what's safe and not for your furry buddy when giving this extract through the mouth. If you decide to use this product orally, you have to know whether that's doable at all.
Some dogs will simply refuse to put a dropper in their mouth. It is very important not to insist and not to force the animals to open their mouths. You could irritate or hurt them unintentionally. Simply try another method.
Although CBD quickly enters the bloodstream and affects a health problem, some dogs can have adverse reactions, such as allergies. They may also experience some side effects such as vomiting and diarrhea. That's why you should always start with small doses and under vet supervision.
Oral administration of CBD is one way that it helps pets feel better. But there are other ways of making this natural supplement work for dogs. You can put it in food, make homemade topicals, or administer it through injection.
2. 'Sneaking' in Foods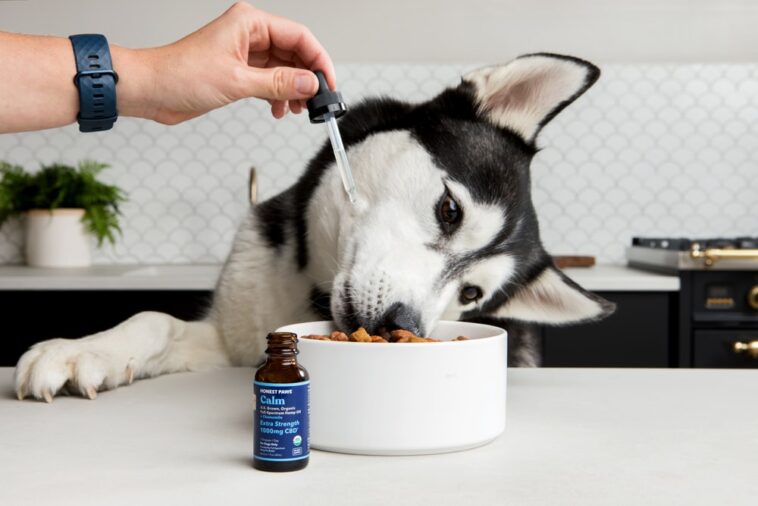 As much as CBD oil is effective and beneficial to health, the fact is that it doesn't have the best taste in the world. Manufacturers of pet hemp products try to enrich the oils with aromas to make them more palatable for your four-legged pets. But that doesn't always work. So you need to be wise and 'trick' your dog by sneaking a dose of CBD oil into their foods.
The base of CBD oils, as the name suggests, is carrier oils. These make this hemp product fat-soluble. That also means that CBD will achieve its full biodegradability when mixed with fats. Use any food your dog likes, and enrich it with a few drops of hemp-based oil and things like mashed avocado, olive oil, peanut butter, or any other food-grade oil. These will make your pup's meal tasty and super healthy.
Another way to trick your dog into taking his dose of cannabidiol is to drip it directly onto their favorite treat. I can serve kibbles or some soft chews, but also peanut butter, bacon, pieces of beef jerky, or anything aromatic that your dog likes to sneak.
3. Topical Use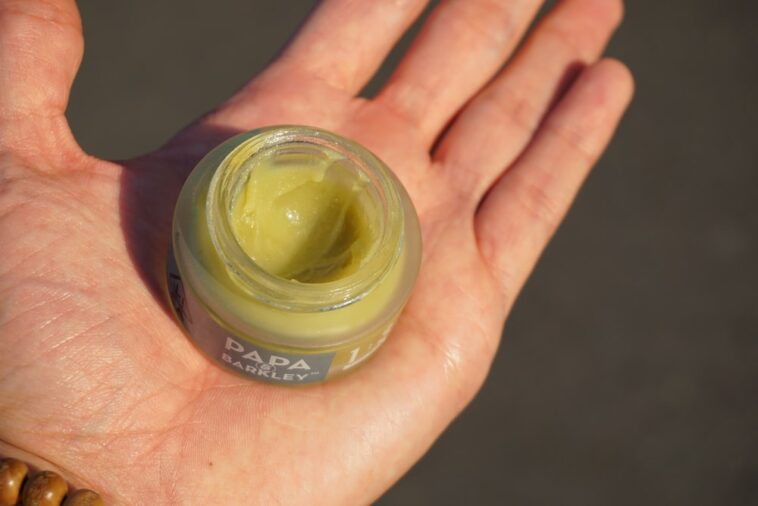 Another way of using CBD oil for dogs is to rub it into their skin. This method will come in handy if your pet suffers from arthritis, osteoporosis, hip dysplasia, or any other condition that affects their muscles and bones. Symptoms of these conditions are swollen or sore joints, weak muscles, poor mobility, etc. The animals are in constant pain, and they need quick relief.
CBD oil can help, but you have to administer it directly on the painful spot. Sure, you can give it to your pet orally, but gentle massage with this product will be useful, too. But some dogs might have certain adverse reactions, so you have to try out a small dose of cannabidiol oil first.
Making CBD Topicals
You can also prepare homemade topicals to help your pets feel better. These mixtures work great on dogs' skin and fur. There are many recipes you can find online, depending on the condition you want to treat.
When using CBD oil in homemade salves or lotions, keep them in the fridge to keep them hard and cool. That will bring extra relief to the animal in pain. The best homemade topicals are those that don't contain any artificial matter. Always use natural and dog-friendly products, and always ask your vet for advice.
Learning about CBD oil for dogs and its use can be quite confusing at first. If you follow the instructions carefully, you should notice a significant improvement in your pet's health. CBD is not a magical cure, but it certainly brings many good things. If you take care of dogs by providing them a healthy diet, regular exercise, and proper medical care, cannabidiol will be just an addition that will make them live long and happy lives by your side.