We all know how celebrities enjoy luxury. Most of them have amazing houses, private resorts, planes, and vehicles. Some celebrities are trying to express their uniqueness by creating collections of various stuff like paintings, items, or vehicles. There are many popular actresses, singers, dancers, producers, and many others, that are known for having an impressive collection of cars. While most of the famous people have expensive vehicles, some of them went further and assembled some impressive collections of rare and luxurious models of cars. 
They often choose to customize their cars to look unique and easily recognized on the street. When it comes to customization of the car, you can upgrade almost every part of it to improve the design and performances. Also, they usually choose to have replacement registration plates, which will also leave a personal touch on them. You can check number1plates.com to find out how to get replacement number plates for your vehicle. There are many real car enthusiasts among famous people, and it might be a surprise for you when you see some names in the list. Here are the celebrities with the most impressive car collections.
1. Jerry Seinfeld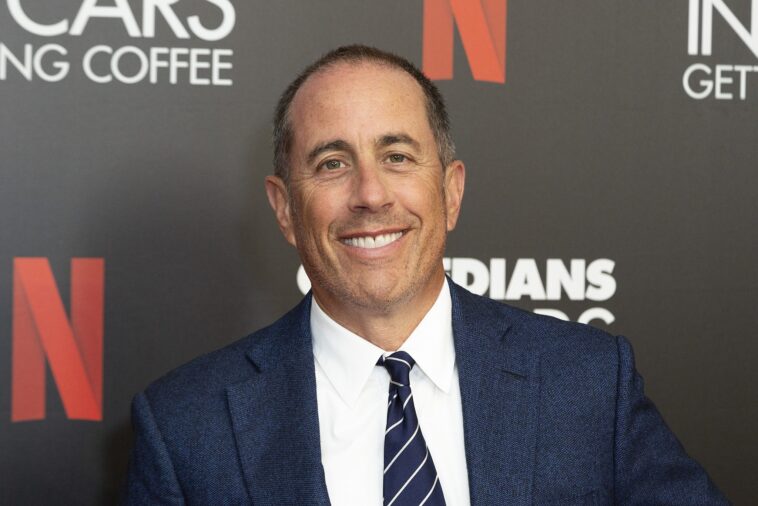 The American actor, comedian, and producer, Jerry Seinfeld, is known for being passionate about cars for a long time. His garage is so impressive that even Netflix made a movie about it. His total collection has more than 150 cars, and they are worth over 100 million dollars. His garage is worth near 1.5 million.
His favorite brand is Porsche, and there are around 50 models from this brand, such as Carrera RS from 1973, 356/2 from 1949, GT, 959, and many other models. Also, he has other brands like Lamborghini, Volkswagen, Fiat, and many more. Some of the models are from rare collections, while he also has a model of Porsche that is illegal on streets.
2. Jay Leno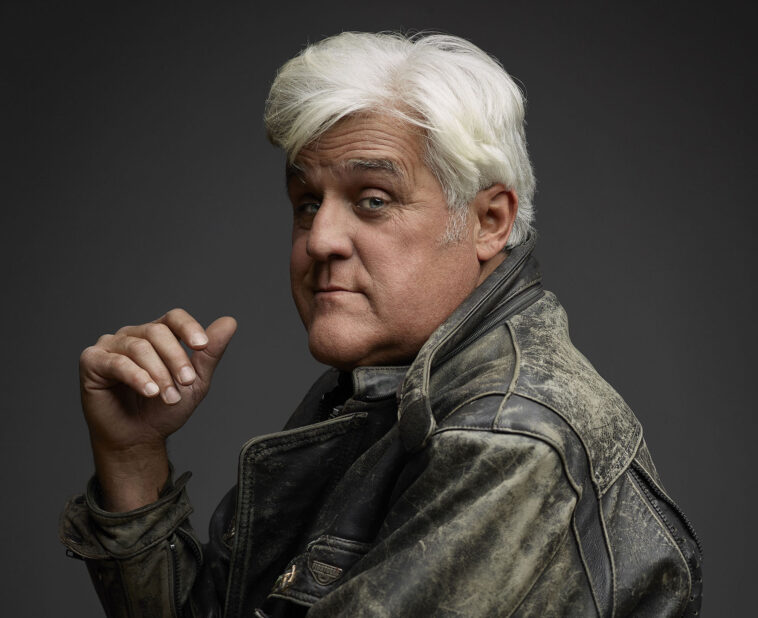 Another celebrity that is known for his garage is Jay Leno, a popular comedian that even has his show about vehicles, the Jay Leno's Garage. The total worth of his cars is over 50 million dollars, and we can see that he loves all kinds of models from the last century, but also some recent sports cars. His impressive set has near 300 cars and motorcycles.
According to myreg.com some of the rarest and most expensive models are Oldsmobile Toronado, Audi R8, Stanley Steamer, Lamborghini Countach, Blastolene Special, McLaren F1, EcoJet, and many more. There is no exact estimate of how much his garage is worth, but we are sure it is worth hundreds of millions given the number of unique models found there.
3. Magnus Walker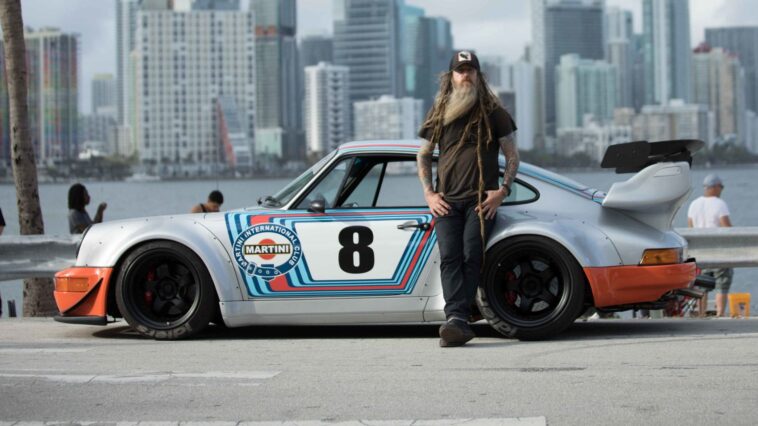 A popular designer, Magnus Walker, is not so passionate like Leno or Seinfield, but he has a great collection of cars as well. We can see that he also loves Porsche, and there are 25 models from different periods in his collection. The estimated worth of his Porsche collection is over 7.5 million dollars. Also, there was an auction in 2013, when he sold one of his models, the 911T from 1972, for more than 300,000$.
4. Tim Allen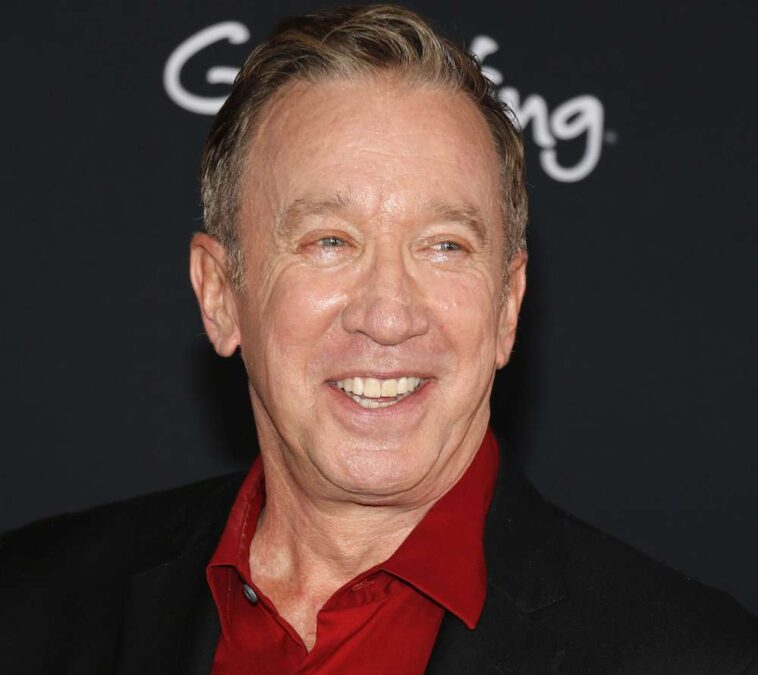 Tim Allen is a famous actor and comedian, and while he is most popular for his roles in Home Improvement, Last Man Standing, and many other series and TV shows, he is also known for having quite an impressive car collection. Most of his cars are retro, and muscle cars from the last century, but there are some more luxurious modern vehicles too, like Porsche Carrera GT from 2004.
Some of the best models that Tim keep in his garage are Chevrolet Impala, 1946 Ford Convertible, Ford RS200, Shelby Cobra, Roadster, Camaro, Cadillac 60, Moal Roadster, Chevelle SS, Corvette, and many more. We are not sure about the total worth of his collection, since most of these models are very rare and can be worth millions. 
5. Matt Farah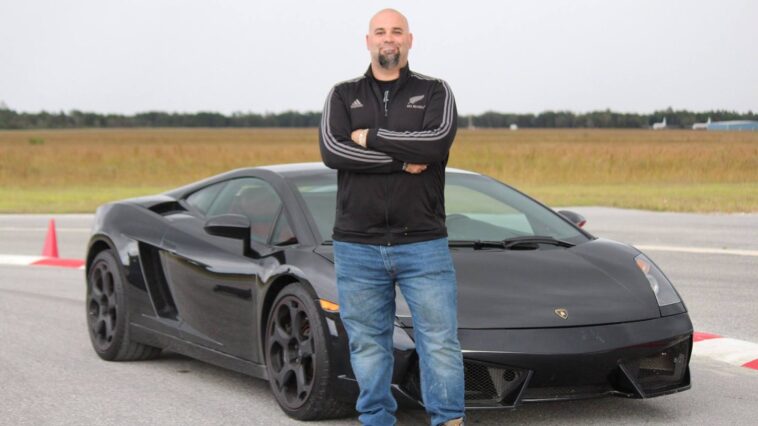 Matt Farah is another popular car enthusiast, actor, and journalist, mostly known for his YouTube show The Smoking Tire. Some of the best models in his garage are 1998 Corvette, 2003 Aston Martin, 1998 Mustang, 1996 Lexus, 2017 Porsche Macan. Also, in his show, we can see tests of many vehicles on different terrains and under various conditions. 
6. Patrick Dempsey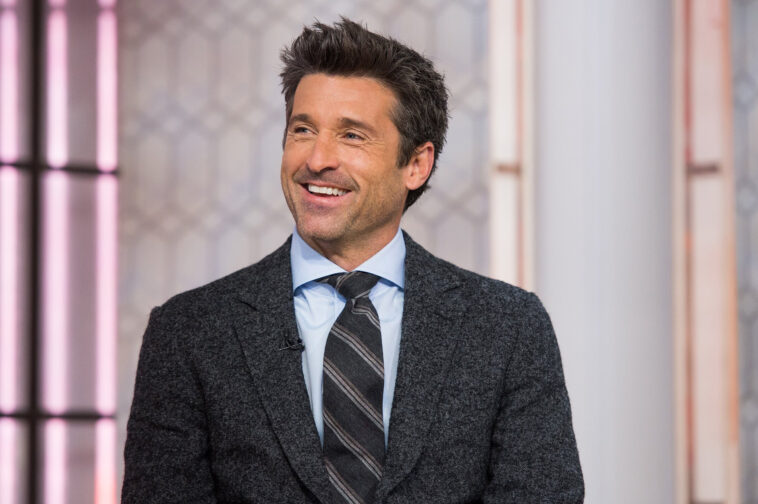 Patrick became famous after his role in Grey's Anatomy, but he is also a racecar driver, and he was competing in Panoz Racing, 24 Hours of Le Mans, Rolex Sports, Continental Tire Sports, American Le Mans, and many other tournaments. He has all kinds of models from different generations.
He has some exotic models in his garage, like Panoz Esperante, Jaguar XK120, Lotus Exige S, Jaguar E-Type, Ferrari Daytona, Porsche 911, SLS AMG, Ferrari F430, Mazda RX-8, and Porsche 356 Speedster. He also has some vintage vehicles like some models of Mercedes, Volkswagen, Jaguar, and many more.
7. Floyd Mayweather Junior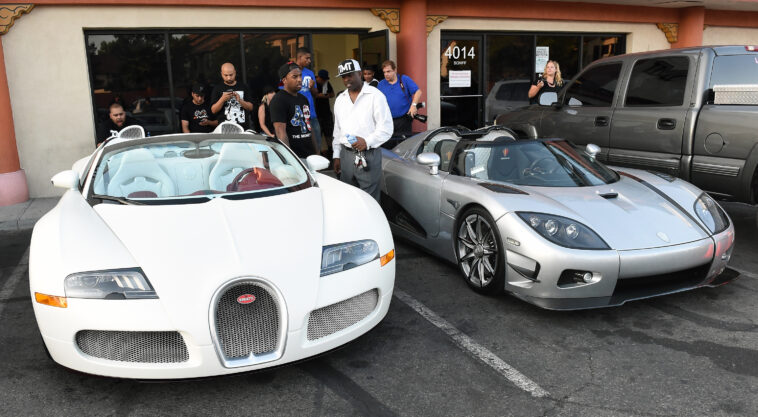 The boxer has an impressive set of exotic luxurious sports cars. His garage is in Las Vegas and the estimated price of all vehicles is over 15 million dollars. He owns 25 cars in his collection, and some of them are customized especially for his taste with unique color, design, replacement number plates, and many more.
Some of the best vehicles that Floyd have are Bentley Golf Cart, Mercedes SLS AMG, McLaren, G63, Maybach S600, Bentley Flying Spur, Mulsanne, Rolls-Royce Phantom, Lamborghini Aventador, Rolls-Royce Ghost, Ferrari Enco, Aston Martin One 77, Bugatti Grand Sport, Koenigsegg Trevita, and a couple of other models.
8. Ralph Lauren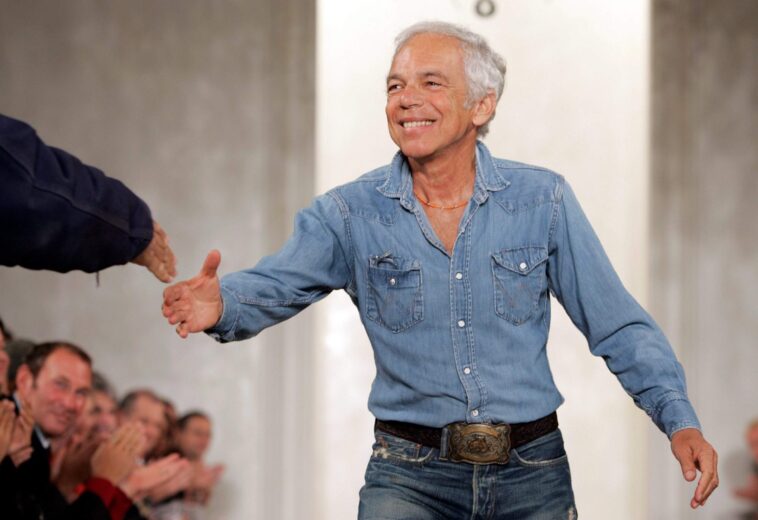 A popular designer, most famous for the brand Polo, is also passionate about cars and has an amazing garage with vehicles that are worth over 300 million dollars. His favorite models are unique vintage vehicles from the last century, like Mercedes SSK, Ferrari Berlinetta, Bugatti Drophead, Ferrari Testarosa, McLaren F1, Jaguar XKSS, Morgan Plus, and many more.
9. Bill Goldberg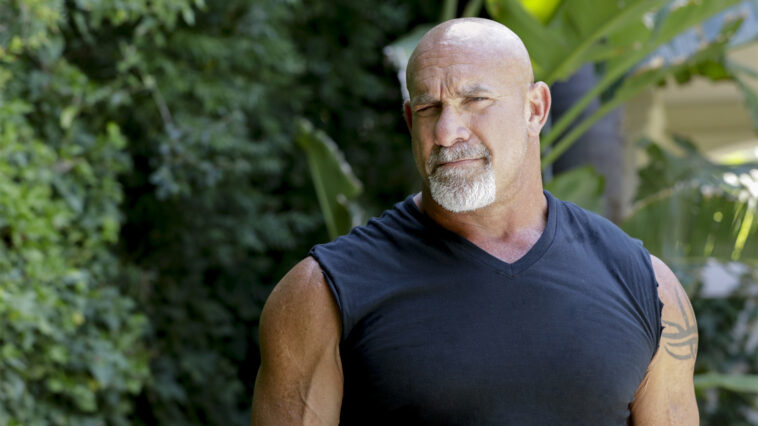 The pro wrestler and football player, Bill Goldberg, also has a hobby as a car collector. He is a fan of muscle cars, and we can see plenty of unique American made models in his collection. Some of the best are Chevy Biscayne, Dodge 330, Dodge Charger, Shelby GT500, Barracuda, Mustang, Pontiac Trans Am, Thunderbird, and many other models.