Owners of electric cars choose a place to rest depending on whether there is an available charging area nearby. Therefore, many hotels, restaurants, shopping centers, travel companies and other commercial structures are trying to attract this ever-growing target audience and invest in the purchase and arrangement of charging stations. There are different features to choose from.
Which model to choose for the company?
Source: nytimes.com
Since the company's car park can accommodate different types of electric vehicles, it must offer charging stations that are compatible with all models on the market. The good thing is that all manufactured devices have two types of connector: for AC charging and CCS or CHAdeMO connector for DC charging. Stations installed in companies will have a large load, hence the interest in choosing a reliable charger:
Car parks with heavy traffic should choose Totem terminals. They offer multiple charging points per terminal and present various payment features.
For office space, wall-mounted charging stations are the most recommended solution. They are easy to install, not bulky and cheaper.
The number of charging points depends on how many cars fit in the company's fleet.  Whether you choose to provide free pickup for employee vehicles or open the station to the public, you need to plan even more. Although most models on the market are covered by a two-year warranty, some brands have products that last longer. In order not to regret your purchase, always choose companies known to the general public.
Power required for other users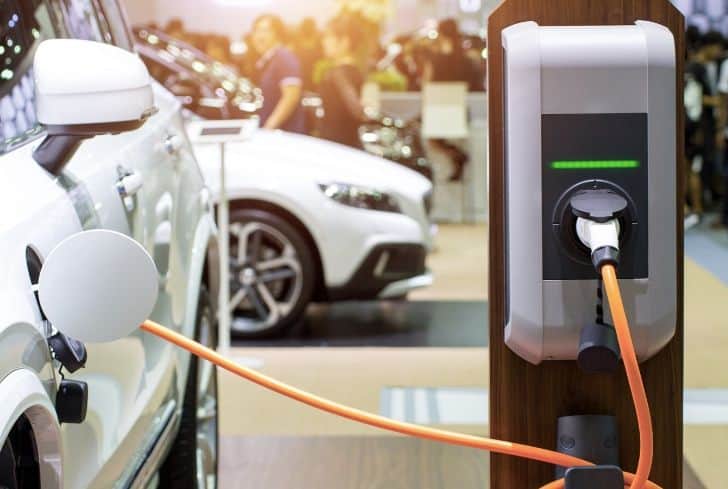 The power of the commercial ev charger plays an irreplaceable role in the speed of the process. Several factors affect how long a vehicle takes to charge at a charging station, including the amount of energy that can circulate inside the vehicle, the size of the battery measured in kW, and the rate at which the battery can store energy. The elapsed time also depends on the type of vehicle, as some models can charge up to 20kW while others hardly exceed 2.3kW. The entrepreneur must make his choice at charging stations with the capacity and type of device adapted to the particular establishment:
For a corporate car park, it depends on the number of cars. If you run a shipping company or a factory, you don't need a heavy duty terminal. The truck fleet is charged all night, so 3.7 to 7.4 kW is more than enough.
For restaurants and retail establishments, the duration of a customer visit is quite short. To avoid unpleasant surprises, the establishment should offer a sufficiently powerful charging station. This allows visitors to recharge their batteries during the break.
Factories and transport companies will instead opt for 3.7kW to 7.4kW terminals because the truck fleet will have time to recharge overnight.
As for hotels where a client can stay longer, a super-powerful device is useless – they are expensive, and the point in them will be minimal, because electric cars will stand for 8-10 hours. A 3.7 kW charging station is suitable.
The right choice will lead to the fact that customers will charge cars at a convenient time for them while they themselves are busy. It will be necessary to determine the average duration of the visit and choose the most suitable power.
How much does it cost to install an electric vehicle charging station in a company?
Source: pinterest.com
At the initial stages, you will have to invest a large amount. You should not expect this business to start paying dividends immediately and pay off in the next two years, but in the future – within 3-5 years – charging stations will begin to bring a stable and good income to the owner, and it will grow every year.
Purchase and installation
The main expense is the purchase of charging stations. The most affordable are AC models with power from 3.7 to 22 kW. You can buy a reliable device for less than $1,000, but some models can cost over $2,000. DC chargers with more than 50kW DC are more expensive. The purchase of the terminal requires at least $10,000, but for 250 kW models, the bill can exceed $50,000.
The cost of installing a charging infrastructure in a company depends on several factors: the number of terminals, the charging power (3.7 kW, 7.4 kW, 11 kW, 22 kW), the distance between the terminal and the electricity meter, etc. To reduce costs, you can place the terminals on the wall, this will also simplify the installation of the device. Buying an electric car charger is more convenient and profitable on the Internet, which can be done on Cyberswitching. The company has commercial electric vehicle charging stations for sale for every need.
Additional expenses
When installing a commercial charging station for electric vehicles, funds must be allocated for:
costs of connecting to the network or expanding it, as well as increasing network capacity;
if necessary, land or landscape works, which may include special markings, navigation and information objects, other protective and decorative elements, such as poles;
payment for the work of employees who will be involved in the installation of the station
In the case of slow stations, it may be sufficient to connect to an existing 240 V network, which will require only a few hours of work by an electrician.  In the case of fast stations, a 480 V network will be required, and this is much more expensive.
Maintenance costs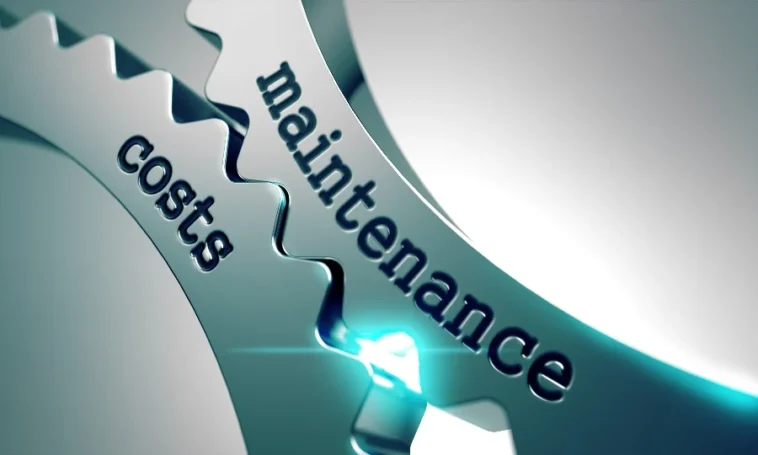 To ensure the smooth operation of the charging infrastructure, certain maintenance and repair costs are necessary.  For repairs, it is better to contact the manufacturer – other service companies may be unscrupulous or make it even worse.
Among other things, the maintenance of a commercial charging station may include the cost of its advertising, for example, the creation of posters, signs.  As soon as the station is ready, it must be registered in applications that will tell the owner of the electric car its location and allow you to record and analyze how often it is used, how much money it brings, and so on.  A lot of money will be spent on electricity.  The costs are determined by the price per 1 kWh multiplied by the number of kWh consumed by the electric vehicle.  Charging stations also consume electricity for their operation (interface or indicator lights).
If you are an entrepreneur and are looking for a new business idea, you should pay attention to the commercial ev charging station, because there are more and more electric vehicles every day.  Model and cost depend on individual wishes and budget.