As technology is developing there are newer methods to construct buildings in a much faster and cheaper way. Most of the buildings in the world are developed taking into consideration various factors such as strength, stability, air pressure, materials and many more.
One of the most important factors that need to be considered while the building is whether they can withstand natural calamities like earthquakes, floods, and tsunami. There are some strong buildings that can resist these calamities so we have listed the Top 10 Strongest Buildings in the World.
10. Public Safety Building, Salt Lake City, Utah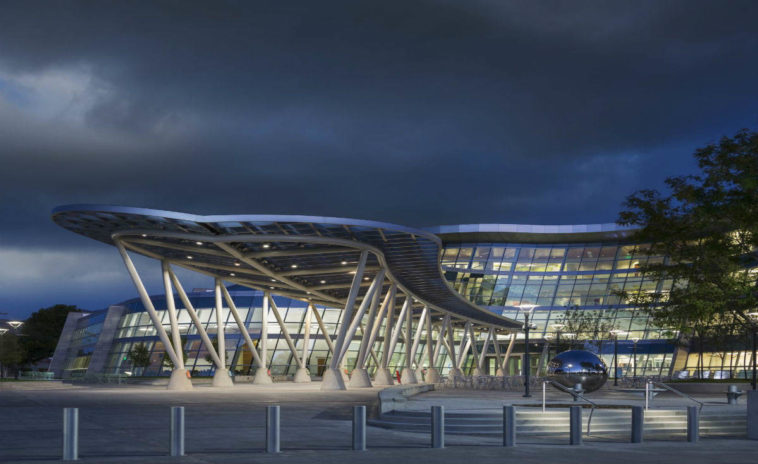 So, starting the list is a Public Safety building which is one of the strongest buildings in the world. It is in Salt Lake City and includes police, fire, and emergency response call centers. If any earthquakes occur in this city, then this building can occupy many citizens.
It is featured with a shock absorber system that will prevent any damages and the forces can help citizens during calamities. Public Safety Building can withstand not just one but multiple quakes and can remain operational without any damages.
9. Spaulding Rehabilitation Hospital, Charlestown, Massachusetts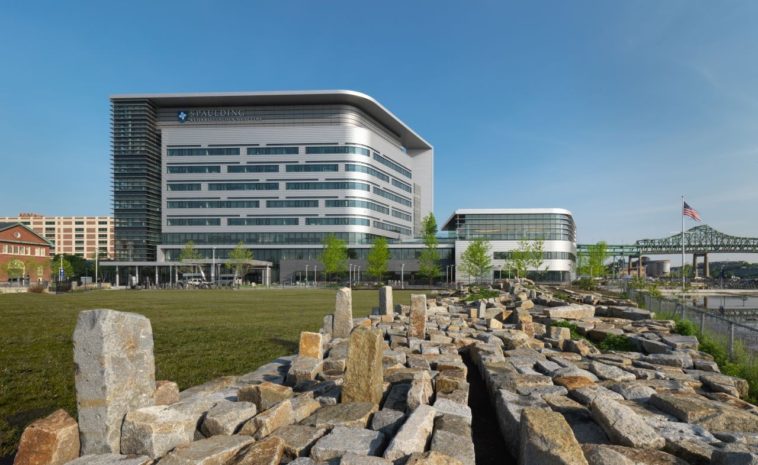 Next up we have the Spaulding Rehabilitation Hospital which was established in 1971 in Boston, Massachusetts, United States. It is a teaching hospital for Harvard Medical School's Department of Physical Medicine and Rehabilitation and the primary campus of Spaulding Rehabilitation Network.
It has been ranked as the Best Hospital by U.S. News and World Report since 1995 and in 2010 it was ranked fourth. Even though it is more prone to flooding It has been designed in such a way that even if the first floor gets filled all the remaining floors can be operated.
8. Kansai International Airport, Osaka Bay, Japan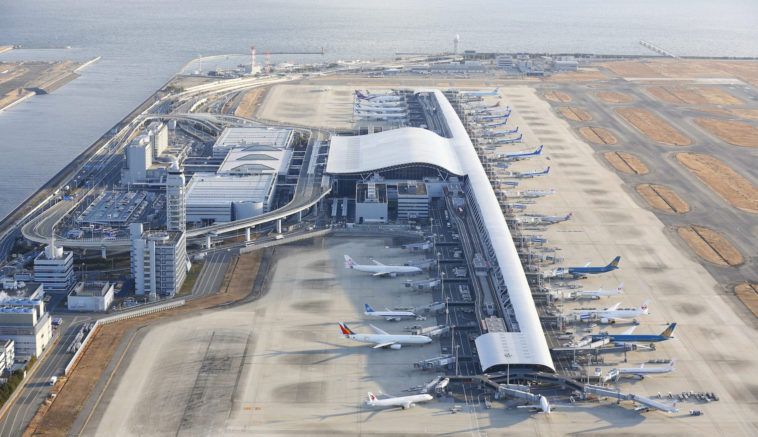 Next up is Kansai International Airport which is located on an artificial island in Osaka Bay. Designed by Italian architect Renzo Piano it is the first international low-cost carrier in Japan and considered to be one of the greatest engineering works.
The major threat to this building apart from earthquakes and typhoons was gravity. So, to avoid sinking adjustable columns were designed and thick metal plates were inserted at the base. The Kansai International Airport was awarded as one of the Civil Engineering Monument of the Millennium by the American Society of Civil Engineers.
7. Akashi Kaikyo Bridge, Akashi Strait, Japan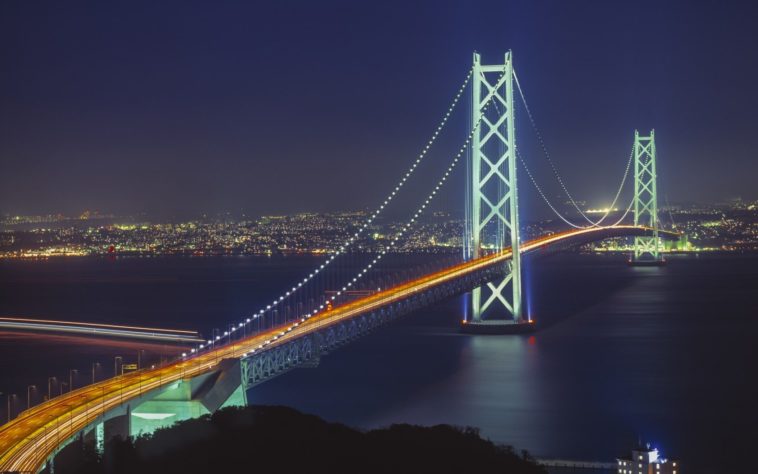 The building which inherits the 7th spot on our list is a bridge named Akashi Kaikyo Bridge located in Japan is maintained by Honshu-Shikoku Bridge Authority and it is also known as Pearl Bridge. It took ten years to complete and is said to have the longest central span of any suspension bridge in the world.
This Akashi Kaikyo Bridge features a two-hinged stiffening girder system to withstand high-speed winds, sea currents, and earthquakes of magnitude 8.5. The Akashi Kaikyo Bridge was opened on April 5, 1988, and approximately 23,000 cars ply per day.
6. Maeslantkering, Nieuwe Waterweg, Netherlands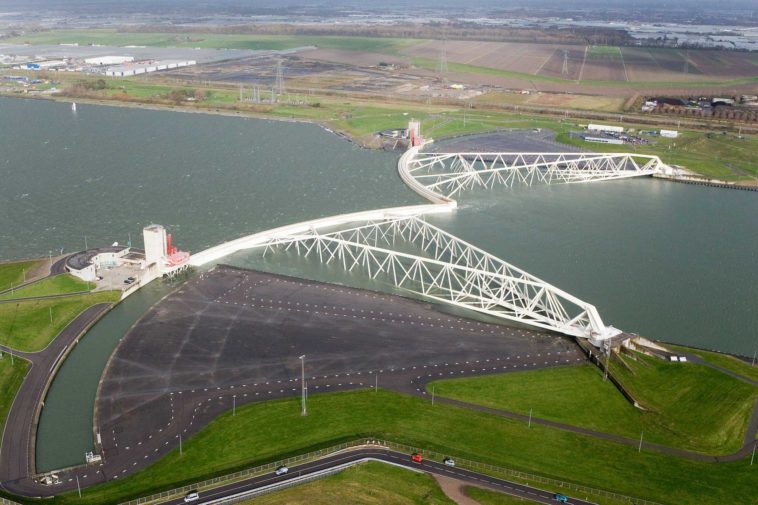 Maeslantkering is a surge barrier on the imaginary dividing line between the Nieuwe Waterweg waterway located at Hoek van Holland and the river Scheur. It is one of the largest moving structures on Earth.
The Maeslantkering consists of doors that are 22 meters high, 210 meters long with 237 meters long steel trusses welded to the gate. When a storm surge of more than 3 meters above sea level is anticipated then the barriers close automatically.
5. Shanghai Tower, Shanghai, China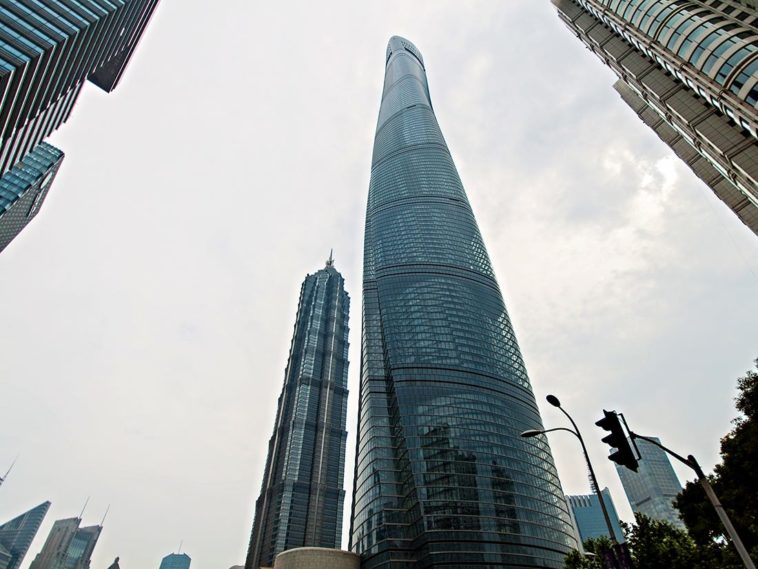 Shanghai Tower is a 632-meter mega tall skyscraper in Lujiazui, Pudong, Shanghai. The Tower is the world's second-tallest building by height behind Dubai's Burj Khalifa, 828 m and the world's third-tallest structure.
The major concern of this Tower is typhoons so the glass facade which completes a 120° twist as it rises, reduces wind loads on the building by 24% and it was designed using 25% less structural steel as compared to other skyscrapers. Construction started in November 2008 and was opened for the public in June 2015.
4. One World Trade Center, New York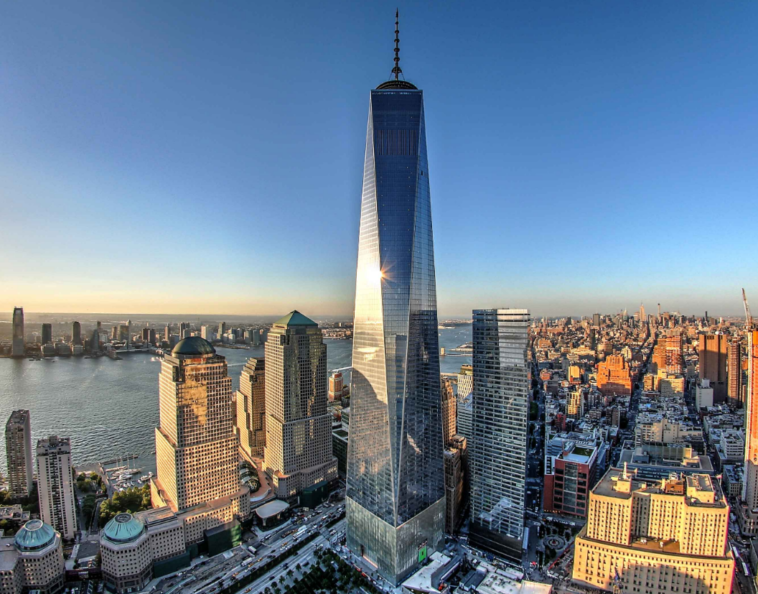 One World Trade Center is a skyscraper located in Lower Manhattan, New York City. It is 1,776 feet tall and is the tallest building in the Western Hemisphere, also the sixth-tallest in the world. It was designed by American architect David Childs who also designed the Burj Khalifa. It is was developed by the Port Authority of New York and New Jersey.
It was constructed to memorialize and rebuild following the destruction of the original World Trade Center complex. The new trade center was built in such a way that it can withstand gusty winds, blasts and ground-level attacks.
3. CCTV Building, Beijing, China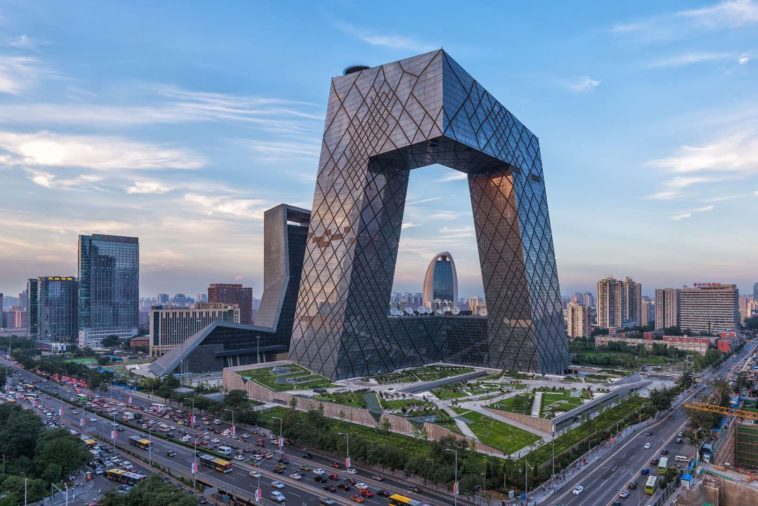 The CCTV headquarters is 768 feet,44 story skyscraper located in Beijing, China. The construction began in June 2004 and got completed in May 2012. It is owned and managed by China Central Television.
It was designed in such a way that the building can withstand an earthquake of magnitude 8. In 2013 it won Best Tall Building Worldwide from the Council on Tall Buildings and Urban Habitat.
2.Torre Mayor, Mexico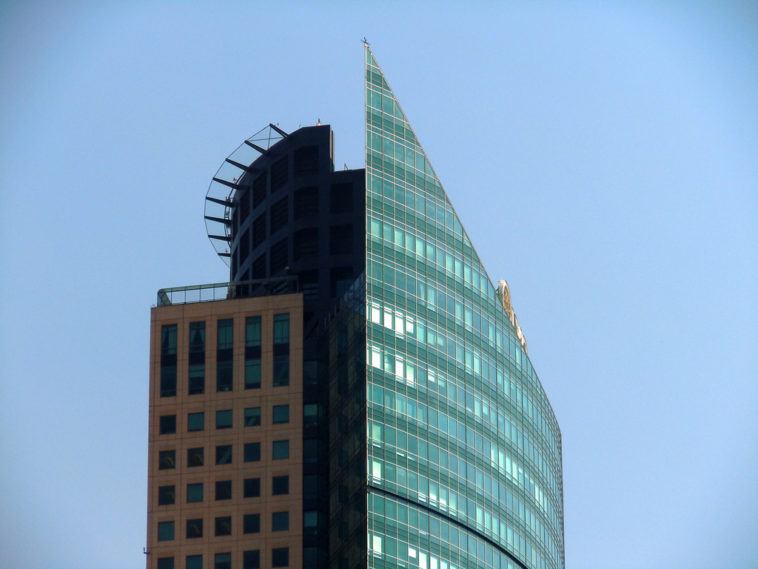 Torre Mayor which is one of the top two Strongest and Tallest Building in the entire world is situated in Mexico. It has a height of 738 feet and it is the second tallest and strongest building in the world and can withstand earthquakes and winds.
It was designed by the architectural firms of Zeidler Partnership Architects and Executive Architects Adamson Associates Architects, both of Toronto. Its construction started in 1999 and completed in 2003. Mexico is highly prone to earthquakes so in 2003 when an earthquake of 7.6 occurred the building not only survived the quake but also the workers working didn't even feel the tremors.
1. Taipei 101, Taipei, Taiwan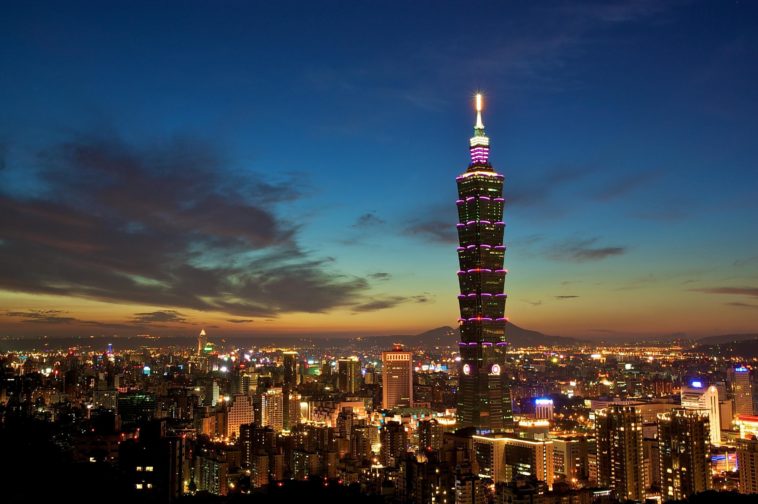 The strongest building in the world is a Taiwan skyscraper Taipei 101 which was formerly known as Taipei World Financial Center. The construction was completed in 2004 and was recorded as the tallest building in the world until the completion of Burj Khalifa in 2009. It was also awarded the Leadership in Energy and Environmental Design(LEED) platinum certificate in 2011 and became the tallest and largest green building in the world.
The Tower is an icon of modern Taiwan and acts as a symbol of the evolution of technology and Asian tradition. It is designed to withstand typhoons and earthquakes.
Top 10 Strongest Buildings in the World
Taipei 101, Taipei, Taiwan
Torre Mayor, Mexico
CCTV Building, Beijing, China
One World Trade Center, New York
Shanghai Tower, Shanghai, China
Maeslantkering, Nieuwe Waterweg, Netherlands
Akashi Kaikyo Bridge, Akashi Strait, Japan
Kansai International Airport, Osaka Bay, Japan
Spaulding Rehabilitation Hospital, Charlestown
Public Safety Building, Salt Lake City, Utah