Top 10 Movies You Shouldn't Watch Alone, What are generally your plans for weekends?  To go for a movie with friends or siblings is certainly a common plane which most people choose during weekends.
Movies bring us a lot of entertainment with good messages and songs too. Movies are of many genres for each person's taste and choice. Horror movies are surely loved by everyone but they cannot be watched easily by anyone. Horror theme generates fear in one's mind and so one feels that the horror movies' characters are present in real-world too.
There are some of the most threatening movies which you cannot watch alone. Before watching these movies make sure you have your family members or friends sitting beside you. We have listed out Top 10 Movies You Shouldn't Watch Alone.
10. The Strangers (2008)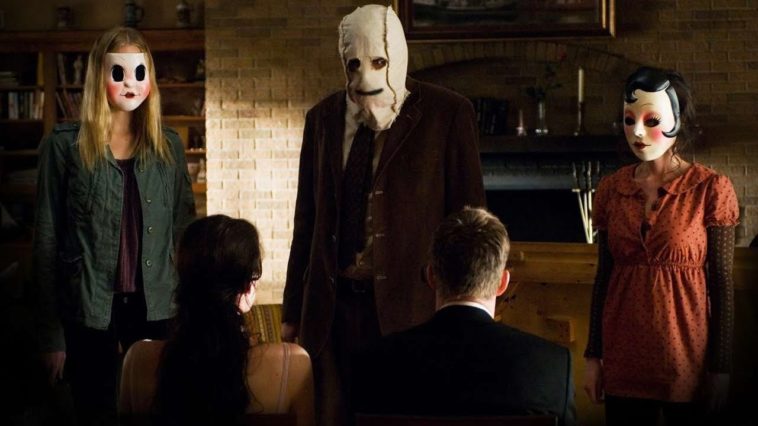 At number 10, it is one of the American horror movies namely "The Strangers" which stars Liv Tyler and Scott Speedman. The plot of the story is about the two lovers named James and Kristen who experienced paranormal happenings at James' childhood home.
They get encountered with a blonde woman who often visits the house. The horrifying sounds and actions in the movie truly make it a real horror movie impossible to watch alone.
9. The Hills Have Eyes (2006)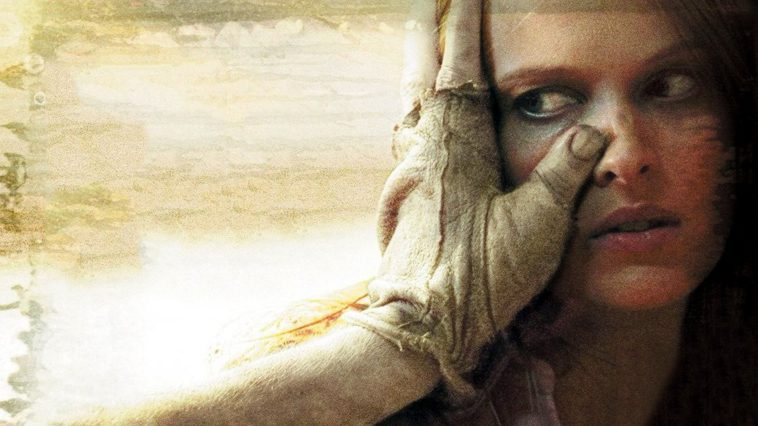 A film by Alexandre Aja and Gregory Levasseur, The Hills Have Eyes is an American horror movie released in the year 2006. The story involves mutants who kill a group of scientists. After a period of time, Bob Carter and his family are met by mutants and later on, one of their children Bobby goes in an unconscious state of mind.
The 3D designer tools were used to make mutants that can have a scary look in the movie. If you wish to watch this movie, sit beside one of the best friends.
8. The Conjuring (2013)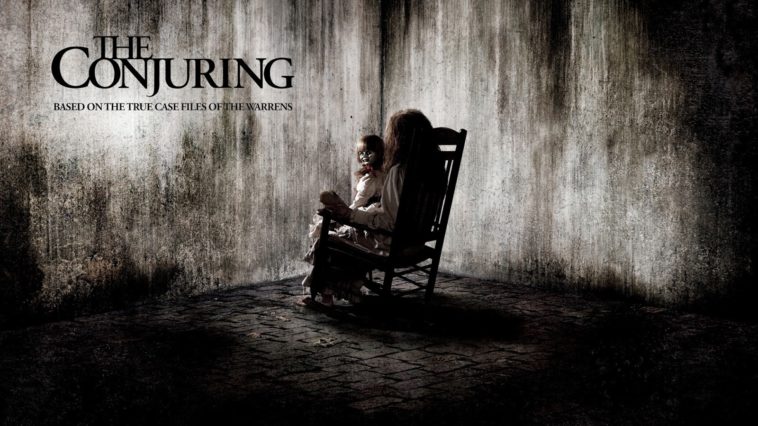 The Conjuring is one of the most horrifying Hollywood movies in the world. It stars Vera Farmiga and Patrick Wilson in leading roles. The story of the movie starts with a haunted farmhouse in Harrisville, Rhode Island where Roger and Carolyn Perron shift with their five daughters and dog Sadie. The dog gets killed immediately after moving to this house.
All the daughters of the couple face some of the other paranormal events each day in the house. After investigation, it is found that the spirit of witch Bathsheba is present in the farmhouse. The movie is very scary and you cannot just watch it alone.
7. Scream (1996)

Scream is an American horror movie casting David Arquette, Neve Campbell and Courteney Cox in leading roles. The story starts with Casey Becker getting a call from a stranger who asks her questions for scary movies. Then a series of murders take place of Casey, Steve, principal Himbry and Tatum.
Billy is the killer in the story who is ultimately killed by her girlfriend, Sidney. The movie is very fearful with a high level of suspense. A large number of murders make the movie all the more threatening to watch alone.
Scary movies such as the classic Scream are, and always will be, a fan favorite. It is one of those movies, that get better with each hysterical friend screaming at the jump scares. You can share your horror experience with your significant other or a beautiful girl in general. That way, you will always have someone to grab onto in case things get scary. Alternatively, you get to play the tough guy, who does not get scared by a puny horror flick. In any case, here you will find the finest selection of amazing women who want to share a movie night with you.
6. REC (2007)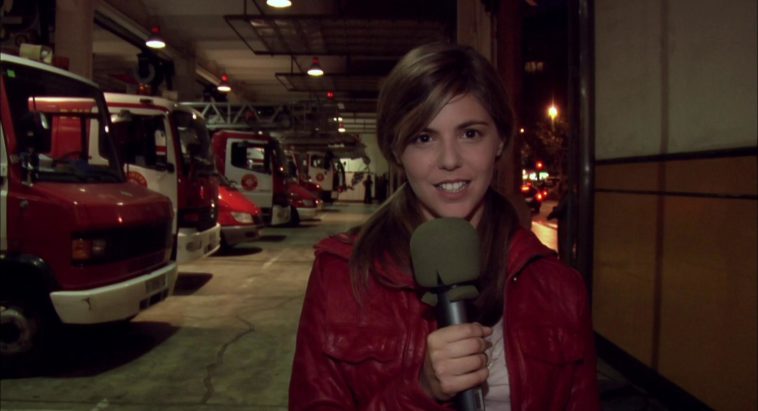 REC is a Spanish horror movie by Jaume Balaguero released in the year 2007.  The plot of the story is about the reporters Angela Vidal and cameraman Pablo who go to the building where they encounter an old woman who tries to attack them in anger and wants to kill them.
It is a very fearful story where a policeman and Pablo get killed. It is involving a kind of zombie story. The girl named Tristana Medeiros is possessed which is a very scary character in the movie.
5. Rest Stop (2006)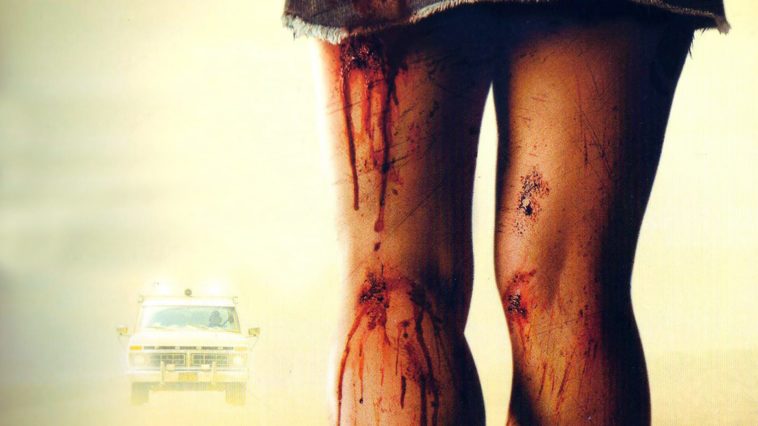 At number 6, Rest Stop takes the position. It is a horror film made by John Shiban which was released in the year 2006. The story begins with Jess and his girlfriend Nicole when they start their journey to California and get separated.
Nicole then heads to find her boyfriend and then she experiences many unusual events on the road with a truck driver and police officers. It was a successful movie but involves a high level of horror making it very scary to watch alone.
4. The Ring (2002)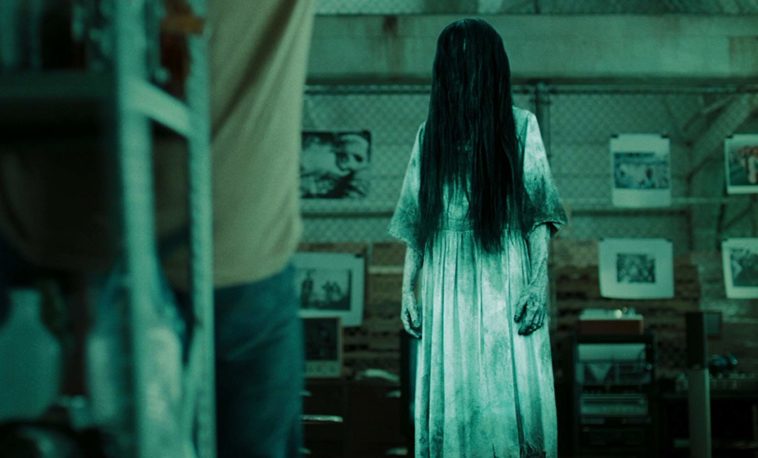 The Ring has been named as one of the most dreadful movies made in the Hollywood industry. It is a psychological horror movie casting Naomi Watts, Martin Henderson and Daveigh Chase in main roles. The plot of the story is about a videotape which has a curse for those who watch it. It starts with two teenagers Katie and Becca who watch the tape and Katie dies.
The matter is then investigated by Rachel who is Katie's mother's sister. She finds that Anna Morgan was the woman who committed suicide after all her horses died on Moesko Island. The movie has creepy visual effects and a horrifying atmosphere.
3. The Grudge (2004)
The Grudge is an American horror movie released in 2004. The story of the movie is about a curse that is born on someone's death. The curse is born with the Saeki family where Kayako Saeki and his son were killed by her husband for having an extramarital affair.
The ghosts of the family prevail in the house. After some years, William's family shifts to this house from the USA who faces the paranormal events in the house. The movie is really a horrifying one and it is very dangerous to watch alone.
2. Nightmare on Elm Street (1984)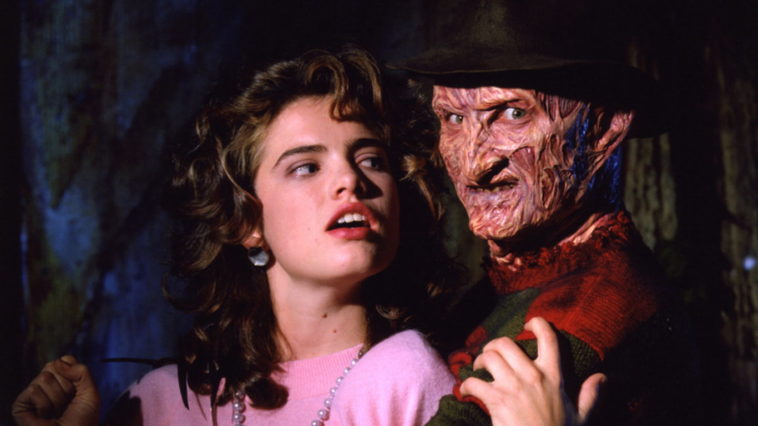 This is an American horror movie released in the year 1984. The movie is based on true life's incidents of teenagers. The plot is about the teenage girl, Tina Gray who is attacked by an unusual man with blade glove in her nightmare.
When she wakes up, she actually sees marks on her clothes. Tina is killed then and Nancy, her friend also experiences such events later. The plot of the story is taken from articles published in LA times in the year 1970.
1. The Exorcist (1973)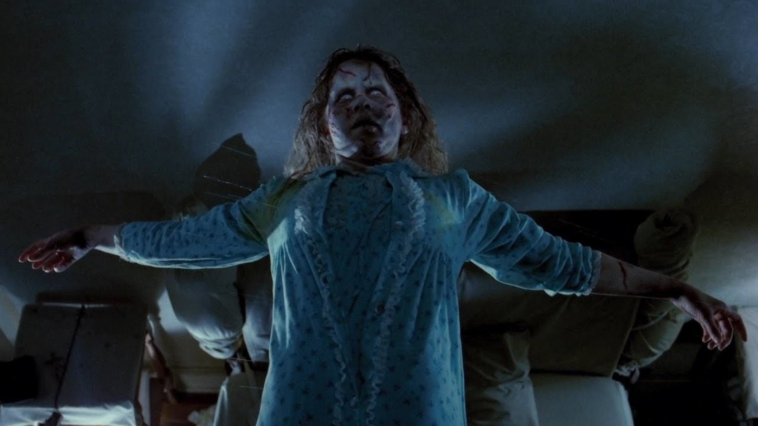 In No. 1 spot of Top 10 Movies, You Shouldn't Watch Alone is "The Exorcist"t is the most horrifying movie made up till now. It is a horror movie released in the year 1973. The story is about Lankester Merrin who is a priest who finds a statue of Pazuzu, a demon who comes to take revenge from him.
The unusual and paranormal happenings begin to take place in Chris MacNeil's place. Her daughter Regan is possessed by a spirit and performs paranormal activities. This movie will really need you to sit with your family and watch.
Some of these movies were taken from the real incidents and they are not meant to be watched if you are alone at your home.
Top 10 Movies You Shouldn't Watch Alone
1. The Exorcist (1973)
2. Nightmare on Elm Street (1984)
3. The Grudge (2004)
4. The Ring (2002)
5. Rest Stop (2006)
6. REC (2007)
7. Scream (1996)
8. The Conjuring (2013)
9. The Hills Have Eyes (2006)
10. The Strangers (2008)