Some people prefer to play puzzle games on their smartphones, but others want more excitement and they choose the strategy games. But, what game to download? Some strategy games can be played on both Android and iOS devices, and others are suitable just for one of them. Many classic strategies have mobile versions because the developers know how much time people spend with their cell phones. So, they got a great idea, to create this type of game, both new or classic instances of already popular stories.
If you want to play strategies on your PC, you need high-quality hardware that will support the game. The good thing with the mobile versions is that they are optimized for almost every device available on the market. Android and iOS are the most popular mobile operating systems, so most of the developers create games for these devices.
Here are some strategy games you can play on your iPhone or some Android supported phone, and some of them are suitable for both of them:
1. Dungeon Warfare 2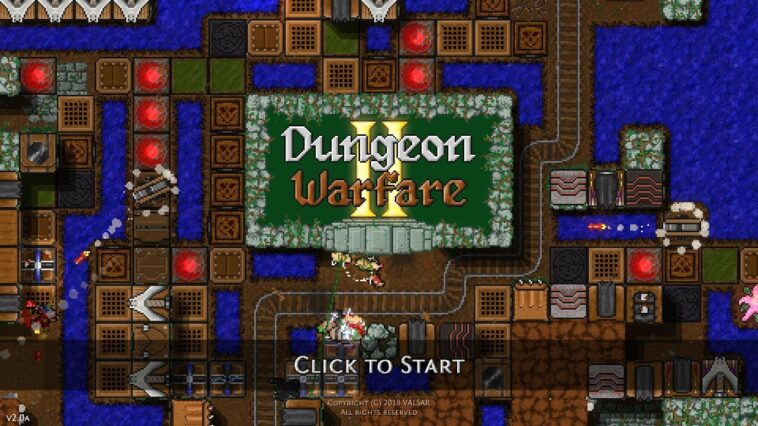 Device: Android and iOS
This is a sequel to Dungeon Warfare. The player needs to create a defense strategy to protect the dungeons. When you play this game, you take the role of a dungeon lord and you fight against some unknown heroes.
2. Rome: Total War – Barbarian invasion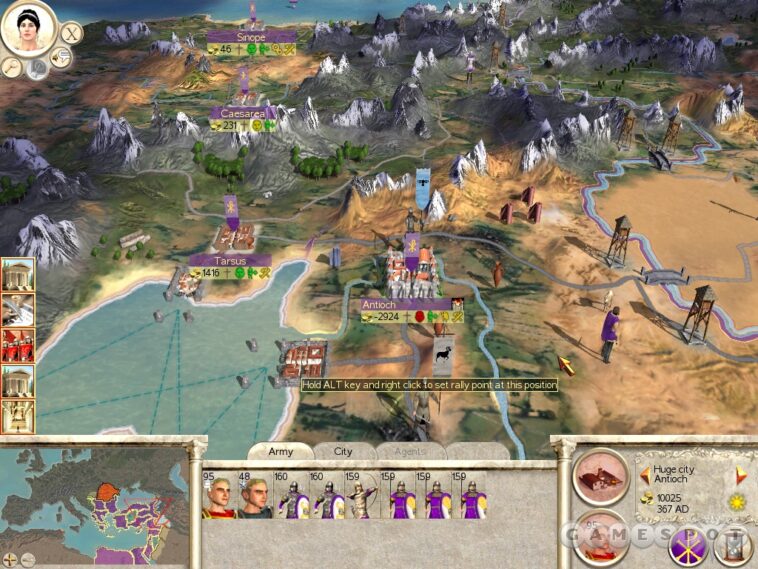 Device: Android and iOS
The game takes place a few centuries later than the initial Rome: Total War. While the first game was focused on the Rome rise, this version is about some Germanic and Asiatic tribes who come to Rome, and they become Christians instead of Roman pagans. You will see how provinces are established and how they accept the concept of religion.
3. Civilization 6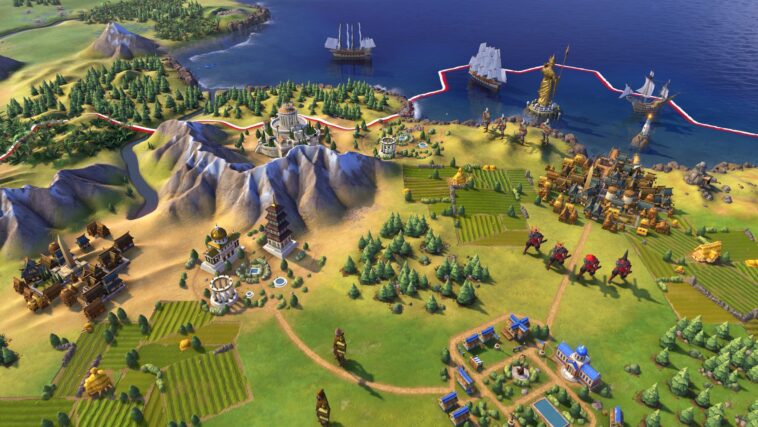 Device: iOS
This is a full-sized historical game that works great with iPhones and iPads. You need to lead one civilization from the earliest history until today's civilization, while you balance your warriors and diplomats, to get the best you can. You have an in-app purchase for the complete version of the game.
4. Battle of Polytopia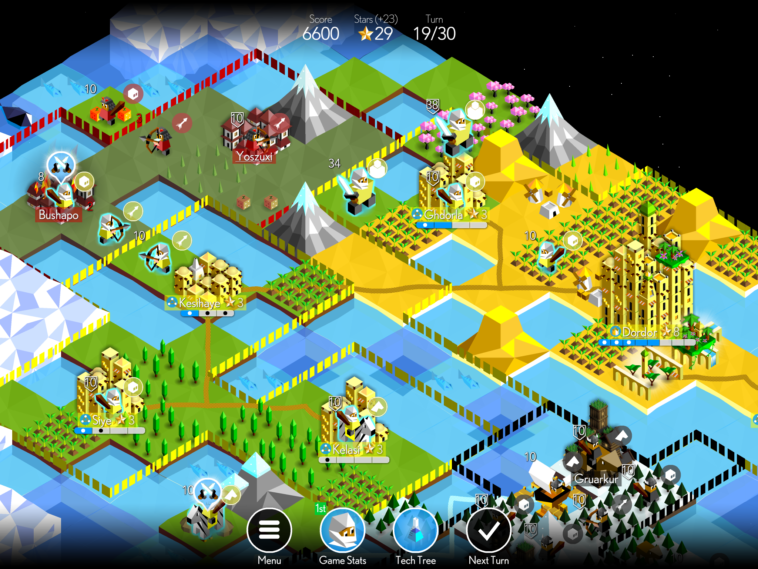 Device: Android and iOS
While playing this game, you need to explore, expand, exploit, and exterminate and everything can be done on your mobile phone. You take commands from the tribes and you need to score high to develop their civilization and be better than the neighbors. The basic version is free and the developers offer in-app purchases so you can unlock more tribes and features.
5. Grow Empire: Rome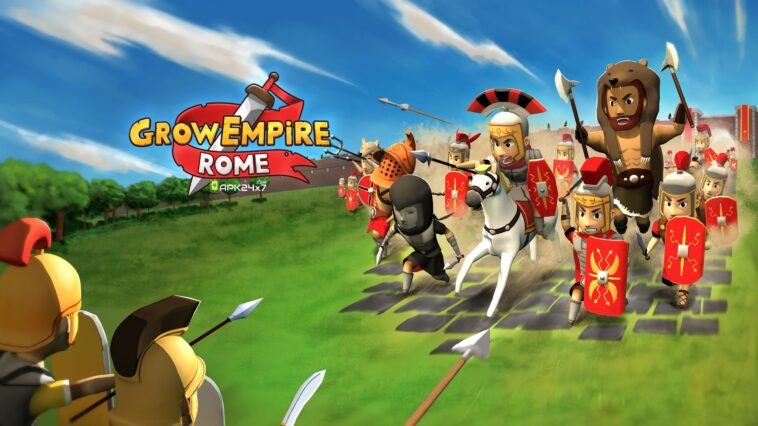 Device: Android and iOS
This is another Rome-related mobile game that maybe doesn't have the same graphic solution as Rome Total War, but it's interesting and addictive. You have in-app purchases that will help you build your defense quickly, but you can smoothly play the game without those features and slowly build your empire.
6. War Commander: Rogue Assault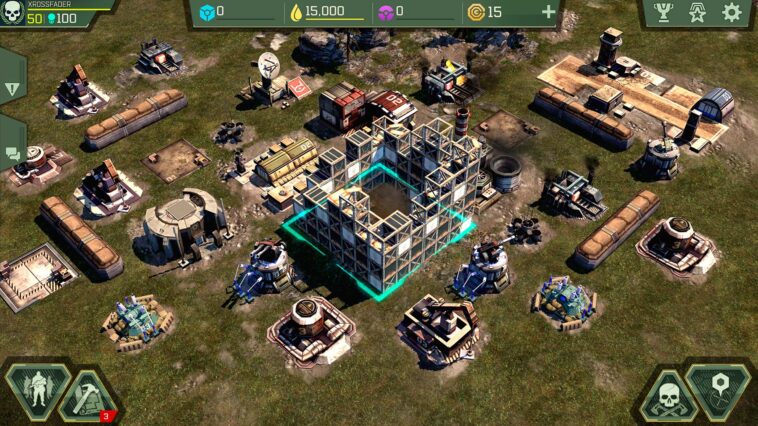 Device: Android and iOS
This is not so popular game, but those who play it really enjoy completing different missions. You can train your army, upgrade the military capacity, and expand the base.
7. Age of Ottoman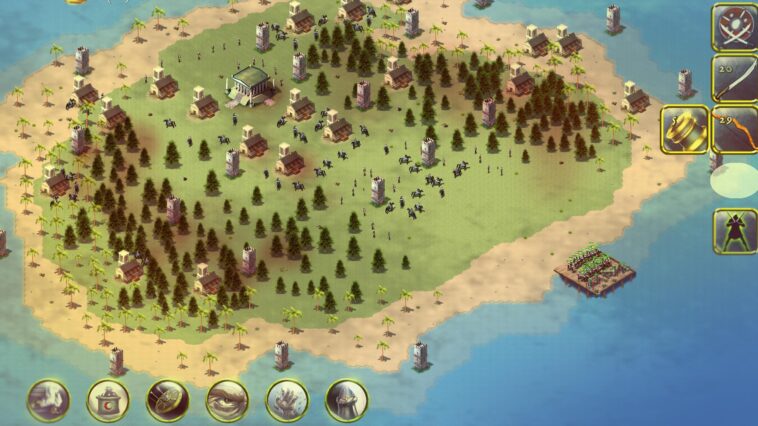 Device: Android and iOS
This game offers you an interesting strategy experience, even though the graphics are not the greatest you will see. You need to organize your warriors to complete the missions, so they can grow the Ottoman empire as fast they can.
8. Rebel Inc.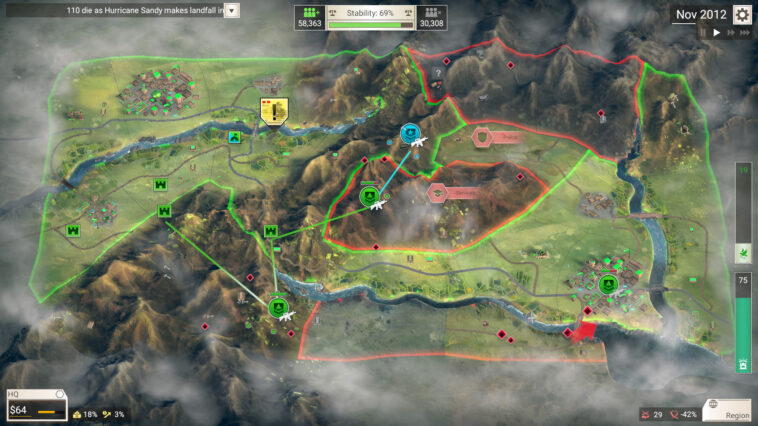 Device: Android
Rebel Inc. will cost you $1.99 and you need to rebuild the society after the war. You also need to keep your troops and balance the military and politicians. If you pay too much attention to the warriors, the civilians may start a fire and vice versa. This game is also cognitive challenging because you need to measure every step before you take it.
9. The Escapists 2: Pocket Breakout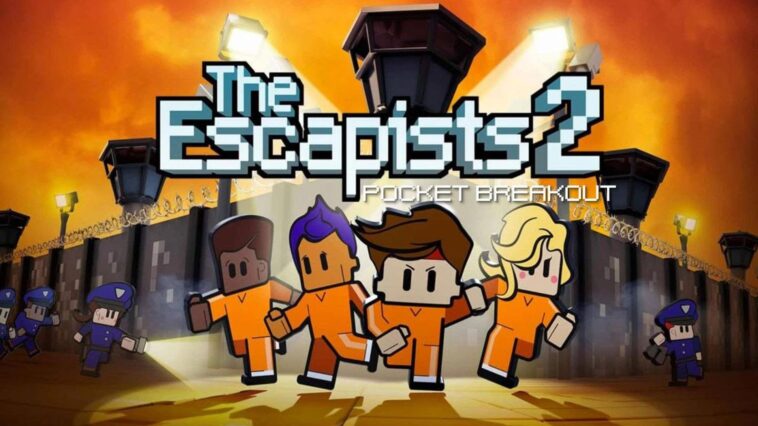 Device: Android and iOS
You can play this game for free on your Android device or buy it from the AppStore for your iPhone. As you play, you will need to manage the prison routines, because some prisoners are trying to escape. You need to create a proper strategy and stop them to do that.
10. Dawn of Titans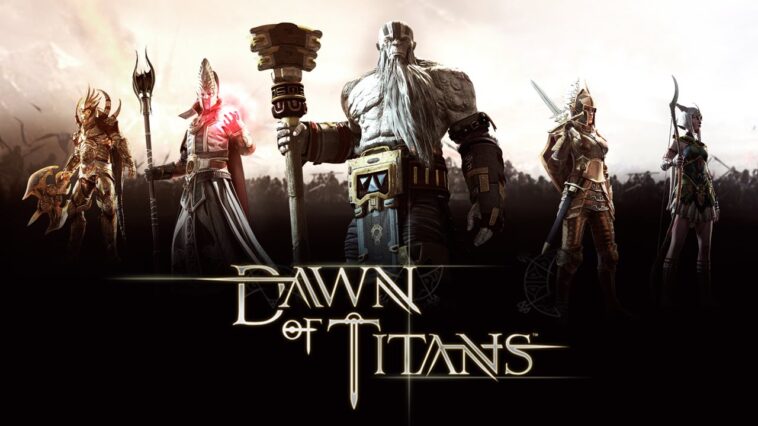 Device: Android and iOS
This is an impressive mobile game that will let you control your units and see how the titans use their skills in civilization development. You can also always check what your neighbors do and see how their progress is going.
11. Kingdom Rush: Vengeance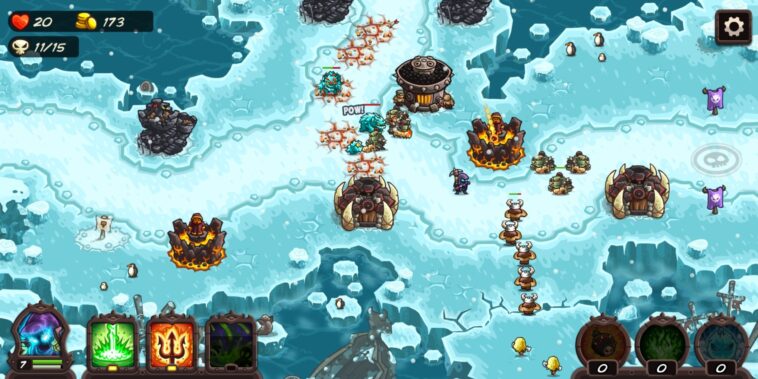 Device: Android and iOS
Vengeance is a classic tower defense strategy and you need to develop your plans carefully, so you can protect the towers from the enemies. As you gain more power, you can expand your place by making deals with enemies. The game costs $4.99 and in-app purchases are available, so you can unlock premium features and heroes.
12. BattlePlans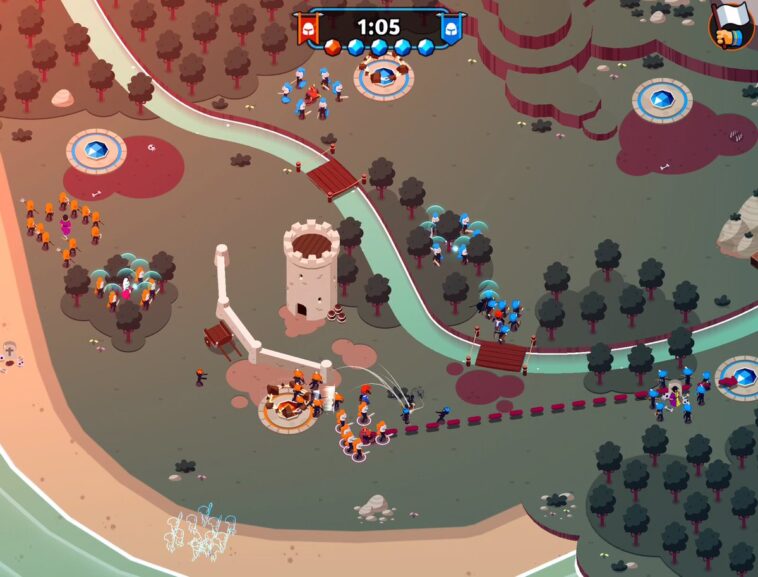 Device: Android and iOS
Your journey begins in a mythical world and you need to take control of the islands, while you travel on a huge turtle. As you conquer territories, you need to destroy the enemies. As you achieve higher levels, the game is becoming more and more challenging and harder to play.
13. Tropico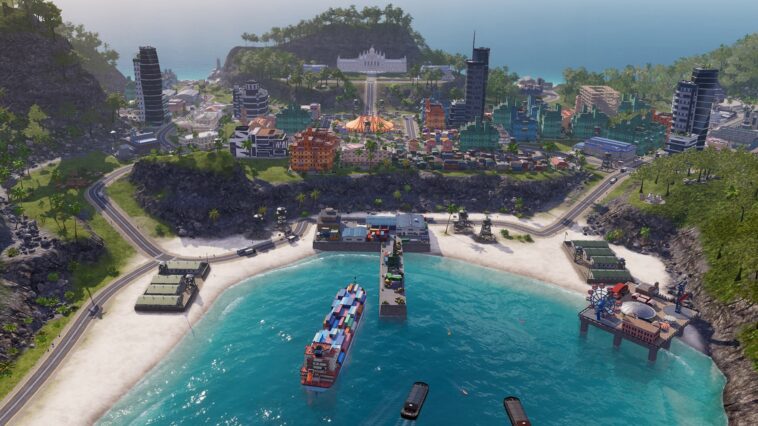 Device: iOS
This is a pretty expensive game (it costs $11.99 to download), but you are getting great graphics and so many skills and features that will help you win the war. You are chosen to keep the society stable, by balancing the economy, tourism, and politics. You need to do everything to guarantee a bright future to your civilians. The game works great on iPads and some of the latest models of iPhones.
14. Clash of Clans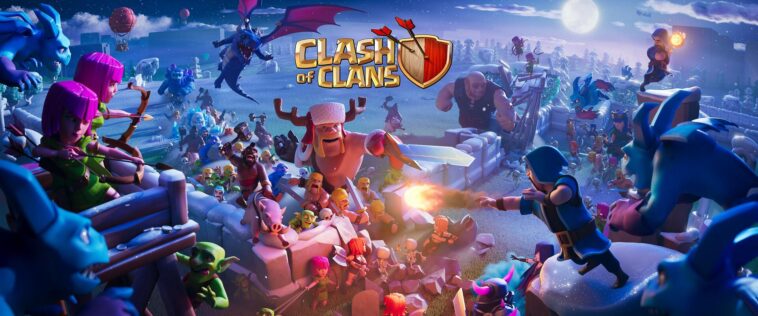 Device: Android and iOS
When you play this game, you need to build a village, that you need to protect from your enemies. As you do that, you are getting gold, elixir, and dark elixir. You can play it by yourself, or you can join a team and create a clan because you are stronger together. Check https://www.robomodo.com/clash-of-clans-mod-apk-download/ so you can learn some hacks and tricks that will help you win this game.