The differences between all of us exist. Some people like to go outside all the time while others would rather choose to stay at home. Yet, there is one common thing for all of us. It is hard to find a person that does not like music.
Logically, the current differences between music lovers do exist. Some of them would rather choose to listen to rock music. However, others prefer to visit clubs where they can enjoy techno music. It is great that this world has so many different tastes and genres. Despite that, different music is popular in different parts of the world. This depends a lot on the tradition and history of the current country.
Anyway, being a music lover is one the same as being an audiophile. An audiophile is a person that is passionate about equipment for playing recorded music. Gifting an item for this group of people is one of the toughest things you will ever face. For instance, you know that they would be happy if they get headphones. However, you are not exactly right. The headphones they want need to contain current features.
Being an audiophiles means that you have a specific way of life. Everything they are interested in is associated with the equipment for playing music. However, the world has completely modernized and their requirements and expectations have changed a lot. They are looking for certain online tools that can ensure them more excitement and joy.
If you are one of them, then you came to the right place. There are a couple of useful online tools for the audiophiles that can ensure everything we said. Let's find them out together.
1. Harman How to Listen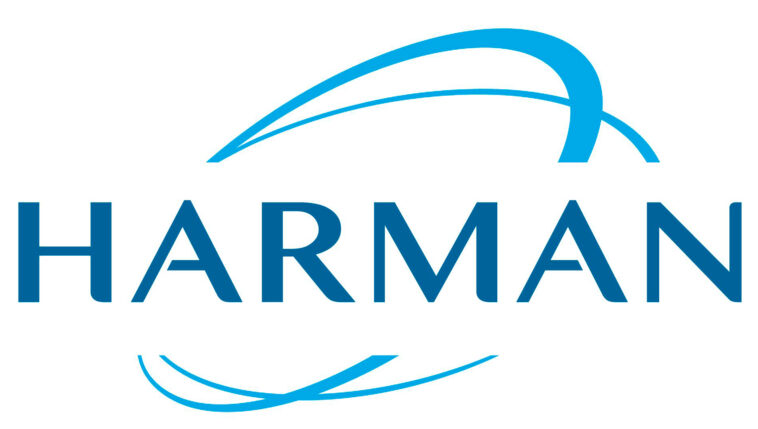 The high-quality critical listening skills is something that every true audiophile has. Fortunately, certain pieces of software can help you improve them. This program was primarily developed to help Harman employees improve their critical listening. Because of its effectiveness, developers realized everyone deserves an opportunity to do the same. Because of that, it is available for everyone and completely free.
Do not get surprised when you see that "How to Listen" is beta. This has not changed for many years and there probably won't be any updates in the future.
So, what can users expect from this program?
Believe it or not, the program asks the user to identify how a track has been manipulated. There are several different levels of exercises that include coloration, noise, and reverb. Despite that, the program allows you to upload your own demo. This is a good opportunity for people that are planning to publish their own music.
2. Audio DiffMaker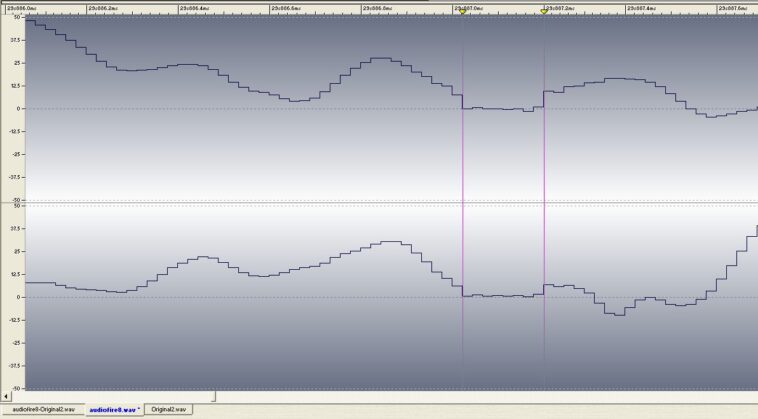 There is one thing that is happening quite often to audiophiles. They make some changes to their system, but they do not see any difference after doing that. Let's imagine that you invested a certain amount of money for a new power cable. However, you do not see that the cable brought even the tiniest change. Well, this is the program that will quite helpful for you.
First of all, the users will have to record a reference track. The process of doing that is not complex at all. You only need to use your microphone to capture the sound output your speaker is producing. After that, do the changes in the system that you planned and record a compared track. This online tool will compare both tracks and tell you if there are any differences of not.
There is one important thing that we have to highlight this program. The equipment that you use does not have to be linear either extremely quality. However, the implementation itself can be complex and even time-consuming. So, get into a small system tweaks a bit more and this program will be extremely entertaining and useful for you.
3. Audacity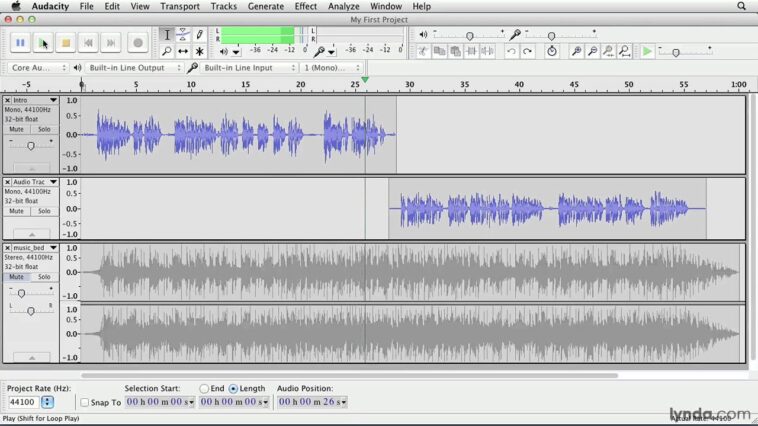 Audacity is an open-sourced program that is popular among audiophiles for a long time. Still, there is one difference between this software and the previous two. It doesn't have a specific purpose and you can use if for a wide range of things. Primarily, this a sound recording and editing program that allows users to record computer and live audio.
Still, the users of this program do not only use it for music. The podcasters are also actively using it to improve the quality of their podcasts. The good thing is that you can export and import different formats including AIFF, AU, FLAC, etc.
This program is special because it comes with a pretty cool "show clipping" feature. More precisely, the program will mark in red every portion of the audio waveform that clips.
People also have the opportunity to use it to compare 2 different tracks. This is another good way to check if the current items truly made the difference that you were expecting. Sometimes our ear is not good enough to notice those differences.
4. Odownloader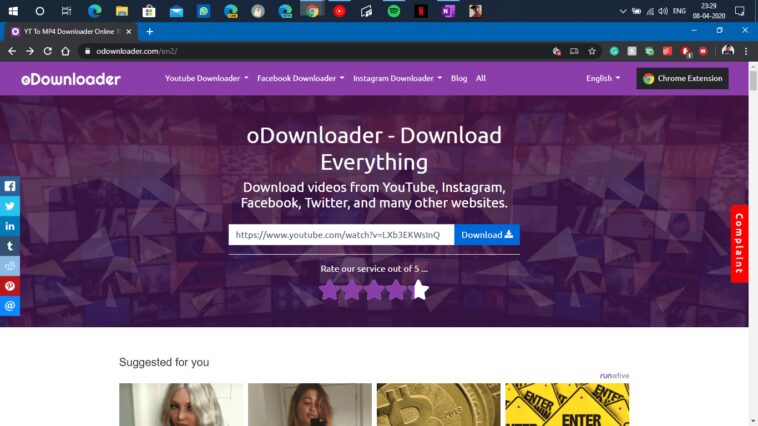 This is another online tool that you can use for free. We are sure that you are spending too much time in front of the computer while listening to music on YouTube. Well, let's now imagine that you plan to run outside and boost your cardio and strength. Most of the people bring their mobile and put headphones while doing that. The music is a good way to motivate yourself to continue when you lose strength. At least, most of the audiophiles consider music as an inspirational and motivational tool.
Well, sometimes you won't have the option to connect to a strong Wi-Fi connection. Instead, you would want to download the song from YouTube and convert it to an mp3 format. Fortunately, oDownloader is a piece of software that gives you that opportunity.
The entire process is quite easy. You need to copy the URL of the current YT video and paste it in the search box. The mp4 format will convert to mp3 immediately after you click on the convert button. You won't need to wait more than 10 seconds for conversion to finish. After that, downloading the file will take you around 2 or 3 minutes.
If this sounds like a useful online tool, we recommend you visit https://odownloader.com/yt-to-mp3-converter-online-320kbps-free and use the opportunities that this software gives.