Spending every second together without the reprieve of going to work, spending time with your friends, or being able to go to a movie theatre by yourself has put an immense strain on many couples around the world.
After being on total lockdown for months, many married couples in China filed for divorce after the restrictions lifted. Mrs Wu, a housewife from the southern Guangdong province, told reporters that after two months of being locked indoors with her husband, she'd had enough. They had fought over money, childcare, and housework. When the lockdown lifted, Mrs. Wu filed for divorce.
Meanwhile, in the Hunan province's Miluo, apparently couples "lined the streets" waiting to file for divorce after lockdown lifted, and staff members in the records offices were so busy they didn't even have time to drink water.
Although celebrity couples don't have to worry about bickering about financial issues or arguing about how to divide the responsibilities of childcare and housework — thanks to being rich and having nannies and household cleaners — obviously spending too much time together has caused many famous couples to declare divorce. Here are some of the celebrity couples who didn't make it past 2023.
1. Christina and Ant Anstead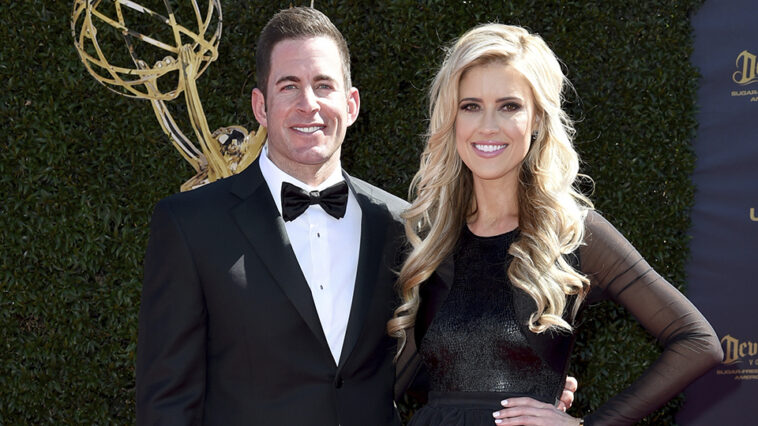 Christina Anstead was formerly married to her Flip Or Flip HGTV co-star, Tarek El Moussa. The couple had met when both were unknown and had two children together while filming a reality tv show about renovating and flipping homes in Southern California. The show, Flip Or Flop, became a huge success and made both Christina and Tarek household names. But the pressure from filming the show was allegedly too much for the couple, and they called it quits in 2017. A year later, they divorced.
Before the divorce was finalized, Christina began dating another television personality. Ant Anstead found fame starring in Wheeler Dealers. After a whirlwind courtship, the couple married in November 2018 and had their first son together in September 2019.
But sadly, this couple didn't make the distance and announced that they were separating a few days after their son turned one in September 2023.
2. Cardi B And Offset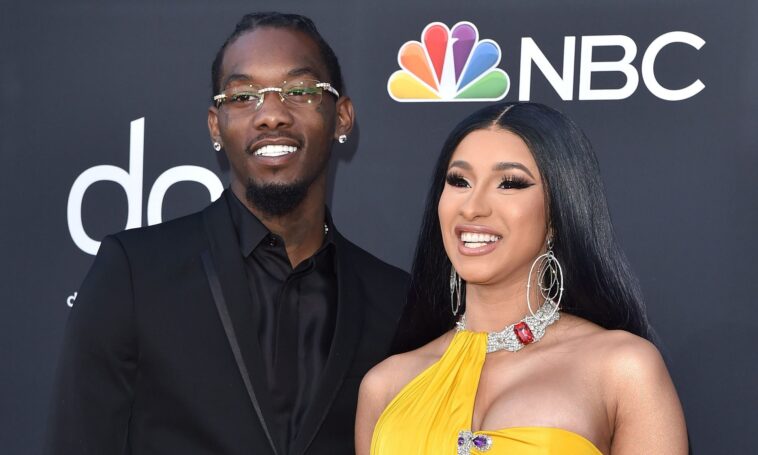 The Bodak Yellow singer and Grammy award winner, Cardi B, announced in September that after three years of marriage she was divorcing rapper Offset. The couple had a daughter together named Kulture, who was born in 2018, and according to divorce papers filed in Atlanta, Cardi B is seeking primary legal and physical custody of the two-year-old. So why did the couple break up? Offset and Cardi B had broken up before. In 2018 the pair split up after rumors surfaced that Offset had cheated on Cardi. Later at the Rolling Loud Festival in Los Angeles, Offset crashed Cardi B's set on stage and asked his wife to take him back. Apparently the big gesture worked at the time, as the couple reunited until September this year. Cardi was candid about why the couple broke up, saying "I been with this man for four years. I have a kid with this man, I have a household with this man…sometimes you're just tired of the arguments and the build-up. You get tired sometimes and before something happens, you leave."
3. Colton Underwood and Cassie Randolph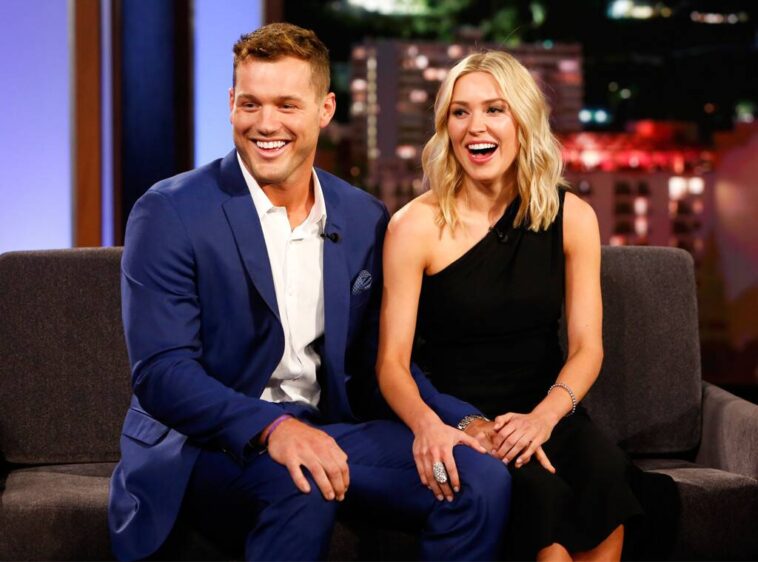 Colton Underwood was the lead for Season 23 of The Bachelor, where he made headlines for ditching the remaining contestants to literally jump over a fence and chase down Cassie Randolph, who quit the show. In retrospect, it was kind of a big red flag. The couple dated for two years, and Cassie was even at Colton's side when he contracted COVID-19 earlier in the year. But things went into the meatgrinder shortly afterwards, when Cassie filed a restraining order against Colton and made a series of disturbing allegations against her former Bachelor co-star. Cassie told the court that Colton had sent her harrassing text messages, followed her, loitered outside her apartment in the middle of the night, and even installed a tracking device on her car. Talk about creepy! Hopefully, Colton will head to therapy and Cassie will find love with someone more balanced.
4. Christina Ricci and James Heerdegen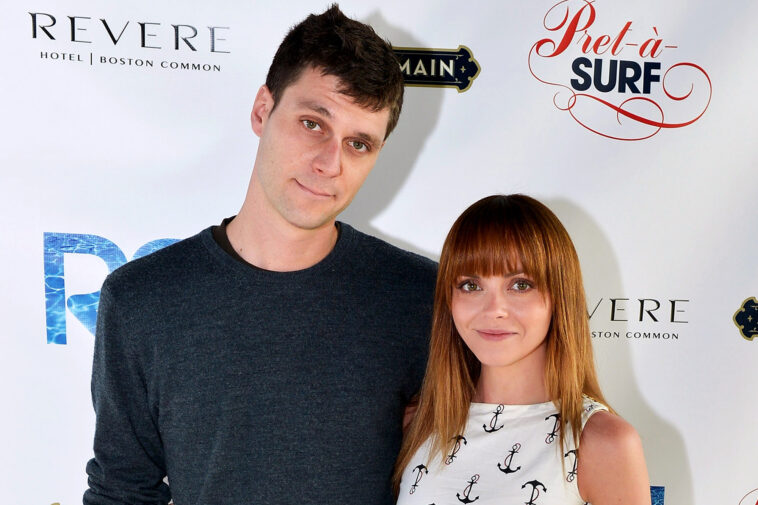 Cassie Randolph wasn't the only star to file a restraining order against an estranged lover in 2023. Addams Family star, Christina Ricci, broke up with her husband of seven years, James Heerdegen. The couple shared a young son, Freddie, who is 6 years old. Christina Ricci cited irreconcilable differences and is seeking sole legal and physical custody of their son. She also filed for an emergency restraining order against James Heerdegen.
5. Dr. Dre and Nicole Young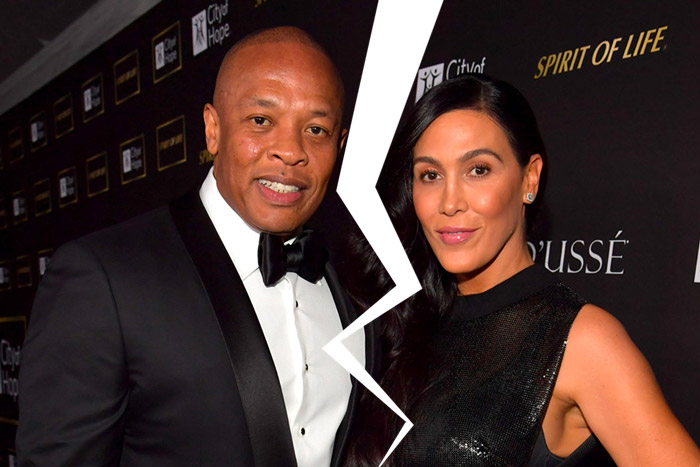 The drama is heating up in the divorce proceedings of Dr. Dre and his wife, Nicole Young. The couple shares two children, son Truice and daughter Truly, and have been married for over two decades. Nicole Young made headlines after she requested that Dr. Dre pay her nearly $2 million a month in temporary alimony. Nicole's list of expenses raised many eyebrows. In a document obtained by TMZ, Nicole claims that she needs $135,000 a month to spend on clothes, $20,000 a month on phone and email, $10,000 a month on laundry, and a whopping $900,000 a month on entertainment. Dr. Dre says that Nicole signed a pre-nup before they were married.
6. Kelly Clarkson and Brandon Blackstock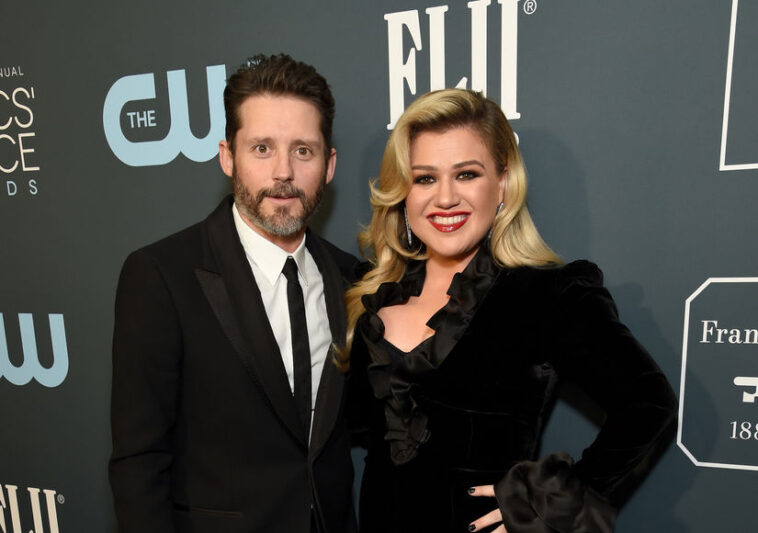 The American Idol alumni and talk show host, Kelly Clarkson, announced that she and her husband of seven years, Brandon Blackstock, were divorcing on June 4th. The couple have a son and a daughter named Remington and River. Kelly Clarkson revealed on her talk show that she "didn't the divorce coming" and said "What I'm dealing with is hard because it involves more than just my heart," she said. "It involves a lot of little hearts. We have four kids, and divorce is never easy. We're both from divorced families, so we know the best thing here is to protect our children and their little hearts."
Are you curious to find out if someone is married or divorced? A spouse (or ex spouse) may be listed in someone's public records. Searching public records is easy with a website like Instant Checkmate. Check it out today!