Everyone in the world is concerned with its health and beauty. More than 40 % of our income is spent on maintaining our beauty. We go regularly to beauty centers and salons to cure many beauty problems. Due to busy schedules and workloads, one can hardly find some time to go to the parlor for every problem related to beauty. Pimples are the most common problems seen these days in every person.
The increasing pollution, stress and irregular food habits are the major reasons for pimples on the face. They spoil your beauty and need to be treated immediately. The artificial products and acne creams do not give the desired results even after spending lots of money. Let us discuss Top 10 Ways To Reduce Pimples.
10. Relax Your Body
In the growing fast world, it is almost impossible to stay calm and stress-free among loads of work. But staying cool is an important thing to solve thousands of problems related to health and beauty. Acne is caused due to the rising tension in our life.
Stress and depression are one of the main reasons for getting pimples on the face. It is very necessary to feel calm each day in your life to have a clean and clear face without dark spots and pimples. Do such activities which can relax you.
9. Tea Tree Oil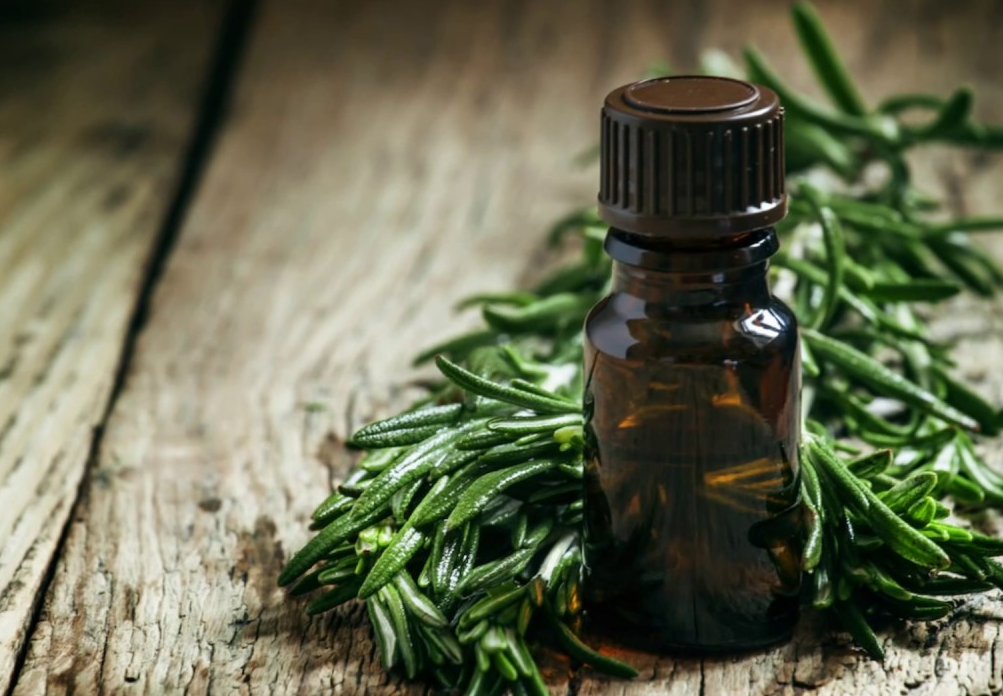 Tea Tree oil is another way to cure pimples faster. It removes dark spots instantly and breaks clogged pores. You can use tea tree oil by mixing with water. Apply this mixture on your face and keep it for half an hour and after that, wash it off with cold water.
Repeat this process every day and you will see a drastic change in your skin in a few days. You will get a clear skin free from pimples and other spots from the face. This mixture will make your skin soft and smooth.
8. Proper Diet
Pimples cause due to irregular food habits and diet. It is necessary to include healthy food in your diet. You should consume green leafy vegetables, fruits, dark chocolate, milk and many other bowls of cereal for pimple-free skin.
You should avoid taking too many oily foods, sugar-containing foods, junk food, and many other baked items in your diet. The foods must have a high content of proteins, vitamins, and minerals which will give your skin nourishment and will cure the pimples faster.
7. Garlic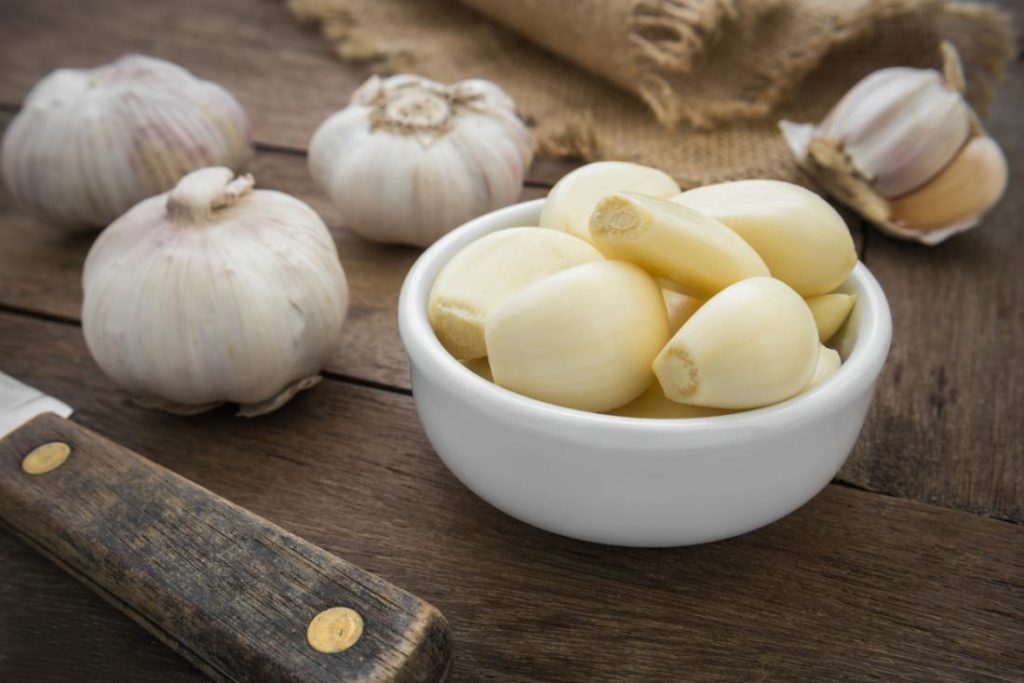 Yes, you hear it absolutely right. Garlic is one of the best ingredients to cure pimples on your skin in a short time. It contains antibacterial properties that have good effects on the skin. Include garlic every day in your diet. You can apply a clove of garlic on your skin to cure acne.
You can also squeeze the juice from the cloves of the garlic and apply it on your face. Keep this mixture on the skin for 30 minutes and then wash it off with cold water to have smooth and clear skin. Repeat this process every day in order to have a pimple-free skin soon.
6. Avoid Going In Sunlight
If you get pimples often on your skin then avoid going out in direct sunlight. The ultraviolet rays are very harmful to the skin which causes the skin to discolor. These rays make your skin reddish in color and increase many skin problems.
When you need to go out in sunlight for work then apply sunscreen lotion to give your skin a protective layer from ultraviolet rays of the sun. Wear full sleeve clothes and long pants while going out in the sun by covering the face. These tips will help in curing the pimples faster.
5. Drinking-Water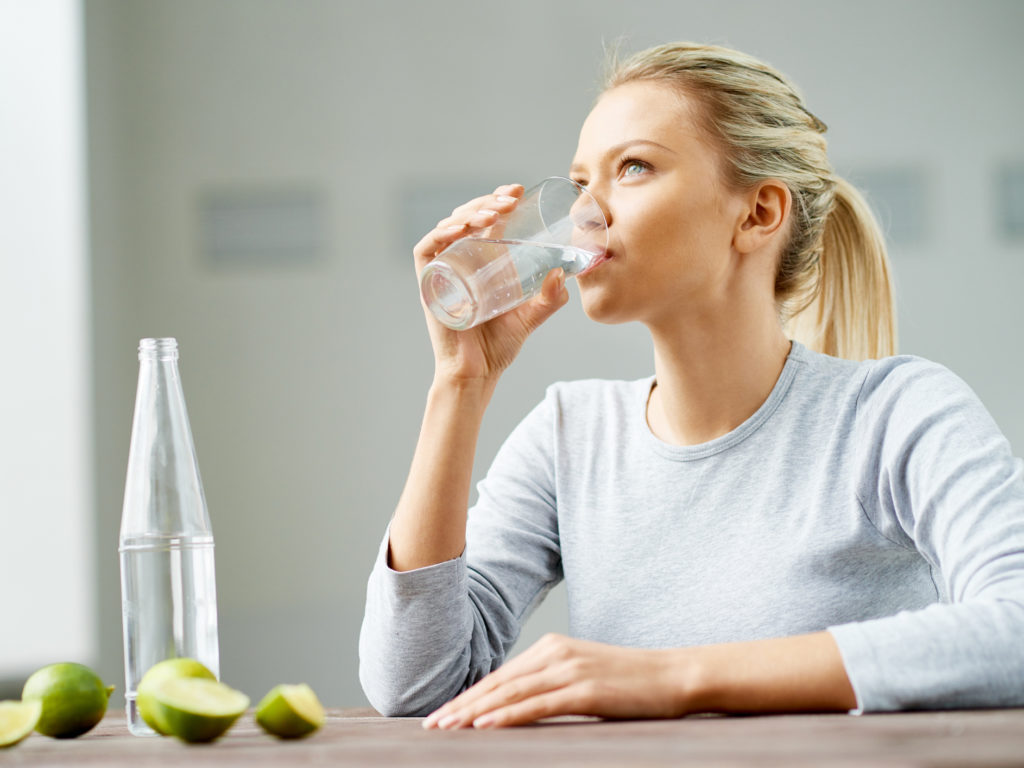 Water is one of the greatest remedies to cure pimples. You should drink at least 10 to 12 glasses of water every day for healthy and acne-free skin.  The water removes all the impurities from your body which give a shining and pimple-free skin.
To reduce pimples, you can even take steam on your face which opens the skin pores and removes all the dirt from the skin. Drinking plenty of water will keep your skin moisturized which will automatically cure the pimples. Even the blemishes get reduced by drinking lots of water.
4. Don't Touch Your Skin With Hands
You should avoid using your hands on face. The hands many have touched at dirty places which contain dirt and bacteria which will make your face dirty resulting in pimples. Touching the face with the hands spread the infection on the skin which gives rise to pimples.
The infection will give rise to many pimples on the face which cannot be cured easily. Wash your hands often with hand wash and then touch your face which will reduce the chances of pimples.
3. Egg Whites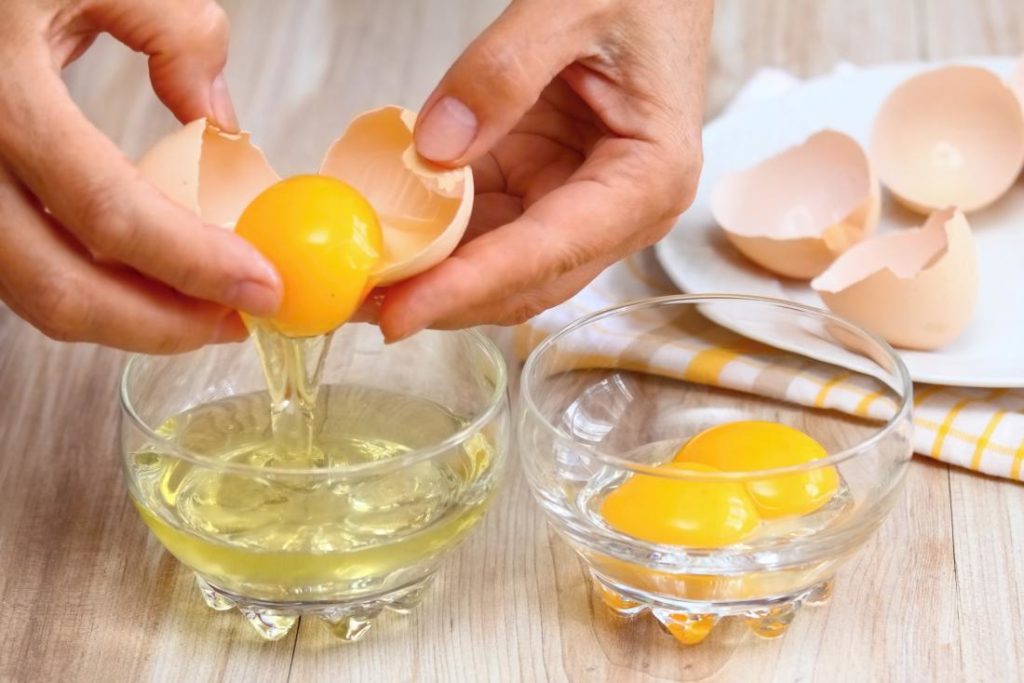 The next on the list is one of the most common things which everyone can get for curing the pimples and that are egg whites. First of all, break the egg and separate the egg whites and yolk. Then apply this egg white on your skin with the help of fingers or cotton balls.
Keep this mixture on your face for at least one hour and then wash it off with cold water. You will get a shining and clean face in no minutes with this mixture.
2. Avoid Use Too Much Of Makeup
The makeup is another very common reason for getting pimples on the face. You should not use products such as foundation and blush. Select oil-free makeup products to reduce the pimples as oil gives rise to acne. The makeup should be less harmful to the skin in order to have clear skin.
1. Lemon Juice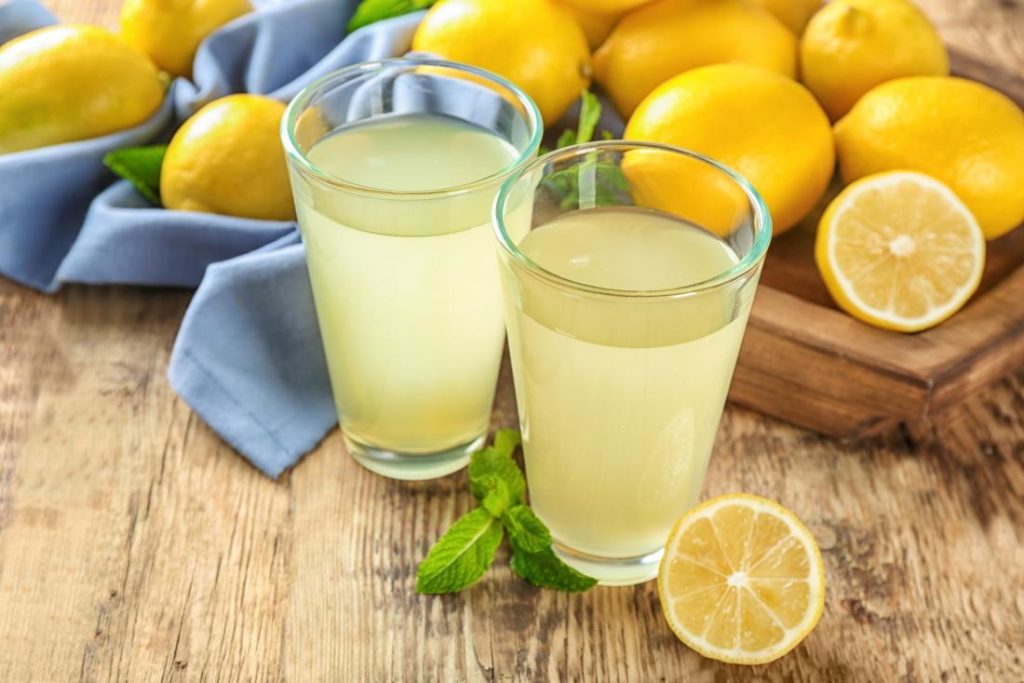 Lemon juice is the most effective way to cure acne. The lemon has acidic and antibacterial properties that make your skin clean and clear from pimples. You can use lemon juice with any of the ingredients such as cornflour or other cereal powder to have pure skin. Apply some lemon juice on the skin for some time and then wash it off for the best results.
If you are bored of buying costly acne creams then try one of these methods to cure pimples.
Top 10 Ways To Reduce Pimples
1) Lemon Juice
2) Avoid Use Too Much Of Makeup
3) Egg Whites
4) Don't Touch Your Skin With Hands
5) Drinking-Water
6) Avoid Going In Sunlight
7) Garlic
8) Proper Diet
9) Tea Tree Oil
10) Relax Your Body