Beauty is the thing which is not only gifted to human beings but also to many other animals, plants and birds on this beautiful planets. There are countless species of animals, birds, mammals, reptiles and many other living beings in this world. Each one of them has a distinct feature unique from others in many ways. The animals live in a particular place according to their tendency and climatic conditions.
Amazon River is the longest river in the world. It is situated in South America. This river has about one-fourth of species of animals. There are more than 3000 kinds of fishes found in the Amazon River. The turtles, snakes and many other aquatic animals dwell in this river. They are very beautiful and good by appearance. Let's have a look at Top 10 Terrifying Creatures of the Amazon River.
10. Red Piranha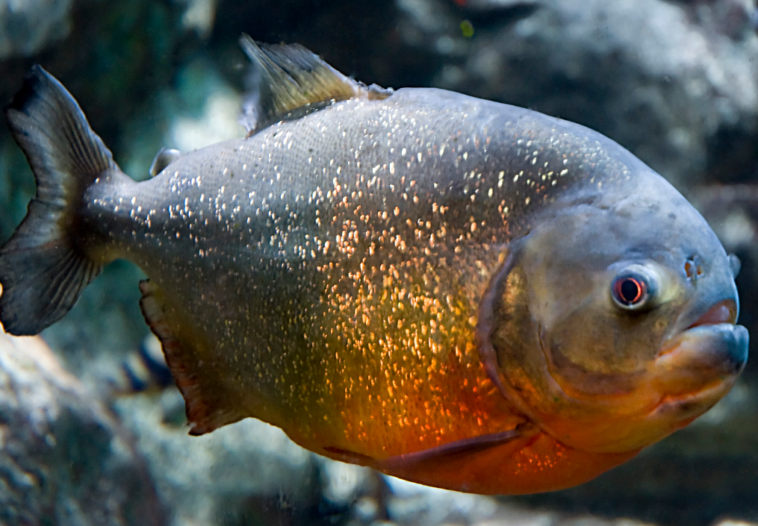 This is one of the most beautiful species of fishes found in the Amazon River. It has grey color on its entire body with the red color belly. These fishes are found in many other countries of South America like Peru, Argentina, Bolivia, Ecuador, Guyana, and others.
They generally stay in warm waters as their body has the tendency to suit in that water. The length of this fish is about 50 centimeters and it has dark spots on its body. They have a distinct hunting style. They live in groups to protect themselves from enemies.
9. Black Caiman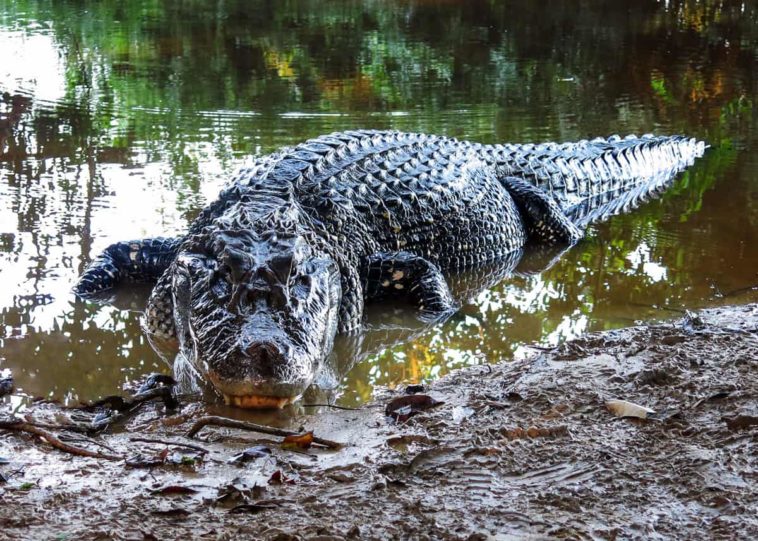 Black Caiman is a crocodile found in the Amazon basin. It is about 20 ft in length and has dark color pigmentation on the skin. It is carnivorous animals feeding generally on birds, fishes, snakes, and other mammals.
Black Caimans are smart hunters who wait for the perfect time to attack their prey. It has large eyes and a skull. It is the largest species of animals found in the Amazon River and it has attacked many times on humans too.
8. Electric Eel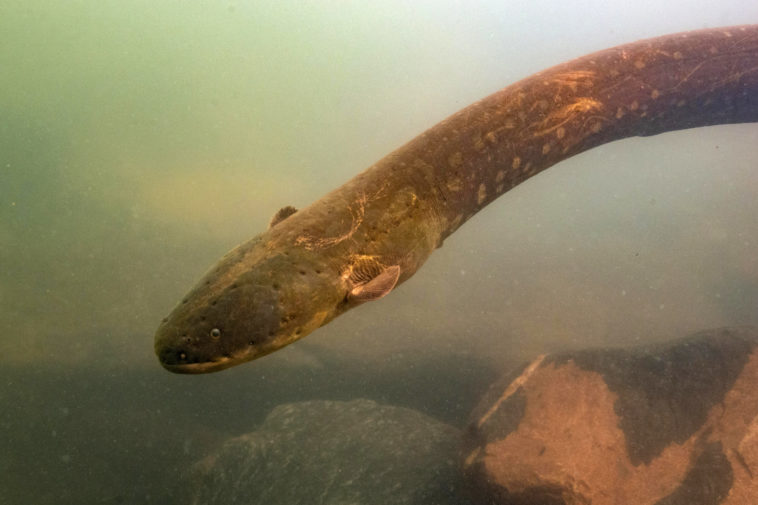 The electric eel is the kind of electric aquatic animal found in many oceans and seas. It has 3 organs which produce electricity. The brain gives the message to the electrolytes when the eel gets its food. It can produce 860 volts of shock in just 2 milliseconds.
Electric eels stay in floodplains, creeks and many other small rivers. They feed on other small fishes, crabs, and shrimp. It has a long and broad body with an orange belly. Electric eels are found in many other parts of the world.
7. Green Anaconda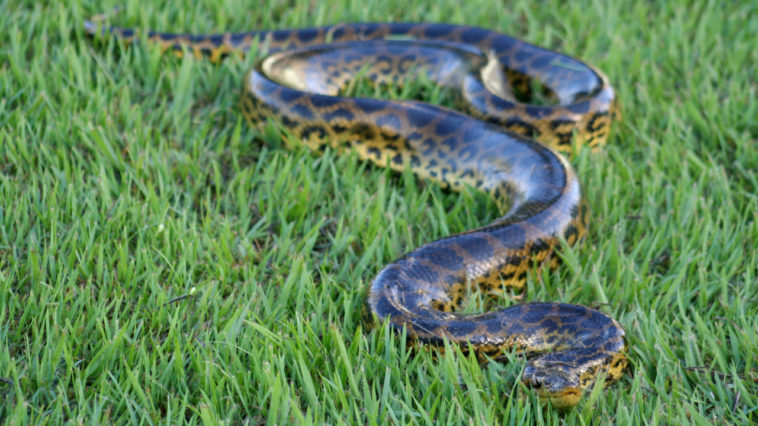 You must have seen this in movies too. Green Anaconda is the heaviest snakes in the world. It does not have venom in its body. The length of this snake is about 17 ft making it one of the longest snakes in the world. The weight of the Green Anaconda is about 70 kg.
The snake has greenish color on its body with black large spots. They have a narrow head with eyes in the upward direction. Green Anacondas are also found in Brazil, Bolivia, Venezuela and many other parts of South America. These snakes can stay both on land as well as in water.
6. Piraiba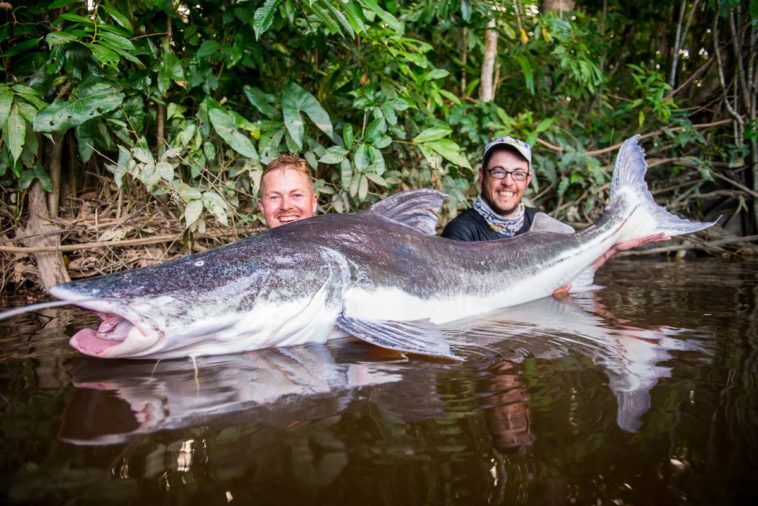 Piraiba is a kind of catfish that is found in the waters of the Amazon River. It feeds on other fishes and algae. It has a length of about 12 ft and has 200 kg of weight. These fishes can also eat monkeys and human beings.
Piraiba fish is an important source of food in the nearby areas of the Amazon River. Every day, tons of fishes are taken from this river for local consumption. This fish has occurred in one of the movies named River Monsters.
5. Bull Shark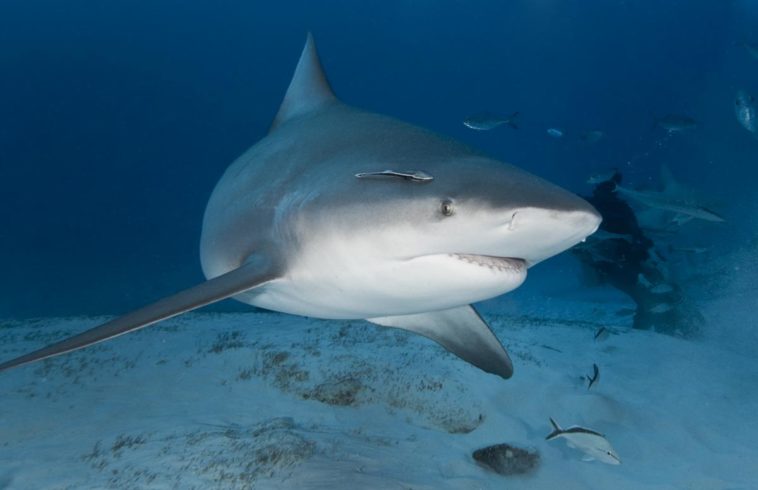 An angry fish by nature, Bull Shark dwells in warn and shallow waters of the rivers, streams, and oceans. They can also stay in freshwater habitats. They have a large body with 130 kg weight. The maximum length of Bull Shark is 11 ft and the weight of 315 kg.
Bull Sharks feed on fish, small sharks, birds, and dolphins. They have a strong bite force that can take the life of any animal within a fraction of seconds. They have a different way to catch their prey until the animal stops to move.
4. Giant Leech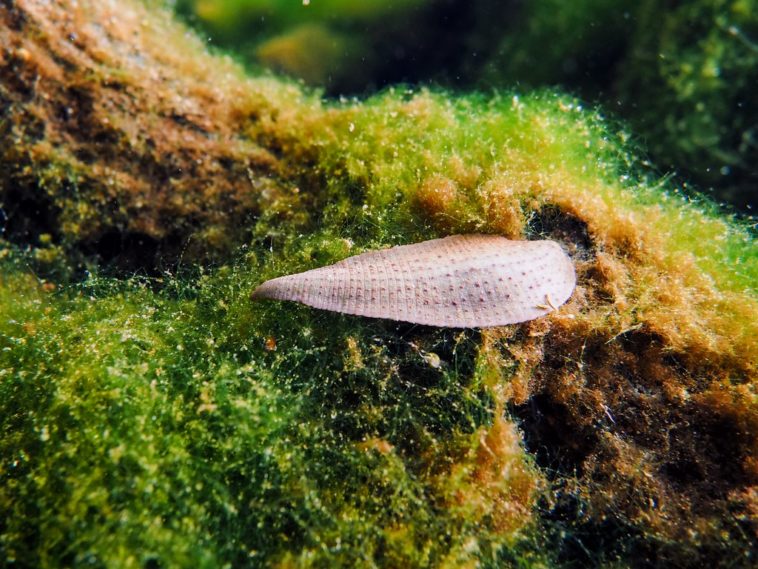 This is one of the animals found in the Amazon River. It has red color on its body with the length of the body of more than 20 in. It feeds on small earthworms and it stays on leaf litter. Giant Leech is found in Kinabalu Park in hilly regions during the rainy season.
This leech has large teeth and it can stay both on land as well as in water. They are also found in Paka cave shelters and near Mempening.
3. Mata Mata Turtle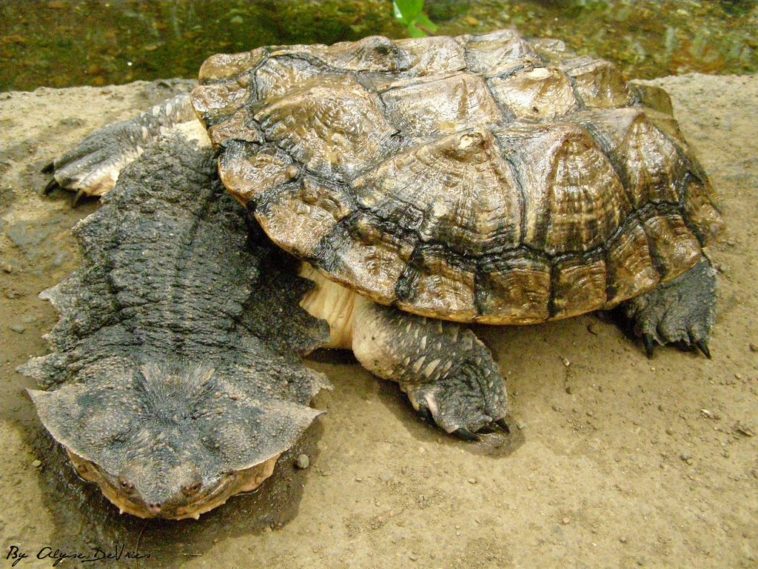 An unusual looking animal, Mata Mata Turtle is an animal that stays in the waters of the Amazon River basin. It dwells generally in freshwater. It has a large body with scales. The head of Mata Mata turtle has triangular-shaped and it has a horn. They are brown or black in color.
The shell of the turtle is narrow and short to save itself from predators. These turtles are found in pools, swamps, and marshes in many countries of South America. It stays in shallow water which makes it easy for breathing.
2. Giant Otter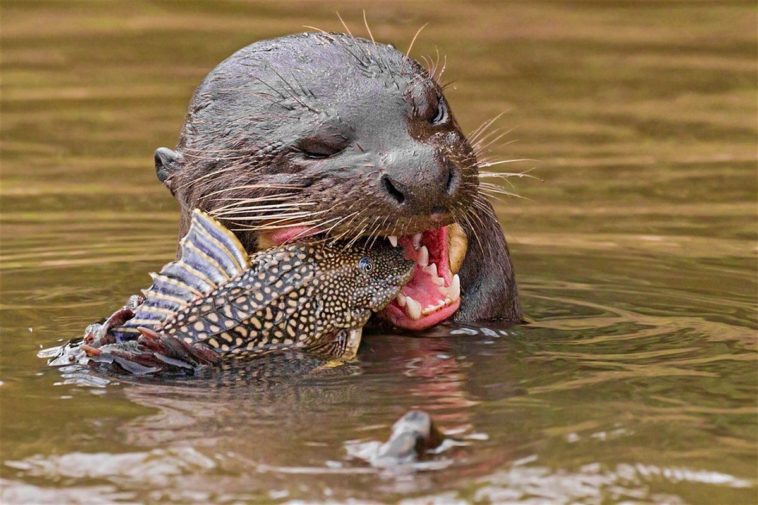 Giant Otter is a kind of mammal that belongs to the weasel family. The size of these animals is more than 5.5 ft. They live in a family consisting of 7 to 8 members. The giant otters are very cooperative and peaceful animals.
The nature of these animals is aggressive and they are active during the day. They can make special voices for each of their actions such as reassurance and alarm. Giant Otters have thick fur and tail with webbed feet.
1. Candiru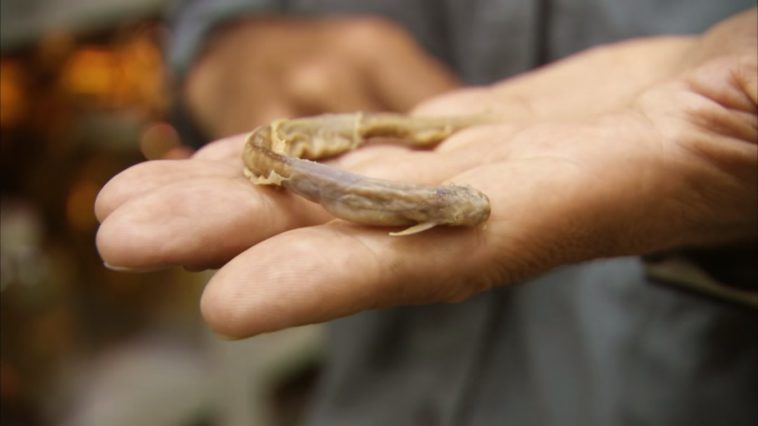 Candiru is an elegant fish which belongs to the type of catfish. It is found in many parts of South America. The maximum length of this fish can be 16 in. Candirus have a small head and swollen belly.
They have light bodies that make little difficult to stay in thick waters. Candirus have attacked many times on humans as per the reports.
If next time, you are planning to go camping in the Amazon River then you will get to see these species of animals. They are beautiful but at the same time can be dangerous to humans.
Top 10 Terrifying Creatures of the Amazon River
1. Candiru
2. Giant Otter
3. Mata Mata Turtle
4. Giant Leech
5. Bull Shark
6. Piraiba
7. Green Anaconda
8. Electric Eel
9. Black Caiman
10. Red Piranha