Nose piercing is not a recent fashion trend, this custom goes back many years and was picked up by Western civilization off late. Its origin can be found in the Middle East and India which was done on the grounds of fashion and beauty. The process involves making a puncture into the nostril, the nasal septum, or the nasal bridge using a needle to fit the appropriate jewelry.
Nose piercings are extremely stylish nowadays with a number of people opting to get their nose pierced. As a result, the jewelry for nose piercings has also seen a drastic change in style and design. So, here are some of the Top 10 Most Popular Nose Piercing Types.
10. Nasallang Piercing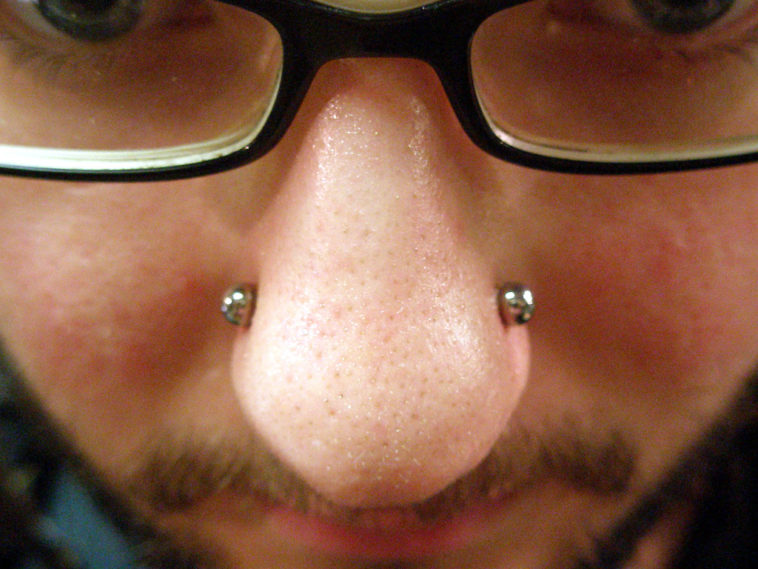 This type of piercing involves the needle passing through both the nostrils as well as the septum all at the same time. This makes it a tri-nasal piercing and should be done only by an expert professional who has experience doing it.
A straight industrial style barbell is used in this type of piercing. One should keep in mind that this takes some time to heal and is not really a common style of nose piercing.
9. Double Nostril Piercing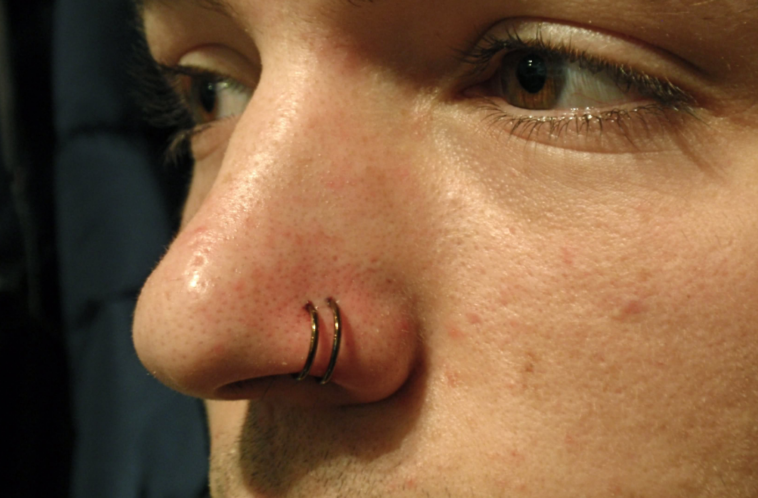 Double Nostril Piercing style involves the nostril getting pierced multiple times (double piercing). People usually go in for a particular design/pattern and use jewelry that would suit this kind of piercing.
Different combinations can be done in the double piercing which could be a cool fashion statement. Double Nostril Piercing is one of the most popular nose piercing types.
8. Nostril to Ear Piercing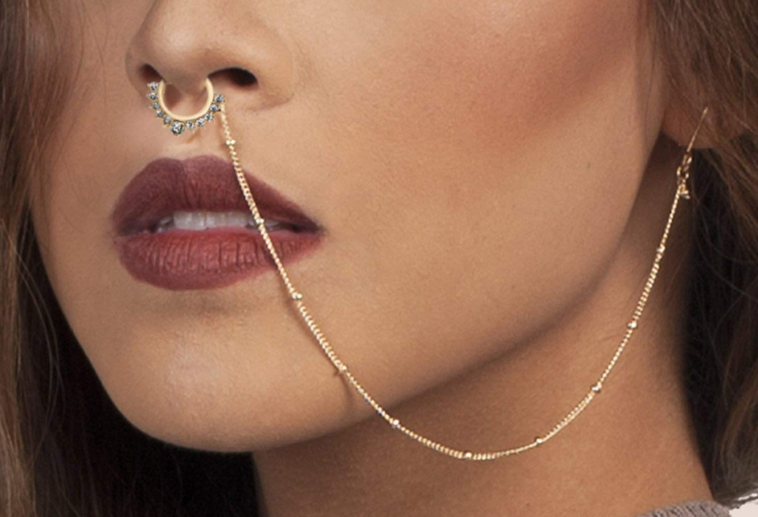 This style of piercing is a beautiful fashion trend quite pleasing to the eye. A single piercing is done on the nostril along with a normal ear piercing. The jewelry used for this style is usually connected by a chain or any ornament piece which connects the ear piercing to the nostril piercing.
This is a very safe piercing style and one can find this usually done by traditional Indian brides. Fancy jewelry pieces are available, from simple light weight to exquisite ones.
7. Triple Nostril Piercing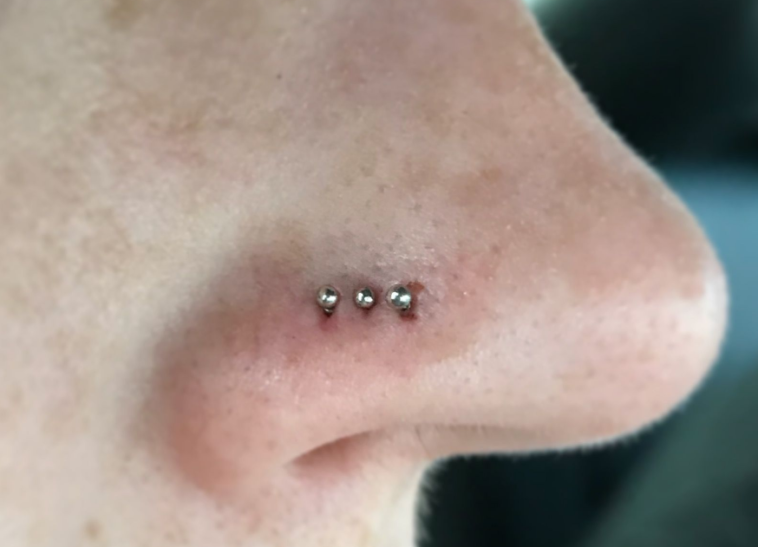 Like double nostril piercing, this style also involves wearing more than one nose jewelry. Multiple piercings mean wearing multiple nose pieces and one can create beautiful designs depending on how the piercing is done.
The piercing is usually done close to each other which looks really good when finished with stunning jewelry. Precaution must be taken while doing this in order to avoid any infection or injury.
6. Bridge Piercing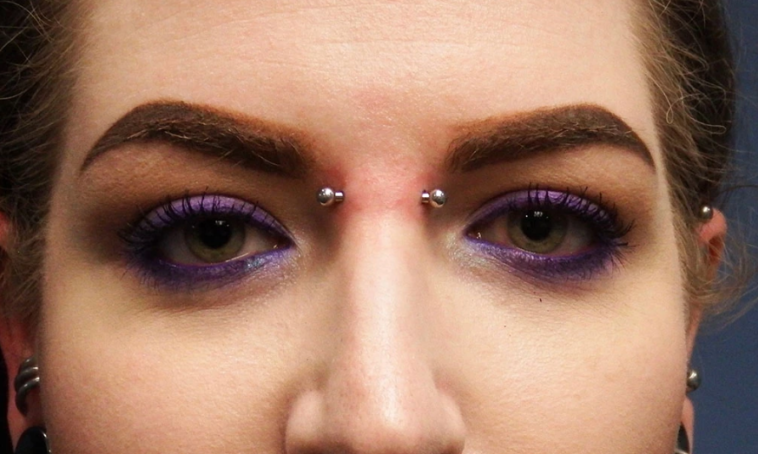 Bridge Piercing does not involve any bone or cartilage being pierced since it is close to the skin surface. Bridge piercing is done in the area between the eyes and the nose. A horizontal barbell is used for this piercing. One has to take proper care after getting this piercing in order to avoid migration.
Migration is when the piercing is pushed towards the skin's surface. If you see this happening it is advisable to remove the jewelry and let the area heal.
5. Septril Piercing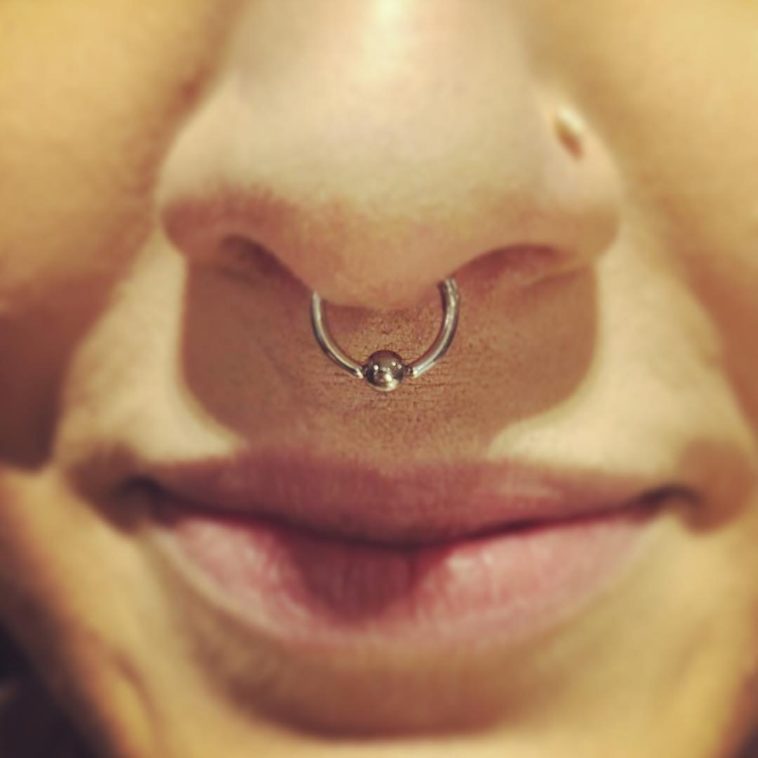 This type of piercing can be pretty painful considering it is done at the bottom of the septum. This is not done by many and will take some time to pick up as a fashion trend. For this type of piercing fine delicate jewelry is used. It grabs the 5th spot on our list.
This procedure should be done very carefully and only by the hands of a professional. The septal nose ring used is usually teamed up with a small stud or a tiny barbell.
4. Vertical Tip Piercing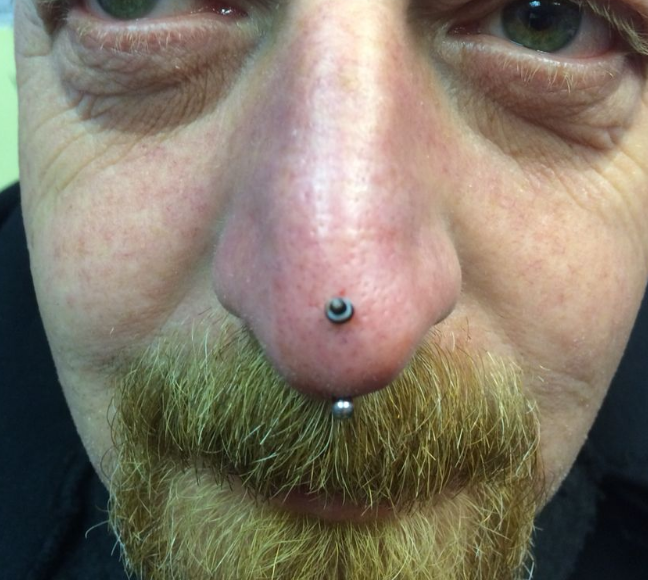 As the name suggests, this type of piercing is done in a vertical way, wherein the jewelry used is placed in a vertical manner. This is also called the rhino piercing. This sort of piercing is painful since the piercing is through the nose cartilage. The one end of the piercing is on the top of the nose and the other end is under the nose tip.
This style requires only a particular type of jewelry which is usually a curved barbell. This is a very unique type of nose piercing.
3. Septum Piercing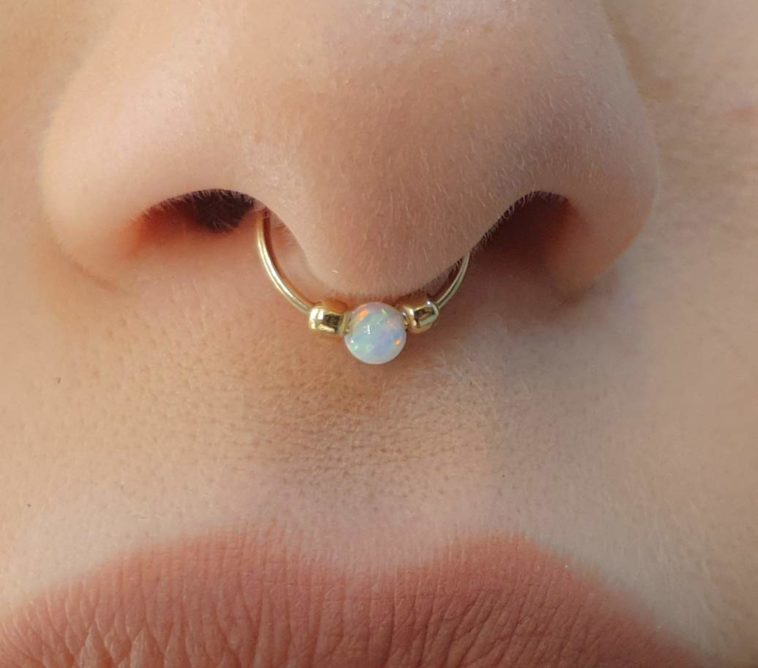 Septum Piercing is a fancy type of piercing and is quite common since it has a very edgy look to it. This piercing is fashionable as well as looks sharp with the right jewelry. One can opt for horseshoe piercing ornaments or the circular barbells among others, but these are the ones commonly used.
Keep in mind the septum piercing is a bit complicated and should be done by a skilled person. The septal cartilage is the area that is pierced, should be well taken care of.
2. High Nostril Piercing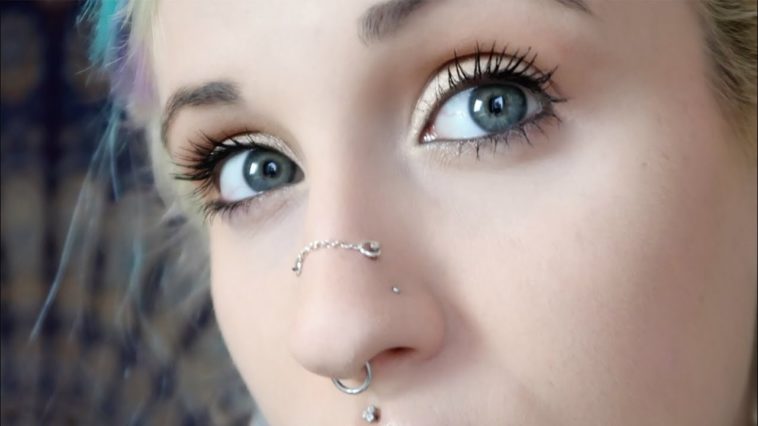 This is simply located at a high point on the nostril. Different jewelry can be used for this piercing, allowing you to try out different styles and play around with various ornaments. Normal studs can be used as well as nostril screws and other small jewelry like the L-shaped nose pins.
One should keep in mind to be careful while getting this done since it is close to the nasal cavity.
1. Nostril Piercing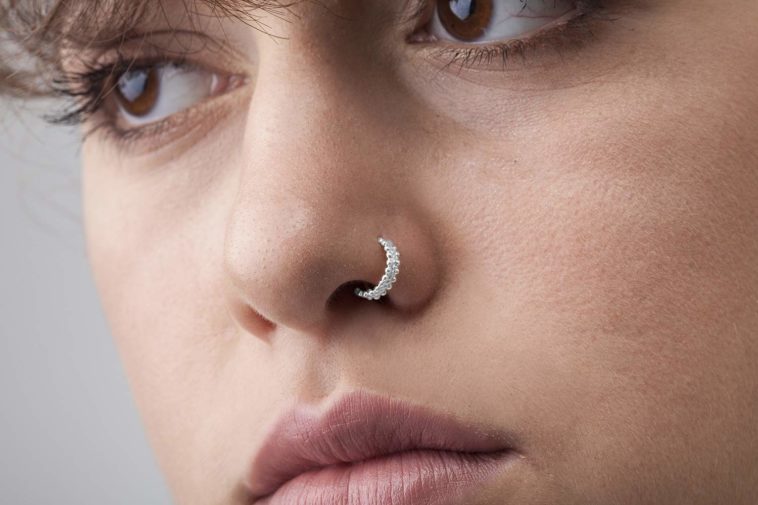 At the top of the list is the most standard form of nose piercing which has been in existence for a long time. The piercing is usually done above the curve of the nostril. You can get it done on both sides or simply stick to the left side which is the most common. There is no restriction on the jewelry used in this piercing.
Colorful studs, hoops, work well with this sort of piercing. This is commonly seen in Indian Hindu culture, where women pierce the left side of the nostril and use a small stud.
Top 10 Most Popular Nose Piercing Types
Nostril Piercing
High Nostril Piercing
Septum Piercing
Vertical Tip Piercing
Septril Piercing
Bridge Piercing
Triple Nostril Piercing
Nostril to Ear Piercing
Double Nostril Piercing
Nasallang Piercing