Best Green Tea Brands
Green tea is not just a simple tea but a package of good health. Almost everyone needs tea once we get up in the morning to revive and activate his brain and get himself into a fresh and a good mood. People nowadays are shifting to healthy things and that is why they prefer green tea over conventional tea and coffee. It has its pros which lead people to consume it instead of having tea loaded with sugar and milk or coffee high in caffeine. Green tea helps in relieving you from hypertension and also helps you look young and fit along with which there are many other benefits like controls diabetes, aids in weight reduction, assists in quitting smoking, works as an antioxidant, purifies the blood, prevents heart diseases, contains anti-cancer properties, strengthens the memory and contains caffeine that boosts the day.
There are many brands that produce green tea in the world but India is the major of them all. Green tea was originally invented in China but because of the oodles of benefits it has, India has approved and started making it for their cups every morning. The Top 10 Best Green Tea Brands in the World are listed below.
10. Harney and Sons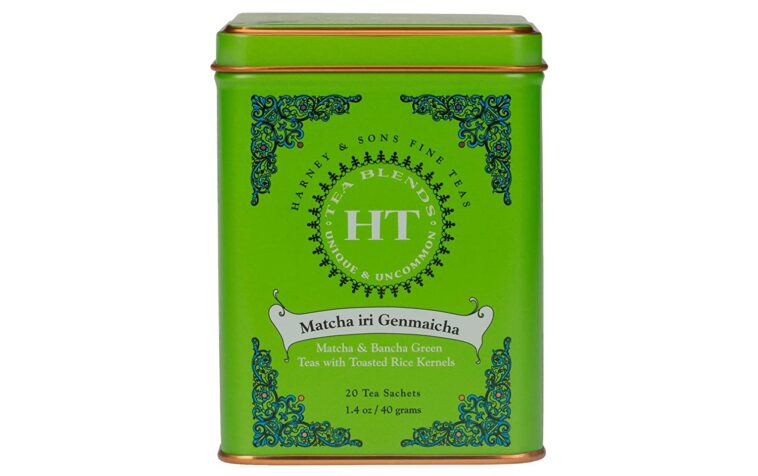 The brand exclusively offers you a Thai green tea bringing to you the taste of Siam. It has flavors like splendid, mellow and blended green tea and even vanilla, coconut, and lemongrass.
The jasmine tea flavor it has is too good. It also has an experience that one can trust.
9. The Tea Spot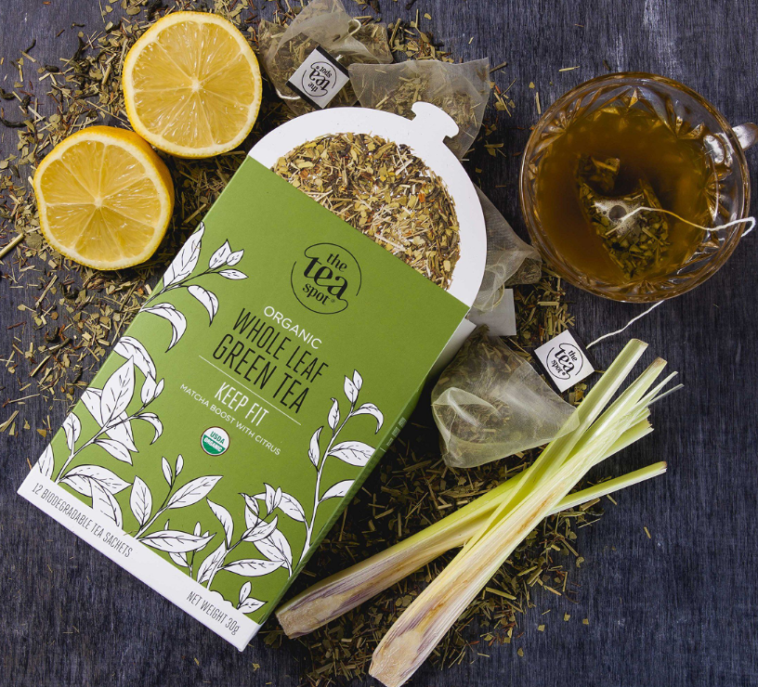 It is also known as meditative mind tea. They have bright packaging and the organic mixture contains green tea leaves with white ones. They have a jasmine flavor with slight rose buds and are confident to please your taste. It also works as an antidepressant.
8. Numi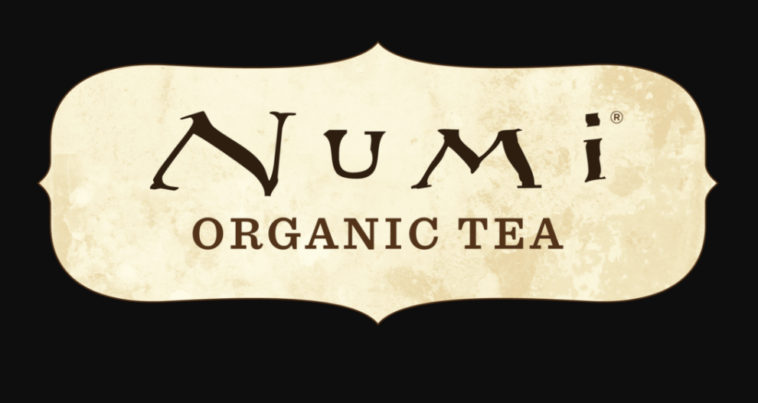 The best feature of this brand is its gunpowder green tea. What do you understand by gunpowder green tea? Is it something new? It is basically high-quality green tea leaves that are rolled into clustered pellets which when added to hot water explode to give a wonderful flavor. Smaller pellets make the tea better. Its vegetal flavor is loved by all. It is very exclusive and highly popular.
7. The du Hammam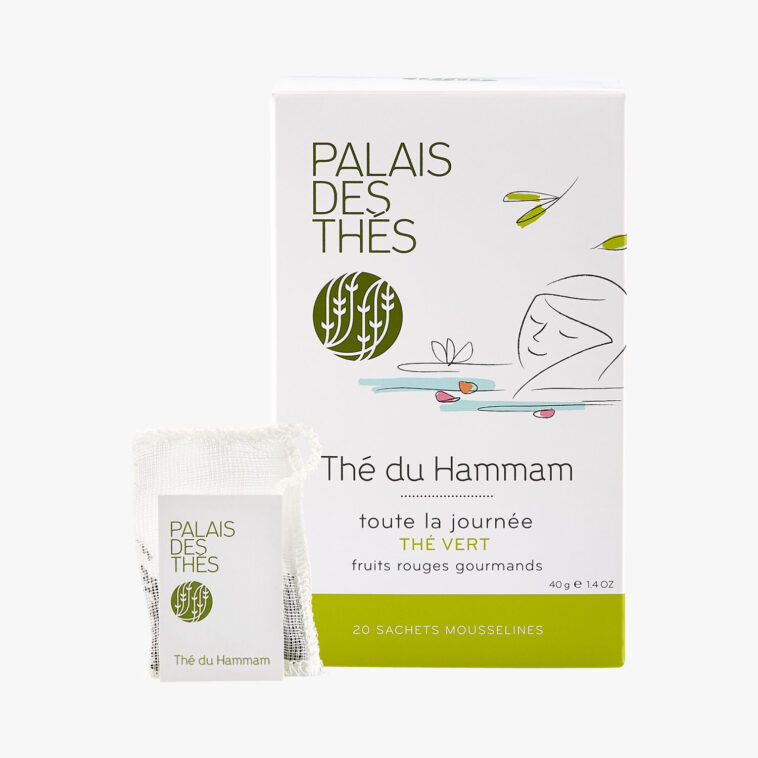 Do you like orange blossoms, rose petals, berries, and dates? Then you can satisfy your taste buds with the Turkish flavored green tea, The Du Hammam. It is a top-selling green tea brand which can be purchased both in muslin sachets and loose. It is one of the most sold green teas in the world.
6. Steven Smith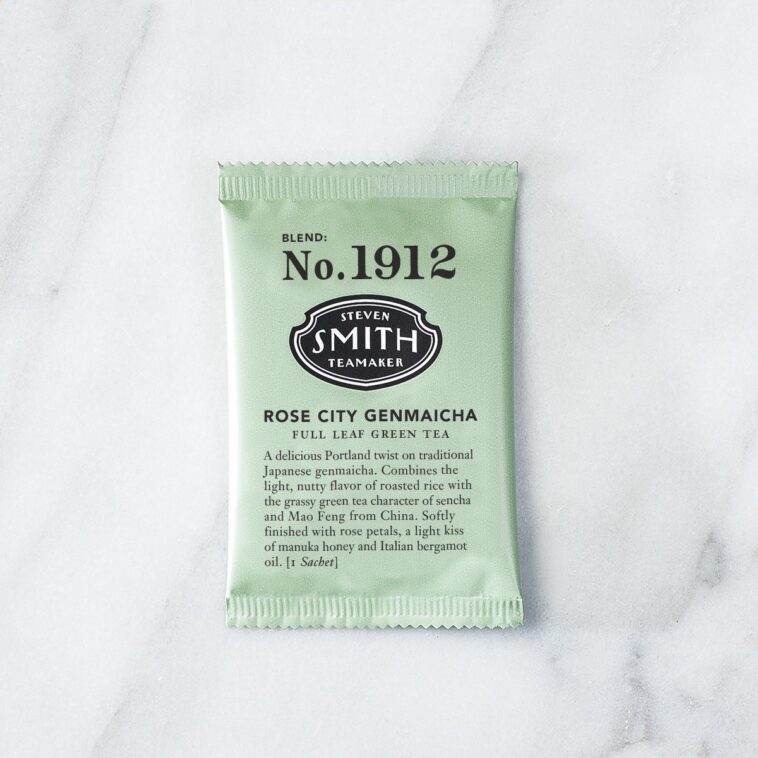 Steven Smith is a well-known brand in the market and it is very obvious that one has heard of this brand. The formal packaging might not be very appealing but the Mao Fend full leaf green tea will surely get on your minds for its fresh and minty taste.
They are specialized for their perfect amalgamation of flavors and the best quality tea leaves.
5. Shangri La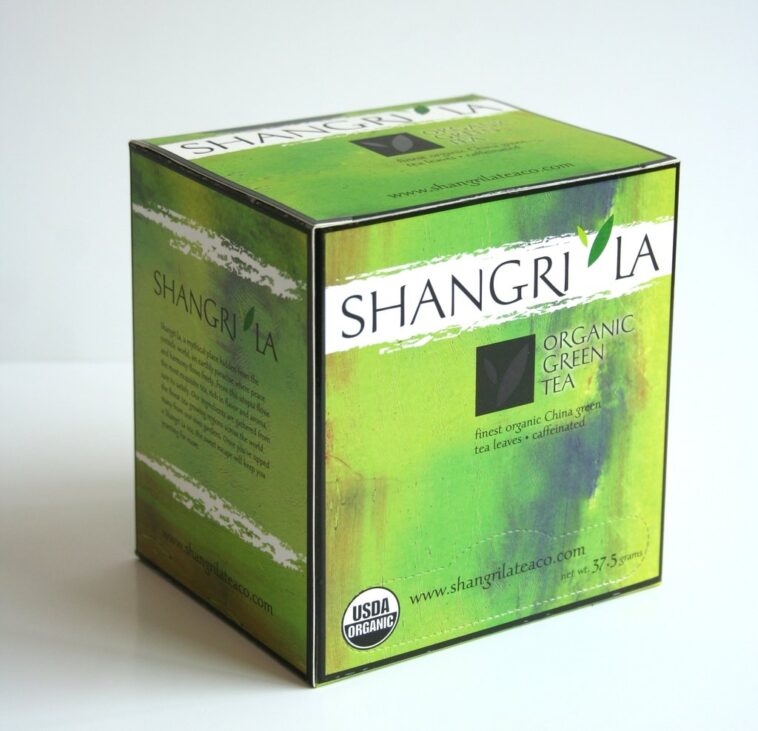 No this isn't a Chinese cuisine but a green tea brand. The Chinese sounding name produces some amazing fruity green tea flavors like – the Tropical Orange green tea.
They pamper your taste buds and gives an amazing experience of reviving energy to your body and senses. They assure you to give the best quality green tea and certainly one of the best in the world.
4. Teavana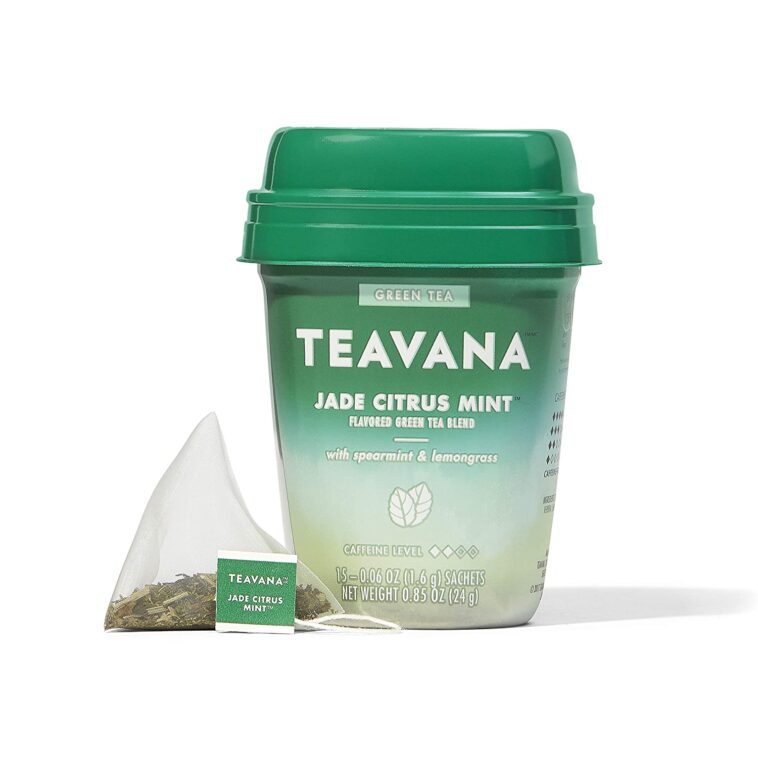 The blackberry mojito green tea is liked by everyone and Teavana gives the best experience of it. It's named mojito because of its minty flavor. It has a lovely aroma of hibiscus and raspberries and relishes your taste buds with the amazing flavors of apple and plum.
Green tea with taste is never a bad option for good health.
3. Organic India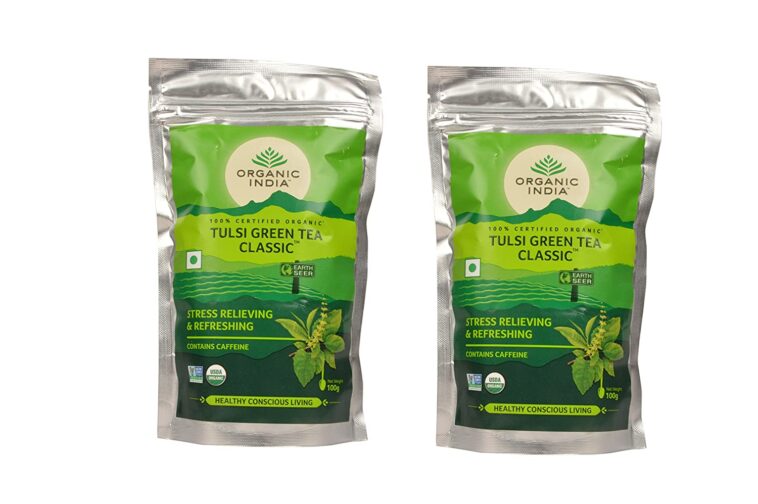 Organic India Green Tea has natural organic ingredients that are good in taste, aroma and is extremely tongue pleasing. It has 100% natural content. Its green teas are all made with a mixture of Basil and Tulsi.
The tea comes in different flavors – Lemon-Ginger, Earl Grey, Jasmine, and Pomegranate. They produce both tea bags and loose leaves and is exported widely all over the world.
2. Teavivre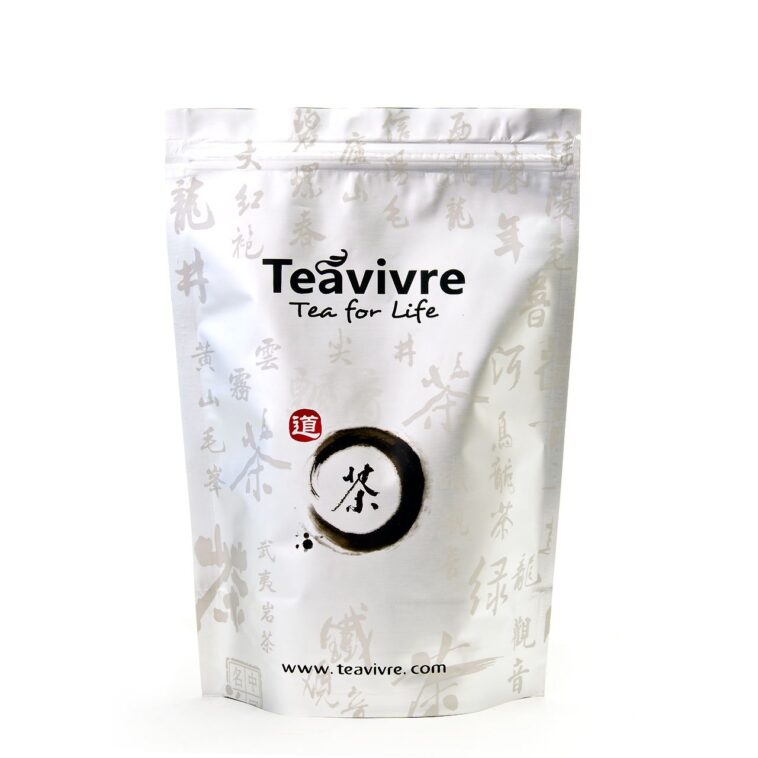 It is a premium green tea brand. Dragon Well Long Jing Green Tea is the best tea they produce. It is originated in the Chinese arena of Zhejiang.  It is the best selling brand in China and is exported worldwide.
Even the presidents of the United States of America prefer this green tea brand for its impeccable quality and taste. It has a sweet taste with a vegetal flavor. They are rich in quality and the leaves are flat and dry. It's just always better and never bitter.
1. Mariage Freres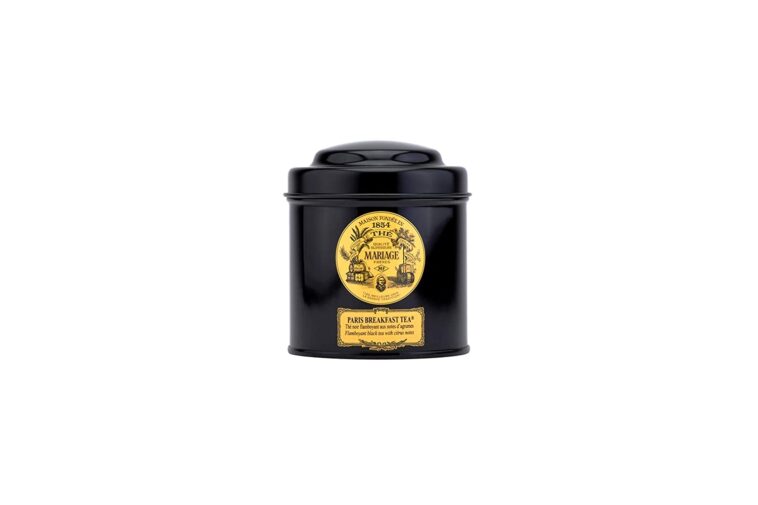 The Company was established in 1854 in Paris. The tea leaves from which this tea is extracted are produced in Mount Fuji. It is rich in Vitamin C and antioxidants and has good taste.
It also contains very little caffeine. You can put it in loose or in 2.5-gram muslin sachets for use. It is one of the best green tea brands if you are looking for a pure taste and ecstatic experience.
Top 10 Best Green Tea Brands in the World
Mariage Freres
Teavivre
Organic India
Teavana
Shangri La
Steven Smith
The du Hammam
Numi
The Tea Spot
Harney and Sons