A man is appreciated not only by his personality but also with his fashion and style. His wardrobe shows his likes and tastes for various things which he uses in his daily life. A man is characterized by his style statements such as his outfit, watches, wallets, shoes, and perfumes. The things and accessories which a man uses in his routine life reveal his identity in the corporate and at the various places where he goes.
Wallets are the most important necessity for a man in which he has to choose the best. The wallets of a good brand go a long way with your daily schedule. There are few world best brands of wallets that have become the fashion icon of any guy or man all over the globe. We have listed our Top 10 Best Men's Wallet Brands in the World.
10. Christian Louboutin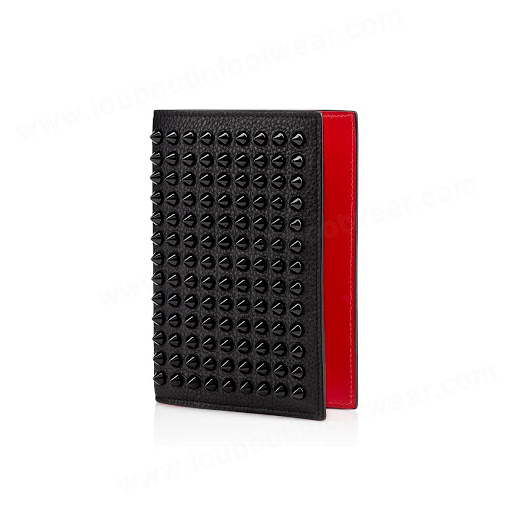 Christian Louboutin is a popular fashion designer from France who is a master in designing various kinds of footwear. He started his career by drawing shoes in his childhood days. Then after much chase, his sketches of shoes got him a chance to work with Charles Jourdan.
Later on, he designed shoes for popular brands such as Chanel and Yves Saint Laurent. Christian Louboutin has his own salon of shoes in Paris. A few years later, he extended his business to men's accessories such as wallets, footwear, and fragrances. His wallets are stunning red giving wallet a sexy look.
9. Givenchy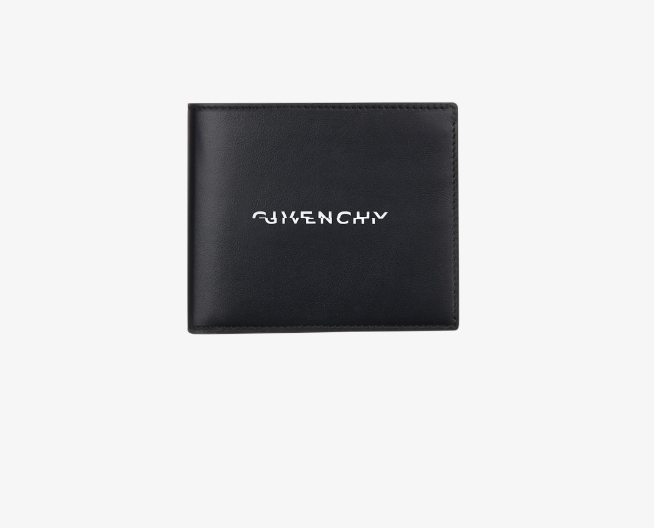 Givenchy is a fashion company founded in the year 1965 in France. The main line of business is clothes, perfumes, and cosmetics. The company also introduced men's wallets, pouches, and hats. The wallets of Givenchy are stylish and unique in their own way.
The colors, designs, and patterns are awesome with good quality material. Givenchy wallets are the perfect ones for corporates and hangouts.
8. Hermes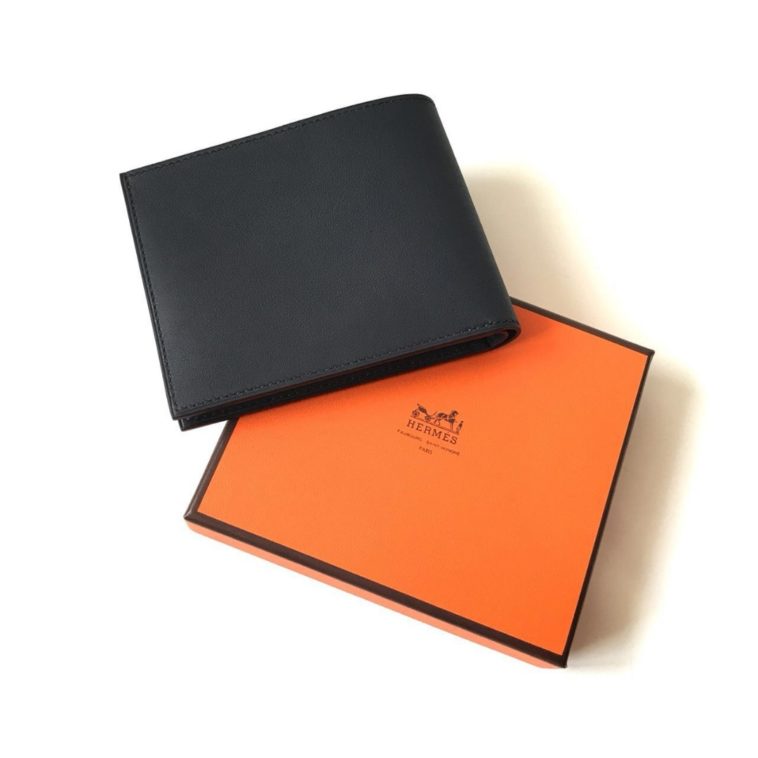 Hermes is a fashion brand that produces high-quality accessories such as perfumes, home furnishings, and clothes. It is A French brand founded in the year 1837 by Thierry Hermes. Some of the popular designers such as Lola Prusac, Catherine de Karolyi and many others are associated with Hermes for the designing of luxurious goods.
The company uses 100 % leather in wallet production. The colors of the wallets are just pleasant and suit a man's personality in a perfect way.
7. Burberry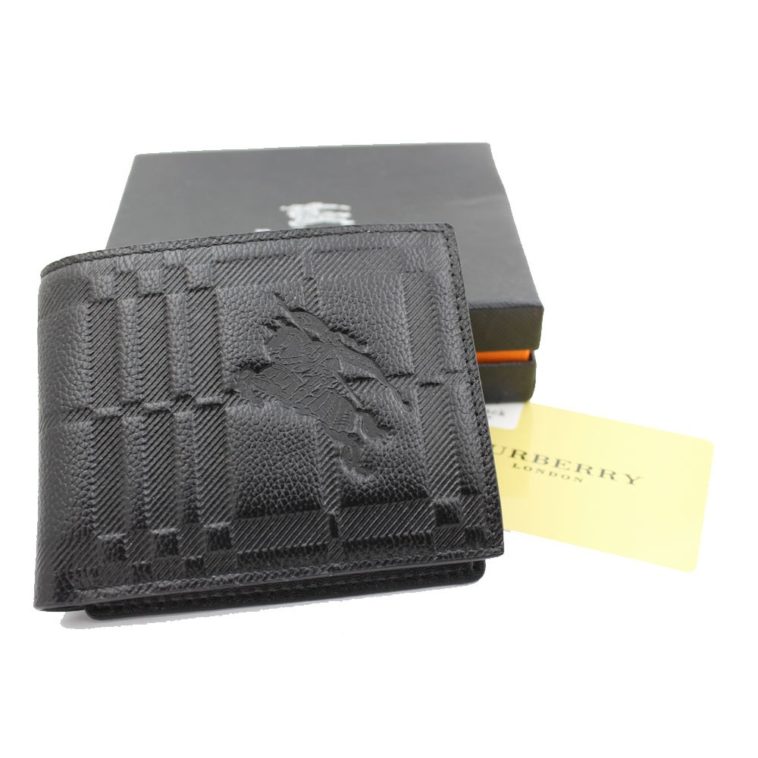 Burberry is a fashion brand that produces coats, fashion accessories, sunglasses, and perfumes. It is a fashion Goods Company established in London in the year 1856. Burberry produces a wide range of exquisite wallets that have all the sizes and colors.
The wallets consist of leather and trench leather material. The wallets come in unique styles of traveling wallets, card cases and much more. The colors are also bright and beautiful.
6. Gucci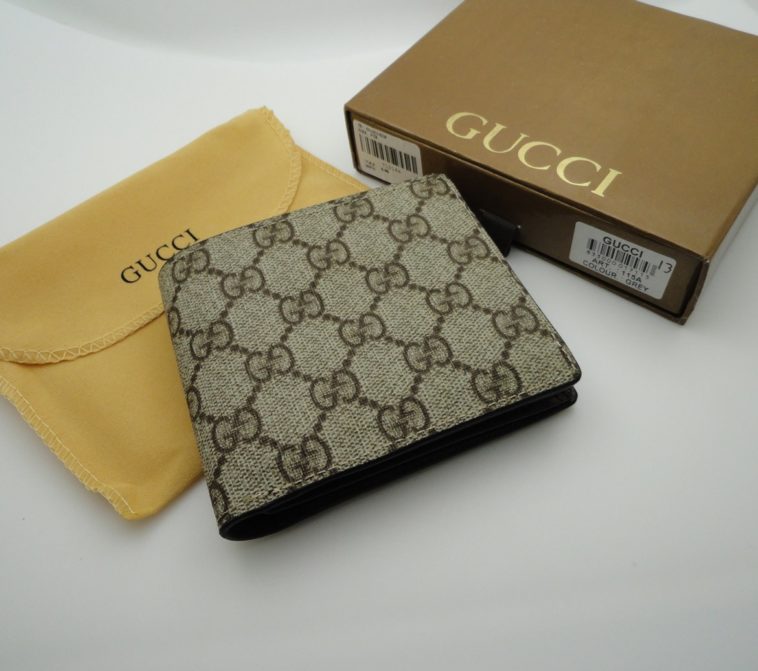 Gucci is a popular fashion brand producing a wide range of fashion accessories and leather items. This brand was founded in the year 1921 by Guccio Gucci. Gucci makes some of the different varieties of wallets with designs of the animals' faces and embroidery designs.
The colors of wallets are just amazing and superb which will enhance the beauty of your personality. There are travel cases, billfold wallets and various other artistic items produced by Gucci exclusively for men.
5. Fossil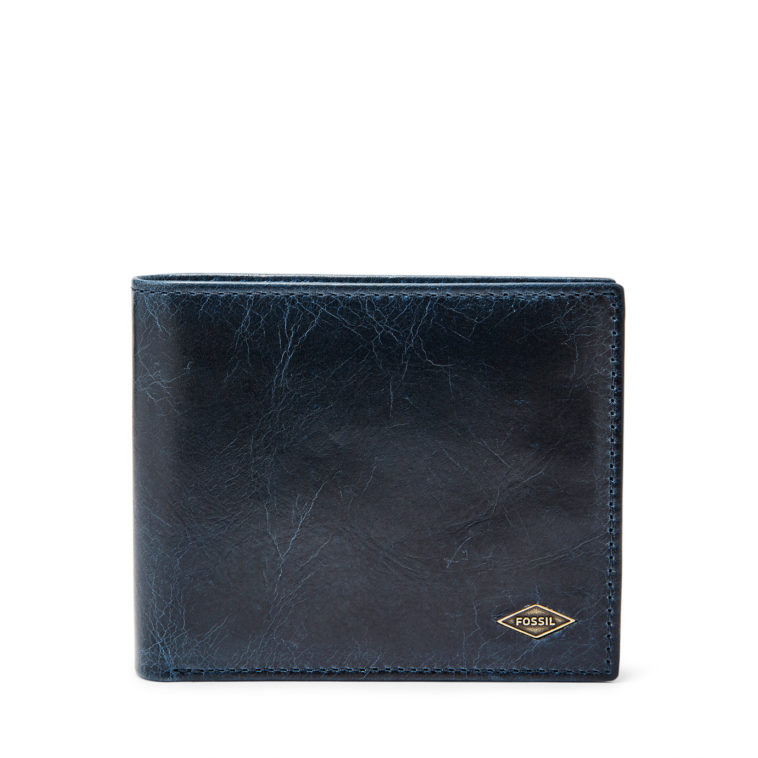 Fossil is a fashion company founded in the year 1984 by Tom Kartotis. It is actually a designer for goods of many popular brands such as Adidas, Armani, Michael Kors, Diesel and many more. Fossil started their business mainly with watches and later in the year 1990, they began making leather goods such as wallets, card cases and many more.
The wallets of Fossil are generally in a combo of 2 colors and various designs encrypted on them. The Fossil wallets make the men hotter and sexier.
4. Montblanc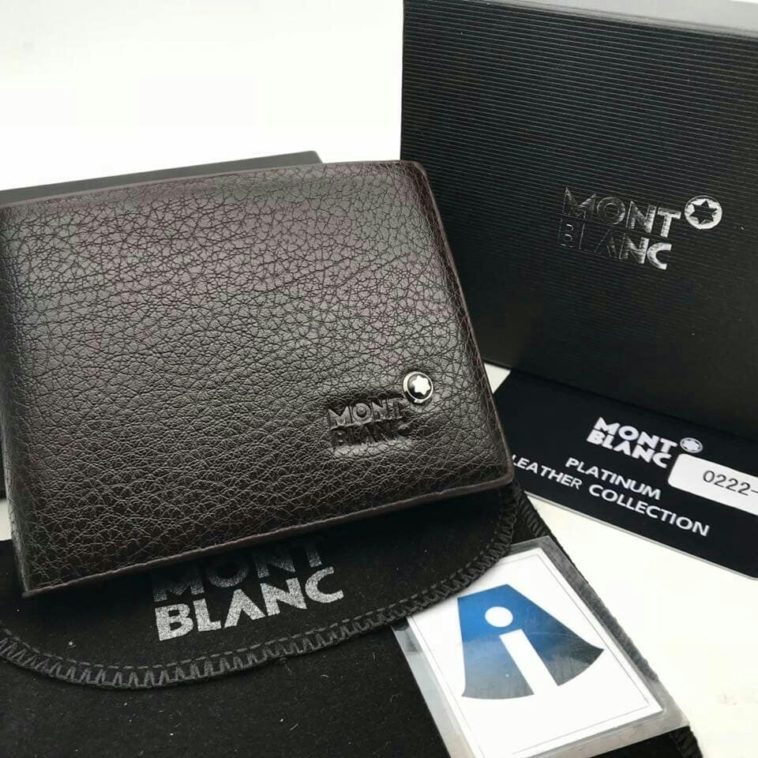 Montblanc is a brand for which any man just and simply falls for. It is a brand that produces luxurious and rich quality leather goods and fashion accessories. The company produces mainly pens and watches but it has also its unique wallets made especially for men.
The wallets have a long size with zipping. The colors of the wallets are generally darker such as black, grey and black which are just appealing and awesome.
3. Armani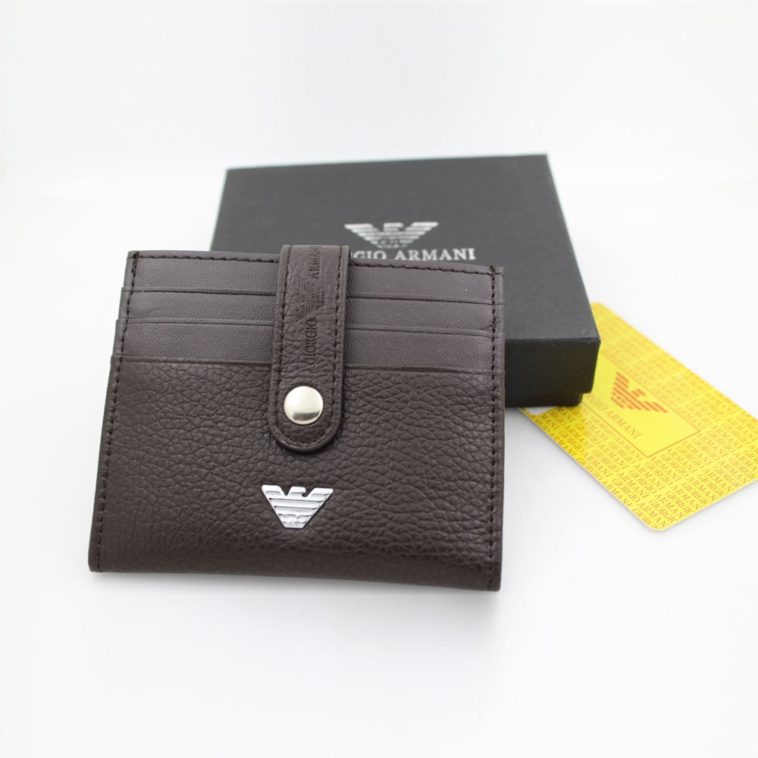 The most popular brand Armani produces world-class fashion goods and accessories. This brand was founded in the year 1975 by Giorgio Armani and Sergio Galeotti. Armani has a chain of business with different products and items.
The wallets manufactured by Armani come in various sizes and beautiful colors as per the customers' choice. There is a wide range of wallets and other leather items such as cardholder, passport holder and much more. Armani wallets will increase your manliness for sure.
2. Tommy Hilfiger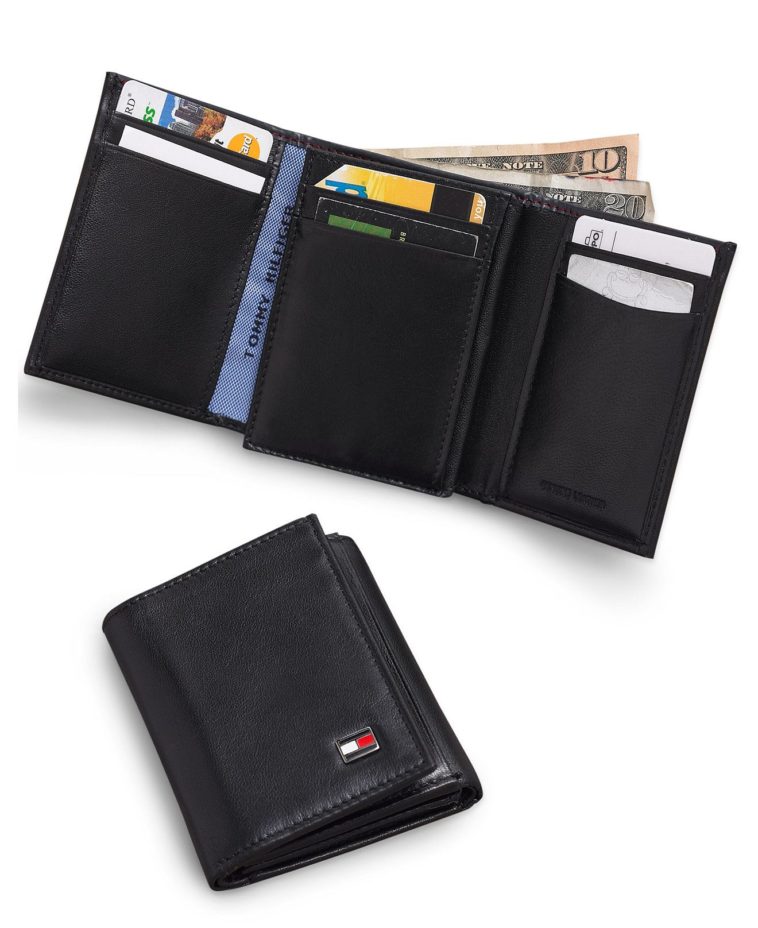 Another one of the most popular American brands, Tommy Hilfiger produces some of the finest and high-quality fashion goods, accessories and footwear. This company was set up in the year 1985 by Tommy Hilfiger.
The men's wallets made by Tommy Hilfiger have a great look and style with different styles. The colors are also bright which goes with wallets perfectly. The wallets have the red and white logo of Tommy Hilfiger.
1. Hugo Boss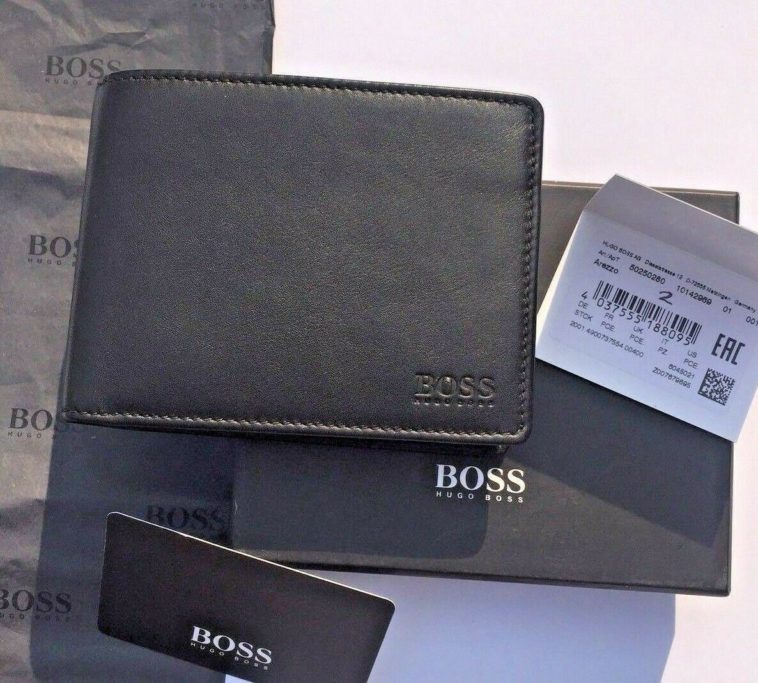 Hugo Boss is a German fashion brand founded in the year 1924 by Hugo Boss. Initially, the company started its clothing line after which it began making perfumes and other fashion accessories. The wallets are the new items introduced by the company before a few years.
The company makes some of the world's best wallets with 100 % pure leather and wonderful colors. The patterns are just amazing and pleasing. Hugo Boss produces costly but the best wallets in the world.
The brands are not made in one day. It takes many decades to establish the business not only by money but also in the heart of the customers. These brands have really proven in the world the saying "Name has everything" with their unique and extraordinary products.
Top 10 Best Men's Wallet Brands in the World
1. Hugo Boss
2. Tommy Hilfiger
3. Armani
4. Montblanc
5. Fossil
6. Gucci
7. Burberry
8. Hermes
9. Givenchy
10. Christian Louboutin