You have a projector and you want to use it. Yes, a projector can be a great thing! Sometimes our fondest memories can be displayed with the help of a projector. In addition, today we often use it in modern business.
However, even though they were once used on the wall – the modern age has brought with it modern projectors as well as newer ways in which you can experience it all. Therefore, although many are wondering if they really need a projector screen – we will tell you, absolutely YES. And here are the reasons on which we base this opinion.
Why Using Screen A Not A Wall?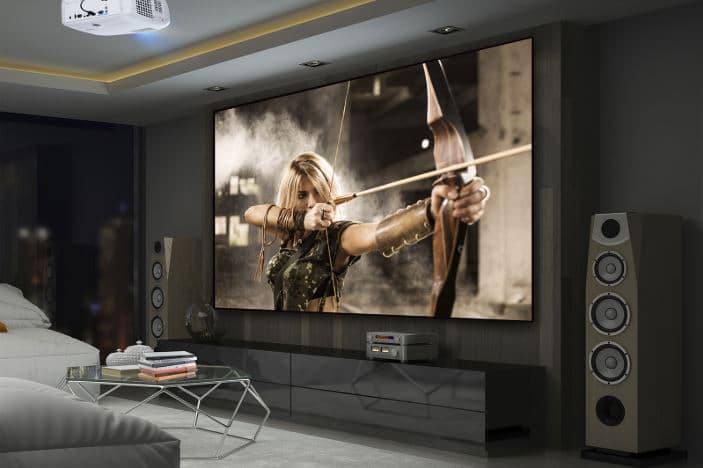 Do you remember watching birthdays or family vacations on the projector before? Yes, back then, we would turn on the projector and point it at the wall to watch our family recordings and memories. The modern age has brought with it modern technology, but projectors still retain their place on the list of favorite technical devices that are used both – privately and for business purposes.
Although they are a bit more modern today, projectors still work on the same principle as they used to. So many people have reason to wonder if a projector can be used without a screen? Of course, it can – but the difference will be obvious.
Here, we primarily think of the difference in the Q you are projecting. Although it is possible to use a projector on a white wall – this option still has many drawbacks. Therefore, we will show you the facts and why it is better to use a projector screen.
The light reflection is the first feature you will notice when using the screen for your projector. Namely, when you project an image on an ordinary wall – it won't be able to reflect light as well as a projector screen. In addition, the surface of the wall is rarely perfectly smooth, and this also affects your overall experience while watching the photos or camera recordings.
On the other hand, using a projector screen has its significant advantages. First of all, this screen is protected by a special coating – which improves its light-reflecting properties. Therefore, a lot is gained on the quality of the image – because the image projected on the wall can never be as clear as on the screen.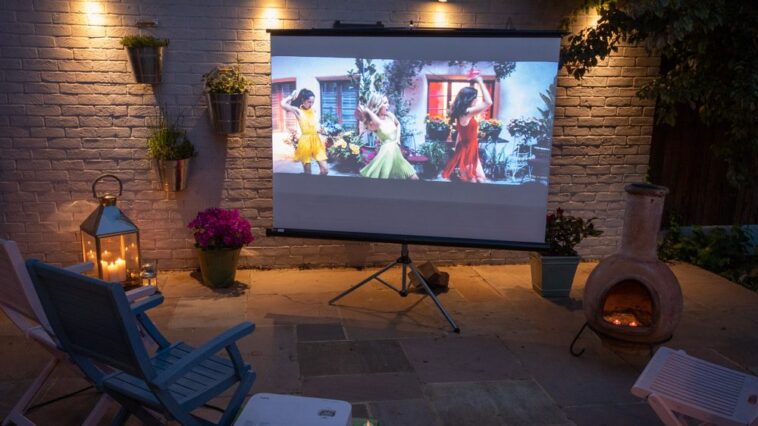 When we use the wall as a projector base – we encounter other issues, such as uneven surfaces. No matter how smooth the wall may seem to you, in most cases it is not. Of course, if you run your hand over the wall, you will feel every unevenness or deformity under your fingers – and this doesn't have to be seen with the eye.
However, when the projector is turned on – such imperfections cause poor image quality. And although it may not be so obvious at first glance – with the use of a projector, it will also be very emphasized. Small dents or bumps, possible cracks, or poorly coated paint on the wall, will make the image on the projector far worse – so you will not enjoy the unique atmosphere you wanted.
According to luxburgvisual.com, this can be especially annoying for people who have invested in buying higher quality and more expensive projector that requires a well-reflective and extra smooth projection surface. Therefore, think well about what you want before you buy a projector without an adequate screen.
Modern Projectors Also Require Modern Screens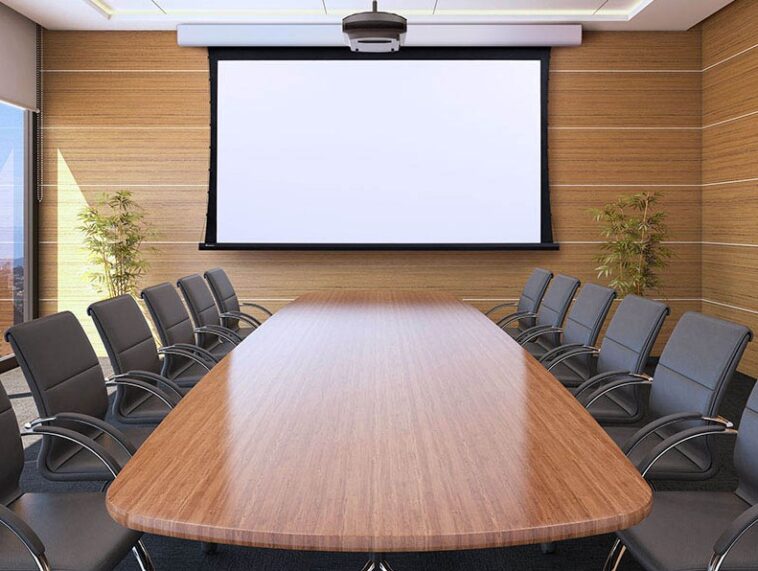 Of course, today's projectors are not only used for private purposes to bring back your memories. Nowadays, their use is also very wide in the world of business and education. Projector-based business presentations will certainly not look professional if you present them on the wall.
Moreover, for some presentations, such as 3D presentations – that would be an impossible mission. Therefore, you must keep in mind your – but also a professional image of the company. So if you use projectors for presentation – make sure to get them with all the accessories, especially the screen.
Also, modern classrooms and lecture halls require projectors that display classic PowerPoint slides well – but that is at the same time versatile enough for videos and various multimedia content. Schools, faculties, and other educational institutions use modern projectors in teaching. Therefore, accessories such as screens are a mandatory part of procurement when it comes to education, teaching, and the equipment it requires.
What Projector Screens To Choose?
So, as we can see, the projection screen is an indispensable part of the high-quality image you need to have with new and modern projectors. Of course, the possibilities for choosing the right type of screen are extremely large today. The most important thing is to choose a screen that will be tailored to your needs or the needs of your business. Here are some screen types you can choose from.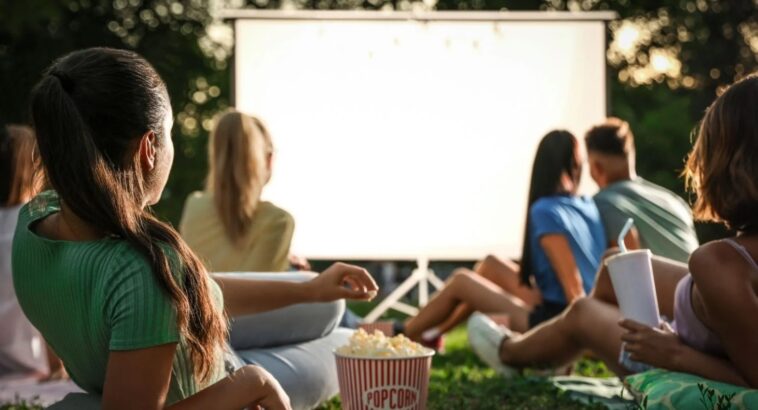 If you need a screen that you can easily use in different locations – one of the portable models of screens on a tripod is recommended. This allows you to quickly and easily move the canvas from one space to another – and still enjoy a quality presentation surface.
Wall and ceiling electric screens
Electric screens are the most elegant and the simplest option for the user. Control of such screens can be with a wall switch, wireless remote control – or through an automation system, where the screen automatically lowers when you start the projector.
Wall and ceiling mechanical screens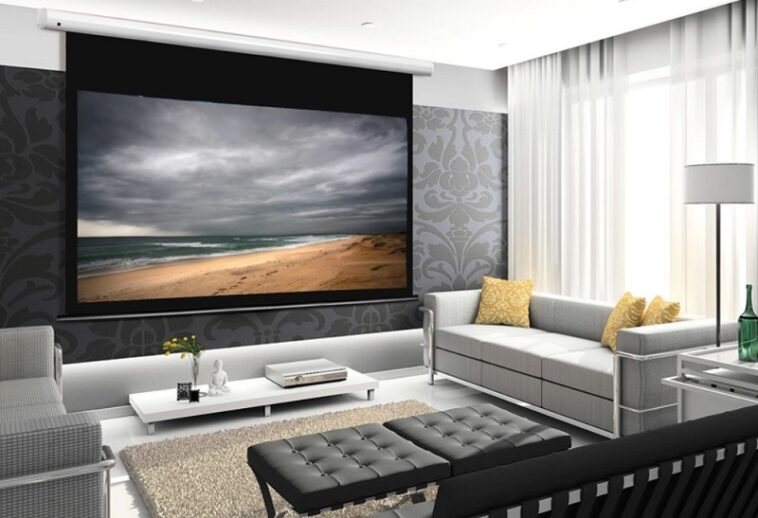 We will most often find mechanically controlled screens in classrooms because they are the simplest – but also a very affordable way to ensure a quality projection surface. Depending on the desired projection size, projector image format, and budget – you can always choose from a number of models of such screens.
The Bottom Line
Finally, we hope we have clarified the difference in image quality that you get by using projector screens. In any case, it is important to note that in addition to buying a technically more modern projector – buying a projector screen should be implied.