Top 10 Coastal Walks in England: The vastness of the ocean and depth can never be measured even by the experts. Around 71% of our earth consists of water and they are oceans, seas, lakes, streams, and rivers. The beaches are an amazing travel destination for trip lovers. Sitting on the white beautiful beaches with a scene of deep and clear waters of the oceans is a breathtaking experience. The coastal walk is a great place to feel good in the fresh air. Walking near the seashore with your loved ones is one of the most golden moments of your life.
You can enjoy the beautiful oceans with green trees and high cliffs in the middle of the oceans for which England is known for so we have listed Top 10 Coastal Walks in England. If you love coastal walks then surely visit some of the following coastal walks in the United Kingdom.
10. Knoll Beach, Studland to Lulworth Cove, Dorset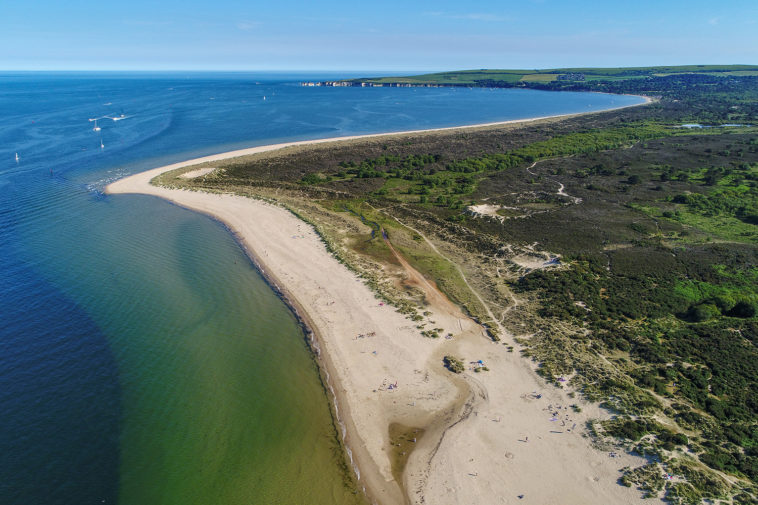 This beach has white sand and it is situated in the southern part of Studland Bay. The coastal walk is about 4 miles long. The water of this beach is just pure and you can spend your evening with your spouse or friends.
The Studland National Nature Reserve is located near Knoll Beach which has many animal species like ladybird spider and nightjar. You can even enjoy many water sports such as Kayaking, diving, snorkeling, swimming, and many others. There are many shops and restaurants for visitors.
9. White Cliffs of Dover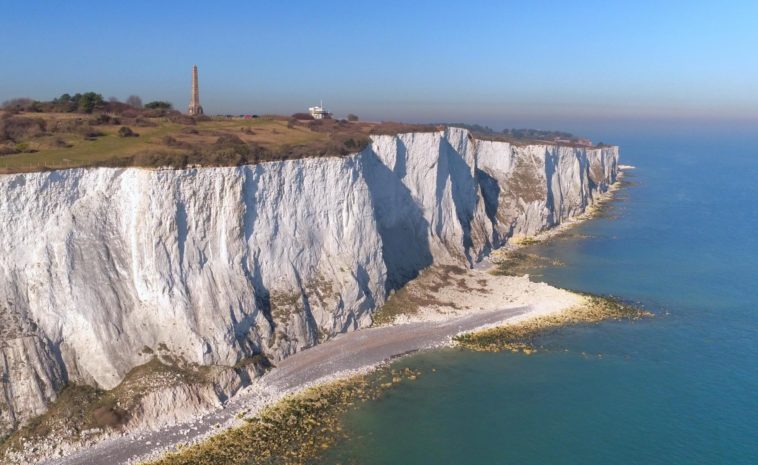 The next on the list is an elegant White cliff of Dover. These cliffs extend up to a distance of 13 km. from east town of Dover to the west. It is one of the most important ancient ports. The flints on the cliffs are formed by the natural process. The deposits of sediments later converted into chalk.
The area above the cliffs has good weather for many species of plants and flowers. There are also various birds found here and insects such as the butterfly. There are many tourist attractions here such as Dover Castle, Samphire Hoe Country Park, South Foreland Lighthouse and Dover Museum.
8. Lochranza to Sannox, Isle of Arran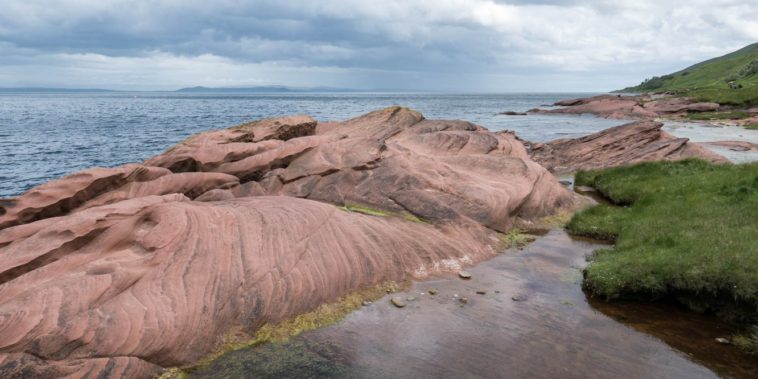 The remote coastal walk on Arran's seashore, Lochranza to Sannox is one of the most amazing coastal walks. You can enjoy the views of beautiful mountains covered in lush green plants. The water in this coastal region is very clear and green.
It has many rocks in the walking area and you can really enjoy the evenings with your loved ones during winter. The islands, sea, mountain cliffs and the coastal walks are a great combination of entertainment.
7. Whitehaven, Cumbria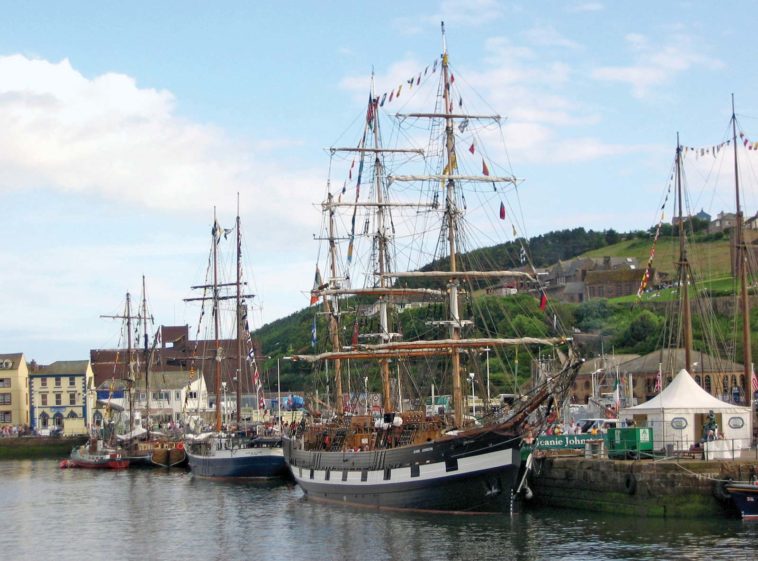 Whitehaven is a beautiful town as well as a seaport situated on the coastal area of Cumbria. There are many villages, estates, and suburbs here. There is also a Maritime festival when millions of tourists come every year. There are tall ships, old planes, and firework displays. There are many birds found here like black guillemots, terns and puffins.
This coastal walk provides you the beautiful views of Candlestick, Birkham's quarry, and Haig. There are many colorful pebbles here which you can enjoy collecting while having a walk on this coastal walk.
6. Lynton to Croyde, North Devon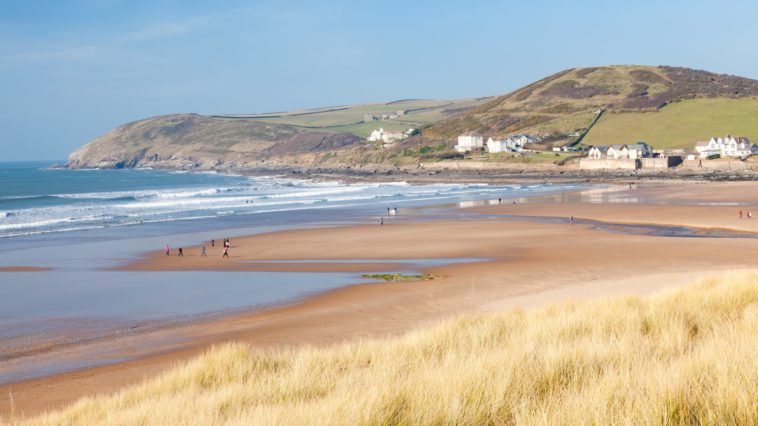 If you want to enjoy the wonderful walk on the coast then visit Croyde. It is one of the most amazing coastal regions with beautiful scenery and endless lovely sea. You can enjoy during summers as well as winters near the shore of the sea.
You can perform many activities in this place such as cycling, golf, tennis and horse riding. There is also a variety of marine wildlife here. There is also a Goldcoast Ocean fest which is organized every year where there are water sports and other adventurous sports.
5. Gower peninsula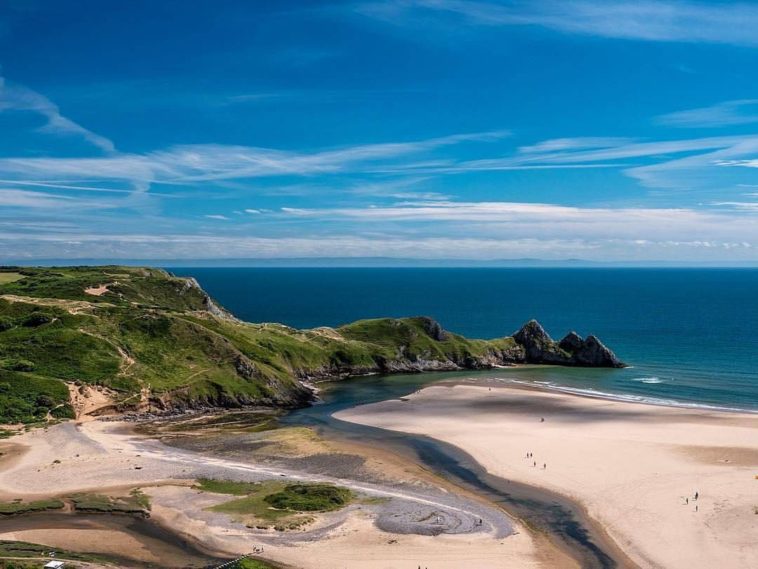 At number 5, it is one of the mesmerizing coastal walks of the world, the Gower Peninsula. There are many limestone cliffs and beautiful sandy beaches all around. The deep, blue and clear waters of the sea will give an amazing feeling to walk on this coastal path.
There is breathtaking greenery on one side of the beach and the large sea on the other side. Gower Peninsula stretches from Mumbles to westwards. You can even do surfing on the clear waters of the sea.
4. Sandwood Bay, Sutherland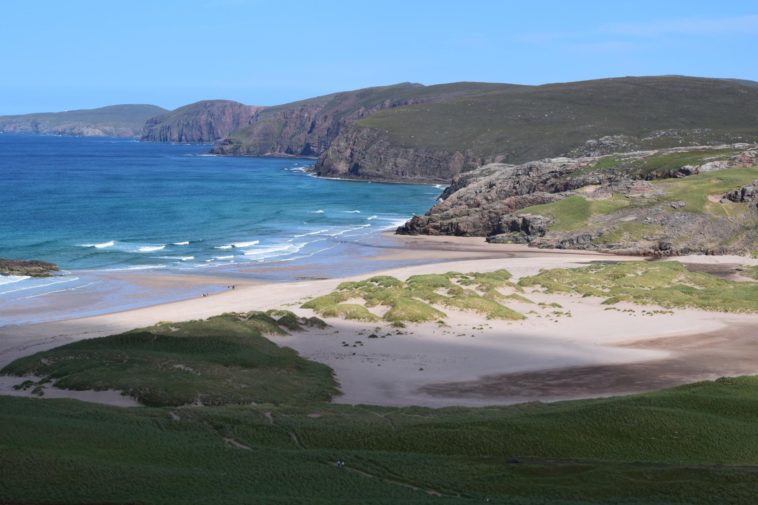 On number 4, it is sandy beach Sandwood Bay which is located in the Scottish Highlands. It is one of the most amazing best walks in Scotland. It is a very clean and beautiful beach with blue waters and brown sand. There is also a cliff situated on the western end.
You can enjoy watching dolphins here. The wonderful sea waves hitting the cliff is a must-watch scene here. Sandwood Bay is one of the most popular tourist spots in Scotland.
3. Stackpole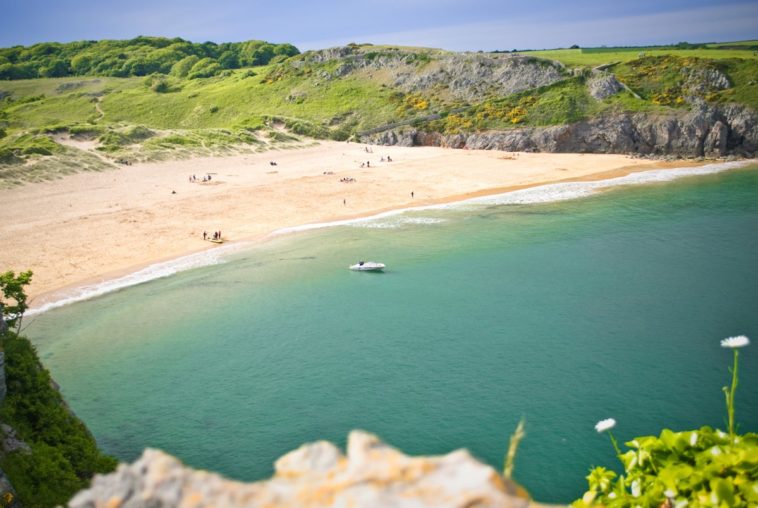 One of the most beautiful coastal walks of England, Stackpole is where you can enjoy walking with a wonderful scene of ponds. You can also watch different types of flowers here such as bluebells and primroses. The limestone cliffs are a must-watch attraction here.
There are many inlets, arches, and headlands near to this sea. There are varieties of birds found here like razorbill, chough, and raven. June is the best period of the year to visit Stackpole.
2. Prawle Point, Devon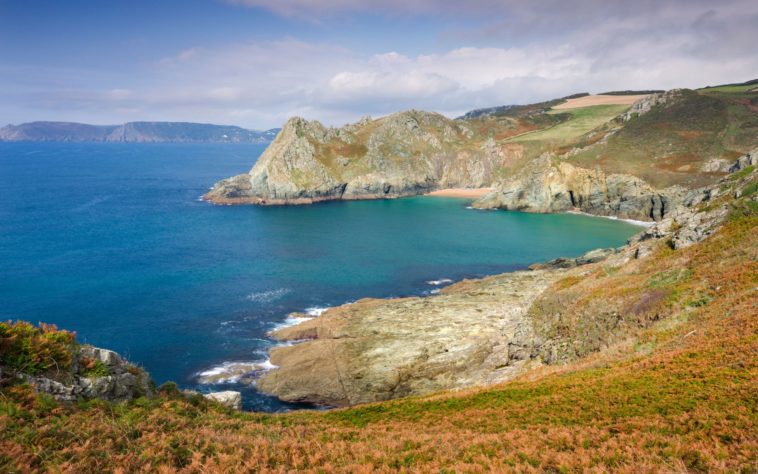 The rugged coastline is very nice to walk. This coastal walk is located near the town of Salcombe. The amazing rock formations near this coastal walk are worth to watch. The scenery of beautiful flowers adds to the beauty of this coast.
People come here for swimming during the warm summers. The deep and blue water of the sea touching the rugged mountains with clouds is a breathtaking view.
1. Porthcurno to St Ives, West Cornwall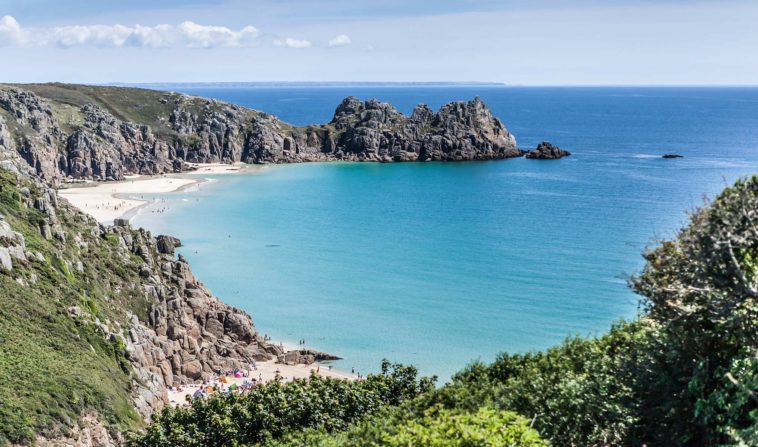 At number 1, it is The Land's End peninsula which is a beautiful coastline with high cliffs and headlands. There is also an amphitheater near this coast. There are many beautiful flowers which you can find here and birds which migrate here. You can enjoy light stay at St Just and Zennor.
These coastal walks are one time must watch travel destinations in a lifetime.
Top 10 Coastal Walks in England
1. Porthcurno to St Ives, West Cornwall
2. Prawle Point, Devon
3. Stackpole
4. Sandwood Bay, Sutherland
5. Gower peninsula
6. Lynton to Croyde, North Devon
7. Whitehaven, Cumbria
8. Lochranza to Sannox, Isle of Arran
9. White Cliffs of Dover
10. Knoll Beach, Studland to Lulworth Cove, Dorset