Gum is a soft, cohesive substance that is used for chewing without swallowing. These gums are useful for health and oral hygiene. But since there are many brands in the world that sell gums one must select the gum which has healthy ingredients. It can also be used to increase your hunger and also one of the methods for mouth exercise. Bubble Gums have many benefits like they help to increase concertation, reduces stress and also used for acidity purpose. Among the many brands, we have listed top 10 Best Bubble Gum Brands in the World.
10.  Mentos Bubble Gum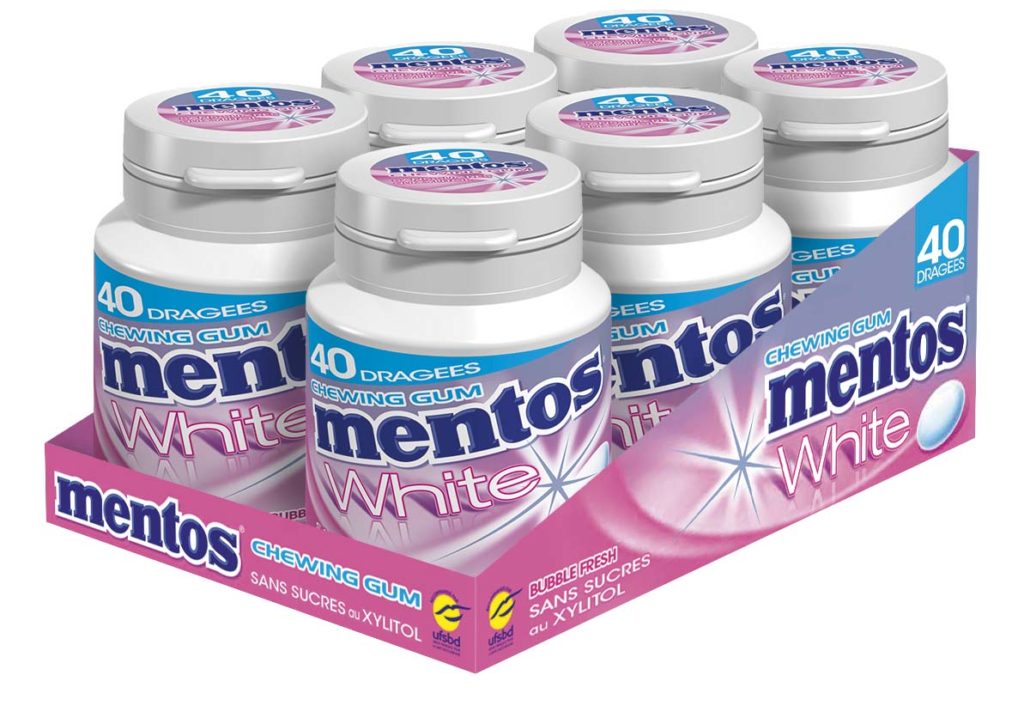 Starting off the list is Mentos Bubble Gum that was first produced in the Netherlands in 1948. Mentos are scotch mints that are prepackaged and sold in stores and vending machines.
It is being sold in more than 130 countries worldwide by Perfetti Van Melle corporation. The current slogan is "Stay Fresh" while previously in '80s and 90's the slogan used was "The Freshmaker". Mentos Sugar-free candies are also available but are very rarely found. Apart from the Mentos gum, there are many other different flavours available like mint, mixed fruit, cola and in an assortment of orange, strawberry, and lemon.
9.  Hubba Bubba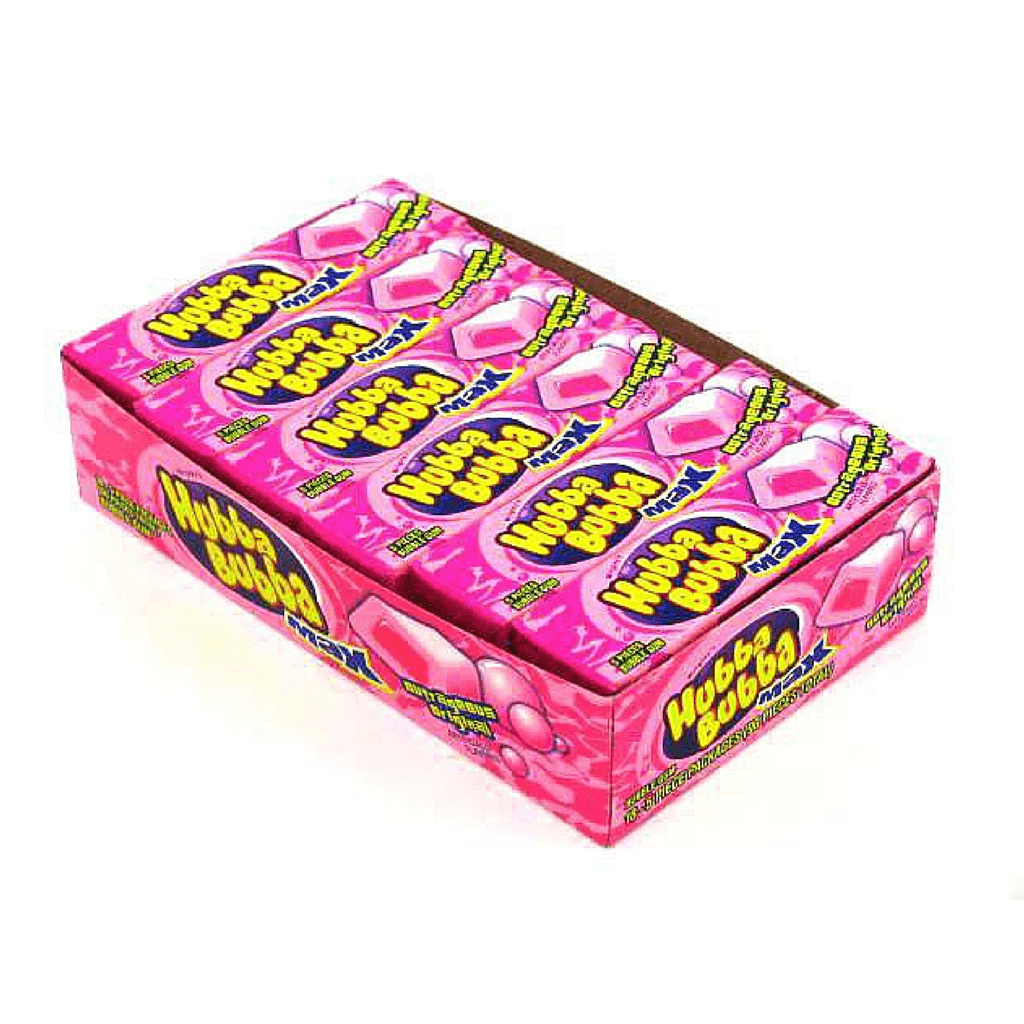 Next up is Hubba Bubba gum that is produced by Wrigley Jr. The company, a subsidiary of Mars, Incorporated in the United States in 1979. It got its name from the phrase "Hubba Hubba" which was used by the military people to express approval during World War II.
They used a great marketing strategy in which they told that Hubba Bubba is less sticky and when you burst the bubble it will easily peel off your skin. Hubba Bubba is being produced in many flavours in many countries. They are healthy, tasty and come with great packaging.
8. Extra Brand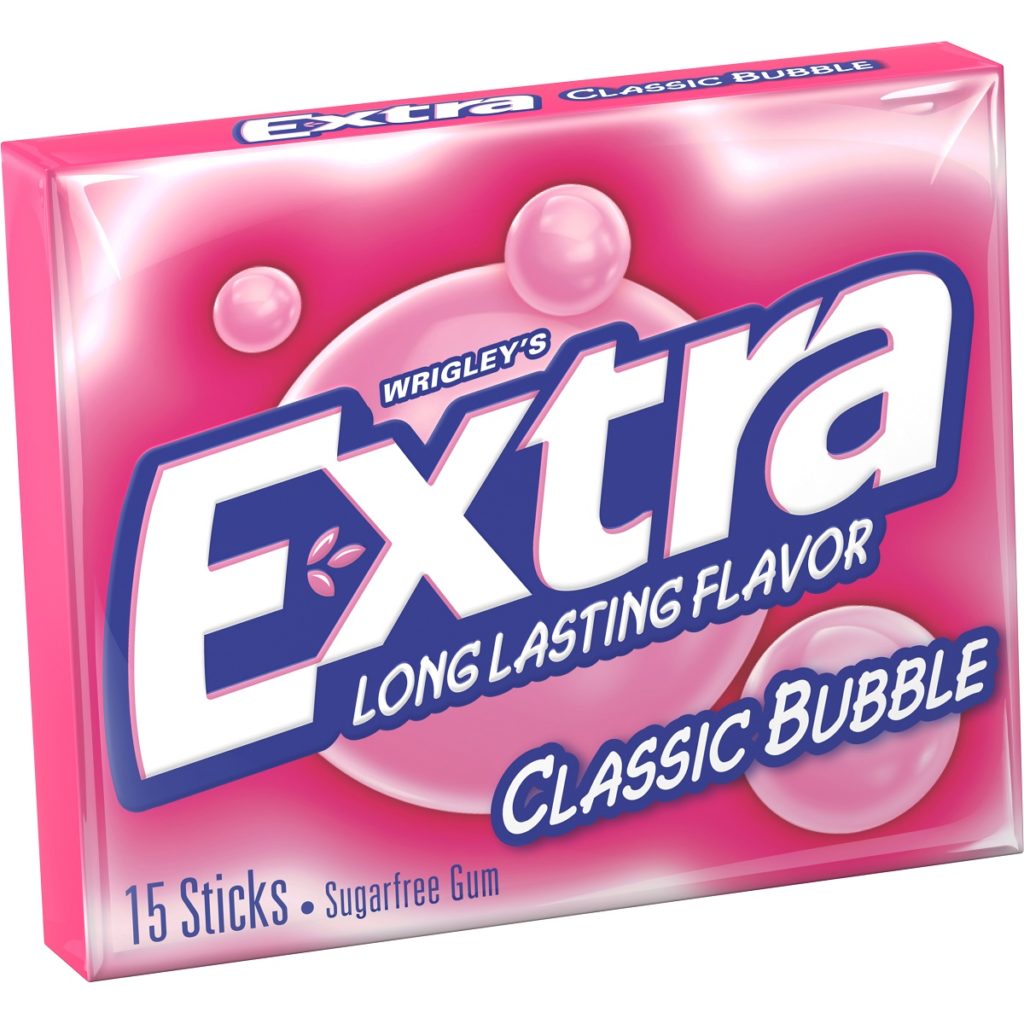 Extra gum is one of the famous gum brands in the world as they are known for providing different types of flavours. It was the first sugar-free gum produced by Wrigley Company in North America, Europe, and some parts of Africa and Australasia in 1987 and became famous in no time.
It was the first sugar-free gum that used NutraSweet brand, a sweetener developed by G.D. Searle & Co instead of saccharine and was considered to safe for humans.
Extra was the first chewing gum to be awarded in 2007 with the American Dental Association's Seal of Acceptance.
7. Ice Breakers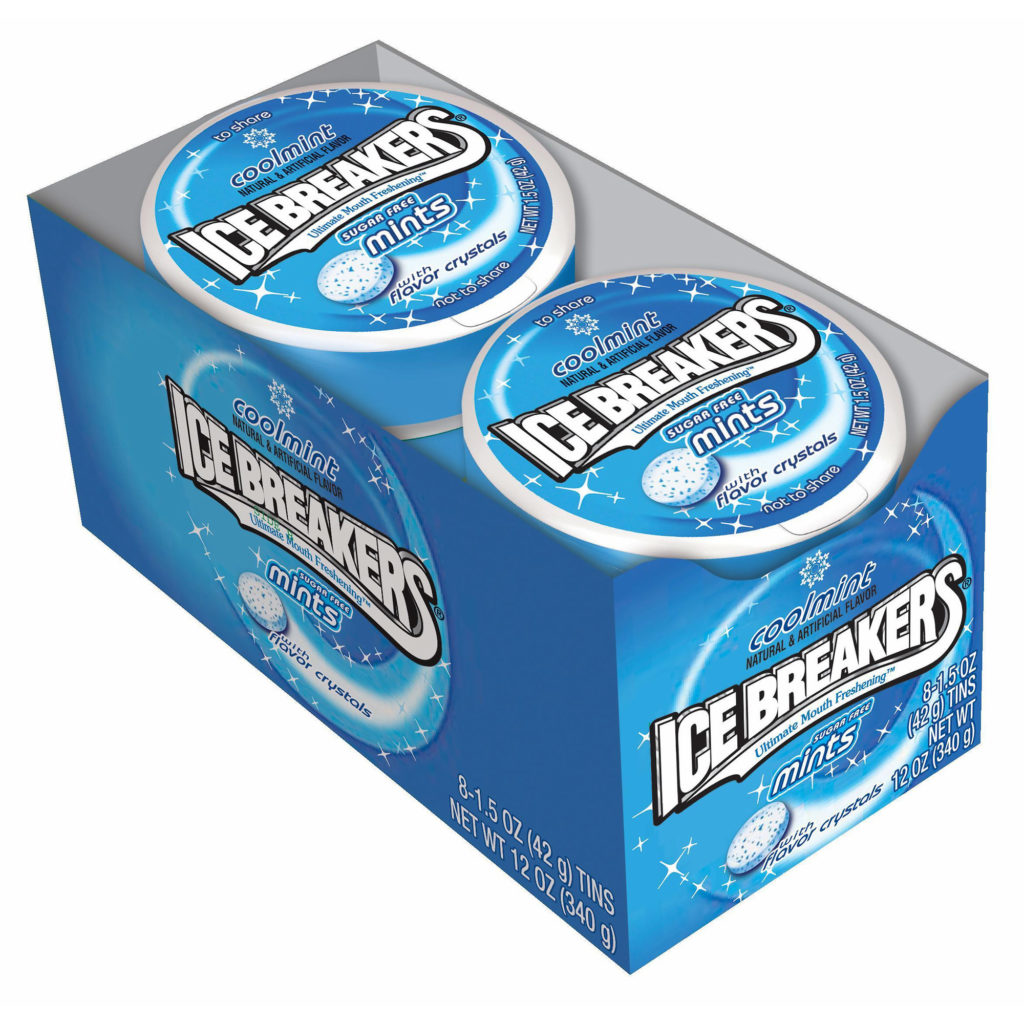 On 7th in the list of best bubble gum brands is Ice Breakers which is a sugar-free gum currently made by Hershey and sold in the United States, Canada and Asia. They are disc-shaped and normally come in white colour but are also available in different colours.
They use Sorbitol as a sweetener and are available in many flavours. Ice Breakers Ice Cubes Spearmint is one of the most sold gums of this brand.
6.  5 Gum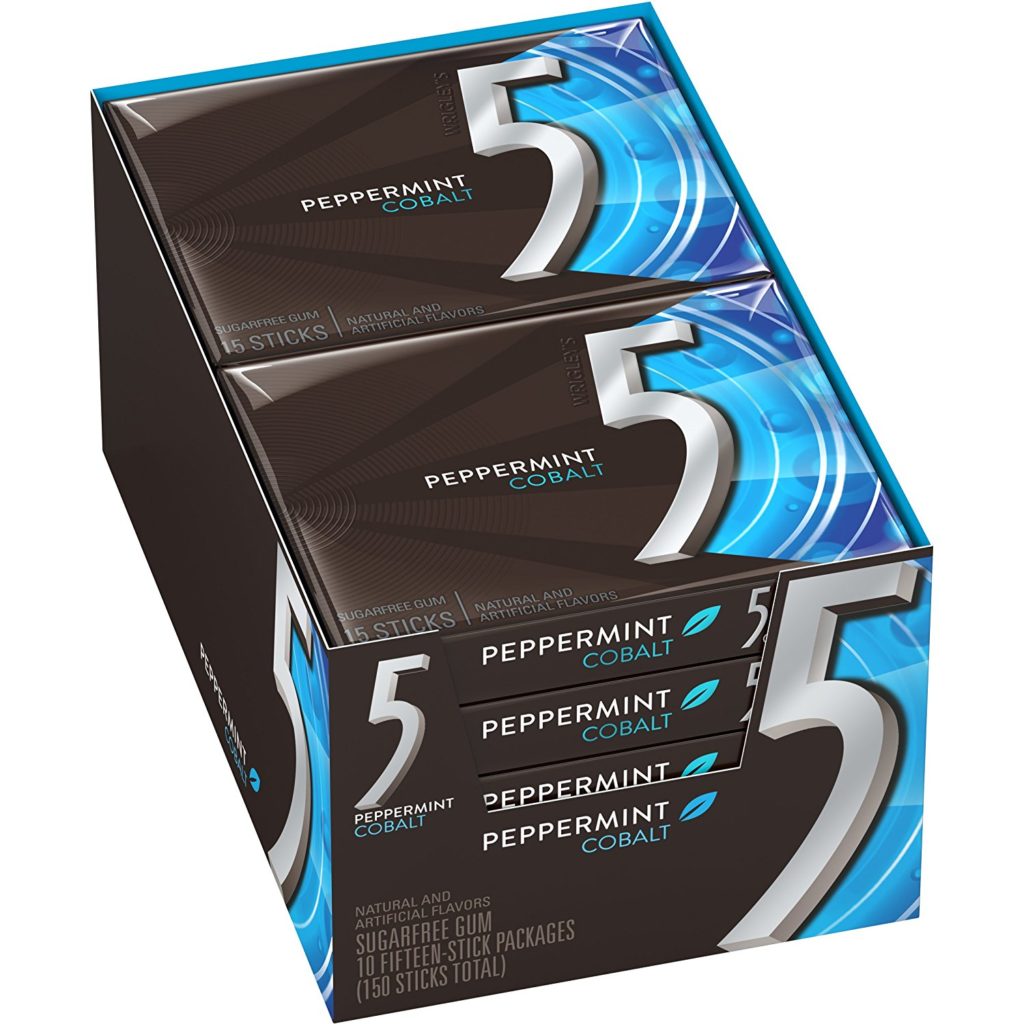 5 is a sugar-free gum manufactured by Wrigley Company. It first came to the market in 2007 in the United States and then from 2008 it was available in many countries like Russia, India, Italy, Europe, Australia and China.
It is named 5 to indicate the five human senses and also advertised using the slogan "Stimulate Your Senses" and "Everybody Experiences It Differently". It is available in different flavours and is known for stylized packaging.
5  Dubble Bubble Brand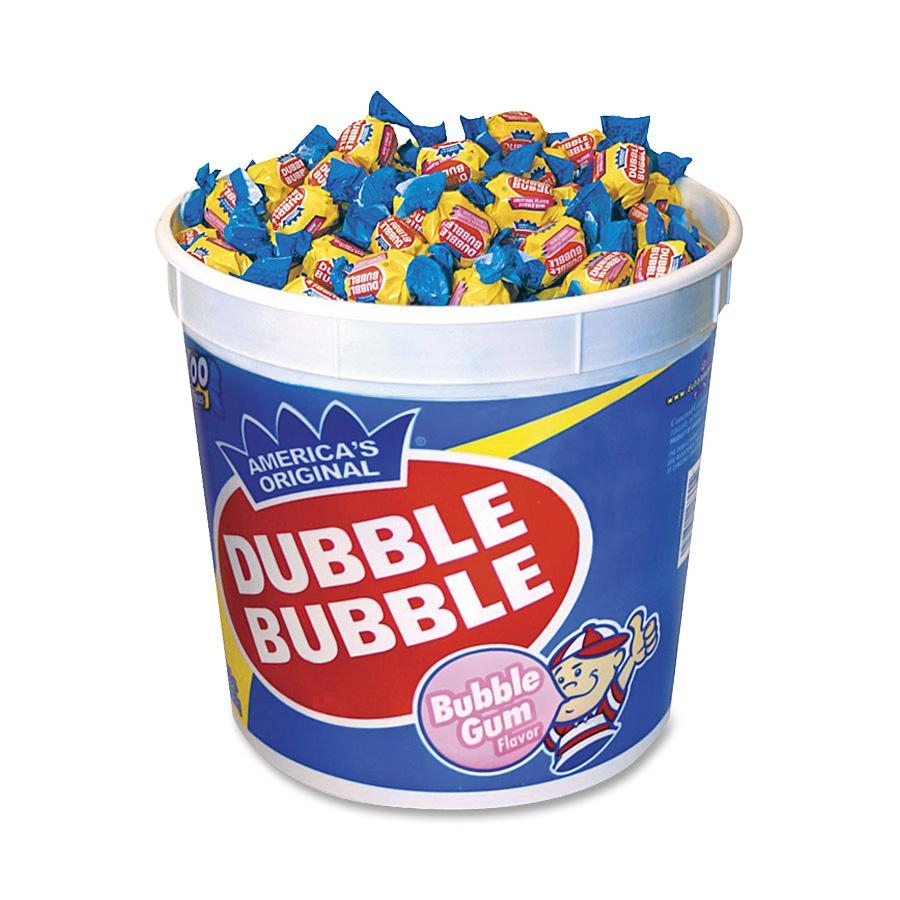 Another very popular bubble gum brand is Dubble Bubble. It is a pink coloured bubble gum invented by Walter Diemer in 1928.
Dubble Bubble products are nut-free, gluten-free, peanut-free and kosher. They produce different kinds of flavours and are 70% rich in calories so these gums can be used by sportspersons.
4.  Stride
Stride is a chewing gum created by Cadbury and owned by Mondelez International. There are 20 flavours provided by Stride. Each pack comes with 14 pieces of gum. One each package letter S is written to intend Stride.
Stride Spark comes in three flavours Kinetic Mint, Kinetic Berry and Kinetic Fruit each containing vitamins like B6 and B12.
3.  Juicy Fruit Brand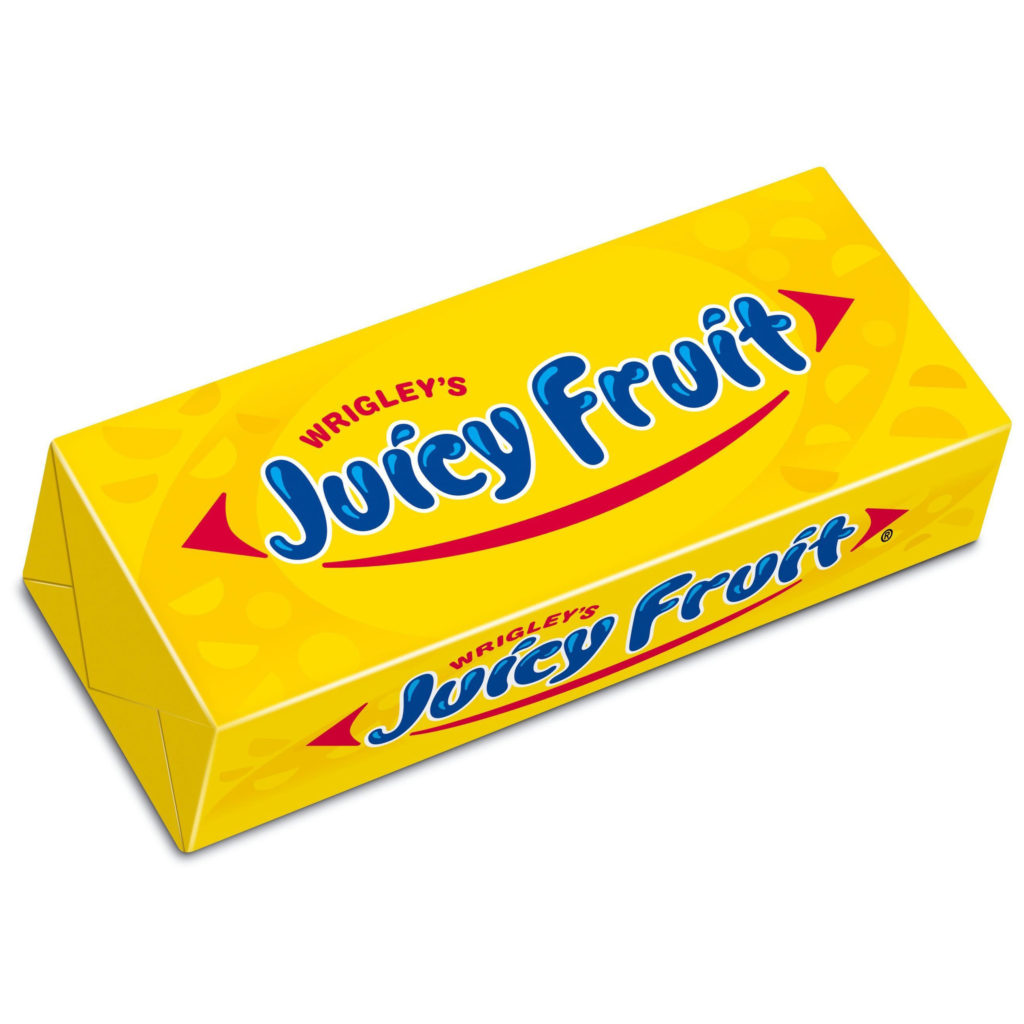 One of the most famous bubble gum brands in the world is Juicy Fruit. It was made by Wrigley Company and since 2008 has been a subsidiary of the privately-held Mars, Incorporated. Juicy Fruit Brand is the oldest bubble gum brand and was invented in 1893 and is popular all over the world.
In 2009 some of the sugars were replaced by artificial sweeteners like aspartame and Ace K and in 2009 sugar-free Juicy Fruit were sold.
2. Orbit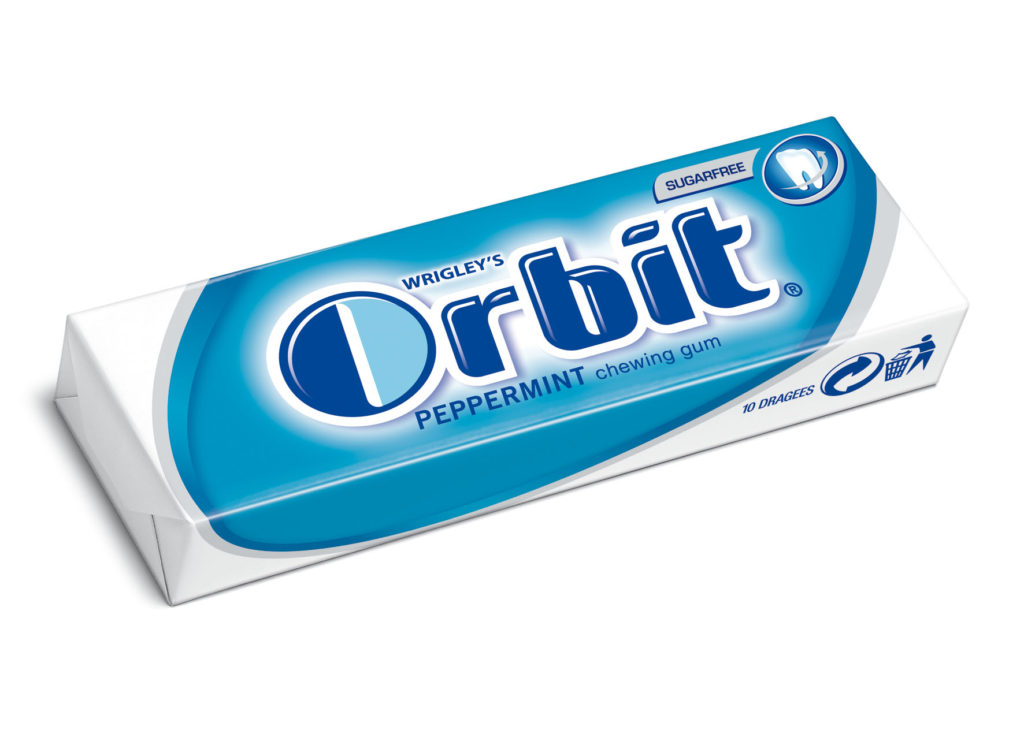 Another American company which is famous for its chewing gums is Orbit. It is a sugarless chewing gum developed by the Wrigley Company. It was first launched in 1944 during World War II as a replacement to other gums by Wrigley. But then it was again discontinued and after many allegations, it was relaunched in 2001 in the US.
Orbit is sold in cardboard boxes with 14 pieces of gum in each package. Nowadays they are marketing Orbit white as oral hygiene.
1. Trident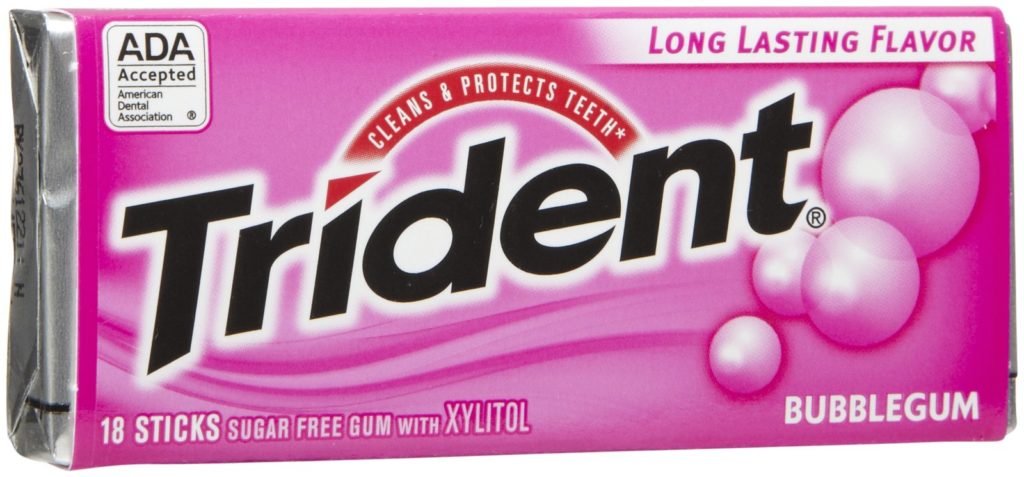 Tridents world's famous and most sold chewing gums in the world is number 1 on the list of best bubble gum brands. It is a sugar-free gum that was introduced by Cadbury in the United Kingdom and currently owned by Mondelez International. In the 1960's when artificial sweeteners were becoming popular so instead of sugar, saccharin was used and the first Sugar-Free Trident was released in 1964.
They used many marketing slogans like The Great Taste that Is Good for Your Teeth, Four out of five dentists surveyed recommend sugarless gum for their patients who chew gum and See what Unfolds which was used to promote oral hygiene. Trident gum has sugar alcohol xylitol which is considered tooth-friendly sugar.
Top 10 Best Bubble Gum Brands in the World
Rank10 Best Bubble Gum Brands
Trident
Orbit
Juicy Fruit Brand
Stride
Dubble Bubble Brand
5 Gum
Ice Breakers
Extra Brand
Hubba Bubba
Mentos Bubble Gum