A trip to Japan often conjures images of vermilion sanctuaries, futuristic skylines, and neon-clad avenues filled with street food stalls. Well, Osaka is all that and beyond. While many tourists dream of visiting Tokyo and Kyoto, Japan's second-largest city has its fair share of stunning landmarks. Dating back millennia, Kansai's capital is an alluring mix of old-time Japan and modern flair.
Osaka is also famed for its vibrant entertainment scene and distinctive culinary culture. So, are you in for a ride in one of Japan's most exciting destinations? We take you through five top landmarks to discover in Osaka.
1. Osaka Castle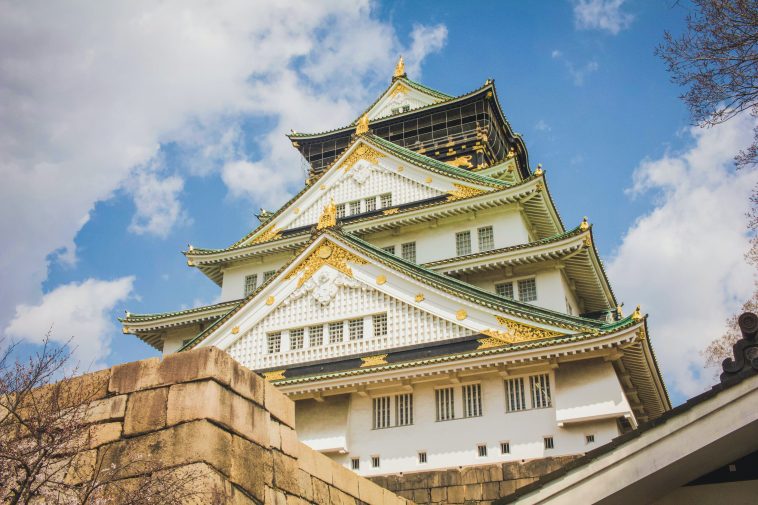 Do you want to travel back to an age of epic battles? Then Osaka Castle is a great start to get familiar with medieval Japan and the warring era of the Sengoku period. Sat atop a hill, this feudal castle was erected in 1597, taking fourteen years to complete.
The building was the largest castle in the country at the time. It was Toyotomi Hideyoshi himself, one of Japan's greatest warriors, who ordered its completion. The soon-to-be shogun Tokugawa Ieyasu eventually defeated Hideyoshi's successors at the Battle of Sekigahara. A siege ensued in Osaka, and the castle was burnt to the ground after falling to the Tokugawa clan.
Osaka-jo would then be rebuilt and destroyed frequently. Hence, today's building is but a restored copy of the original stronghold. Still, Osaka Castle remains one of the most iconic landmarks in the city. Visitors can access the main keep, which contains an exhibit retracing the monument's history, or tour the castle's exteriors for free.
If you thought Osaka was all about modern skyscrapers, this well-preserved temple will have you think twice. Shitenno-ji Temple dates back to AD 59. And this place of worship was the first-ever Buddhist temple to be built in Japan.
Much like Osaka Castle, the complex was repaired many times, with the most recent reconstruction going down in the 1960s. Yet, this temple remains a prime example of Japanese religious architecture. The highlights comprise a five-story pagoda and an ornate Golden Pavilion. Visitors can also discover a Lecture Hall, as well as an old pharmacy and hospital.
Beyond its architectural value, the Shitenno-ji temple is a calm retreat away from Osaka's hustle and bustle. Its serene gardens are particularly stunning during the cherry blossom season. Besides, the temple is a mere 15-minute walk away from another lush haven, Tennoji Park.
2. Tennoji Park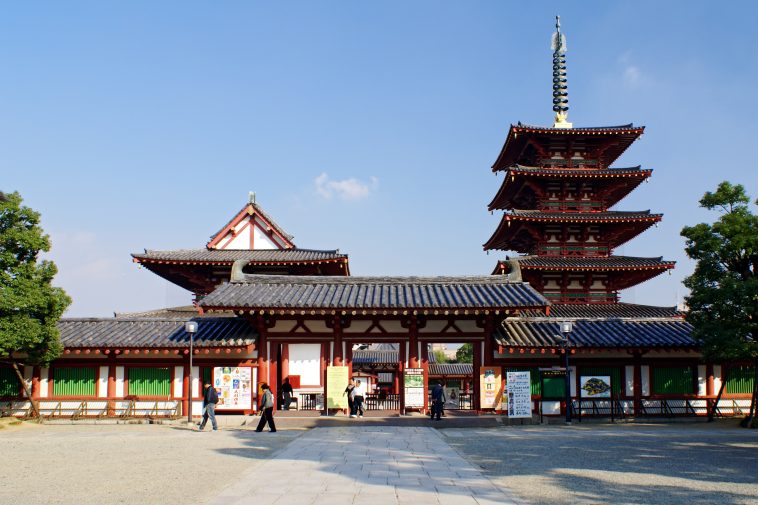 Tennoji Park is a breath of fresh air in the heart of Osaka. This vast patch of greenness feels like an oasis in an ocean of concrete and even more so with Osaka's highest building towering nearby. Indeed, the Tennoji Park graces visitors with some unparalleled views of the 984-meter-high Abeno Harukas.
But the park also boasts several entertaining spots to keep everyone busy for hours on end. With thousands of species from all over the world, families might want to head to the Tennoji Zoo. Preschool children can even wonder at cute red pandas and majestic lions for free.
Art lovers may also visit the Museum of Fine Art, which lies within the park. The Tennoji Park also hosts an off-the-beaten-path garden. Attached to the museum, the Keitakuen Garden is a stroll-type traditional garden.
This botanical garden features a large pond, where herons and koi carps can be spotted every so often. And for a soothing afternoon break, tourists can come push the door of a small tea house to savour a cup of matcha tea.
3. Shinsekai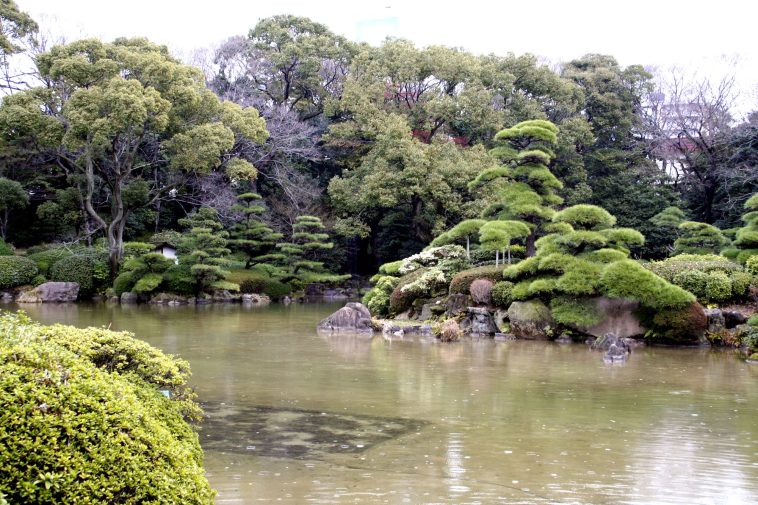 Shinsekai translates into "new world" in Japanese. And for good reason, as this colorful neighborhood was built in the early 20th century to showcase a modern side to Osaka. The district was designed with New York's Coney Island in mind, as well as Paris. After WWII, it served as an entertaining hub for laborers who came to rebuild the city. And Shinsekai has remained true to its entertainment roots to this day.
Old-fashioned cinemas, quirky arcades and mahjong clubs are all over the place. There are no casinos in sight, however, since gambling is illegal in Japan. Avid gamers might then turn to online platforms such as VegasSlotsOnline. The world's broadest library of fun-filled slots is accessible with the click of a mouse and on mobile.
And from 3D slots to classic games, all slots are free. Players can also grab generous bonuses to find their favorite game, whether they like Greek mythology or perhaps Japanese samurai. But in Japan, pachinko parlors are the closest thing to a brick-and-mortar casino. And after trying their luck, tourists have loads of cheap restaurants to test in Shinsekai, from exotic experiences like fugu to kushikatsu outlets.
4. Dotonbori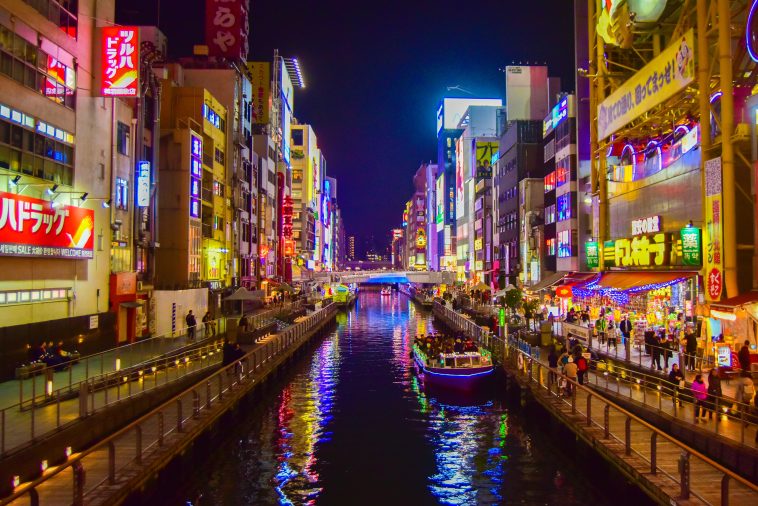 Up there with Shinsekai, Dotonbori is Osaka's entertainment focal point. And it has been so since the 1600s. This vibrant district at the heart of the city stretches along the Dotonbori canals. While a popular spot during the day, the neighborhood really comes to life at nightfall.
Its massive neon signs offer some photogenic pics. And the Glico man sign all the more so, as it stands as a popular meeting spot for local groups of friends and co-workers on a drinking spree.
Indeed, the area is famous for its numerous izakaya bars and dining spots. Conveyor belt sushi restaurants thrive. So do okonomiyaki diners and street food stalls. Dotonbori is also home to unusual experiences.
Culture vultures are sure to enjoy a performance of traditional kabuki theatre. Families and young couples might awe at Osaka's scenery from above, aboard the quaint Ferris wheel of the Don Quijote discount store.
Tokyo and Kyoto might be the most famous tourist magnets in Japan. However, Osaka is full of stunning attractions too. And our list has barely scratched the surface. Markets, theme parks, sumo wrestling tournaments, and even a world-class aquarium.
This gorgeous metropolis has it all. By train, Osaka is also the perfect hub to plan a day trip to cultural gems like Nara or Koyasan. Plus, the Kansai International Airport now offers direct flights from dozens of cities on all continents.