Flower arrangements are a beautiful, breathtaking, and exceptional way to show someone is important to you. They are a universal gift to everyone, on every occasion. For Mother's Day, to weddings, and other celebrations, there is no occasion like that without plenty of floral arrangements. Also, you can always use them to brighten your home or some particular room or office. You don't need a lot of talent to do that, since all the flowers are beautiful, but surely you can use some tricks to improve the appearance of the bouquets. If you aren't ready to do that by yourself this time, you can check on flowershop.net.au, and the least you can use is getting some inspiration.
And here are our tips on how to do that:
1. Choose the colors of the flowers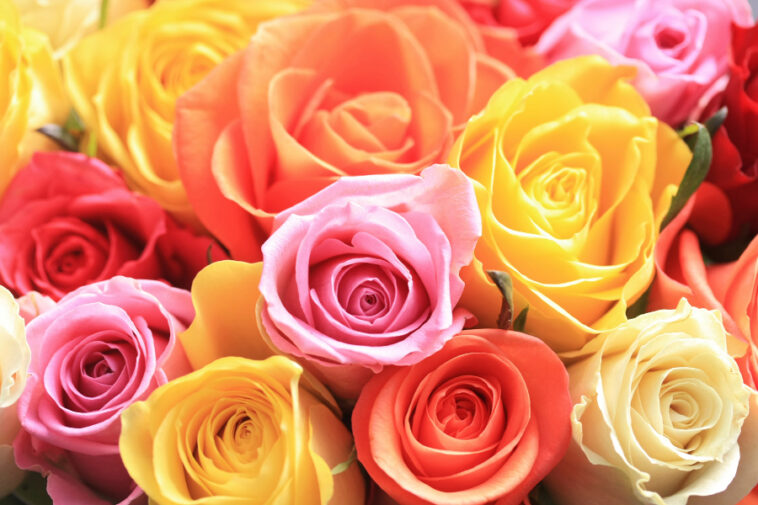 There are plenty of ways to create exceptional floral art, but the best way is to choose a basic color, some shades of it, and combine with neutral tones or greens, and then add an exciting dash by putting something completely opposite of it. For example, if you use pink shades, and combining them with greens, then you can put a few dark red flowers. It doesn't look complementary at first, but surely it gets better as you do it. Two-toned roses are also nicely combined with darker colors. After you do that, fill the arrangement up with greenery by your choice, so you can give it enough depth and texture.
2. Trim the flowers as needed
If you want to make a large arrangement, you will have to take the tools, and trim the lowers with scissors or a knife. Then you can start assembling them on a green foam that absorbs and provides water, or you put them over a net construction. Maybe you will need to remove some leaves or thorns, so you can make it more appealing and beautiful. If you put them in a vase full of water, you can even get more flexible, and play with different shades and colors. It will anyway turn beautiful, as we said because there is no chance for a floral arrangement to be unattractive or ugly.
3. Choose the style you prefer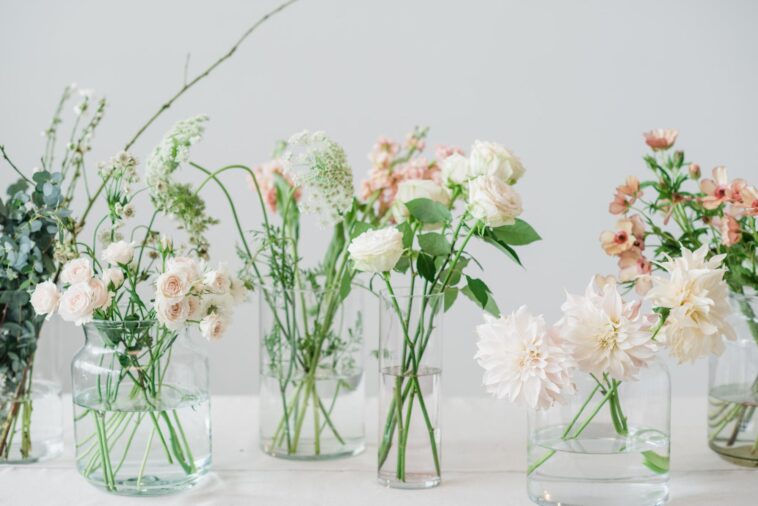 Do you want simple bouquets or you prefer huge arrangements with plenty of flowers that go nicely together? Simple bouquets usually consist of roses, dahlias, and other beautiful flowers that have consistent texture, and similar colors. It's important to carefully trim the leaves that will go inside the vase because they will dispose and cause bacteria infection to the petals.
The wild style comes with a lot of greenery, and randomly put flowers. You can combine one type of different colors or different types with the same color. Don't take care about the symmetry in this case, because the messier it looks, the more effective it is. You can get inspiration from nature, and use it to create your own masterpiece.
4. Combine the tips smartly
Sometimes the tips may not be completely open. A lot of floral experts are using that so they can prolong their lifetime. As some of the tips are drying down, younger ones will start open. The greenery in the arrangements usually has a longer life than the other flowers, so if you combine a few levels of tips (completely open, slightly open, and closed), you will have a long-lasting bouquet for any purpose.
Also, those who know better, also know that different flowers have different meanings too. Roses are for love, carnation for youth, freesia for rebirth, lilies for purity, and so on. Knowing the language of the flowers will help you decide how to combine the tips, especially if you want to share some message with them.
5. Be creative with your home flowers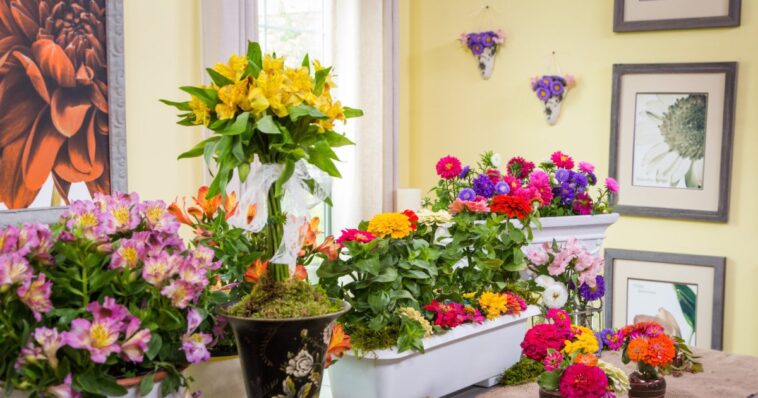 You can create an exceptional masterpiece by using only the flowers around your home. Go out in the garden, and let your creativity inspire you. Combine colors and shapes that seem they are not compatible. Fresh flowers can look pretty if you know how to put them in an arrangement. Also, it's more affordable than buying a pre-ready bouquet and will be more appreciated since you put a lot of love and effort into it.
6. Select the container carefully
The arrangement should completely fit in it. It shouldn't be too wide or too tight. It's an important part of the aesthetics, and you must be wise as you choose it. Sometimes you might change your mind through the process. Sometimes the client will only pick a transparent cover with a ribbon over it. But if you have enough freedom to be creative, neutral styles of vases and containers will put all the focus on the flowers and will let them shine.
The vase should be completely washed and clean, so there are no microorganisms that may attack the fresh flowers. The best way to make sure it's clean is to use baking soda and rinse it. Don't use dish soaps, so you can avoid the risk of residue, which will literally burn the buns in a few days.
7. When you don't know how – it's a grid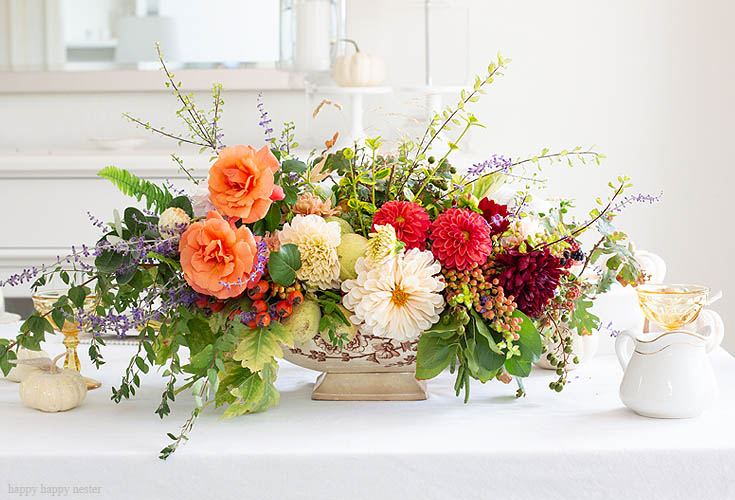 If you need to put them in a green moisturizing foam, or a vase, try to decide what type of grid you will use. The flowers should be trimmed properly in that case. One o the solutions is to put green parts in the back, then put the flowers as a cascade, so it can look like a peacock. Or the other effective way is putting the highest parts in the middle, and then put the others in a circle around them. Make sure the arrangement has the needed support, so you can be sure it won't fall off until you bring it in.
We hope that these tips will be useful for you, especially if you are a beginner or inexperienced in this. It's not that hard as it seems. Just enjoy the whole process, and you won't make any mistakes, no matter the occasion.