Today, due to lack of free time – going to the cinema has become one of those things that only a few of us can afford. Even when we go to the cinema, it's just to remind ourselves what it looks like to enjoy the movie watching it on a big screen, eating popcorn – or sit with a huge number of people and watch a movie. Therefore, we have a solution to how to enjoy movies at home – a home cinema. Sure, you are already familiar with it, but wouldn't you like to know how to build your cinema room and enjoy it like in a real cinema? Sure you would. That's why we're gonna give you some tips on how to build your home cinema and relax while watching movies in 2023.
Home Cinema Instead of Real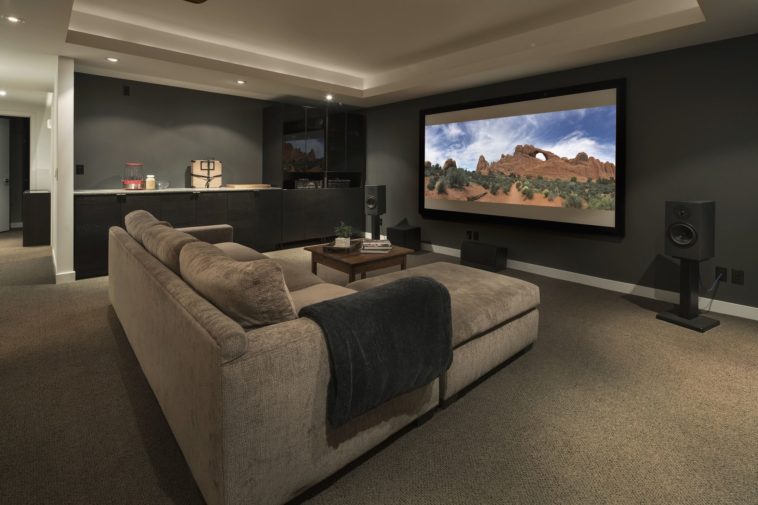 Today, we rarely force ourselves to go to the movies. Sometimes we go if we just want to feel an atmosphere or go to see one of the projections in one of the newer formats, such as 3D, 4D, etc. There is hardly any person who does not like that sense of real cinema, waiting for a movie, buying tickets, etc. However, it can also be brought to the homes of us to some extent. The era of the internet and the accessibility of everything contributed to all this. It is making movies available online after the premiere, which distracts many from going to the cinemas and watching a good movie. So, make yourself comfortable, and enjoy movies in the privacy of your room. Maybe it won't be the same, but it can be pretty close if you choose the right equipment and build your home cinema according to your needs.
Modern Home Cinema Systems
While it is possible to choose a modern TV with decent speaker quality for that true cinematic experience at home, it is worth considering purchasing a home theater system. Home cinema systems today offer a really wide range of options and options – from compact systems and soundbar speakers to sophisticated systems with two, five, seven or more units. How to build it? You need some time, some more appliances and equipment, of course, you need space and some attention. In just a few steps, you will have a cinema of dimensions that suits you and you can play some movie, serial or whatever you want to watch. These are the things you need to know when building a home cinema…
1. Computer or DVD player?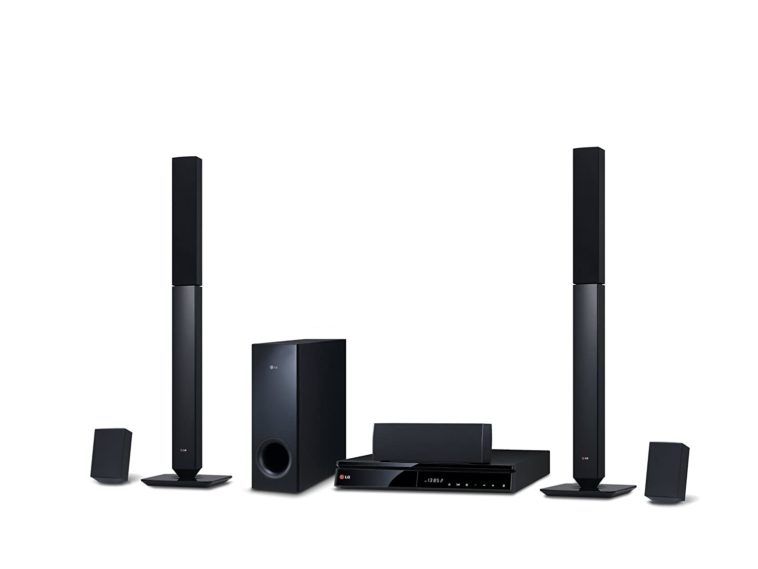 Next on the list is certainly a computer, as something that almost everyone has today. Of course, in addition to a computer, it can also be a DVD player, except that it will be easier if it has a USB port, so you can transfer movies and series to a single USB device and then watch everything over DVD. For this reason, it is easier to use a computer, because with the internet connection you can directly watch everything you want.
2. How To Deal With Home Cinema Failures?
What often gets annoyed are broken home cinema components. Many of them have quite gentle inputs, so a malfunction can easily occur, requiring repair. Therefore, specialty services should be contacted. First of all, services such as AerialandSatelliteExpress will give you a good estimation of your options for installing certain types of systems. In addition to assisting with the TV aerial Installation Hull, it can also rely on professionals when it comes to system maintenance, repairs, etc. Of course, as with every other component such as receivers, antennas, and other inputs – repair is not so terrible, thanks to specialized services that deal with it. Thanks to them, you do not have to think immediately about buying a new home theater – especially when you want to make one for yourself and your loved ones. It is best when you find a service that helps with installing and checking the condition of the device, when there is a possibility of transportation, etc. Then you know you got the best service.
3. What Makes A Good Home Theater System?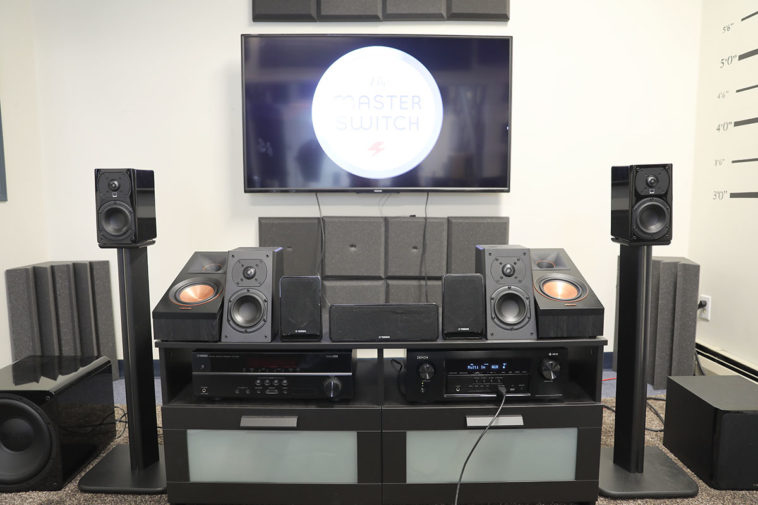 Great sound quality
The best home theater systems can deliver superb sound, realistic sound effects, and clear and loud dialogue sound. High-quality home theater speakers that can produce great surround-sound sound quality will enhance and complement the experience of the movie or any other content.
Easy installation
Easy installation is a big plus of a home theater system, and clear instructions and automatic set-up will help you adjust the speaker mode to your living room. If the amount of cable is a problem, consider buying a system that has the option of wirelessly connecting the speakers or call professionals to do that for you.
Easy to use
After initial installation, the use of a home theater system should be very easy to use daily. Make sure your home theater system has settings that are easy to operate but also have a simple and clear remote control.
4. Get Well-Informed Which System To Buy?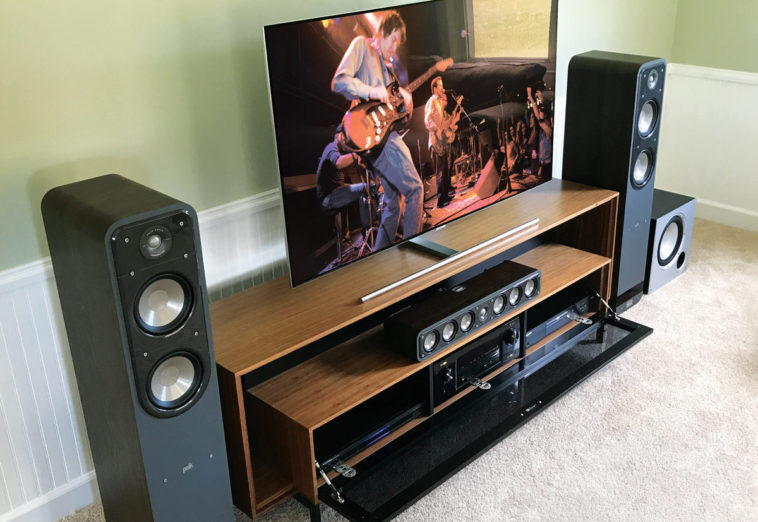 All-in-one systems
Buying a home theater kit is the easiest way to build a home theater. As the name implies, such systems include all the necessary units: an amplifier, speakers, the necessary cables, and simple installation instructions. They also often include a DVD or Blu-ray player. All-in-one systems are available in 2.1, 3.1 or 5.1 versions that differ in the number of speakers and subwoofers.
Separate units
Buying separate units that make up a home theater – amplifiers, speakers, subwoofers, and DVD or Blu-ray players has its advantages and disadvantages. The biggest advantage of buying separate units is the later upgrading of individual components, and the big disadvantage lies in the much higher price.
Soundbar speakers
You must have noticed that all the leading manufacturers of TVs or home theater systems also have soundbar speakers. Soundbar speakers are made up of several speakers housed in a single long box that looks like a bar that is placed below or above the TV. Although they may not achieve the same sound quality as home theater speakers – they are a good choice for all those limited by the space in the living room. If you are unsure which to choose, check out home product reviews and guides here.
Now that everything is all right – grab some popcorn, juices, and sweets, invite company – and enjoy the movie!