The holidays are very necessary for every human. The trips and picnics give us a lot of exciting things and we gain a lot of knowledge of different places around the globe. Asia is one of the best continents in the world in terms of having stunning places for holidays. It boasts of having some of the greatest tourist attractions in the world such as Burj Khalifa and Taj Mahal.
Singapore is one of the most developed nations in Asia with beautiful landscapes and tall structures. It has an amazing nightlife, food restaurants, culture, traditions, and heritage. It is a city of joy and enthusiasm and often preferred by visitors from all over the globe to come here for recreation. Let us discuss the Top 10 Tourist Attractions In Singapore.
10. Gardens by the Bay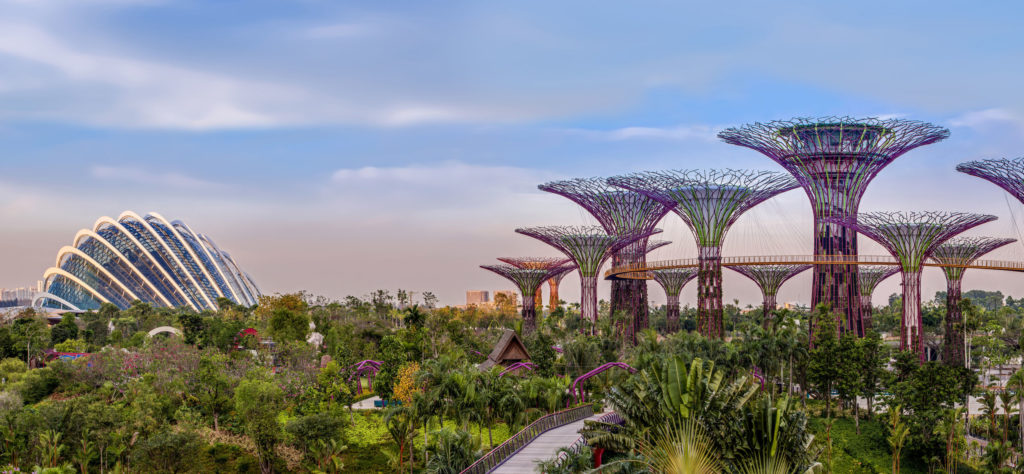 To start with, Gardens by the Bay comes on the 10th number of the list. This garden is popular for horticulture and there are various trees planted here. The trees grown here can survive in any kind of temperature. There are 3 divisions in the garden namely Bay South, Bay East and Bay Central which are visited by many tourists each year.
There are many tourist attractions such as flower Dome, Cloud Forest, OCBC Skyway, Supertree Grove and many more. Gardens by the Bay have everything right from kids to adults.
9. Singapore Flyer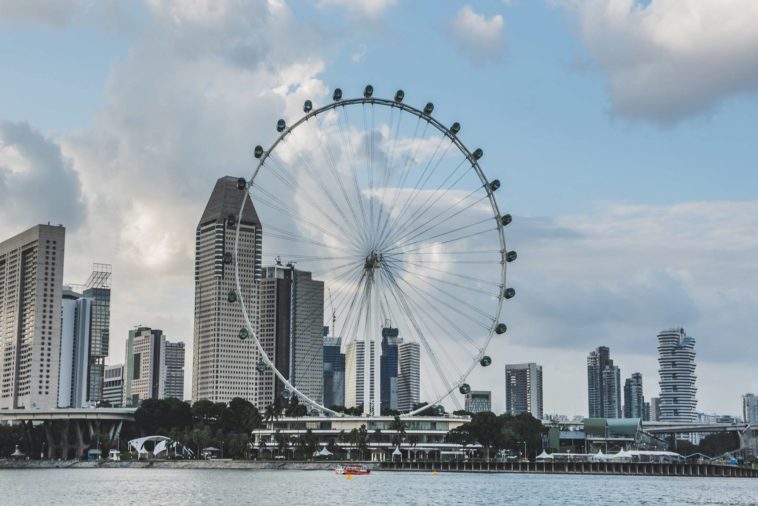 The next on the list is Singapore Flyer which is a Ferris wheel which was started in the year 2008. It has 28 air-conditioned seats in which 28 passengers can accommodate. Singapore Flyer is 541 ft. tall. The plans for constructing the Ferris wheel were undertaken by many project management companies.
Finally, after much deliberation, Arup and Mitsubishi Heavy Industries took up this project for designing and the wheel covers an area of 172,000 sq. ft. There are other facilities in this flyer such as lifts and wheelchair ramps.
8. Botanic Gardens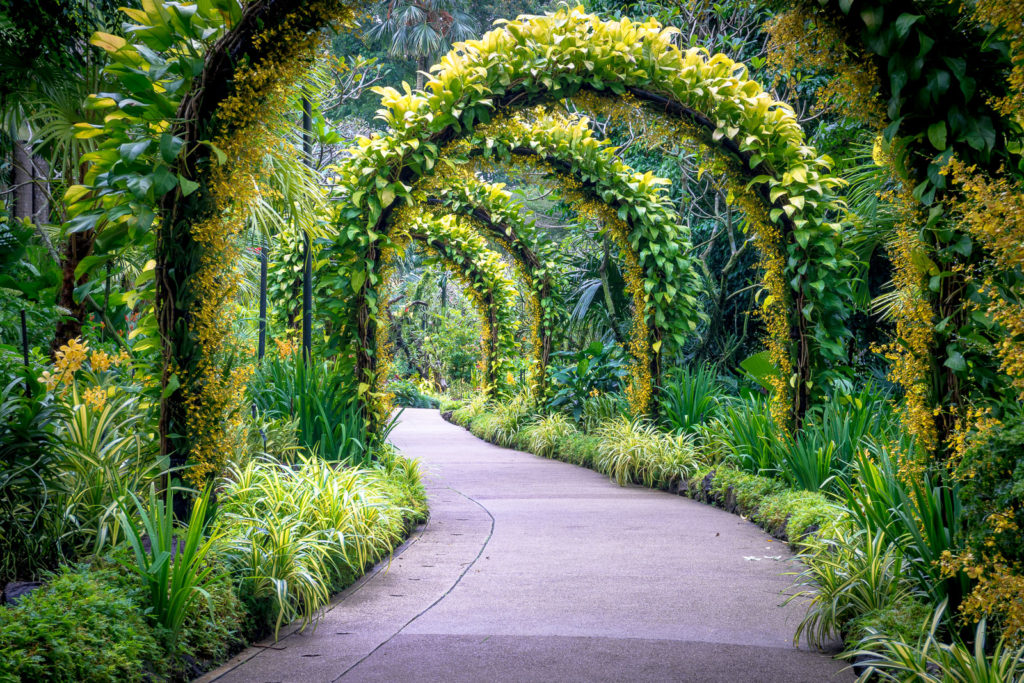 The Botanic Gardens are very old gardens situated at Singapore's Orchard Road shopping district. They are listed in the UNESCO World Heritage Site list. This garden was created in the year 1859 by agri-horticultural society. There are many tourist attractions in Botanic gardens such as the National Orchid Garden which has more than 2000 types of orchids.
Burkill Hall is another site for visitors and it is a plant bungalow where one can see different orchids such as Dendrobium Elizabeth, Renantanda Akihito, and many others. There is also a rainforest and ginger garden.
7. Little India and Arab Street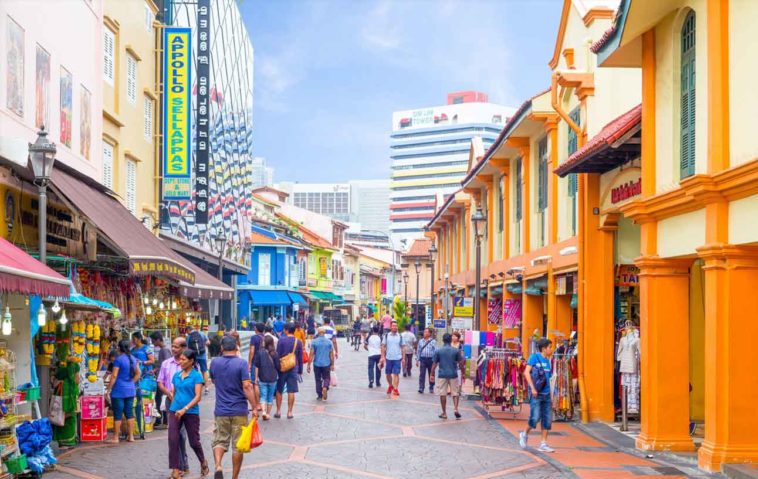 Little India is just similar to the streets of India where there are many shops of clothes, electronics, fruits and vegetables, and many others. There is a Kali Amman temple which is the most beautiful Indian temple in the world. The Mustafa Center is another famous spot for shopping for both men as well as women.
Arab Street is also a good tourist attraction in Singapore. It has many restaurants serving the best of the delicacies. The Sultan Mosque is one of the most wonderful mosques with the big praying hall.
6. Raffles Hotel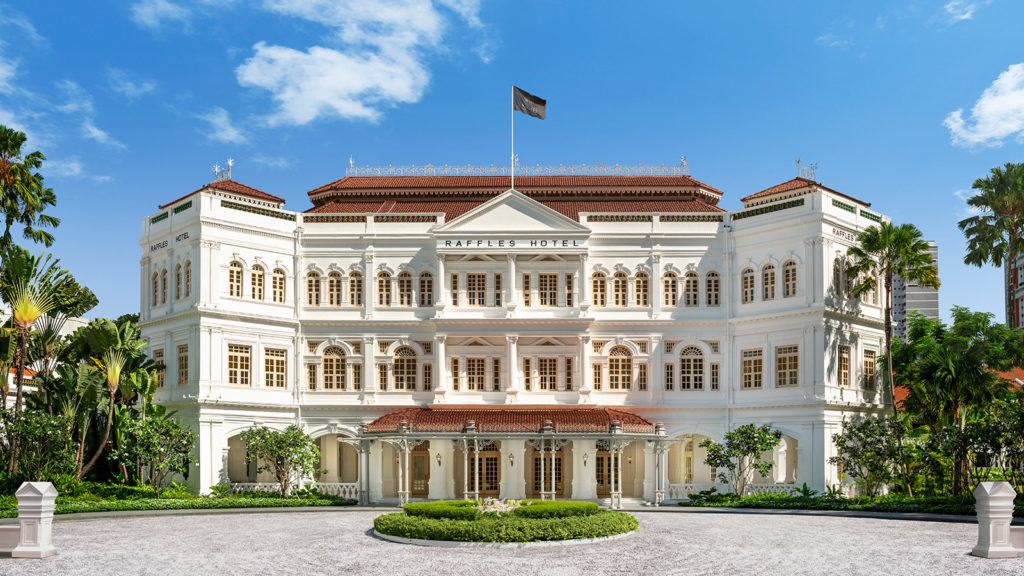 The next on the list is Raffles Hotel which is a royal hotel in Singapore with colonial architecture. It was created by Armenian hoteliers in the year 1887. First, it was opened as a private house and later on, 3 new buildings were constructed in this place.
Raffles Hotel has a shopping center with 40 boutiques. There are also many restaurants serving the best of Singapore dishes. This hotel has been shown in many films and television series.
5. Universal Studios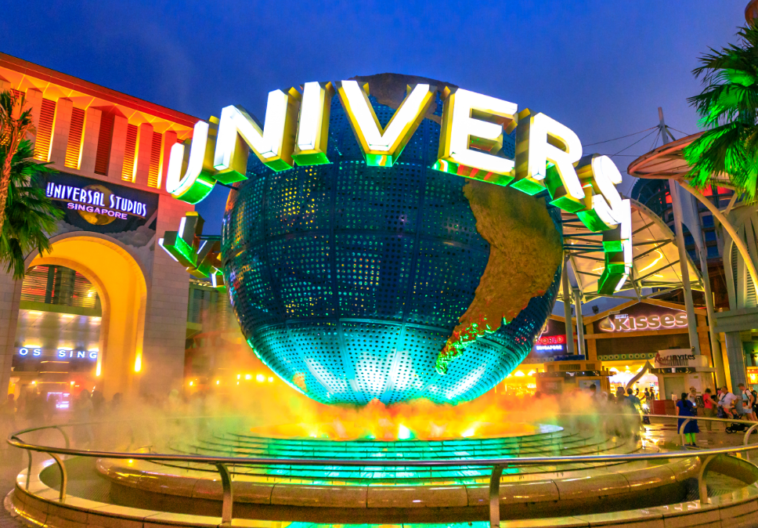 Universal Studios is an amazing park in Resorts World Sentosa on Sentosa Island, Singapore. More than 2 million visitors have come to now to watch this theme park. The area of the park is 49 acres in size. There are 24 tourist attractions here. The 7 themed zones situated in this park show in a different way their character appearances, dining, and shopping areas.
There are other attractions such as Battlestar Galactica which is a castle and there is a live show of monsters. There are food stalls and retails stores for the refreshment of tourists.
4. Changi Chapel and Museum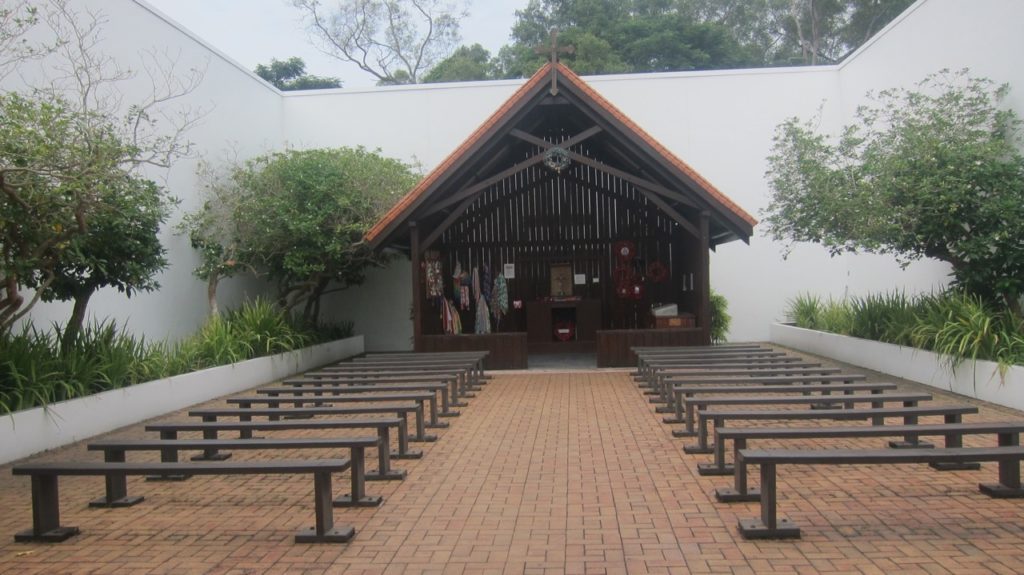 This museum was constructed during the Second World War and it describes the history of Singapore. This museum started in the year 1980's but rebuilt in 2001. The museum has a large collection of artworks and photographs.
The sketches of William Haxworth are another must-watch attractions that were given by his wife to the National Archives of Singapore. There are also many beautiful paintings made from a watercolor by Mary Angela Bateman.
3. S.E.A Aquarium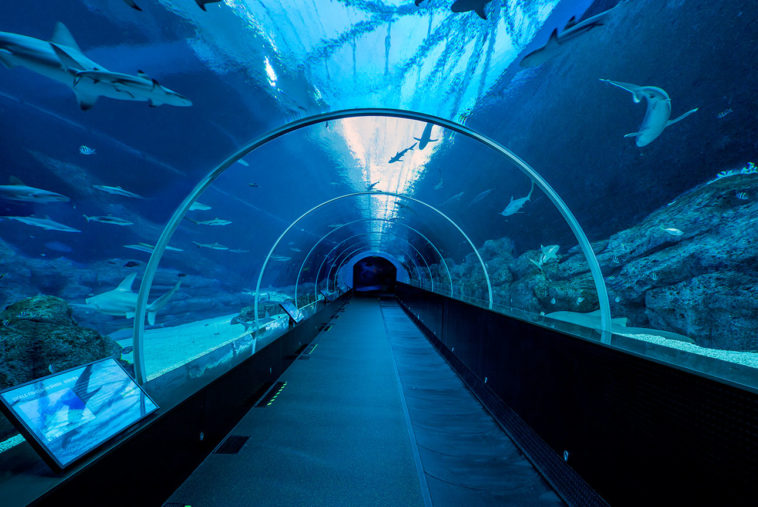 If you love scuba diving then S.E.A Aquarium is one of the most amazing tourist attractions in Singapore. This aquarium has more than 800 species of marine animals. You can enjoy the oceanic view here and click the pictures of the colorful sea bed and various animals such as sharks, turtles, and dolphins.
You can swim along with lovely dolphins and other marine animals. It gives an amazing experience of the ocean with clear blue water and aquatic animals all around.
2. Punggol Waterway Park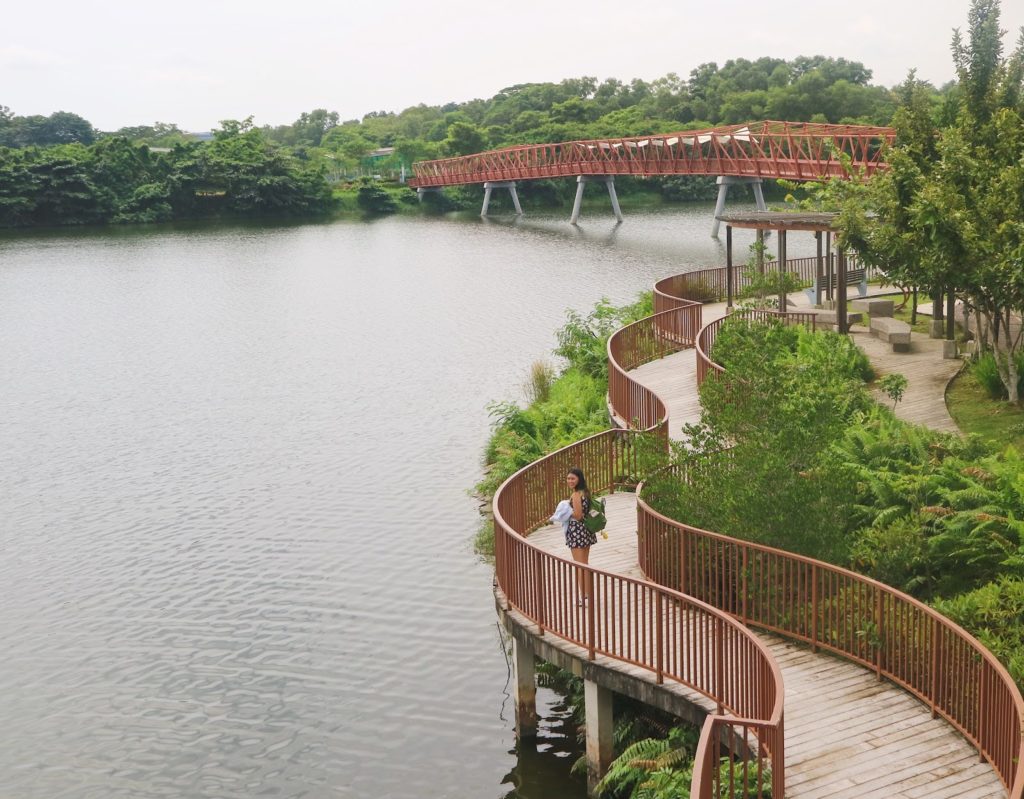 Punggol Waterway Park is situated in Sentul Crescent. It is a lovely waterpark for recreation of all age groups. There is a path for cycling and jogging where many visitors enjoy the scenic beauty of the park with greenery all around. There are many kinds of birds which gather here in the park. There is a playground for children.
1. Singapore Zoo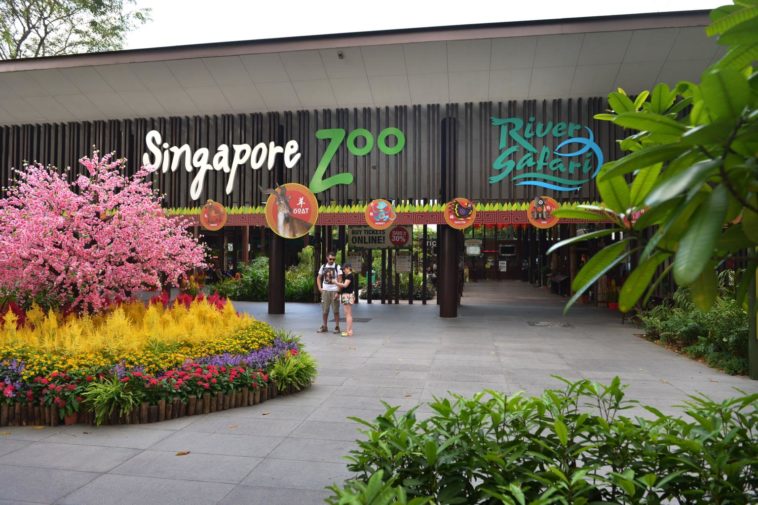 At number 1, it is Singapore Zoo which is one of the best tourist attractions of Singapore. There is Night Safari and Jurong Bird Park near to this zoo. There are about 315 species of animals found in this zoo. Around 1.7 million visitors come here every year. The zoo has open places to view animals and there is the highest number of orangutans in this zoo. There are many events organized here such as Forest lodge, Pavilion-By-the Lake and Garden Pavilion.
Singapore is waiting for you so pack bags for this holiday in Singapore with beautiful landscapes and waterfalls and natural scenic beauty.
Top 10 Tourist Attractions In Singapore
1. Singapore Zoo
2. Punggol Waterway Park
3. S.E.A Aquarium
4. Changi Chapel and Museum
5. Universal Studios
6. Raffles Hotel
7. Little India and Arab Street
8. Botanic Gardens
9. Singapore Flyer
10. Gardens by the Bay