Plants are a great addition to any home because they bring warmth and contribute to a beautiful aesthetic. Many people have had bad experiences with plants because they have not treated them adequately, so plants could not survive in such conditions. If you have had such a situation before, it is possible that you gave up growing plants and turned to artificial flowers or other types of decoration. However, before you completely give up on having the plants in your home, we suggest that you consider succulents. They are very easy to maintain and do not need much attention, and you can also find them in a variety of shapes and shades. In case you decide to get succulents, here are some ideas on how to decorate your home with them.
1. Combine several different types of succulents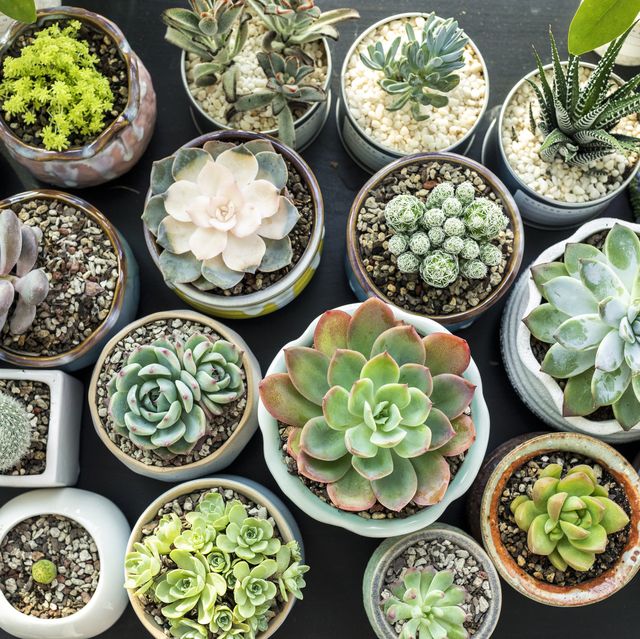 Although they may seem uninterested, succulents actually enjoy the company very much. You can combine several different types of these plants and get an interesting arrangement that will decorate your home. Choose succulents with different shades of green and unusual shapes. We suggest that you organize them in a pot of a simple shape and design so that it does not look too tacky.
2. Combine simple succulents with unusual pots
If you prefer minimalism, it is a great idea to choose completely simple succulents that will be a nice addition to the kitchen, living room, or bathroom. Put them in one-color bowls and enjoy minimalist but effective details. And if you find it too boring, get pots that stand out. Dishes of different colors and designs will make your home shine and look unusual with minimal effort.
3. Sequins never go out of style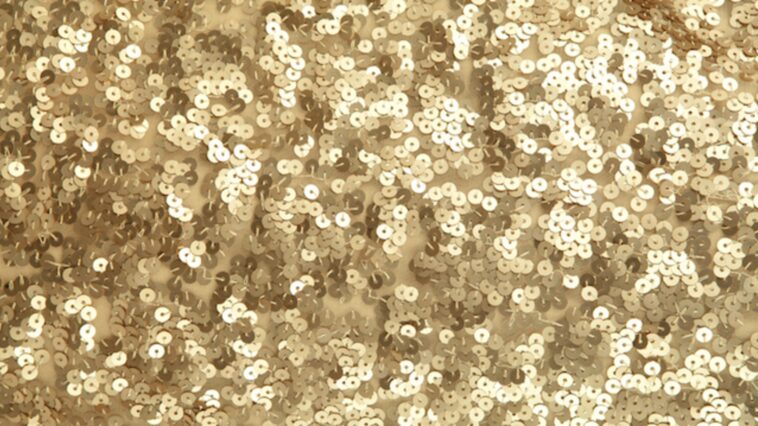 Succulents are very interesting and represent a real refreshment for the home. However, if you want to go one step further, we suggest that you consider putting them in bowls that you will decorate with sequins. Sequins never go out of fashion and can refresh any space. If your home is simply decorated, then succulents with a few sequins here and there can make space stand out and provide it with a completely different atmosphere.
4. Put the succulents into the glass terrariums
Glass terrariums can be a great choice for succulents. They need to be of an optimal size so that succulents can be adequately planted and have enough space. This can be a good option if you want something sophisticated and simple, yet effective enough to make your living space more enjoyable.
5. Succulents and bronze details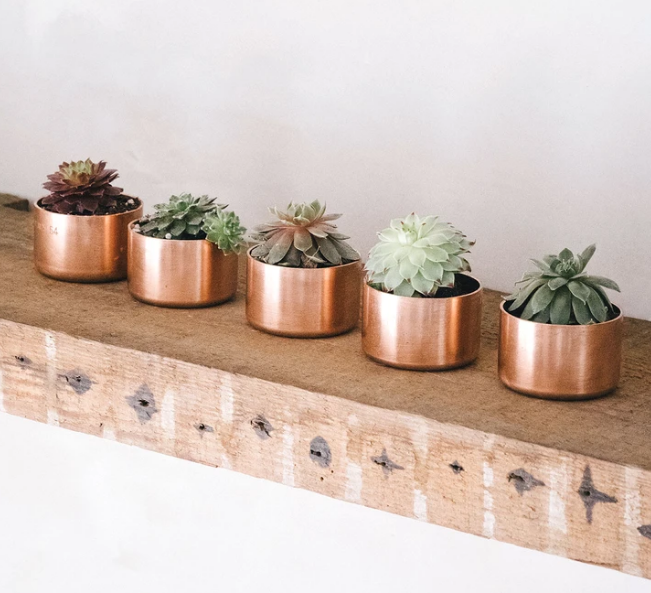 The green color of succulents goes well with white and bronze tones. When it comes to such unusual colors, it is always a good idea to choose completely simple succulents that are as dark green as possible. This shade goes perfectly with white pots and a bronze plate on which you will place these arrangements. You can choose other bronze details that will match your furniture and the rest of the interior. You can find a huge selection of succulents at succulentmarket.com and choose the ones that fit perfectly into your decoration idea.
6. Succulents floating in the air
If you have a piece of wood and thread, you can make a small swing for your succulents in a few steps. Floating succulents are a cute addition to your home that can completely refresh the space and make it much more interesting. If you are creative and love DIY projects, this can be a fun and rewarding activity to add something beautiful to your home.
7. Succulents and clay pots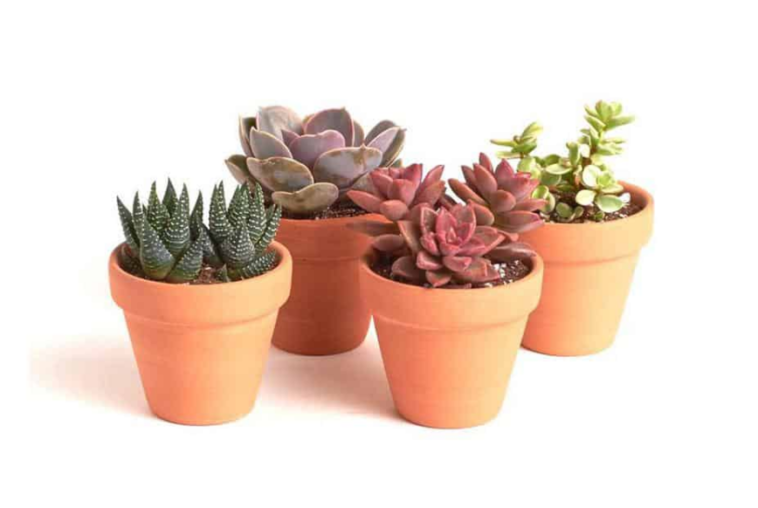 This is another interesting DIY project that you can have fun with if you enjoy such activities. Surely somewhere in the house, you have clay pots that are of no use. With a little paint, a brush, and a lot of creativity, you can create new pots in which to put your plants. You will be satisfied because your home will be decorated with beautiful details that you made yourself.
8. Choose rustic
In case you own some pieces that are antiques or have a rustic style, it is a great idea to refresh them a bit with the addition of succulents. Since these items are mostly earthy or other natural colors, they will fit perfectly with the plants and together will be an interesting detail for the living room or bedroom.
9. Make a wreath of succulents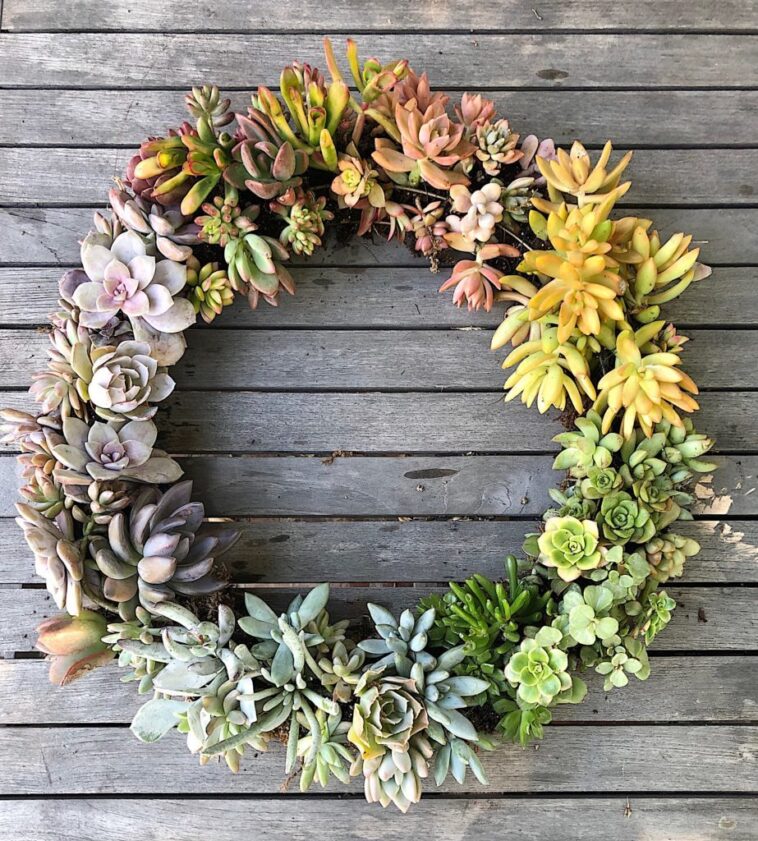 A wreath made of different plants is always a beautiful detail for the front door or the wall of the living room. So why not make or buy a wreath of succulents. Depending on what style you like, you can combine succulents with other plants, and you can also choose something simpler, such as succulents that differ in size or shades of green. This kind of decoration can be found in flower shops or you can make it by yourself. Also, you can organize a family activity that will include all family members making wreaths of succulents together. That way, the whole family will have fun and bond, and you can also hang the result of your work on the front door and enjoy the landscape every time you come home.
10. Dedicate part of the room to succulents
Another great idea for home decoration is to make a shelf on which you can place all your succulents. This can be a great choice if you own a lot of these plants because you will have a part of the house that will be dedicated to your little friends only. Of course, we suggest that you leave enough space for new members to join the party.
Conclusion: Succulents are one of the few plants that do not require much effort to look beautiful and live long. With a minimum of dedication, you can enjoy live plants that decorate your living space and make the atmosphere much more pleasant. With these ten tips, you can find the type of decoration you like the most and organize succulents so that they fit into your interior and make it much more aesthetically appealing. There is an infinite number of ideas, and you just need to let your imagination run wild and use your creativity to create interesting details for your home.