Europe is one of the most famous travel destinations for many tourists all over the world. The mesmerizing nature of Europe with amazing nightlife, sea beaches, ice glaciers, and many more beautiful factors constitute Europe. There are many exquisite places in Europe which one must visit to explore more of the culture, history, and architecture of the continent of Europe.
Spain is one such beautiful country with breathtaking nature spots, artistic structures, modernized buildings, and wonderful culture. It has everything which a traveler wants to explore. It has rivers, mountains, waterfalls, clubs, malls, and whatnot. Barcelona is another famous place for tourist destinations which one must visit in his life. Today, the article is about the Top 10 Places To Visit In Barcelona.
10. Museu de Zoologia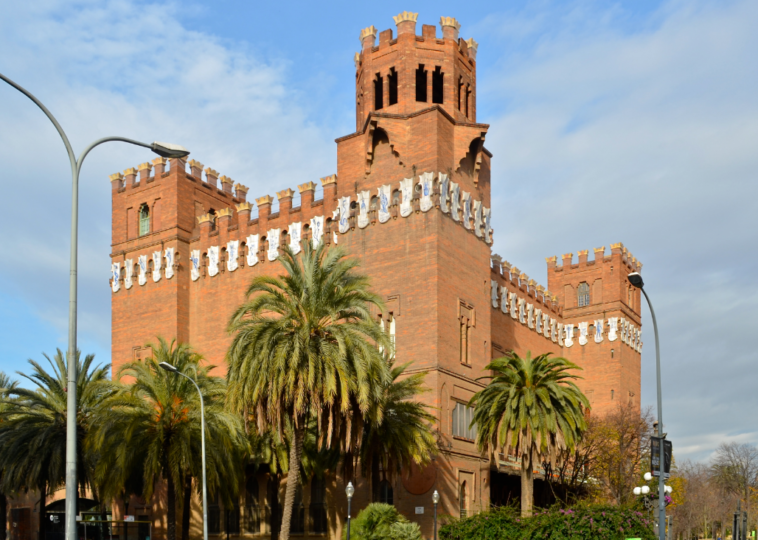 This museum is one of the most popular tourist destinations in Barcelona. It is located in the artistic and historic building Parc de la Ciutadella. There are 3 towers in this vicinity. This museum has skeletons of some of the animals such as fish, insects, amphibians, mollusks, and many other reptiles.
This museum is often visited by students of the university and the collections of these skeletons are used for research purposes. There are also shells and eggs of birds for giving knowledge to the students.
9. Montjuic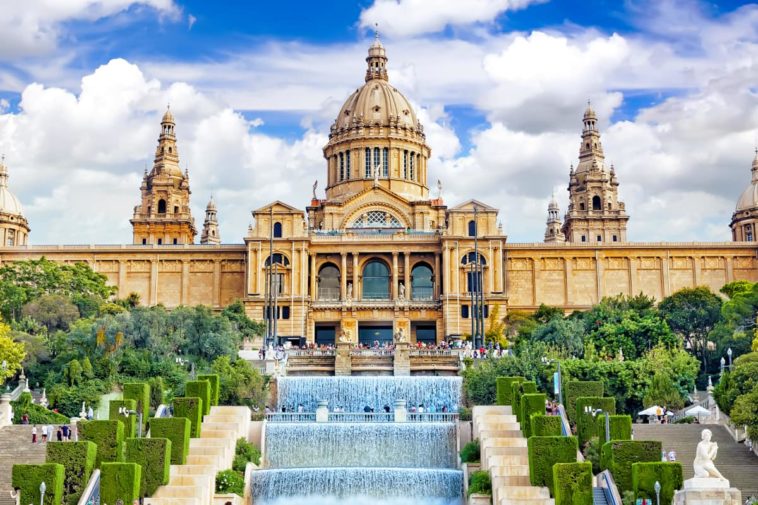 Another beautiful place on the list is Montjuic. It is a hilly region in Catalonia, Spain. It is a landmark specifying the Jewish culture. There are Montjuic Castle and various other historic sites for tourist attraction.
The other attractions include the Olympic stadium and the Font Magica fountains. The villages of Poble Espanyol depict the Spanish architecture and rich history. There is an art museum, cemetery, botanical gardens and lots more to explore in Montjuic.
8. Park Guell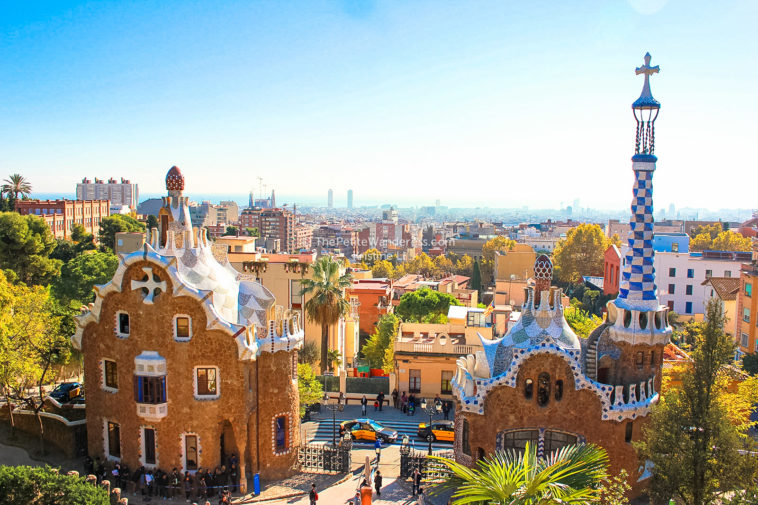 On number 8, it is Park Guell which is a wonderful place full of gardens. It is listed in the World Heritage Site by UNESCO. This place shows the style and work of the architect from the 20th century. This park has a combination of modernized as well as ancient culture.
The entrances are made in a unique way with the big dragon. The terrace of Park Guell consists of the Gaudi's mosaic work. The special design of sea serpent on the main terrace is something different though. There is a huge variety of wildlife in the park with many species of parrots and eagles.
7. Quadrat d'Or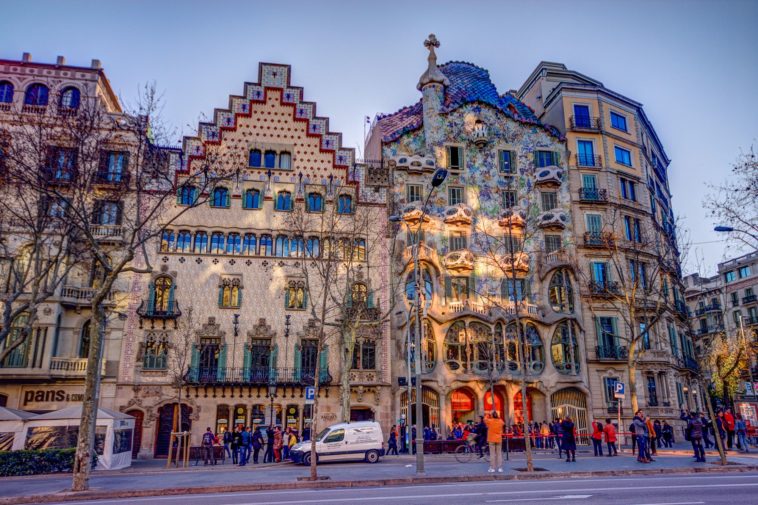 Quadrat d'Or has some of the most beautiful and colorful homes. The buildings have unique designs with bright colors. The interiors of the homes are just breathtaking with facades, different materials such as wood, glass, and ceramics.
On the other side of the city, there are beautiful and decorative homes by some of the greatest architects like Gaudi and Puig I Cadafalch. It is a must watch place in Barcelona and you will surely wish to take home in one of these artistic homes made in a special way.
6. L'Eixample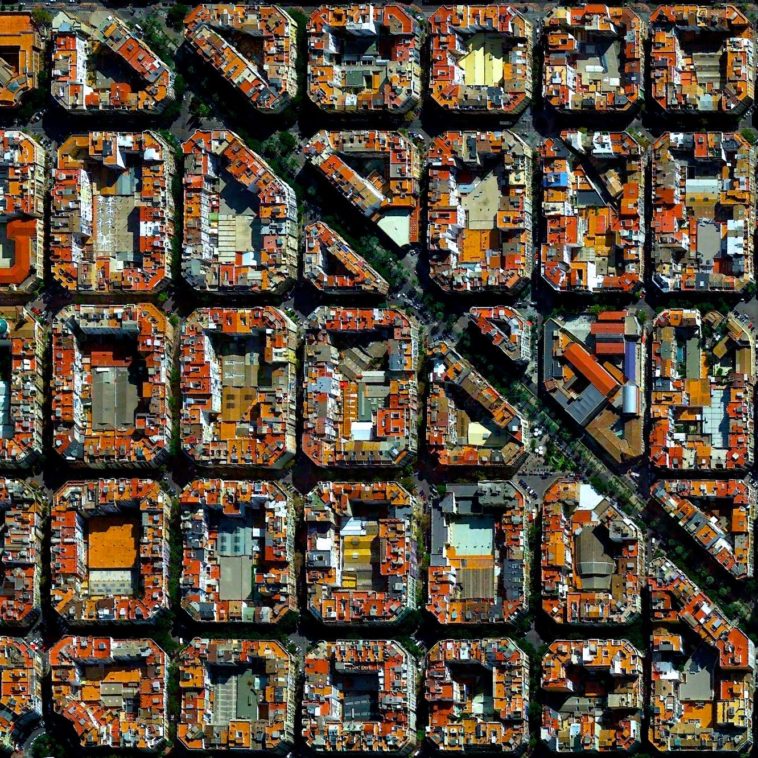 L'Eixample has many towns which are made in the style of the 19th and 20th century. The square blocks and straight streets are some of the characteristics of this place. There is a library in this town with many other attractions for tourists such as Casa Batllo and Casa Terrades.
All the buildings and structures made in this town have a square shape and the architecture is just awesome with different colors and unique designs in each block. The grid pattern is the most distinct feature here by which L'Eixample is very famous for.
5. La Rambla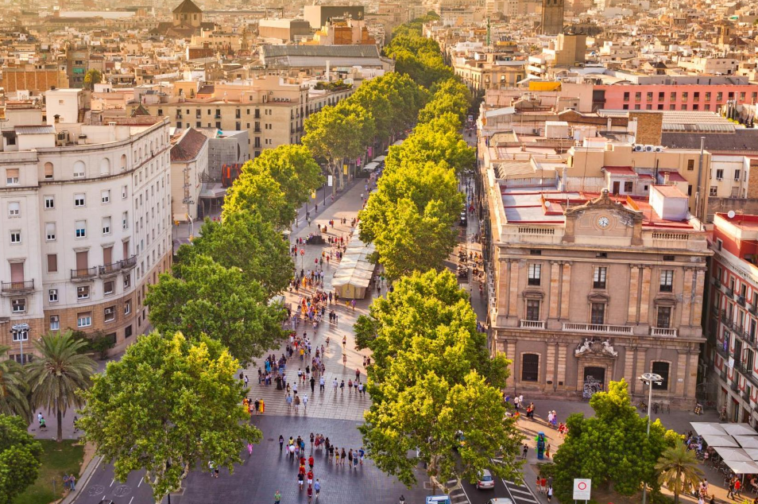 La Rambla is a special which has a long chain of trees. It is one of the most visited places in the central part of La Rambla. The famous tourist attractions include a mall, Christopher Columbus monuments, cafes, and kiosks.
Due to the greenery all around the street, La Rambla is a very popular tourist spot in Barcelona. The Church of Bethlehem, flower market, opera house, and many other beautiful spots are now made in this wonderful lane full of trees.
4. Monestir de Pedralbes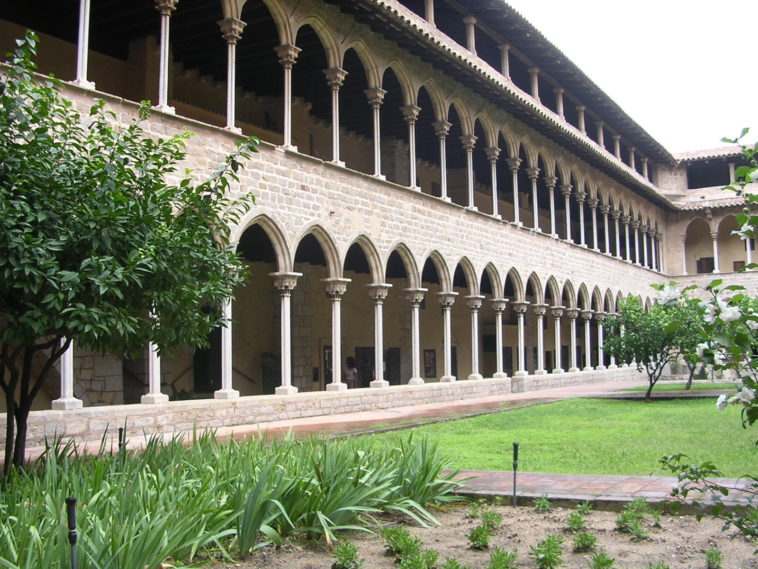 The monastery of Pedralbes is situated in Catalonia, Spain. It is a museum where collections of houses made in Spanish style are kept. This monastery has beautiful white stones in its interior and there is a series of walls. The structure depicts the Gothic architecture.
There is a garden here with orange trees and palm. The Chapel of St. Michael shows many exquisite paintings made by Ferrer Bassa which belong to the 13th century. It is a calm and quiet place where your mind will feel fresh.
3. Camp Nou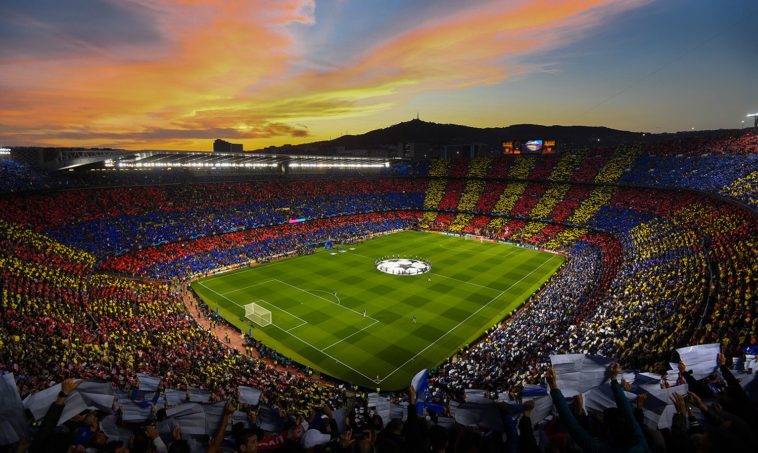 If you are in Barcelona, how can you just miss a football match at Camp Nou? It is a football stadium in Barcelona where many popular football matches are played such as the European Cup, FIFA World Cup and football final match at the Summer Olympics of the year 1992. This stadium has been constructed several times and designed by different architects.
Camp Nou was the place where Pope John Paul II had celebrated mass. There are also many musical concerts and other events every year at Camp Nou. Famous artists such as Michael Jackson, Julio Iglesias and many others have performed here.
2. Barri Gotic (Gothic Quarter)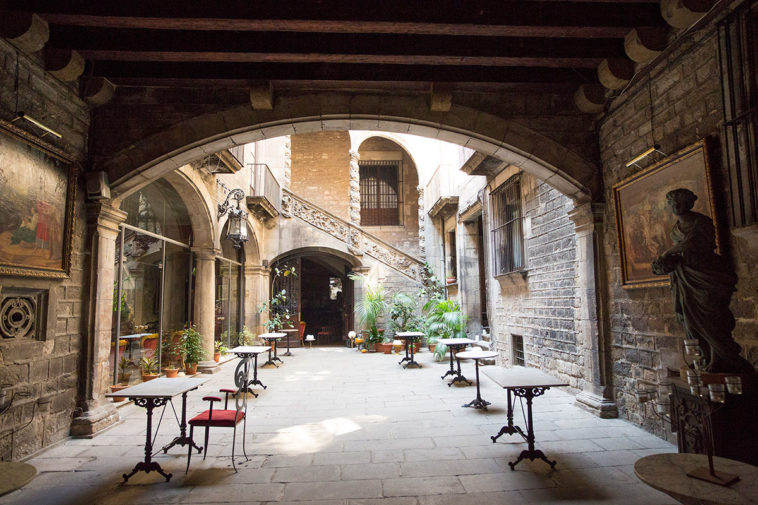 Barri Gotic is a beautiful tourist attraction situated in the district of Ciutat Vella in Barcelona. The quarter has the architecture of Roman style and medieval period. There are many streets with numerous plazas in this place.
The tourist attractions include Santa Maria church, Cathedral of Santa Eulalia, Basilica of La Merce and many more. Barri Gotic is a must watch place if you are interested in knowing more about the history and culture of Spain.
1. Museu Picasso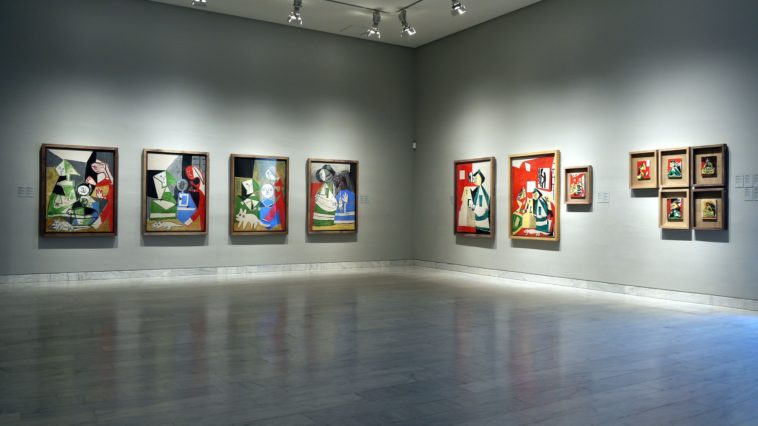 At number 1, it is the house of art by a famous artist in the world, Museu Picasso. This place has the most beautiful works of artist Pablo Picasso. There is a total of 4.251 works by Pablo Picasso here. There are five houses in this museum which comprise of Palau Aguilar and a palace of the medieval time known as Palau Baro de Castellet. The other 3 houses are Palau Meca, Casa Mauri, and Palau Finestres which reveal Roman culture and architecture.
Spain is a perfect place for anyone who really loves traveling. It has everything that a person wishes to see in his life.
Top 10 Places To Visit In Barcelona
1. Museu Picasso
2. Barri Gotic (Gothic Quarter)
3. Camp Nou
4. Monestir de Pedralbes
5. La Rambla
6. L'Eixample
7. Quadrat d'Or
8. Park Guell
9. Montjuic
10. Museu de Zoologia