Recently, there has been global domination of "K-culture" through Korean pop and Korean dramas. Several non-Korean fans want to visit South Korea. You can make your dreams come true and experience the things you have seen on television.
South Korea is a mixture of traditional and modern sights. Its meaningful attractions will make you smile all-throughout your stay in South Korea. Before you take flight, ensure you have booked and brought every essential you need. Make your trip convenient.
1. Enjoy Korean Food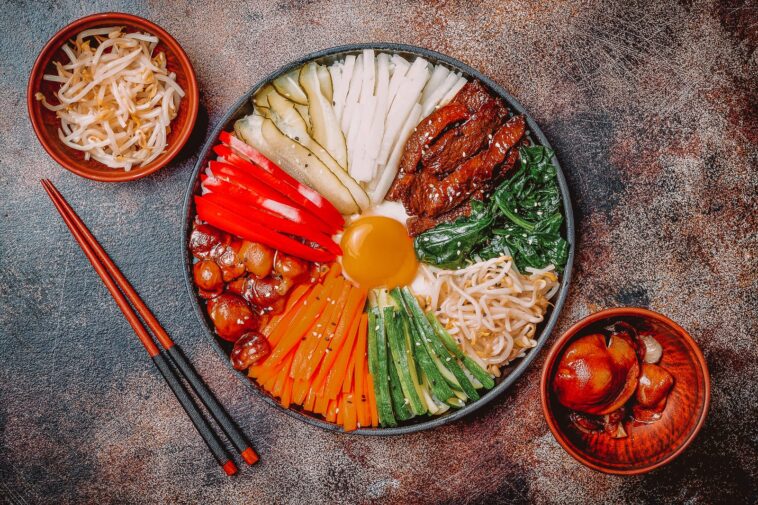 You will never get hungry while walking along the streets in Seoul– there are several delicious street foods you can try! Including the ones you usually see in Korean dramas– kimbap, hotteok, tteokbooki, and their chicken skewers!
If you are a seafood lover, you will love to trip to Noryangjin Fisheries Wholesale Market. You can buy affordable seafood at their market stall and look for a restaurant that can cook for the fresh seafood you bought– yep! You could do that, and they will only ask you for a small fee.
Recently, kalguksu or knife-cut noodles have gained popularity after being featured in the documentary series of Netflix, Streetfood: Asia! You can have the famous klagaksu and prepared by Choo Yoon Su (the one that has been featured in the documentary) at her stall in Gwangjang Market.
Fill your stomach with every delicious Korean food you commonly see in Korean dramas. Surely, you want to try those foods so bad!
2. Go for a Sightseeing Tour Around Seoul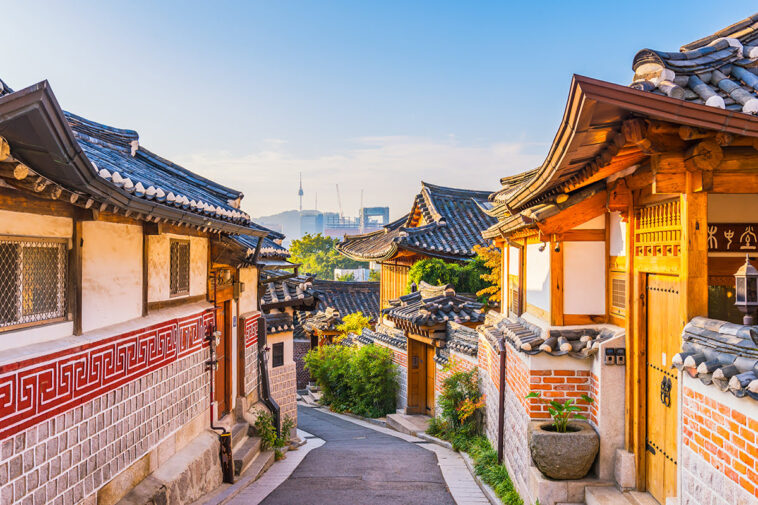 Travelers want to experience the beauty of Seoul– how its beautiful sounds and sights resonate with its street. Seoul offers several things– from traditional sceneries, relaxing parks, and cafes. They are coupled together for travelers to have a sightseeing tour easily.
Check out the following to-dos and go-to's. You will see the filming locations of your favorite K-drama series. Wander through the beautiful and dramatic streets of Seoul, South Korea.
3. Visit Amusement Parks in Seoul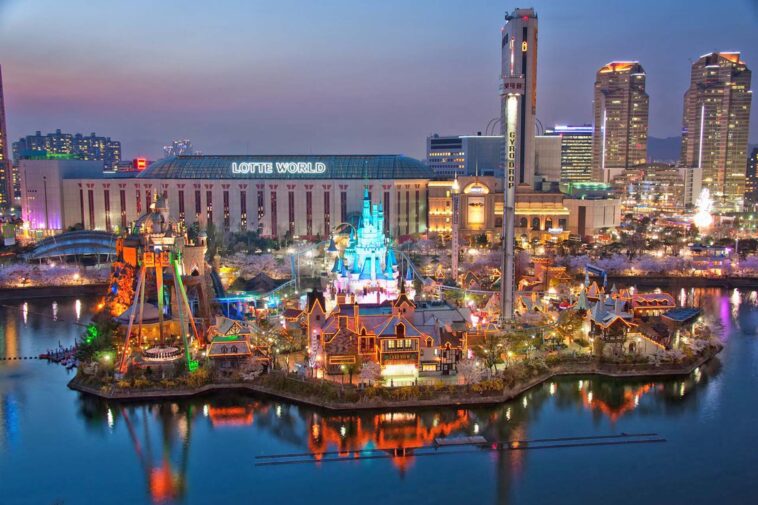 Seoul has several amusement parks, and the best ones are Lotte World and Everland. Lotte World is the largest indoor amusement park. If you wish to experience both indoor and outdoor, then Lotte World can grant your wish. Both sides of the park are open all-year-round. However, if you will visit South Korea in winter, they will only open the indoor section. Thus, if you want to experience both "worlds," skip the winter season.
Everland is the best amusement for adrenaline junkies! Ride their renowned T-Express ride– your soul would jump over that 100 miles per hour speed! Aside from the outdoor ride experiences, you can visit their zoo. They house pandas, lions, giraffes, and the most famous Korean-speaking elephant. Yup! You read it right, and it mimics what its handler says.
4. Witness Traditional Sights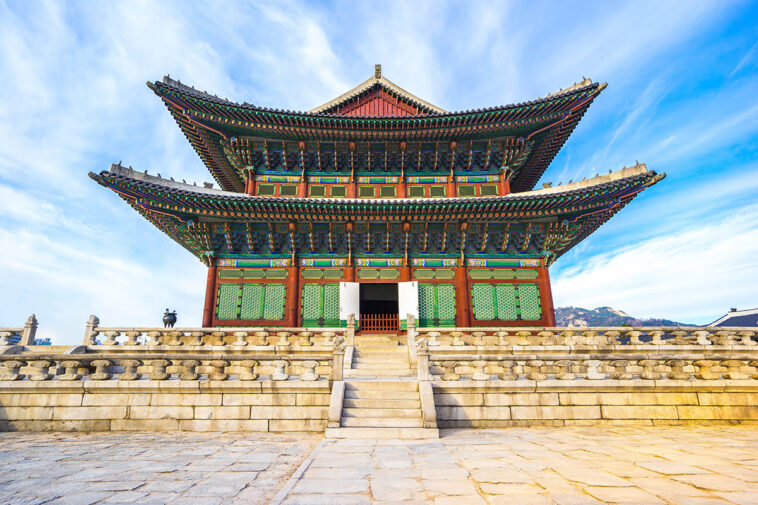 If you are curious about the ancient history in South Korea, you can witness their past by visiting Gyeongbukgong Palace, Changdeokgung Palace, and their free museums that you can visit.
Although there are five palaces that you can find in Seoul, these two are the most visited ones. Changdeokgung Palace was built in 1405 C.E., and the second one was built in the Joseon Dynasty. The UNESCO World Cultural Heritage has recognized the palace. Besides its traditional setting and the historical facts, you can find in the palace, take a special tour of The Secret Garden. You will be amazed by the different tree specimens the palace holds.
Meanwhile, the Gyeongbokgung Palace is the most interesting of them. It has the largest area, as it houses 14 restored buildings. You will know that it is the most ornate palace among the five because of its notable spots– Hyangwonjeong Pond and Gyeonghoeru Pavilion. Both remained even after the palace destruction in the 16th and 20th centuries.
Aside from the ornate inside Gyeongbokgung Palace, the Royal Guard Changing Ceremony is what you should not miss in the palace. The ceremony happens between 10 AM to 3 PM, every hour.
If you wish to see more of the rich history of South Korea, you can visit their free museums. While you are visiting Gyeongbokgung and Changdeokgung Palace, visit the lovely neighborhood of Bukchon Hanok Village.
5. Sightseeing on a Bicycle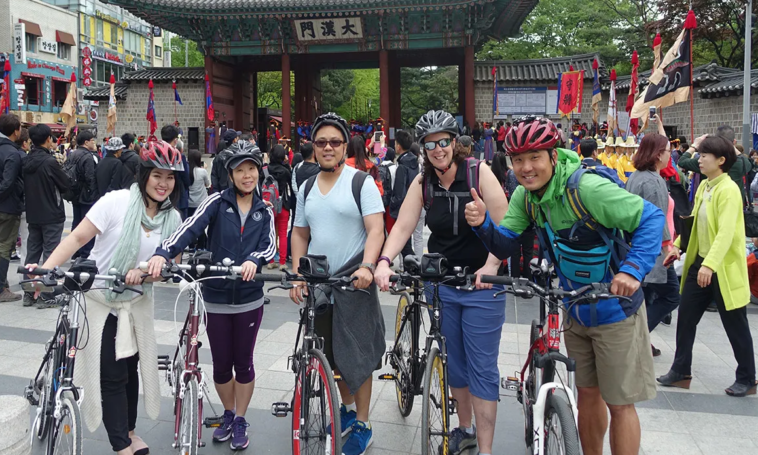 If you want to enjoy South Korea's nature, you can rent a bike and have a sight along the Han and Nakdong rivers' bike express. You will see how beautifully structured South Korea is– you will take a view of their traditional hanbok villages, Buddhist temples, and other sites recognized by UNESCO World Heritage.
Do you still want to see more of South Korea? You can visit and do several things in South Korea if you know how to manage your time well unless you plan to stay there for a month. A week-worth of stay in South Korea can already bring you to several places and enjoy several things the Korean way.
How can you enjoy your week-long trip to Korea?
Ensure you have booked a hotel or Airbnb that's near the places you want to visit. Pick a place where you can easily visit a convenience store, transportation, and commercial laundry service like Liox Laundry.
Pack lightly. If you are worried about your outfit, go to a laundry service. You can dine out while waiting for your laundry to finish. You do not have to carry a week-worth of clothes to South Korea. Bring the outfit you want but do not overpack.
Bring your friends or significant other with you! Do you want to go alone? That's not a problem. You can enjoy the trip by yourself too! After all, we need time for ourselves, and if South Korea is your dream destination, you will surely enjoy every mile.
Do all the things mentioned above– go for a food trip, enjoy a bicycle ride, have fun around South Korea! Get a feel of the daily life in Seoul.
Save these go-to places and to-dos on South Korea. Create a bucket list that you won't forget!