When you are running a business you often have to face workplace safety and security issues. Paying little heed to these issues can cost you your company's reputation and employee's trust. Here we have a complete security plan for you that will not only secure your company's environment but will lessen employee turnover.
1. Up-to-date Office Access System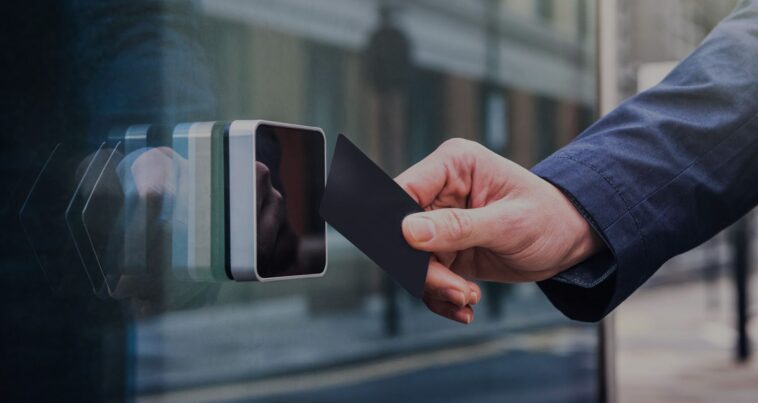 One of the imperative ways to implement a strong office security system is to install an efficient access control system. Office security can only be maintained if one keeps an eye on who enters and leaves the office. Keeping a record of your employees may sound easy but controlling visitors and guests is a hard nut to crack. In today's world of data, keeping your office information and documents is potent for competing with your companions in the business world. Therefore, highlighting the significance of an up-to-date office access system that will monitor who accesses the gates, the office building, and its infrastructure.
Entrance and exit gates
A strong access system lets watchful monitoring of the office gates. However, today it is aided with various innovative technologies like CCTV, card access system, fingerprint door opening, face recognition technology, and biometric identification systems. However, among these, the most cost-efficient and easy to install technology is the card access system. Most suitable for small businesses, or medium-sized organizations.
Card Access System
According to Union Alarm the latest technology of Card access systems is becoming a routine need in the official buildings. This access system used to enter the office building restricts unauthorized office entries. Moreover, the office access system automatically updates whenever these access cards are changed. Providing these specially designed access cards to the employees not only creates a sense of responsibility but also creates a sense of security in them. Visitors are granted a visitors card to prevent any trouble in security management and record keeping.
Likewise, for exit gates keeping a record of the employee exit time with the help of CCTV recording or digital record-making procedure not only help keep the office place safe but also help to monitor employee working hours and dedication.
Data Closet And Warehouse Areas
Network security should always be your priority. Access to the server and data closet door should be restricted. The same goes for the warehouse storage areas.
2. Employee Health Safety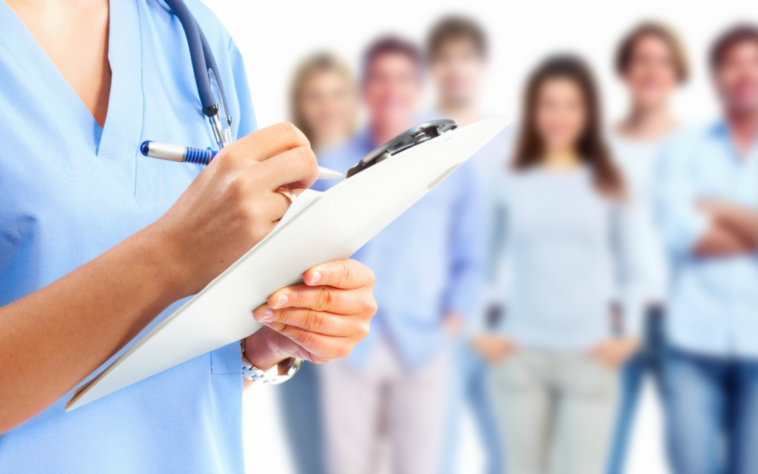 The recent prevalence of Covid-19 demands our office security system to modify to fit covid preventive measures in it. The latest mobile apps can be used for frequent employee health surveys. This can be a self-certified safety survey, where an employee ensures if he has or does not have symptoms of coronavirus. This can save this infection from spreading in the office. Moreover, these health surveys also motivate the employees and let them rely on their office for their safety.
Other than arranging health surveys, for preventing the coronavirus to spread in your workplace, a revival of office policy is needed. One cannot afford to handle his office with the same previous policies. Post-covid opening of the workplace demands policies about cabin placement, employee meeting timings, lunch intervals, and hygiene maintenance. Indeed, signifying a need to organize a zoom meeting or skype meetup to revive your office rules and regulation before opening them.
3. Wearable Technologies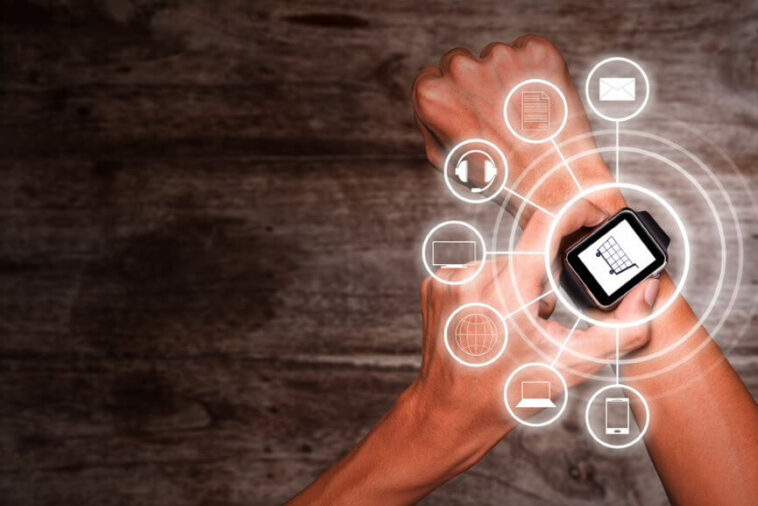 Innovative technologies have reached every nook and corner of the business world. Wearable technologies are one such example. These wearables are beneficial in enhancing employee safety and lessen the incidence of workplace injury and deaths. They are available in various forms. These are:
Physiological monitoring wearables: These wearables help to tackle health issues in their primary stage. Physiological monitoring wearables monitor worker's body temperature, heart rate, and fatigue level with a few chances of fluctuation or error. Overall, it is best to maintain your worker's health.
Environment monitoring wearables: Being careless about your workplace atmosphere and air quality can end in jail or heavy [penalties. These environment monitoring wearables are best to proactively lessen workplace health hazard pollutants and rays. These by alarming employees about atmospheric pollutants and measuring the air quality assist them to stay away from certain hazardous rays.
Proximity detection wearables: These work best for preventing employees from entering hazardous areas.
Exoskeleton or exosuits: Workplace accidents are common in construction industries. This not only results in loss of human resources but also shakes the trust of other workers. Leaving you in a miserable situation. The exoskeleton or exosuits assist employees in weight lifting and prevent the incidence of injury at your workplace.
4. Emergency Notification System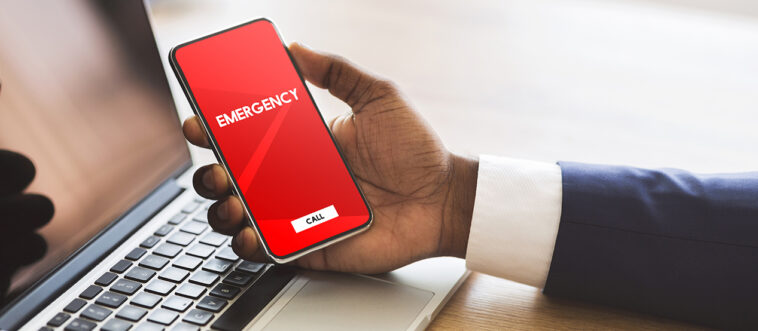 Emergencies are a part of life. While handling a company, you cannot survive without creating a proactive policy to deal with such circumstances. However, the policy must take advantage of the technological advancement and accessibility of the internet.
An online platform that lets you connect with all the office heads within seconds is what every employer will ever wish for. Apply this notification system in your workplace, so you can proactively resolve an issue without anyone else knowing about it. The increasingly mobile workforce and distributed campuses today demand such a communication platform. For example, in case of a data hack, you can promptly convey your message to close your office data network immediately. Making your damage much less than it would have been otherwise.
5. Tackling With The Cyber Threats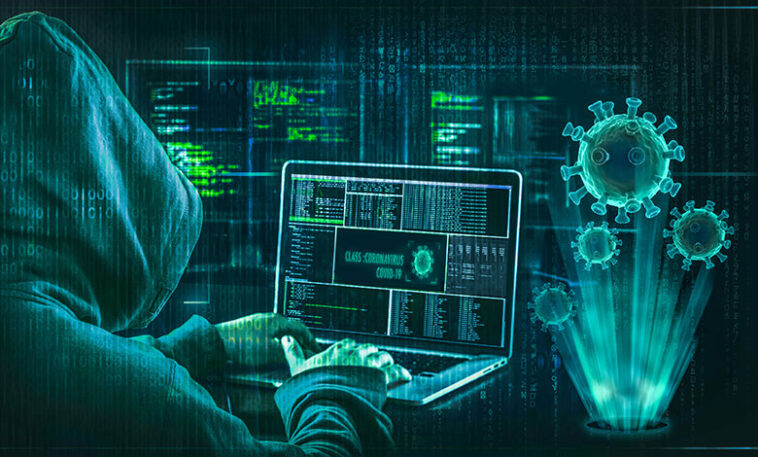 With the advancement in modernization and technology comes great threats and insecurities. In a business, the most important thing is your company's data and records. Any breach of your customer's privacy will put your company's reputation and reliability at stake. Moreover, a heavy ransom amount in case of ransomware will be enough to break the backbone of your startup business.
Therefore, demanding you assign a team of computer experts to take care of such data threats beforehand. Allow them to create frequent data backups. Install virus prevention software and cybersecurity systems for your office. Some companies, however, also take assistance from professional IT agencies working to tackle such attacks quickly. It is better to keep hiring them or to keep in touch with those agencies for your data protection.