You had never thought about it – traveling to Ecuador? Or where is it? What can I do there? Or what is interesting about it? Well, let me tell you that it is a little hidden paradise in South America. A small country, almost imperceptible on the map, not so popular as a tourist destination, but in recent years it has been known for its beautiful landscapes made known by travelers in their postcards that they spread on their social networks.
Ecuador is also known as the country of the four worlds. Space where you can have a cold of the Andes mountain range, the warm breeze of the Pacific Ocean, and the humidity and nature of the jungle, without forgetting the unique charms of the beautiful Galapagos Islands.
 But why visit Ecuador?
1. Its lovely people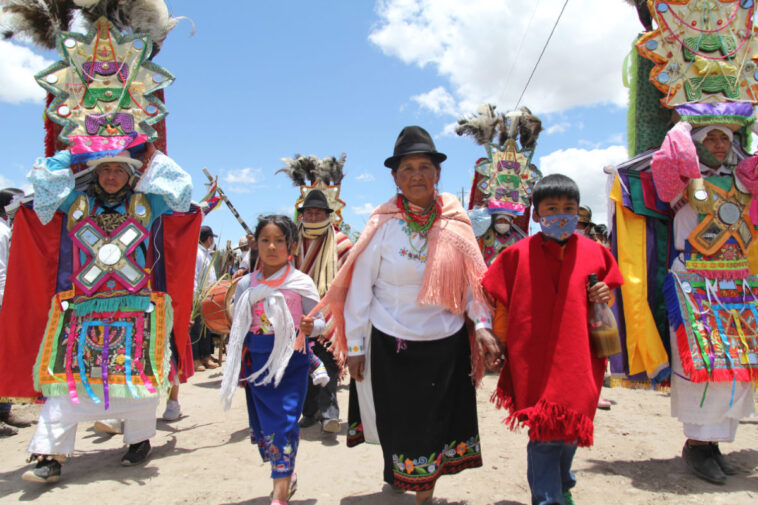 If you want to interact with friendly and very cordial people. Ecuador is the ideal place, they will always consider you part of their family if you are friendly and have a good conversation. Ecuadorians talk a lot, they can tell you many fascinating stories, fables, traditions, talk about politics, talk about the changing weather, the latest events, or simply recommend destinations to visit. Something curious is that wherever you are, you will always find a potential friend, it is easy as long as you are friendly and you can also share your experiences, if you speak another language you can learn Spanish quickly, but I do not assure you that you will learn to speak correctly because in Ecuador they speak with many colloquia.
2. Fascinating biodiversity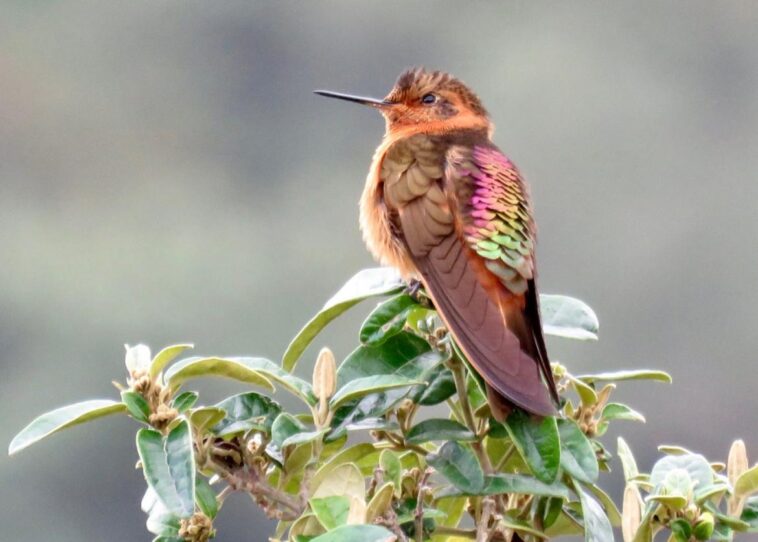 Many beautiful landscapes within walking distance between them. Did you know that Ecuador stands out for its biodiversity, since, being a small country, and its geographical conditions, make it so varied in its destinations, and the possibility of seeing the climate changes is amazing? In a short time, you can travel from the beach to a volcano with snow and then visit an indigenous community in the Amazon, all in a few days. You will save a lot of time and enjoy many places. All you have to do is investigate the most outstanding places in Ecuador and you will observe infinities of landscapes, both natural, urban, modern or ancient. All in a little place called Ecuador.
3. Traveling within Ecuador is a cheap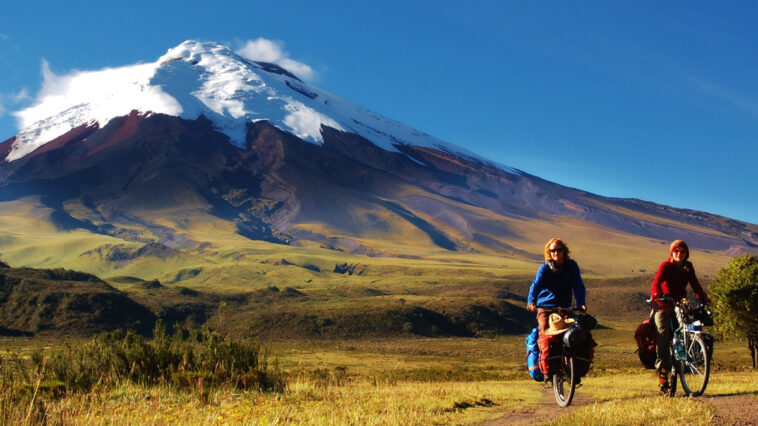 Ecuador is the only country that handles the dollar. It may seem a bit disconcerting at first, but its conversion is favorable. It is an inexpensive country, you can find accommodation between 15 and 20 dollars, have lunch for 3 dollars and rent a car for 60 dollars. If you are very thrifty, public transport is cheap, buying toiletries is also cheap and supplies for your trip are also at a good price. If you want to bring souvenirs or handicrafts depending on the place or the type of handicraft, you will find very affordable prices. It all depends on how you handle your trip and in what way you want to do it, you can always get things conveniently.
4. His story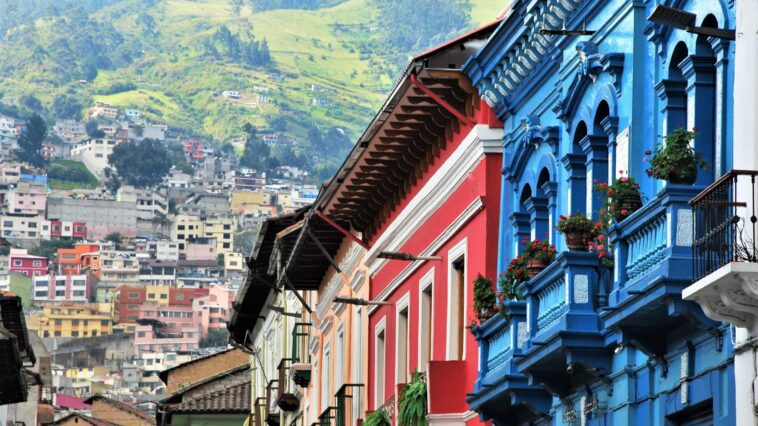 Visiting Ecuador takes you to an ancient time, the architecture of the colony is fascinating and Quito and Cuenca are the proof of it, its museums, cathedrals, and
neighborhoods are a delight that will take you to the past. However, you can also find places where the ruins of ancestral cities are preserved intact, such as Ingapirca and the Jaboncillo hill. Places that preserve the history of the pre-Columbian inhabitants. That make Ecuador a fascinating contrast.
5. Multicultural Tradition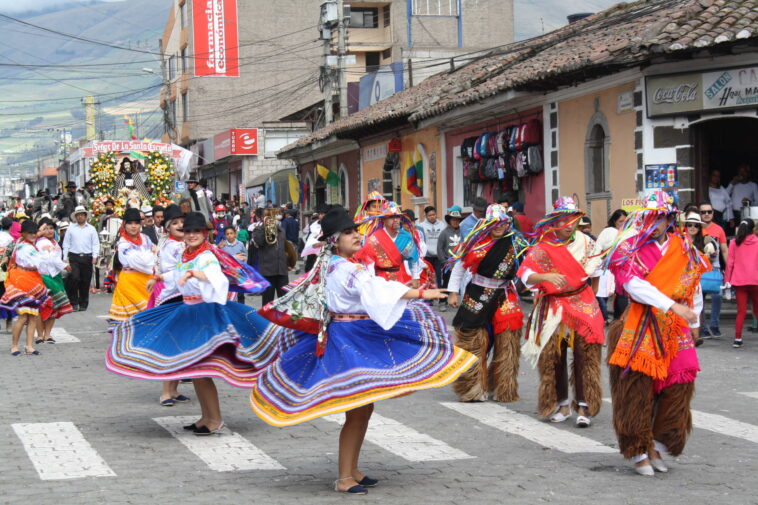 Ecuador not only has biodiversity, it is also the cradle of many communities and ethnic groups, here the cultural mix is something natural. Throughout the country, you can find museums that detail the way of life of these communities of ancestral origins and others that emerged from mixing with the Spanish. This has evolved into a miscellany of folklore and traditions with their own customs.
Here, for example, the toquilla straw hat or also known as Panama Hat stands out, the same that arises in the Montecristi communities on the Ecuadorian coasts, where the fine fabric of a hat has been transmitted from generation to generation. Many visit this destination to see and take home a hat handwoven by artisans who dedicate their lives to this art. For more information on Panama, hats visit >> EcuadorianHands.
6. Gastronomy that captivates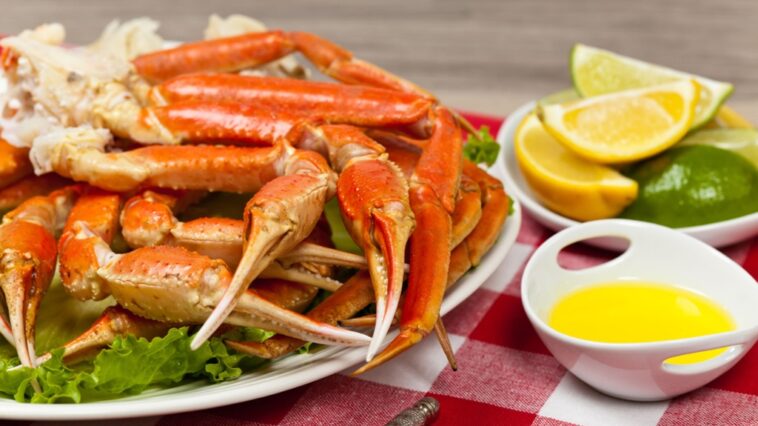 Food makes you fall in love, and when you visit a new destination you expect to try new flavors and delicacies that will explode your taste buds with pleasure. And you can get that in Ecuador, there are restaurants of all prices, and eat what you want, everything is generally good, but it depends on each taste. There is the encebollado, a fish soup, with onion and coriander, a tradition for the inhabitants of the coast. Ceviche, a delight of fresh seafood tanned with lemon and salt, something for strong palates. Bananas, cassava, and potatoes are the protagonists of many dishes, you can choose from so many delicious ways of preparation. There are also exotic delicacies, such as palm worms from the Amazon or roasted guinea pig from the sierra. If you talk to Ecuadorians, they will always recommend good food dishes and the best places.
7. Half the world and its phenomena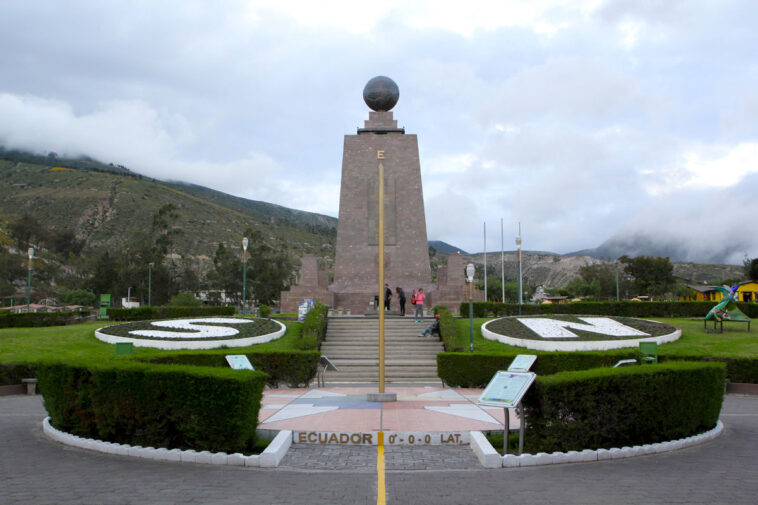 The famous equatorial line that divides the Earth between north and south, is perfectly situated in Ecuador. And there you can know the physical phenomena that make it up, one of the most famous is the egg on a nail, it stands perfectly upright without wobbling. It is also a place where its dry climate and ancestral celebrations and rites organized by indigenous communities are observed. Here in its museum, there is history, science, and a lot of traction and culture.
Ecuador is a charming corner, I promise you that you will not forget the experiences. Traditional festivals, culture, each place has its own style and magic, despite being small, each place is different. They are micro-worlds of customs and adventure. Its sunrises, its changing weather, its beautiful and enigmatic sunsets. Unique animals and their infinite flora. It is a lot to explain in an article, but I hope to leave you the intrigue of knowing and visiting, Ecuador is history, it is life, it is culture. Ecuador is the country where you will always want to return.