Best Trekking Route
Life is the most precious thing gifted by God. It is up to us how we live it. Life is full of hardships, battles, problems and much other stuff that surrounds us all the time. Man always tries to find happiness in different things but many a time he fails to achieve inner peace. It is very important to stay happy in life as happiness is the first key to a successful life. All of us generally plan for a vacation trip with our family and friends to hills stations, beaches, nature spots, and many other places.
Adventure is what everyone needs a little to refresh its life. Trekking revitalizes the person and he gets a new life with more and more experience of exploring the new places. It is an adventure sport which is perfect for your mind and body. If you want some of the best places for trekking then we have listed the top 10 Best Trekking Route In The World.
10. Routeburn Track New Zealand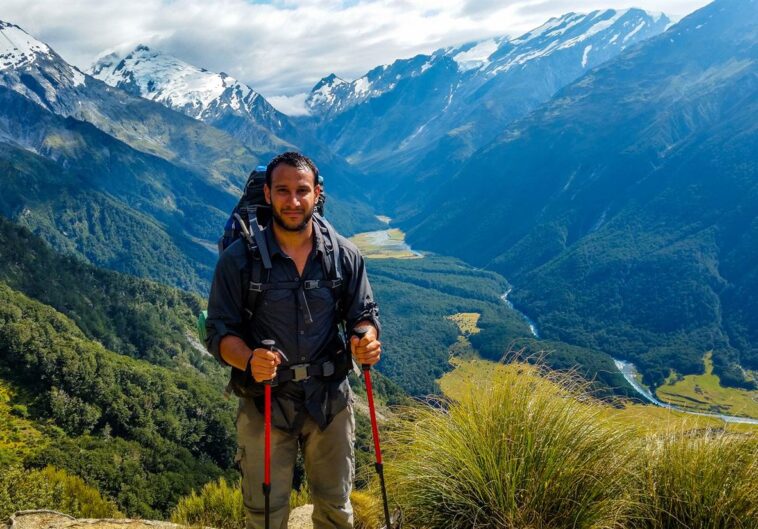 New Zealand is one of the most beautiful countries in the world for a family trip or even for adventure sports. The Routeburn Track is the trekking route beginning from Queenstown till Te Anau's side. It is a 32 km long route where people come for hiking and trekking activities.
It is a wonderful place with Lake Wakatipu on the north side. The area has snow-covered mountains with mesmerizing greenery all over the place. The trekking is much more than just fun here.
9. Macchu Picchu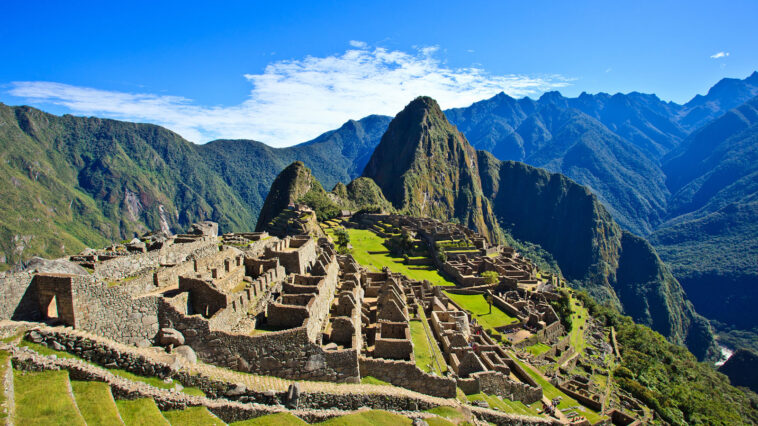 This historic site was unknown by many of the people till now but gradually it has turned out to be World Heritage Site. Macchu Picchu is a site located on top of the hill in Peru. Inca Trail is a beautiful route where people do trekking. It has 3 routes for trekking.
This is one of the best experiences of trekking with cloud forests, archeological sites, and tunnels. This place is situated 14000 ft above sea level. Approximately 500 people visit this place each day and it has become of the most popular destinations for trekking lovers.
8. Fitz Roy Trek, Patagonia, Argentina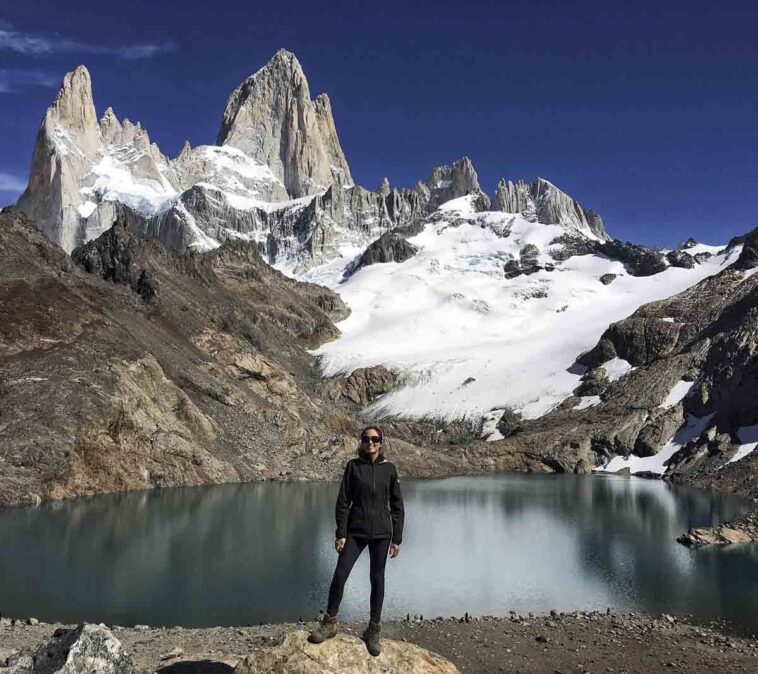 Fitz Roy Trek is an awesome spot for trekking with Lake Lago de Ios Tres in the surrounding. The trekkers get an amazing feel for trekking in the bed of mesmerizing valleys and glaciers.  The trekkers start their journey from El Chalten.
There are different phases of trekking routes starting from easiest to the most difficult one. Fitz Roy Trek is just like a paradise on earth and you will feel to move freely in the midst of the valleys and river and glaciers.
7. Everest Base Camp Trek- Nepal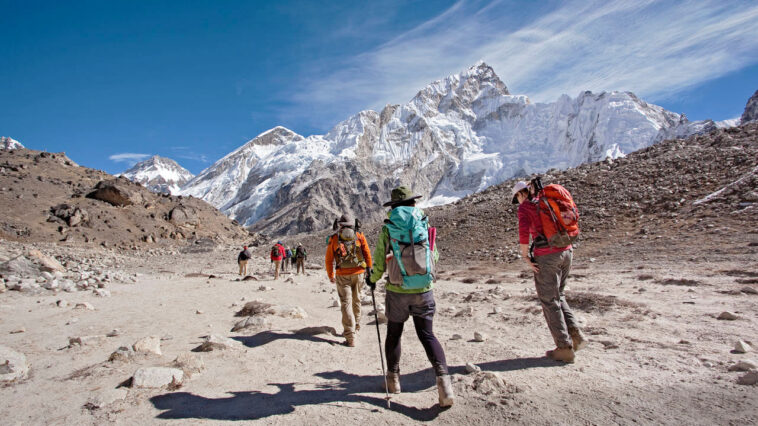 Everest Base Camp Trek route is one of the most famous routes situated opposite to Mount Everest. It is a breathtaking place for trekking with high valleys on both sides and colored tents. It is one of the most popular spots for mountain climbers and sherpas.
You can even go by vehicle to this site. The campers and hikers generally take rest in the tents for a more awesome journey.  Around 40,000 people visit each year for trekking here.
6. Kilimanjaro-Tanzania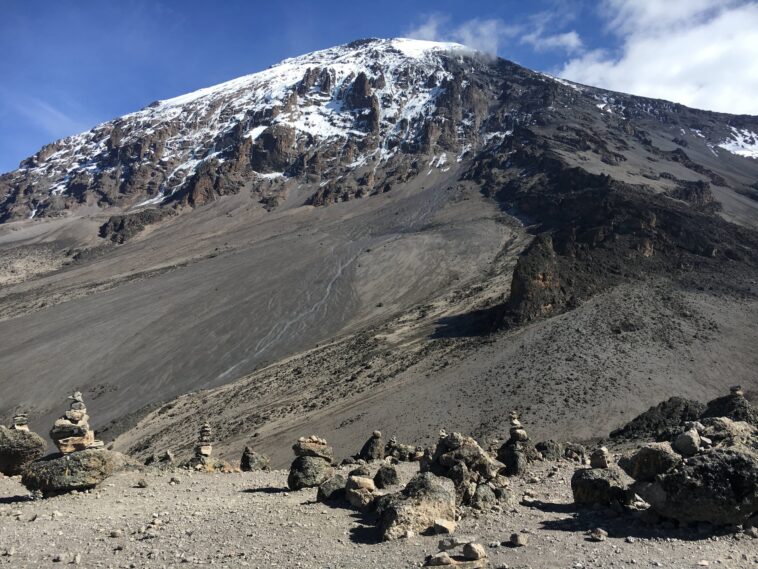 Kilimanjaro is the highest mountain peak in Africa with 16,000 ft height. There is also the Kilimanjaro National Park which you can visit while trekking. It is visited by nearly 58,000 tourists each year. There is a total of 7 trekking routes on Mount Kilimanjaro.
Trekking is a very nice experience here with scenic beauty and astounding greenery views. However, the trekkers should carry the necessary equipment to go trekking.
5. Overland Track, Australia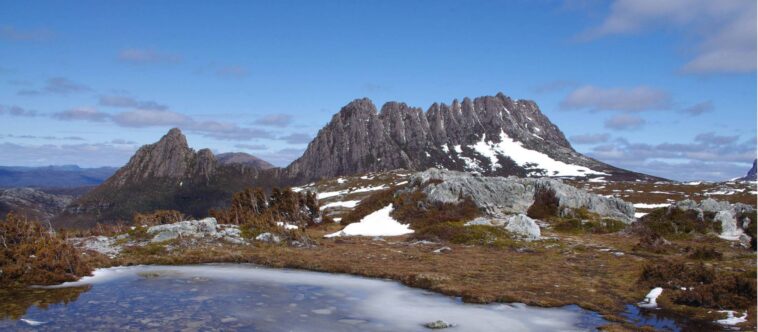 With Lake St Clair and Cradle Mountain in its vicinity, Overland Track is one of the most popular trekking routes of Australia. The track is 65 km in length. You will explore high mountains, rainforests and alpine plains in the middle of the trekking.
There are also various other trekking routes in the Cradle Mountain and Mount Ossa. Approximately more than 8000 people visit this place every year for trekking and hiking activities.
4. W Circuit- Torres del Paine, Chile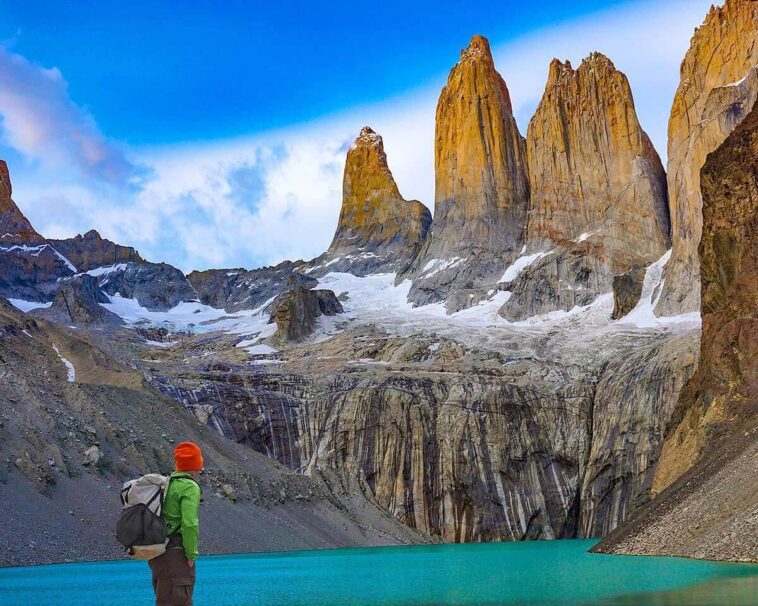 If you want to see heaven, then you can plan for your trekking here this year. W Circuit Torres del Paine is a place where you will get lost in its beauty. The high peaked mountains with awesome greenery in the surrounding are the characteristics of this place.
The glaciers flowing on the top of the water is something that your eyes won't stop watching it. You can spend more and more days here starting your trekking from the rock formations till the "W" shaped mountains.
3. The Haute Route, France-Switzerland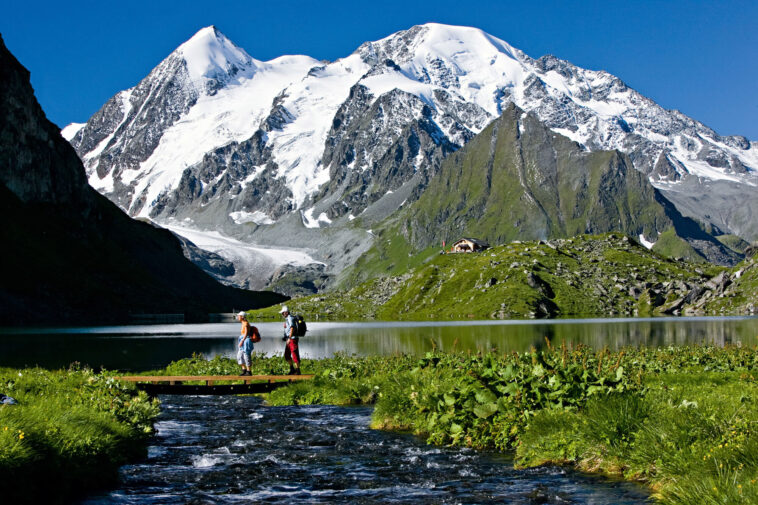 Nothing is like Switzerland on this planet. The Haute Route is the trekking route which is located between Chamonix and Zermatt. It is a route on the boundaries of both France and Switzerland. The snow-covered glaciers with small huts and tents are some of the best things one can have in his trekking journey. "Walker's" route is a popular spot here for trekking. There are many hotels and small inns for visitors who come here.
2. John Muir Trail- California, USA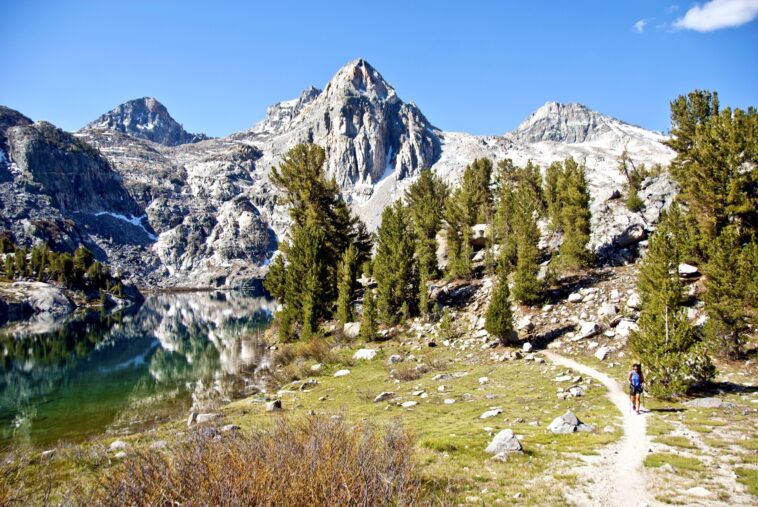 Trekking is a great activity here in John Muir Trail which is a long route for trekking. There are national parks, waterfalls, valleys and steep hills covered with snow on this route. There are various lakes such as Thousand Island Lake and Garnet Lake surrounded by beautiful trees all around.
There are 6 routes here for trekking and the highest one is Pacific Crest Trail. The length of the trail is 339 km and it is one of the best places for your trekking sport.
1. GR20, France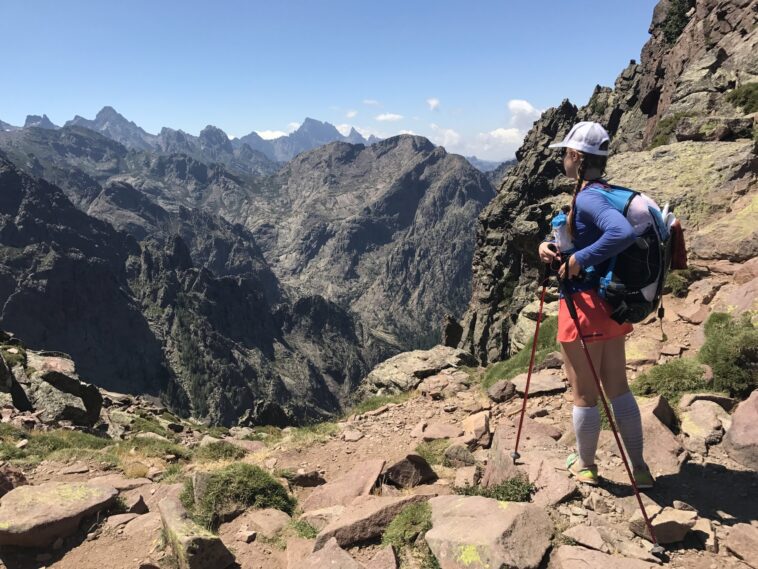 If you really want to know what trekking is then done visit GR20 which is the famous trekking route in Europe. It is the place where your mind will get boost up with the mesmerizing landscapes and beautiful lakes surrounded by low hills.
There are small rocks all over this place making your trekking one of the most difficult challenges. The greenery and snow-covered mountain peaks add more to the elegance of this place.
Trekking is an activity that you should do once in your lifetime which will increase your self-confidence and strength.
Top 10 Best Trekking Route in the World
1. GR20, France
2. John Muir Trail- California, USA
3. The Haute Route, France-Switzerland
4. W Circuit- Torres del Paine, Chile
5. Overland Track, Australia
6. Kilimanjaro-Tanzania
7. Everest Base Camp Trek- Nepal
8. Fitz Roy Trek, Patagonia, Argentina
9. Macchu Picchu
10. Routeburn Track New Zealand