Smoke and carbon monoxide alarms are something that should be installed in every household. In the United States alone, there are almost 400 thousand house fires every year, and it is said that when people have alarms, there are more likely to extinguish the fire before it does any serious damage. These devices will notify you as soon as the temperature in the home rises, when there is smoke in it, and when the carbon monoxide levels get higher. Installing one of these devices is only the first step, and if you want it to work properly, you need to maintain it. In this article, we are going to give you some tips on how to properly care for, and clean your alarm system.
1. Testing the units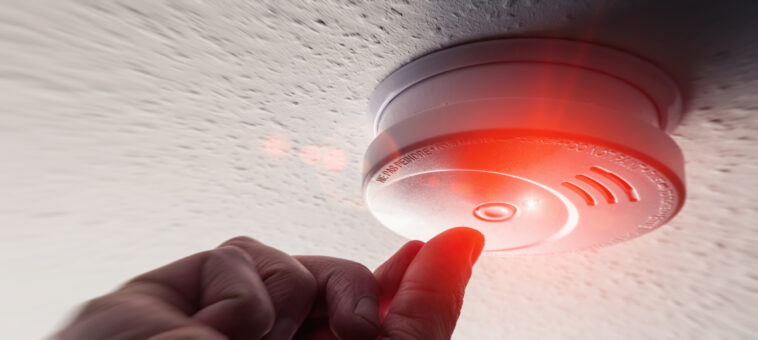 If you want to make sure that your smoke and carbon monoxide alarms are always working properly, you need to test them about once per month. Some smart units will do the testing on their own when you schedule it, and others may notify you that you need to run the tests.
However, you need to make sure you do this process once every four to six weeks, to make sure that everything is good. Depending on the model you have, you can probably see the test button on the device itself. In case you cannot locate it, or you cannot run the tests, you should check the manual. You should never throw the manual away, but even if you did, you can easily find all the instructions online.
Note that this process that won't take more than a few minutes can be the difference between the alarm sounding as soon as there is a danger, and you risking yours and your family's life.
In addition to this, you should always run tests right after you install the device, after cleaning them, and after you change the batteries.
2. When to change the batteries?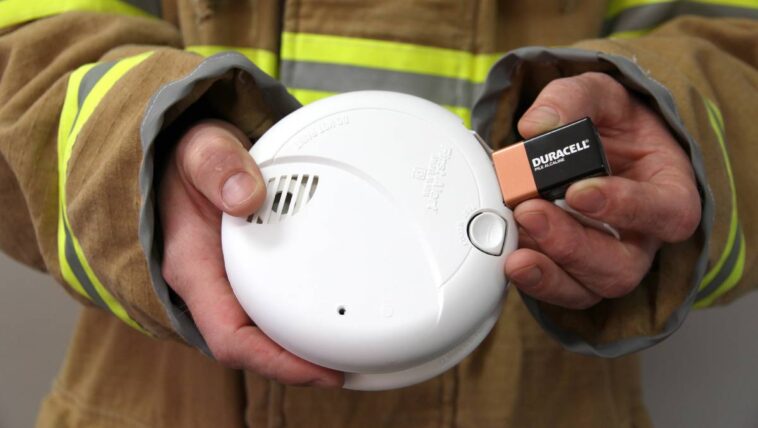 This is something that many homeowners wonder about. When we do our research, we usually stumble upon information that you should change the batteries when they run out. Well, in reality, things are not that simple.
As you already know, most of the devices will notify you and sound off when the batteries need to be changed, but things can malfunction, or you just may not hear them. You should never wait until the battery is dead to change it.
According to experts, the best thing you can do is to change the batteries two times per year.
Always use new batteries, and don't reuse the ones that you have in your remote just because you weren't able to find new ones in your home. You can use the old alarm batteries for your remotes, but never the other way around.
You can change them once in the spring and once in late fall, or you can pick your own time. Try to do it once every five to seven months to make sure that the units work properly.
Note that depending on the model you have, you may not be able to change the battery, and there are some models that come with a sealed battery. According to X-sense, if you don't want to think about the battery of the smoke and carbon monoxide alarm, you can easily look for a model that has a built-in sealed battery that comes with a 10-year warranty.
3. How to clean the devices properly?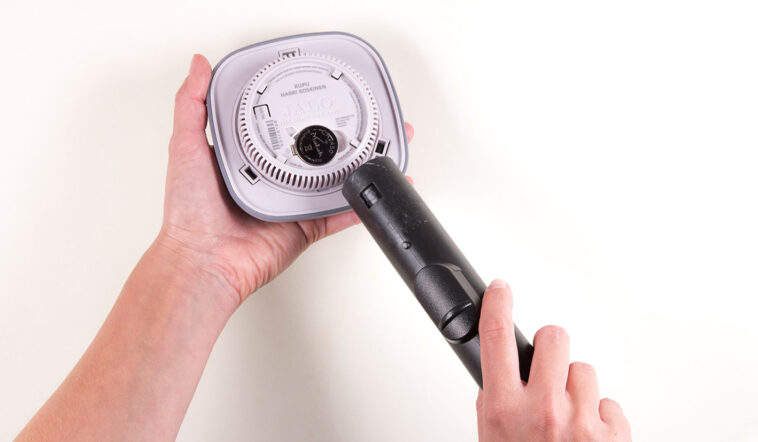 The next step for maintenance is cleaning your devices. If you don't clean them and remove the dust and the dirt from them, you risk the device not picking up the smoke or the carbon monoxide levels on time.
Note that no matter how clean you keep your space, and how often you dust and vacuum the rest of the space, small insects, bugs, and spiders can easily find their way into the device and block the sensor.
Because of this, you will need to clean the units about once per month. You don't have to do much, you can just dust them, or clean them with your vacuum cleaner. The whole process will not take more than a minute, so you should not miss out on doing this.
4. Where to install the devices?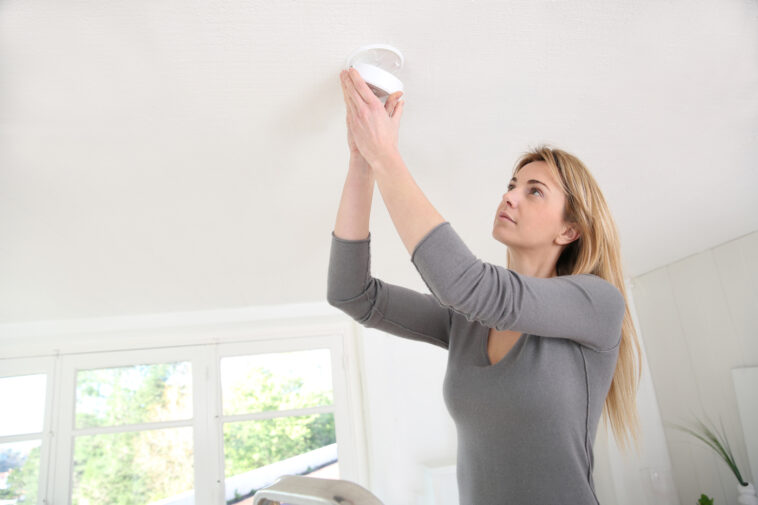 Now let's talk about the most commonly asked question – where you should position your alarms, and how many of them are enough for your space. It is said that you don't have to install a device in every room, but it all depends on the model and the type of device.
If you invest in a great unit that has a long-range, then one unit per floor should be enough. Note that once again, this all depends on the size of your space and the type of model you get. If you want to put one unit in every room, then you can get something that's not too expensive, and something that does not have to cover a huge space.
When choosing the best place to install the alarms, you should never put them directly above the stove or the fireplace. You should keep them away from places where the temperature drastically changes because they will sound false alarms too frequently.
To make sure you and your family are always safe and protected, you need to regularly clean and maintain these units. You also need to have a fire escape plan, and you should rehearse it at least once every few months. That way you and your children will all be prepared to know what to do in case you hear the alarm sound off in the middle of the night. These things can make the difference between you leaving your home without a scratch, or risking your safety and wellbeing. You should also check if all your electronic devices are working properly, as well as the outlets. These small checks will not take a lot of time, and they will make a lot of difference. Always put your safety first, and act before something bad happens.