Amazon has been seeing significant growth in the past years which makes exports optimistic about its first quarter turn out of 2023. The pandemic increased Reliance of customers across the world on online services which lead to significant growth in business.
Nevertheless, Amazon's share price has taken a hit in 2023, but can its upcoming Q1 '22 earnings report on April 28th help spark a rally? Factors like labor challenges and employee dissatisfaction or reasons behind this hit.
This continuous trend with the employees asking for better treatment and trying to unionize has investors sitting on the edge of their seats. The first quarter reports of the company are to be released by the end of April which will shed some light on the year over year earnings per share (EPS).
In this article, we will explore what analysts expect from Amazon's earnings and how its earnings report could impact the company's share price.
Amazon Web Services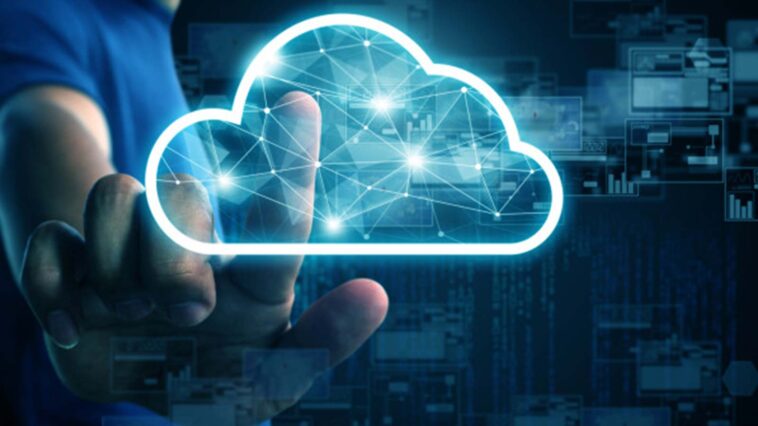 Apart from the revenue growth rate and the earnings per share investors will also be focusing on the cloud computing business called Amazon Web Services. Amazon Web Services contributes significantly to the operating income of the company.
It is still too small to contribute to the overall revenue but analysts have high hopes for this cloud computing platform in the coming years. There is an expected growth and the revenue year over year but it will be less than expected for the first quarter.
Market Performance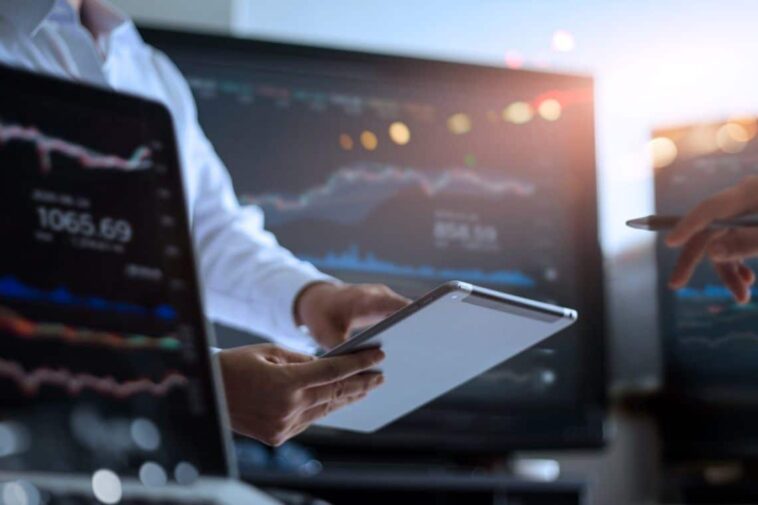 Looking at the first quarter earnings of any company is directly related to its market performance in the previous year. The stock of the company has been under performing in the previous year with a slide outpacing in July. There were rallies in February and March but ever since then the rest of 2023 sealed pretty bleak for Amazon stock. This continued under performing has led to a negative return.
Earning History of Amazon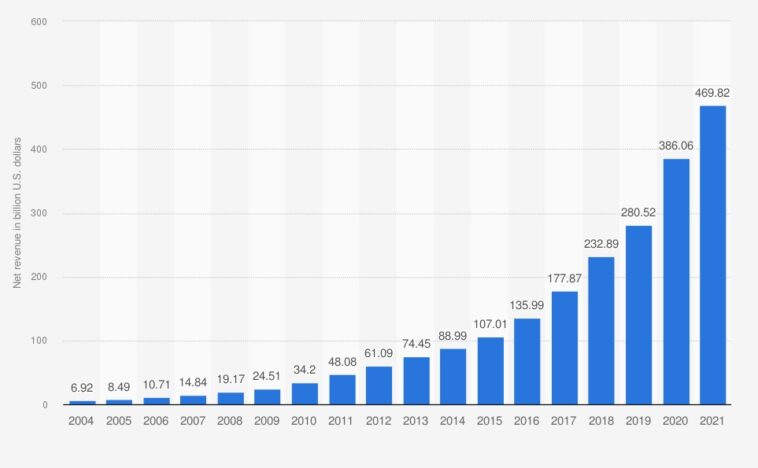 Only three quarters in the past 3 years have been reported with year over year EPS declines. There was a major spike in earnings in the first quarter of 2023 but volatility has only increased in the past few years. A 46.6% decline of EPS growth rate was reported in the second quarter of 2023. The third quarter of the same here showed a decline of 50.5%. analysts predict that the trend will continue and the EPS decline of the first quarter of 2023 would be 45.9%.
Despite the EPS decline, the revenue performance of the company has been somewhat stable. The revenue performance has not declined in the previous 14 quarters. In fact it reported a significant growth rate which ranged from 25% to 43%. The fastest growing revenue rate was 43.8% in the first quarter for the fiscal year 2023.
Since then, the revenue rate has decreased but still has less volatility than the EPS growth rate. Many analysts have predicted that the Q1 earnings of 2023 will report a revenue growth rate of a little more than 7%. If that happens it will be the smallest growth rate the company has witnessed in a few years.
EPS and Revenue Results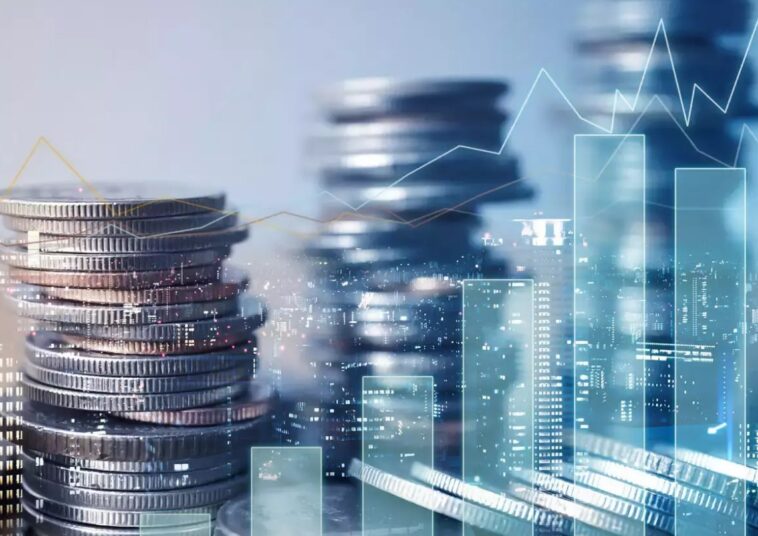 In Amazon's last earnings report on February 3rd, 2023, the e-commerce behemoth reported $27.75 EPS for the quarter, a staggering $24.14 higher than analysts' forecasts of $3.61. This is a 613.37% positive earnings surprise. It has also earned $137.41 billion of revenue in the quarter, missing estimates of $137.68 billion.
Whether the company can beat EPS estimates in its upcoming earnings report is uncertain. Last quarter's earnings were boosted significantly by the $12 billion it made on its Rivian investment. However, Rivian's share price is currently down almost 60% YTD, so this loss could negatively affect Amazon's Q1 earnings.
Analysts also appear to be bearish on its Q1 earnings, as they estimate that Amazon will report EPS of 8.52, down 46.04% from the reported revenue for the same quarter in 2023. Analysts predict a Q1 revenue of $116.5 billion, up 7.35% from the previously reported revenue for Q1 FY 2023.
If Amazon reports worse-than-expected earnings, then its share price could fall. However, if they pull through, the stock could rise.
What are the Price Targets for Amazon?
Amazon stock has been under the focus of several analysts. Some of their significant observations  for the company include:
Tigress Financial raised its objective from $4,460.00 to $4,655.00 and gave a "buy" rating.
Robert W. Baird set a target price of $4,000.00 and reiterated with an "outperform" rating.
Deutsche Bank Aktiengesellschaft gave the stock a "buy" rating and a $4,100.00 price target.
MKM Partners increased its target price from $4,000.00 to $4,100.00 and the company got a "buy" rating.
The Goldman Sachs Group raised its target price from $4,100.00 to $4,200.00 and gave them a "buy" recommendation.
Two analysts have given Amazon a sell recommendation, a couple have a hold recommendation, and 39 have a buy recommendation.
Want to Trade Amazon's Earnings?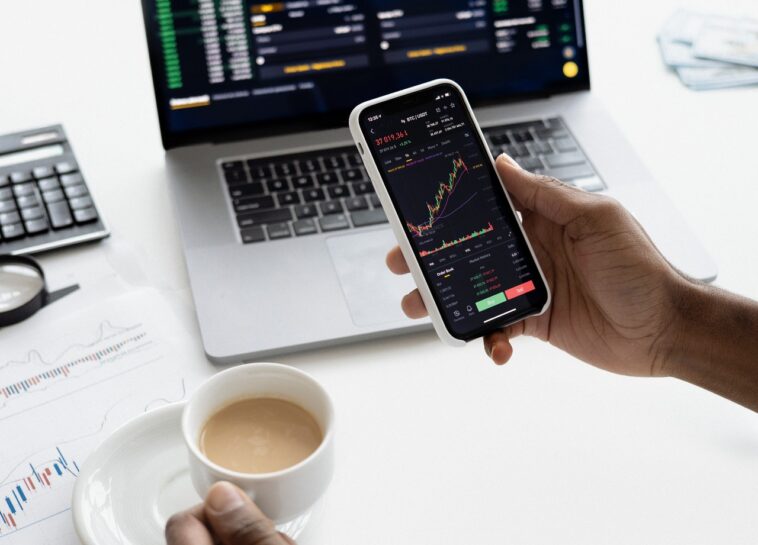 If you want to trade with Amazon, then you'll need to find a broker to trade with – a popular choice among traders is easyMarkets. It's been operating for 20+ years and is one of the leaders in the retail brokerage space. Visit this link if you would like to know more about how to trade Amazon and other company stocks with easyMarkets.
The Takeaway
We have already mentioned that the EPS rate has been on a sharp decline in the recent quarters. Looking at the revenue growth rate will be significant in order to analyze the company performance in 2023.
Investors are cleanly waiting for the quarterly earnings report of Amazon especially since the challenges it faced from their labors. There are many factors that can impact the Q1 earnings of the company. A decline is expected in the EPS and revenue year over year returns.