It is just indefinable to express how trees are useful to human beings. We get plenty of things from trees such as wood, lac, fruits, flowers, and whatnot. They purify the environment by absorbing harmful gases. Trees are very important for the survival of humans. They maintain the ecological balance in the atmosphere and also prevent natural calamities and soil erosion.
There are various kinds of trees in the world. Each tree has a different shape, size, flowers, fruits and lots of other distinctive features. We have many beautiful trees on our planet which are famous for their shape and size. Today, we will discuss some of the most amazing trees which you will feel eager to watch sometime in life with their description. We have listed the Top 10 World's Most Exotic And Amazing Trees.
10. Axel Erlandson Circus Trees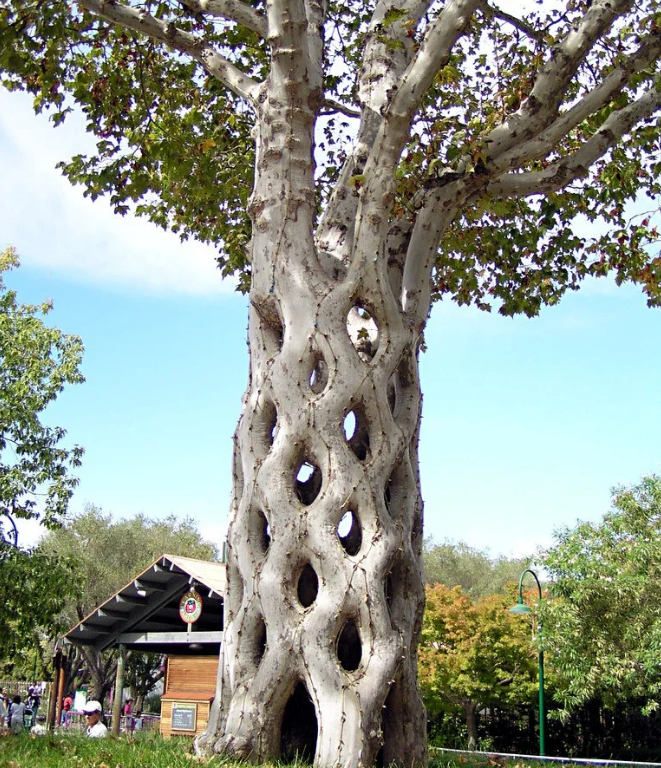 Axel Erlandson was a Swedish farmer who was fond of shaping trees and he started "The Tree Circus". His father also built many barns and churches. He planted some of the best trees on a small land in Santa Clara Valley, California. He grew 6 sycamore trees in a circle.
He grafted the trees by giving them a unique shape. Gilroy Gardens display some of the amazing trees. Robert Ripley visited this garden to see the unusual creations of Axel and described these trees in his column for 12 times.
9. Tree of Life, Bahrain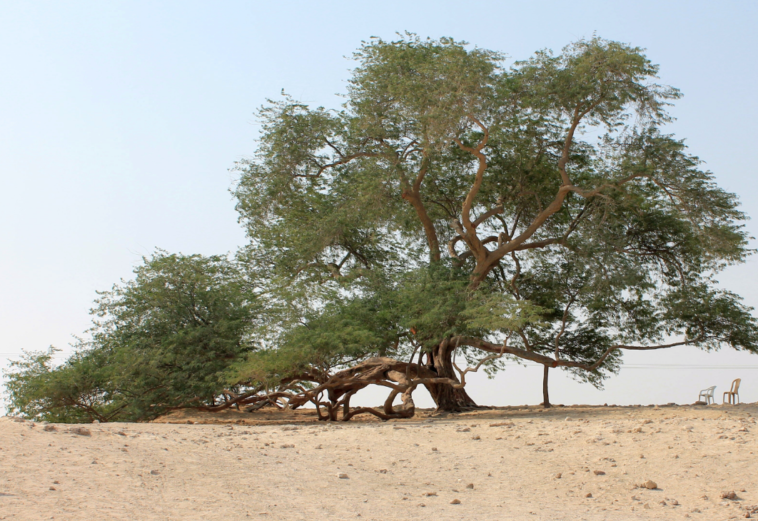 This tree is situated at a distance of 2 km from Jebel Dukhan and it is fully covered in green leaves with a short trunk. It is old for 400 years. It is located on top of the hill in the midst of Arabian Desert and there are long roads covered in sand in the surroundings.
This tree gets the water from the underground stream which is located 2 miles away. Around 50,000 tourists visit every year to watch this tree as it has a very interesting fact to water. There are also other trees in the nearby areas.
8. Chapel Oak of Allouville- Bellefonte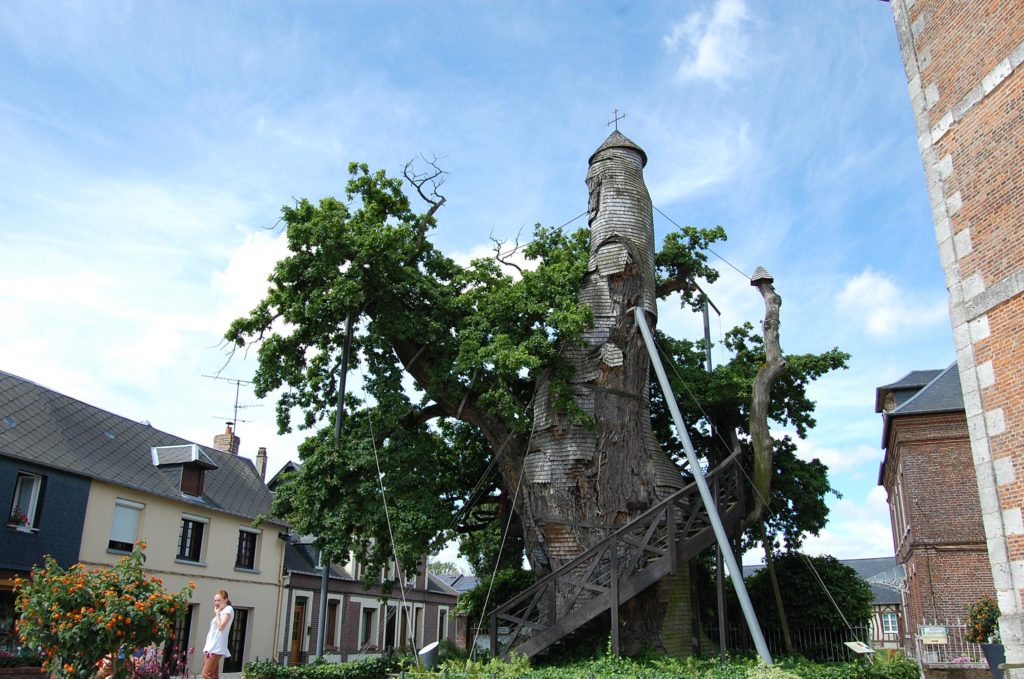 Chapel Oak is an oak tree that has been planted in Allouville-Bellefosse in Seine-Maritime in France. This tree was planted before 800 to 1200 years and it is 15 meters in height. The base of the tree is 16 meters. There are 2 chapels in its trunk namely Our Lady of Peace and the Hermit's room.
The tree has emerged out due to the striking of light. The place of pilgrimage and the staircase were built in the later years. Chapel Oak was the emblem of the old governance system during the French Revolution.
7. Wawona 'Drive-Through Tree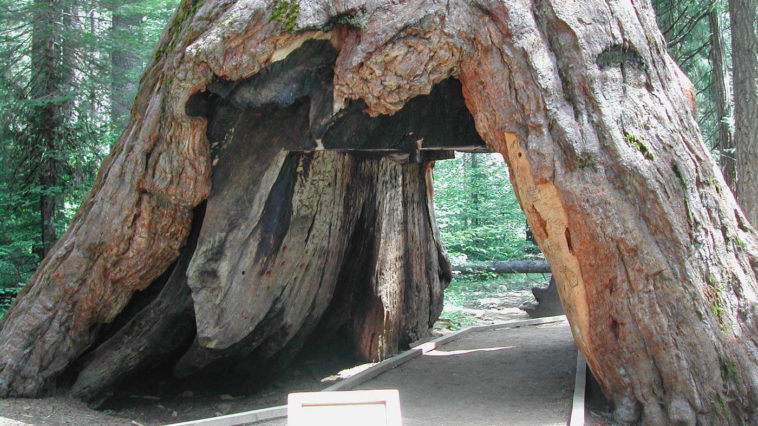 The next on the list is the Wawona Tree which was a tall tree situated in Mariposa Grove, Yosemite National Park, California, USA. It was 227 feet tall tree with a diameter of 26 feet. Earlier, this tree was a tourist attraction but it fell down in the year 1969 due to snowfall.
It is now a habitat for many insects and animals and the tree is still lying in the same condition as it fell. Still, now many visitors come here for watching this tree and it is called now as Fallen Tunnel Tree.
6. Baobab Tree, Madagascar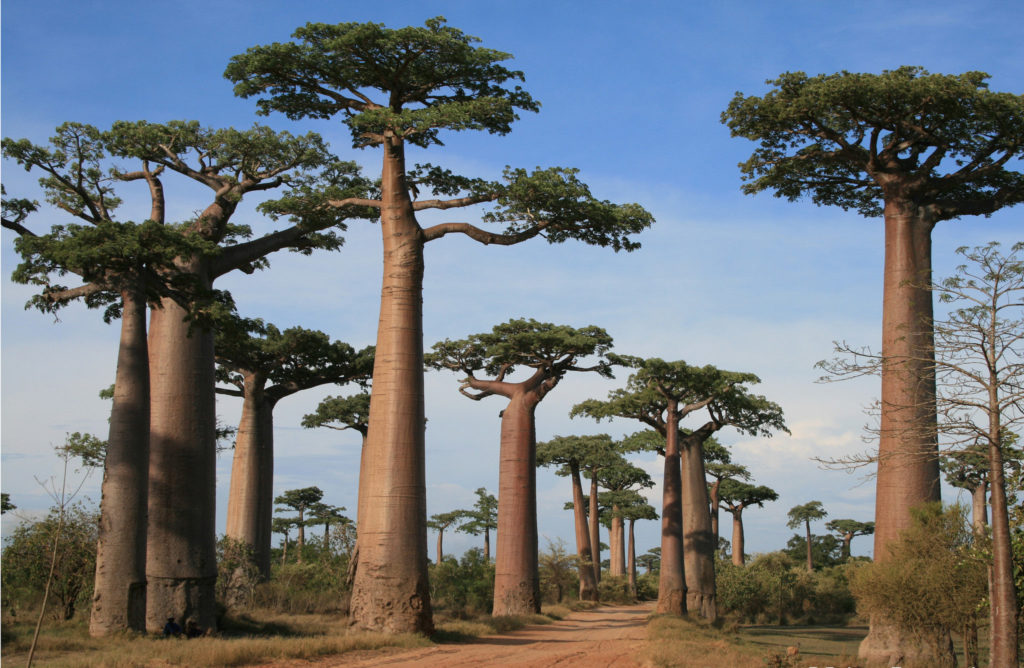 The baobab tree is a kind of deciduous trees which are found in Africa, Arabia, Madagascar, and Australia. It has a height of 98 ft. with the trunk of diameters between 7- 11 m. These trees have very less or no leaves at all. They have thick trucks where they store water in extremely dry temperatures. The trunks of Baobab trees are also used for staying by many people.
The birds also build nests on the branches of these trees. These trees bear fruits that have a tart flavor and they are 1.5 kg in weight. The fresh fruits of this tree are similar to that of sherbet.
5. Tule Tree of Oaxaca, Mexico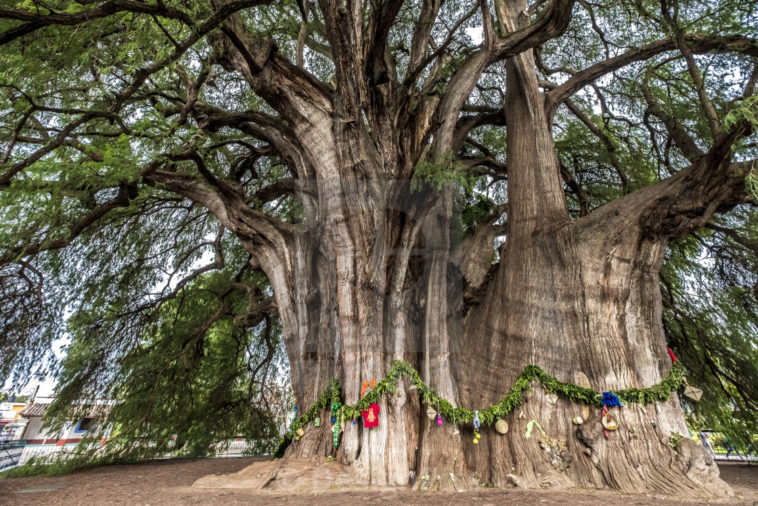 Tule Tree is situated in the town of Santa Maria del Tule in Oaxaca state, Mexico. This tree has a strong trunk and it is listed in World Heritage Site by UNESCO. Tule tree has a circumference of 46.1 ft. The weight of this tree is 636.107 tons.
The tree was planted before 3000 years ago as per some research. It is one of the popular spots for picnics of school children. The tree is dying gradually because the roots are damaged by pollution and traffic.
4. Silk Cotton Trees of Ta Prohm, Cambodia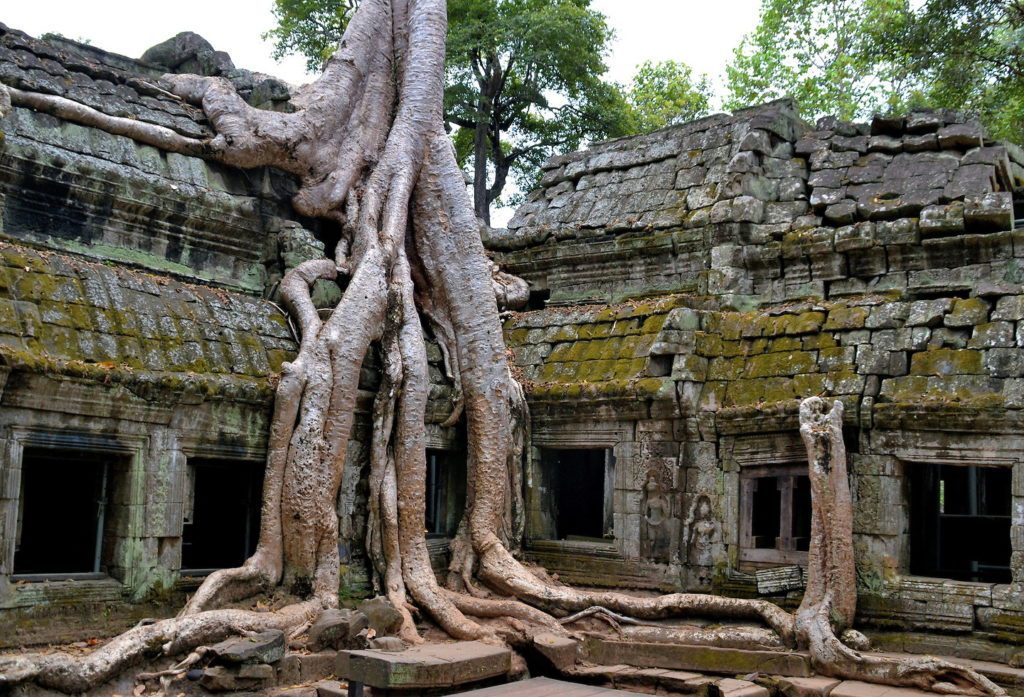 Ta Prohm is the temple at Angkor in Cambodia. It was built somewhere during the 12th and 13th centuries. There are beautiful temples and historic sites in the surroundings of this place. There are trees in Ta Prohm which are planted from ruins.
There are 2 species of trees found here namely silk cotton treed and strangler fig. These trees have long unending roots and thick trunk. This place is one of the famous tourist destinations in Cambodia with temples and scenic beauty.
3. Dragon Tree, Canary Islands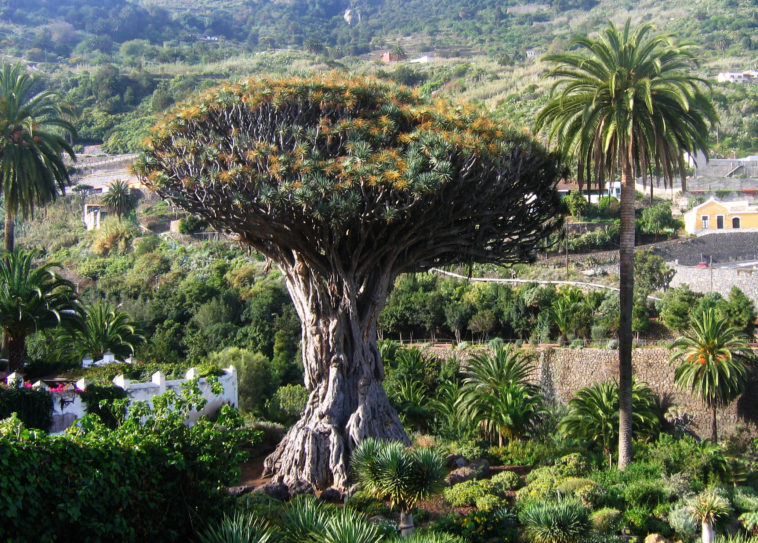 The dragon tree is situated in Cape Verde, Madeira in the western part of Morocco. These trees have perfumed flowers like those of white lilies. The branches of this tree grow in such a manner that they form an umbrella-like structure. It takes very little time in growing. The leaves of these trees have reddish resin which is used in making many medicines.
2. Wollemi Pine, Australia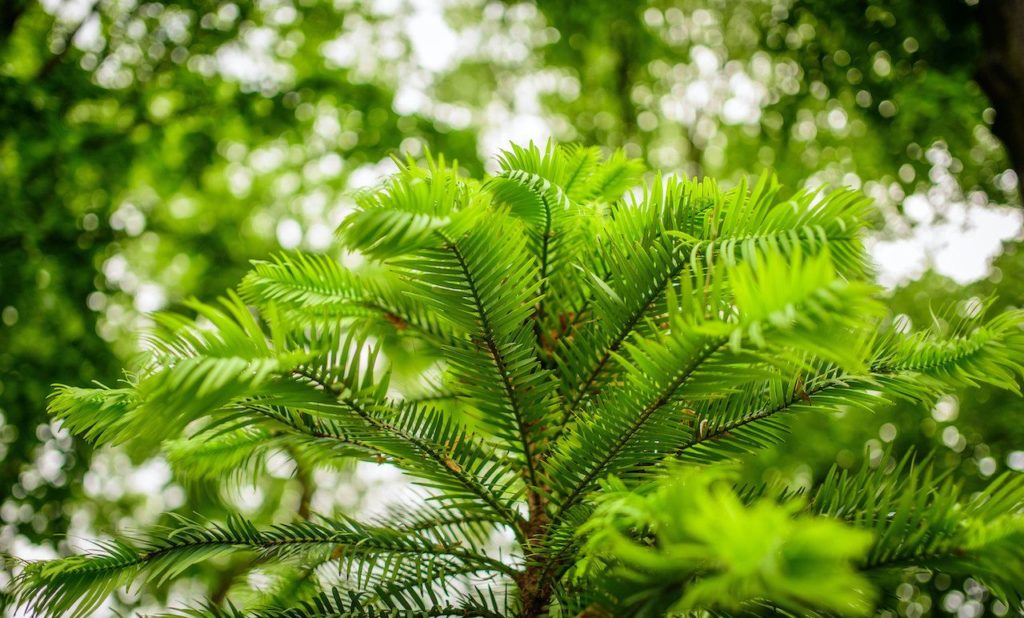 The next on the list is Wollemi Pine which is a type of coniferous tree that is planted in many parts of Australia. The maximum height of this tree can be 131 ft. It has a dark brown trunk. The branches grow in a cone shape. The leaves of these trees are flat and broad. These trees are planted in open ground or tubs. They can survive both in sunlight as well as full shade.
1. Pirangi Cashew Tree, Brazil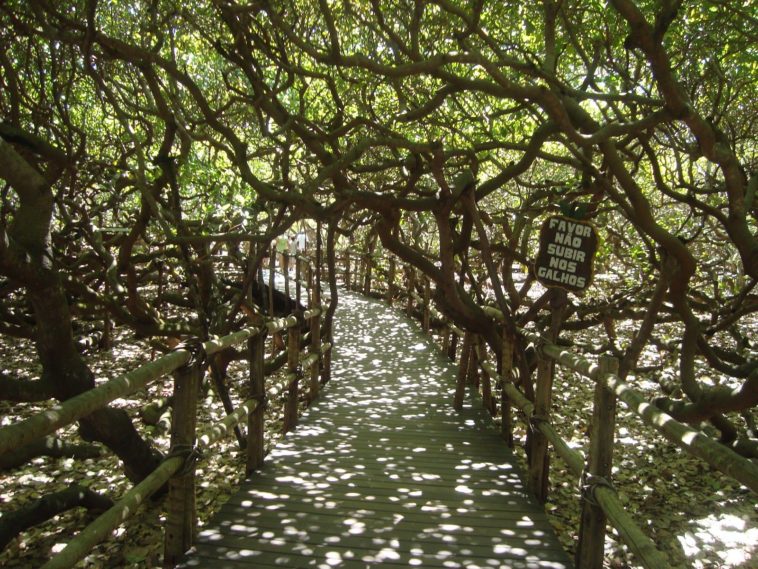 Pirangi is on number 1 of the list which is a cashew tree in Pirangi do Norte, Brazil. This tree has an area of 7,300 square meters. There are 70 cashew trees in this region. As the trees grow, they bend towards the ground. The first tree was planted in the year 1888 and the tree gives about 60,000 fruits every year.
So, let us know your favorite Amazing tree by commenting below. Also, do share it with your social media sites.
Top 10 World's Most Exotic And Amazing Trees
1. Pirangi Cashew Tree, Brazil
2. Wollemi Pine, Australia
3. Dragon Tree, Canary Islands
4. Silk Cotton Trees of Ta Prohm, Cambodia
5. Tule Tree of Oaxaca, Mexico
6. Baobab Tree, Madagascar
7. Wawona 'Drive-Through Tree
8. Chapel Oak of Allouville- Bellefonte
9. Tree of Life, Bahrain
10. Axel Erlandson Circus Trees