A short trip on a vacation with our family members is just an awesome feeling. We need some break from a busy schedule to enjoy some time with our loved ones. The trips refresh us and provide a good amount of energy so that we can do our activities in a better way. A trip is the most beautiful thing we can have for some days in a year.
Prior to going for a trip, we plan for thousands of things like hotel booking or tour booking. We normally prefer hotels with good amenities such as food, cleanliness, large space and much more. If you are really up to some fantastic trips, then book the world's most luxurious hotels. We have listed the top 10 Most Luxurious Hotels in the World.
10. Cuisinart Golf Resort & Spa, Anguilla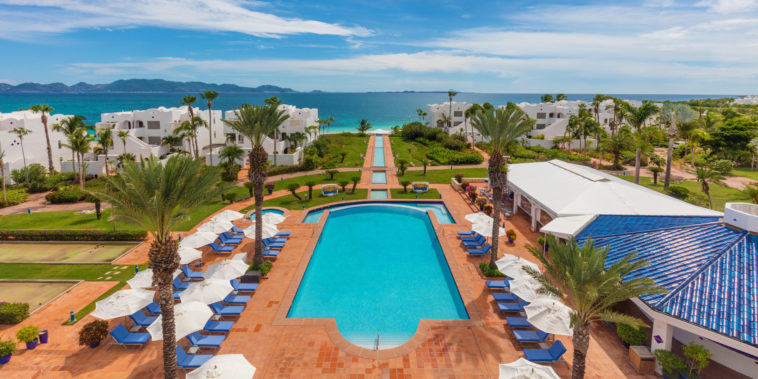 If you want some superb beach experience, then spend your holidays at CuisinArt Resort and Spa which is situated in Rendezvous Beach in Anguilla. It is a luxurious hotel with an artistic interior. This hotel has many facilities inside it such as restaurant, pool, hydroponic farm, greenhouses and much more.
There is a huge gold course for the entertainment of tourists. You will really feel like heaven staying at this hotel with the mesmerizing water and beautiful coconut trees.
9. Sky Villa at Palm Casino Resort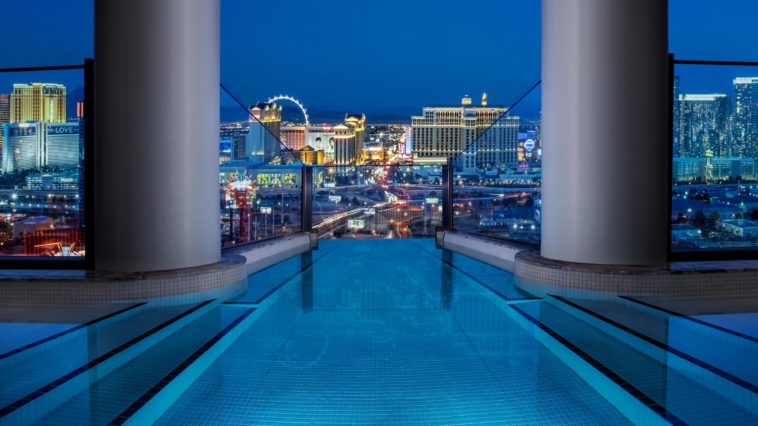 One of the most luxurious hotels next on the list is Sky Villa which is situated in Paradise, Nevada.  It has a large casino covering an area of 94,840 sq ft. The resort has many amenities for visitors like a nightclub, pool, theatre and much more.
Sky Villa also consists of a studio where some of the best artists have performed such as Madonna, Lady Gaga, Katy Perry and many others. The price of the hotel per day is $25,000. This is the only hotel in the world that has a locker room and scoreboard.
8. The Boulders, Arizona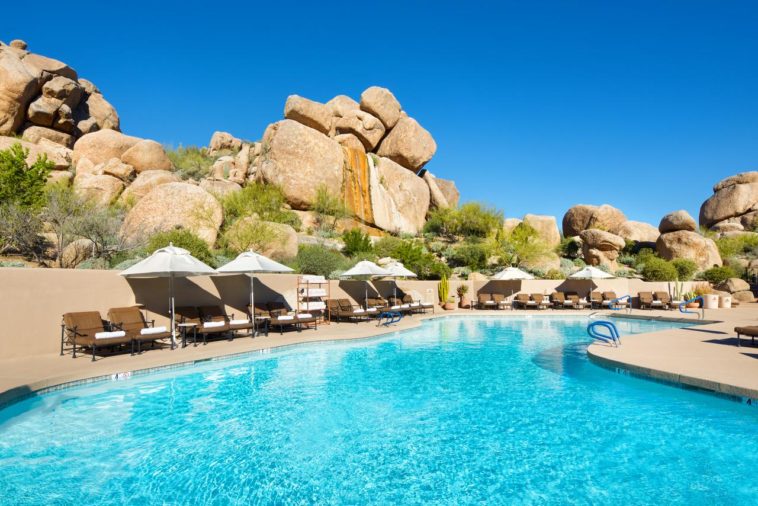 The Boulders is another one of the most royal hotels which are located in Arizona. The hotel is surrounded by good nature. The hotel has amazing rock structures on its top which give an amazing feel to every visitor who comes there to stay. The spa with natural ingredients will make the person all the more interested to stay here.
The Boulders is a perfect place for a holiday as it the combination of desert and nature. Inside the room, there are wooden ceilings with natural stone showers. The hotel has bars, restaurants, and a hall for some events and business meetings.
7. Hotel Cala Di Volpe, Italy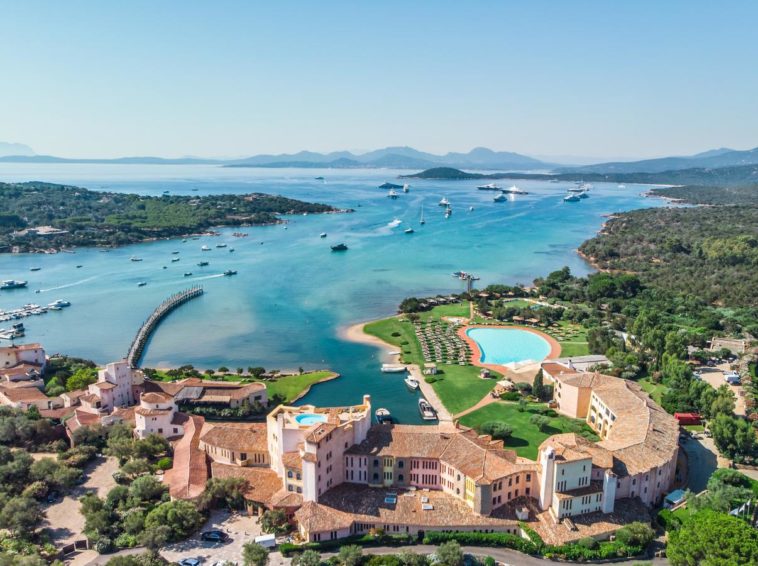 Hotel Cala Di Volpe is a great combination of nature and nightlife. It is one of the best hotels where you can spend your beautiful moments with your loved ones. It has restaurants and nightclubs for tourists.
There are also various other facilities for tourists like a swimming pool, tennis courts, golf clubs and much more. The tourists can enjoy lavish dinner and water sports like kayaking, water skiing and there is also a fitness center.
6. The Plaza, New York City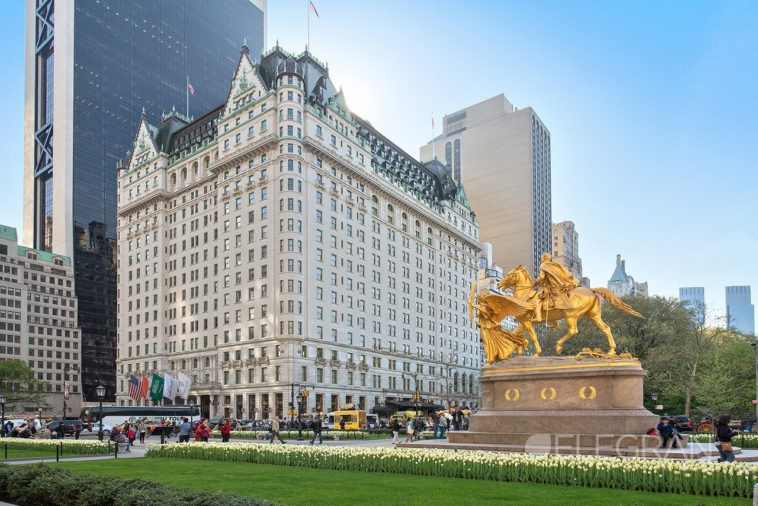 The Plaza hotel is another most amazing hotel in Manhattan, New York City. It was opened in the year 1907. The hotel has a bar, shopping mall, conference room, babysitting, and many other facilities. Many popular artists such as Peggy Lee, Andy Williams, Lena Horne and many others have performed in the Persian Room.
Many political meetings take place in this room. There are 282 hotel rooms and 152 condominium units. The price of the hotel room per day is $1000 as of now.
5. The Palace, Jumeirah Bodrum Palace, Bodrum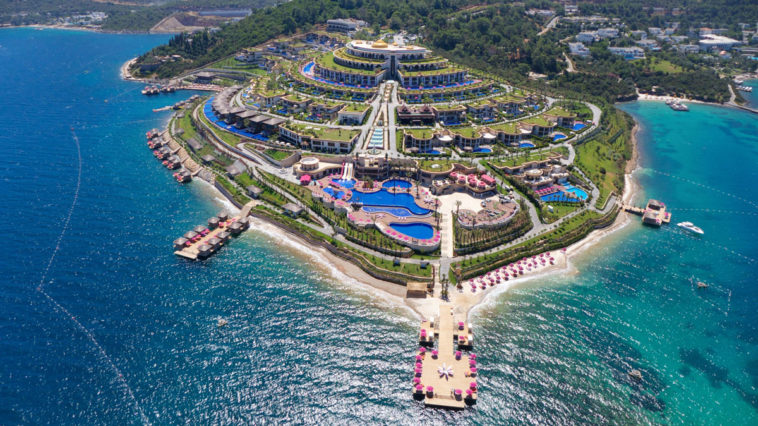 Situated in the middle of the coast, the Palace is a beautiful hotel in Bodrum Coast. The hotel has many facilities like a spa, indoor pools, babysitting, recreation center and many more. There is also a large space inside the hotel for business meetings and many other events.
The visitors get ample facilities in the hotel like wireless internet, power back up, currency exchange and many more. It is one of the best places to feel the beach experience with lots of recreational sources.
4. Al Arab Hotel, Dubai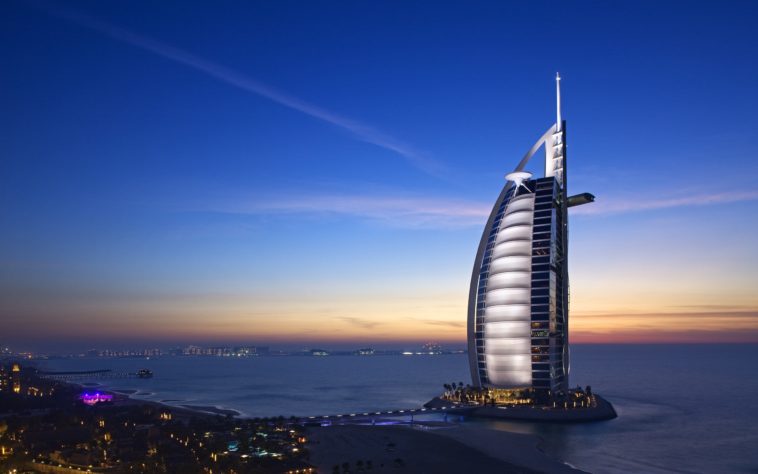 The other name on the list of most luxurious hotels in the world is of Burj Al Arab Hotel.  It is just some palace of a king. The sea-facing rooms with artistic ceiling work and lavish amenities will make any person crazy at one glance. The hotel has various other amenities such as spa, pools, restaurant, bar and much more.
You can enjoy delicious Arab dishes with amazing scenery in the background. The tourists also have steam rooms and spa facilities in the hotel. You can refresh yourselves with natural ingredients with the help of cooling spas.
3. Shahi Mahal Suite at Raj Palace, Jaipur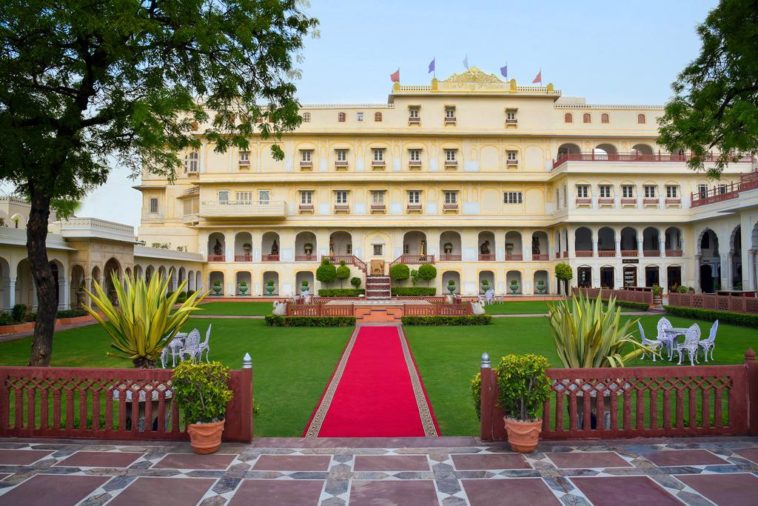 This is one of the most luxurious hotels in the world with a heritage touch. Shahi Mahal Suite gives you the feel of beautiful Indian culture with delicious food. It has great architecture that dates back to the Rajputana period. The hotel has rooms designed in elegant work.
The tourists have many facilities for recreational purposes such as museums, restaurants, spa and much more. You can even enjoy camel safaris and ride on an elephant. The hotel has beautiful windows, galleries, and fountains to give a royal feeling to everyone who visits here.
2. Mardan Palace Hotel, Turkey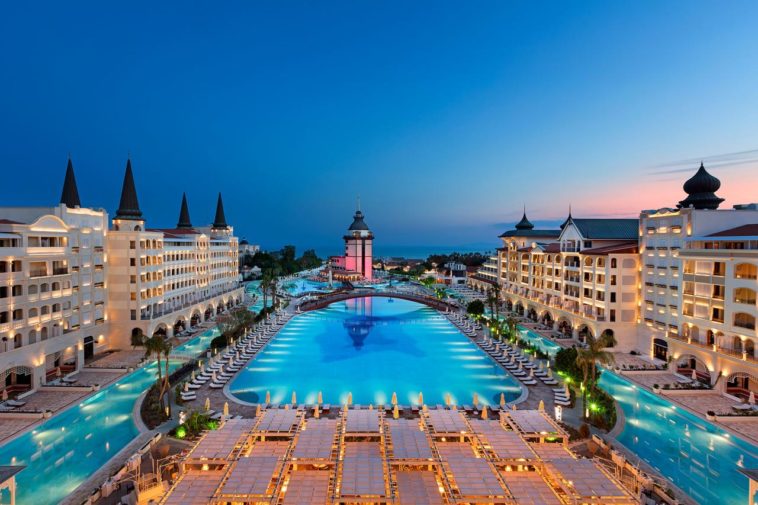 On number 2, it is Mardan Palace which is a luxurious hotel in Antalya, Turkey. It is termed as the costliest Mediterranean resort. Many popular celebrities have attended the opening ceremony of this hotel such as Sharon Stone, Monica Bellucci, Paris Hilton, and many others.
The hotel has a beach with 560rooms. Many precious gems were used in the making of this hotel like crystals. The Italian marble was used in the construction. Mardan Palace has an aquarium, restaurant, and pool for tourists.
1. Lover's Deep, St Lucia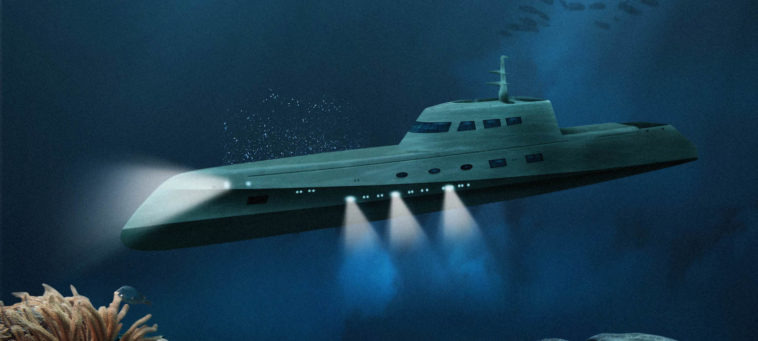 On number 1 it is unusual yet the best hotel in the world, Lover's Deep. It is especially for newly married couples who want to have some romantic moments.  This hotel has soundproof rooms with a chef for preparing lavish food.
This underwater hotel has beautiful rooms with a view of the ocean floor and sea animals. The visitors can get a captain, butler, two-person shower and many other facilities to entertain the couples. Take the enjoyment of champagne and delicious breakfast.
These hotels are like a dream come true for everyone.  If you really want to experience a new level of the holiday, then do stay in these world's best hotels.
Top 10 Most Luxurious Hotels in the World
1. Lover's Deep, St Lucia
2. Mardan Palace Hotel, Turkey
3. Shahi Mahal Suite at Raj Palace, Jaipur
4. Burj Al Arab Hotel, Dubai
5. The Palace, Jumeirah Bodrum Palace, Bodrum
6. The Plaza, New York City
7. Hotel Cala Di Volpe, Italy
8. The Boulders, Arizona
9. Sky Villa at Palm Casino Resort
10. Cuisinart Golf Resort & Spa, Anguilla